An Insider Guide to the Best Beaches in Aptos, California
If you're planning on visiting the California coast, you have to make sure to check out some of the best beaches during your stay. Fortunately, you don't even have to fight crowds to do so. Aptos, CA is located near Soquel Cove and Santa Cruz in Santa Cruz county. Since it's a relatively small town, the beaches are not as crowded, but they're just as beautiful as it's more well-known neighbors.
So, before booking your Aptos vacation, be sure to plan to hit one or more of these beaches.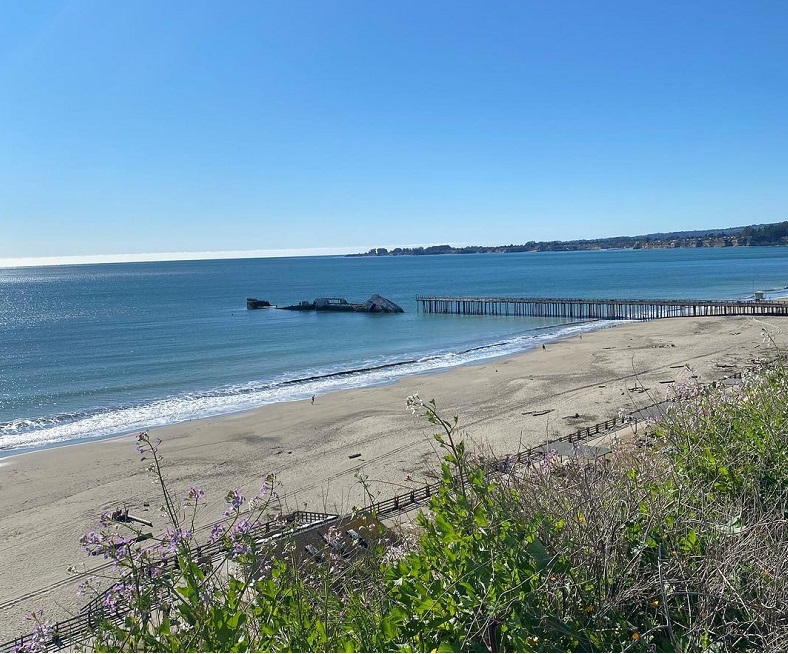 Part of the appeal of visiting a California beach is to witness the raw beauty of the coastline. Seacliff checks off all the boxes – it's family-friendly, it offers stunning backdrops for photos, and it even has a shipwreck off the shoreline. The SS Palo Alto sits in the water at the end of the pier, greeting visitors. The ship was built for World War I but never saw action because it was completed too late. So, the government grounded it at this spot, where it's been ever since.
Unfortunately, the ship is closed now, but when it first appeared at Seacliff, it was a makeshift amusement center with a dance floor, restaurant, and even a swimming pool. Since the concrete ship has eroded over the decades, it's too unsafe for people today.
The other highlight of Seacliff State Beach is the fishing pier. You can cast your line from the pier and try your luck at catching a meal. If you're successful, the beach has fire pits and picnic areas so you can cook your fish and enjoy a fresh catch BBQ on the spot!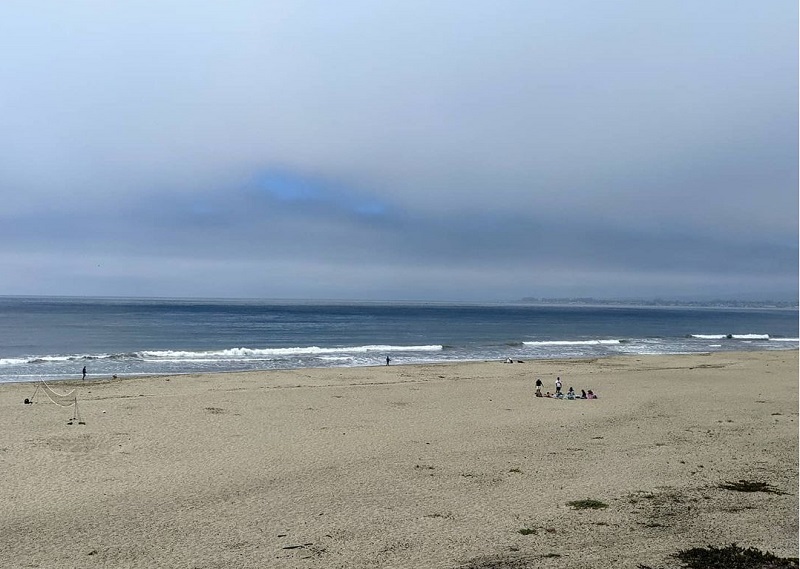 If you really want to avoid the beach crowds, we recommend checking out Beer Can Beach. Although the name is somewhat off-putting, all the locals know it by this name, so it's not hard to find. However, since there isn't an official parking lot for the beach, most visitors don't come, so the beach is nice and empty throughout the year.
Beer Can Beach is perfect for dog owners as leashes are not required on the sandy beach. Also, if you love to build a fire, bonfires are allowed on the beach (but you can't stay overnight). This area is wide and flat, so you can explore to your heart's content without struggling with dunes, rocks, or other obstacles.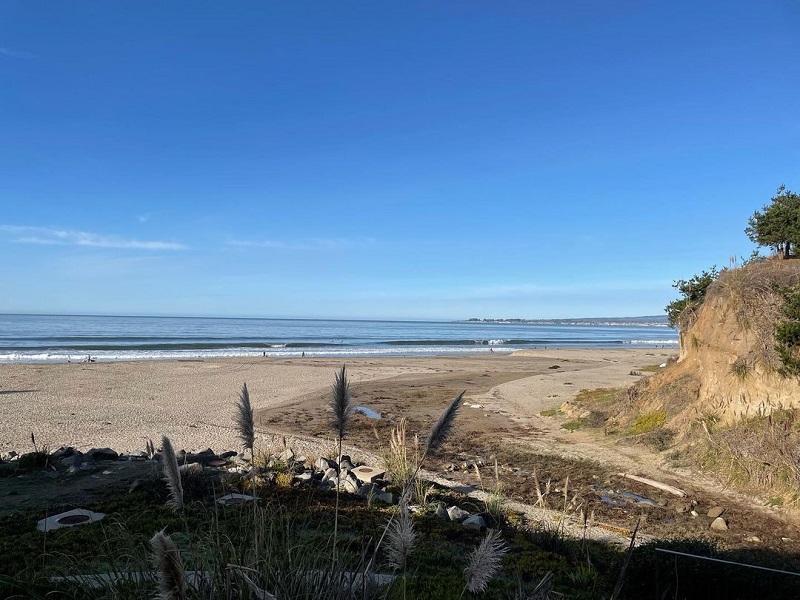 As the name suggests, this Aptos beach is pretty well hidden. As with Beer Can Beach, a big reason why no one visits is a lack of parking and other amenities, like restrooms. Also, the beach is between building developments, so it's relatively small and doesn't offer the same stunning views as a spot like Seacliff. However, if you want to avoid crowds and spend time with your little ones, Hidden Beach Park is an excellent family-friendly beach choice.
This park has picnic benches, playgrounds, and grassy areas if you want to have a picnic. Try to avoid coming during the hottest part of the day, as parking will be extremely limited. Instead, it's better to visit during the morning or at dusk.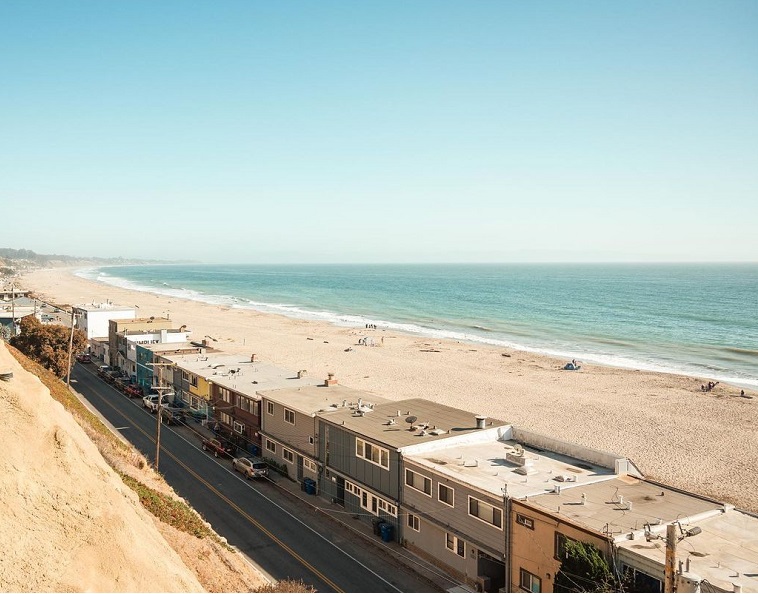 Rio Del Mar is a neighborhood in Aptos, and it has several beaches (including Beer Can Beach). However, the "official" beach is Rio Del Mar Beach, which extends for about a mile. The end of this area reaches the tip of Seacliff State Park, so you can hit both at once if you're up for a relatively long walk. You can see the SS Palo Alto in the water from this beach, as well, to give you a sense of scale and distance.
Better yet, you don't have to hike through the sand to get from one end to the other. This beach has a sidewalk promenade with multiple access points, so everyone can come along for the journey, including those in wheelchairs and pets.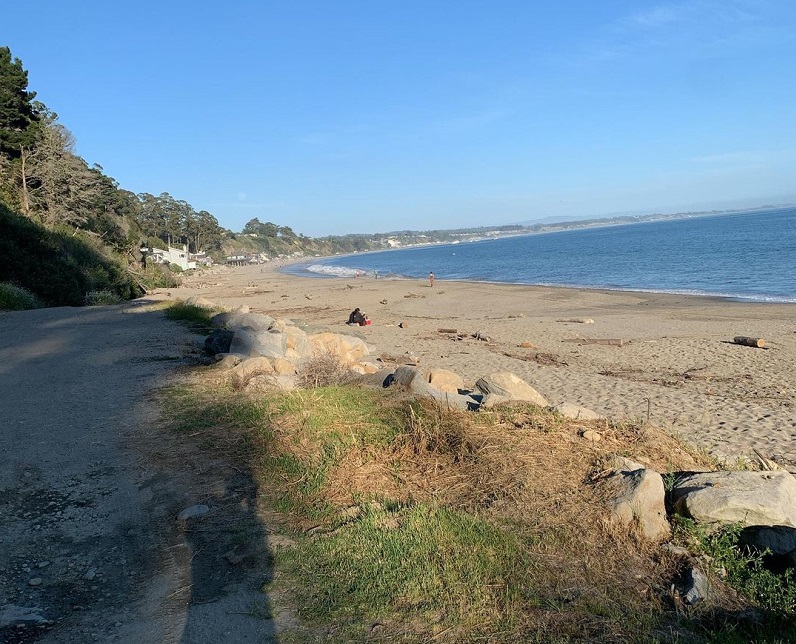 This beach is on the border of Aptos and Capitola, so it barely counts as an Aptos beach. Getting to this spot is somewhat difficult because it sits in front of a private beachfront community. So, you can't just park and walk straight to the water. Instead, you have to park in one of the lots on either side and make your way to the sand.
According to locals, the easiest option is to park at New Brighton State Beach and walk south to Pot Belly. However, you have to pay for parking at New Brighton, so you might want to park at the south end and walk up. This beach is dog-friendly (as are most Aptos beaches) and easy to traverse. When it rains, you can see Borregas Creek flowing into the ocean. There are also lots of hiking trails if you want to stretch your legs and catch some unique ocean views.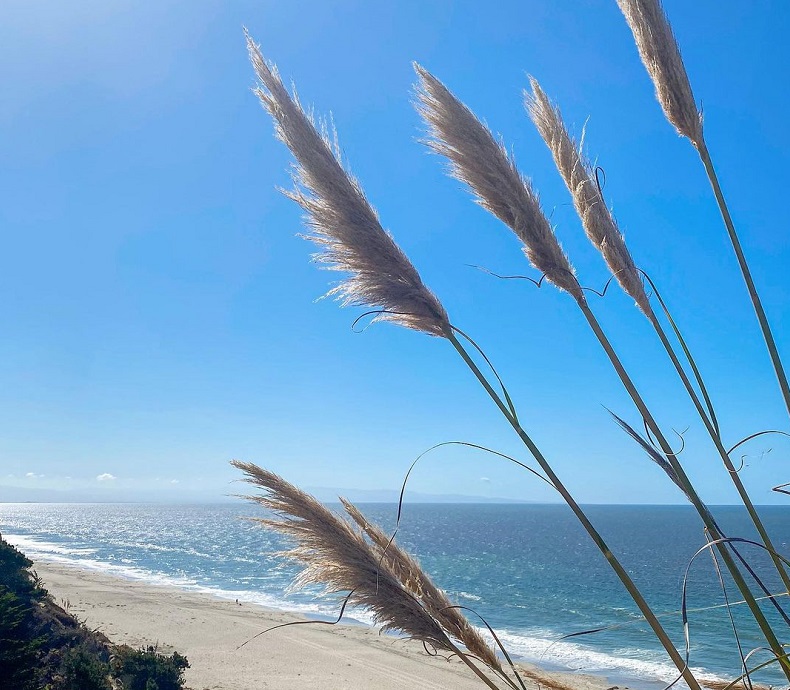 While Seacliff has one of the best backdrops of any Aptos beach, Seascape has the best views. This park sits high on a bluff, so you can see far out into Monterey Bay and beyond. The park has lots of grassy spots, picnic areas, playgrounds, and trails. At six acres, this is one of the largest beach areas in Aptos. This is a great getaway spot to enjoy some beautiful views with a picnic.
If you want to get down to the sand, you have two options. First, you can hop the fence and try your luck on one of the steep trails that snake down to the shoreline. Second, you can head north and find the beach access point past the condominiums. This option is the safest for going down to the water, but you can try the bluff trails to get back to the park when you're finished.
Where to Stay When Visiting Aptos Beaches
Since this city is so mesmerizing, you'll likely want to stay for a few nights. Not only is Santa Cruz right next door, but Aptos has lots of restaurants and activities for the whole family. Here are our top picks for vacation rentals to stay at with easy access to some of the beaches we've listed here.
Overall, Seacliff State Park is one of the best beaches in Monterey Bay, thanks to its boardwalk and sunken ship. So, if you want to explore this park in its entirety, we recommend staying By the Sea.
This is a single-floor home that accommodates up to two families. It's a large home with 2500 sq. ft. of space. It has four bedrooms, three bathrooms, and has impeccable modern décor. You can see the ocean from the back porch, making this one of the best options in Aptos.
This vacation home is nestled within New Brighton State Beach, so it's technically in Capitola, not Aptos. Its only a short beach drive to Aptos though so you won't be too far away from the beautiful beaches listed above.
The views are incredible, and the house itself is divine. You can also see the Monterey Bay Marine Sanctuary from the backyard if you're interested in visiting.
This house has three bedrooms and three bathrooms. This rental house is also larger than most at 2200 sq. ft.
As we mentioned, Rio Del Mar Beach has a promenade with many access points. If you want to stay close to the shoreline, this three bedroom/two bath home is the perfect spot. It has plenty of space for you and your family to spread out at 2500 sq. ft.
It's so close to the beach you can practically taste the saltwater from the kitchen! The Rio Del Mar neighborhood is also full of dining options and attractions, so there's plenty to do during your stay.
Now you're ready to truly enjoy a vacation of a lifetime to Aptos, California!