Beach House Rentals on the Oregon Coast
Beachnest Vacation Rentals now offers guests the ability to book beach house rentals along the Oregon Coast through our member network, NorthwestStays.com. Our partners on the Oregon Coast, Starfish Vacation Rentals, are professional vacation hosts and are able to provide the excellent service and best rate guarantee you have come to expect when you #BookDirect with these vacation rental professionals.
Explore exceptional accommodations in a stunning environment on the Oregon Coast. Get away from it all with Starfish Vacation Rentals in the Oregon beach towns of Cannon Beach, Arch Cape, Rockaway, and Manzanita.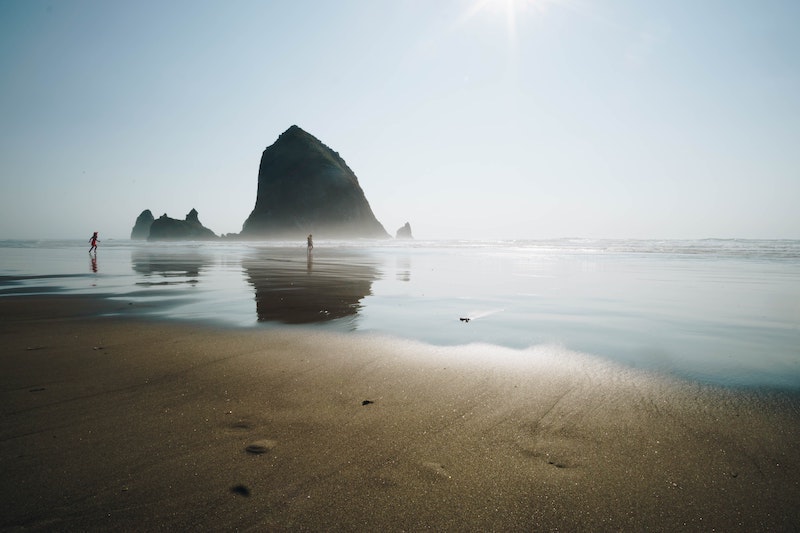 Cannon Beach is known for its gorgeous view, delicious restaurants, unique boutiques, and artsy vibe. You'll find plenty of things to do on your trip to Cannon Beach and surrounding beach towns. Sip a fresh coffee from Sea Level Bakery and watch the sunrise, explore the Puffins and tide pools at Haystack Rock and look for kitesurfers in the water! Stop by Castaways Restaurant & Tiki Bar for lunch for a fun atmosphere and Cajun and Caribbean food. Just a short drive from Cannon Beach you can explore the towns of Arch Cape, Manzanita and Rockaway Beach. These spots also offer a serene escape with plenty of scenic ocean views and walkable coastline. Explore zip lining, try mountain biking on a number of local biking trails, browse galleries, taste test the perfect pint of local craft brew. Whatever your fancy, you'll find it in the spirited small towns of the Oregon coast. Get expert recommendations of things to do in the area from the local team of professional vacation rental hosts at Starfish Vacation Rentals. Their team's focus lies in helping their guests plan the perfect getaway at their Oregon Coast vacation homes.
​ ​Browse a huge selection of Oregon coast beach homes complete with gorgeous amenities and upscale furnishings throughout when you plan your Oregon coast adventure with Starfish. Many of these homes are beachfront or walking distance to the beach, plus there are plenty of pet-friendly vacation rental options available as well so your furry friend can join too.
Remember to always book direct for the best price and concierge service guaranteed through our member network for vacation rental professionals. The professional hosts at Starfish Vacation Rentals have knowledge of every home and they know that guests are looking for more than a home, but are seeking memorable experiences with family and friends.
The team at Starfish can recommend the best vacation home in their inventory to fit the specific needs of each guest and their group. Plus when you book direct with Starfish, you'll be getting 24/7 assistance. And of course you'll be saving money by booking at the best overall rate. Sites like AirBnB and VRBO charge service fees to travelers using their booking services. When you book direct with the professional vacation rental manager, you don't have to pay those fees.
You can book your next Oregon beach vacation with confidence knowing that on the other end, there will be a great team ready to make sure you have the best vacation rental experience possible. Be sure to mention Beachnest Vacation Rentals to receive the best price guarantee
Starfish Vacation Rentals is there to attend to the details so that you can spend your time relaxing, exploring, and connecting with loved ones. Book now!