Bringing Your Pet to Santa Cruz
Santa Cruz is a coastal California city known for great surfing waves, sunny beaches, and a laid-back, natural atmosphere. Getting outside is a must-do in Santa Cruz, whether you're a lifelong resident or just visiting. And you can't forget man's best friend! Santa Cruz has endless options of pet-friendly activities that you and your pet can enjoy together.
Once you've settled into your pet-friendly vacation rental, keep reading to find out more about the best pet-friendly Santa Cruz activities and dining.
Pet-Friendly Activities in Santa Cruz
There's so much to do in Santa Cruz. Fortunately, most outdoor activities in the area welcome furry friends to accompany you on your adventures. These are the top pet-friendly activities you and Fido can't miss in Santa Cruz:
Off-Leash Beaches and Dog Parks
If you want to give your pet some off-leash freedom, check out one of these off-leash beaches and dog parks in Santa Cruz:
Mitchell's Cove Beach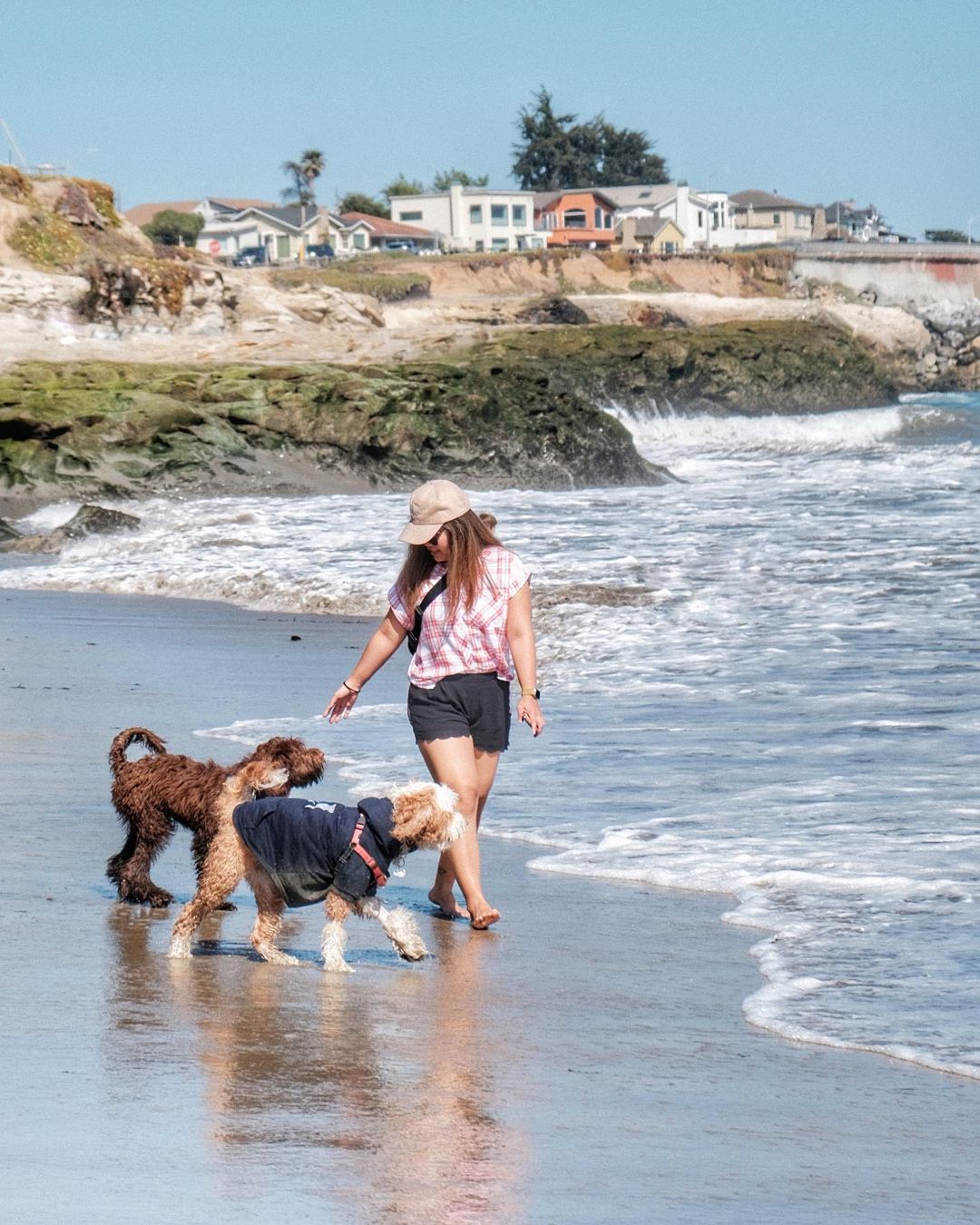 Located off the scenic West Cliff Drive, Mitchell's Cove Beach is the only beach where dogs can legally run around off-leash – but only before 10 a.m. and after 4 p.m. Bring your dog for a sunrise or sunset walk and let them splash around the water and run freely across the sand.
Dog Parks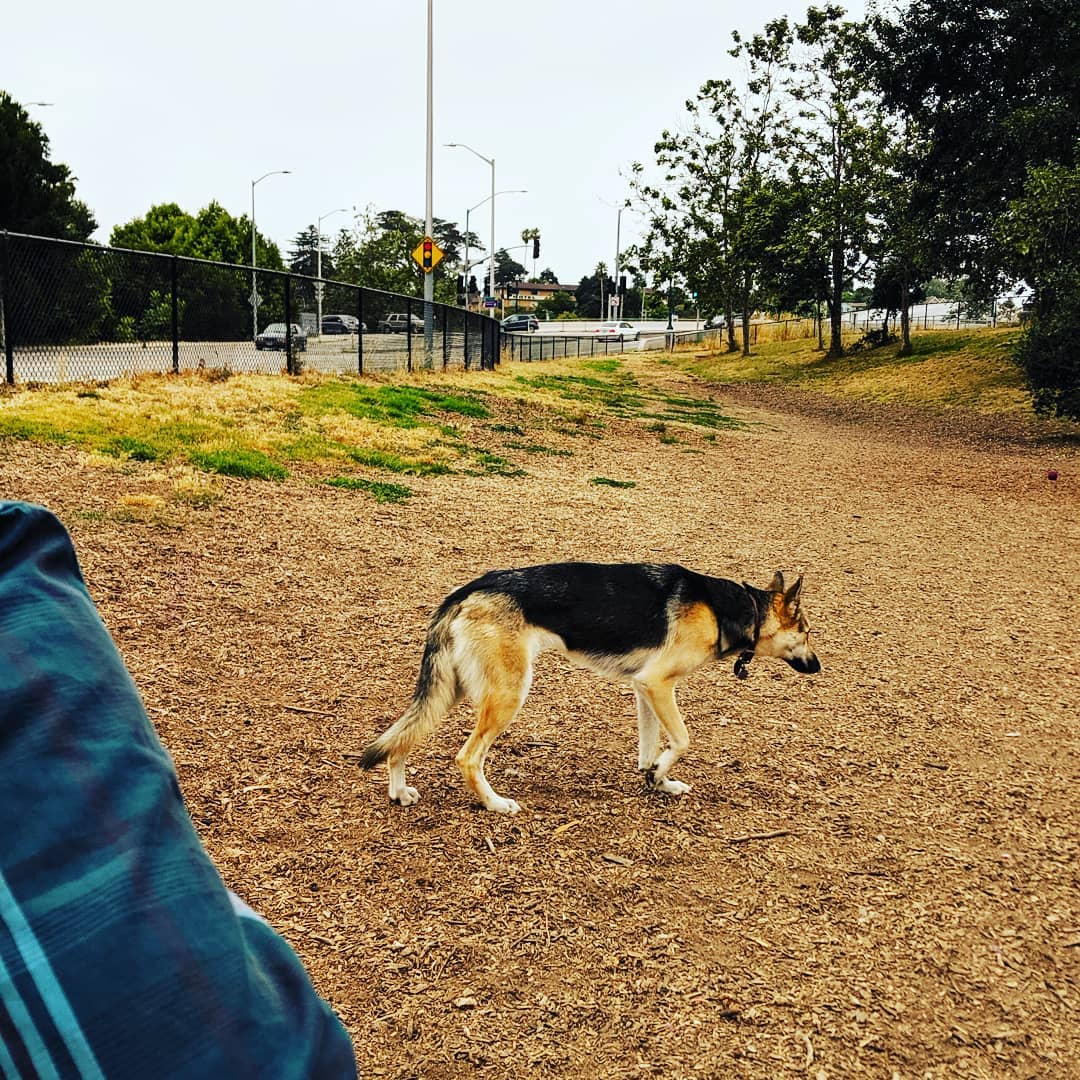 There are several dog parks in Santa Cruz. They each feature fenced enclosures where your pet can run around off the leash from sunrise to sunset. These are the Santa Cruz dog parks with the best views and doggie amenities:
Ocean View Park: Set atop a hill a few blocks from the water, Ocean View Park is aptly named for its scenic views westward.
DeLaveaga Dog Park: Take your dog to the enclosed dog park section or explore the nearby off-leash forested trail.
University Terrace Dog Run: Both the small and large dog enclosures have ample space to run around, areas and pathways for humans to walk or relax, and shaded spots.
Frederick Street Park: This lagoon-view park features a small enclosure to let dogs run off-leash.
Grant Street Park: This small enclosure isn't as exciting as others on this list, but the park still offers a spot to let Fido run around off-leash if you're nearby.
Mimi De Marta Dog Park: This relatively new dog park runs alongside the San Lorenzo River for some scenic views while your dog explores and plays.
Pacheco Dog Park: Located in a quiet residential neighborhood, Pacheco's dog park is a sprawling enclosure with shaded spots and seats to relax.
Pet-Friendly On-Leash Beaches and Parks
If you want to explore more Santa Cruz sights, there are plenty of spots where Fido can join you while on a leash. Take a walk and window shop downtown, find a scenic vantage point to watch surfers, or check out one of these dog-friendly activities:
Seabright Beach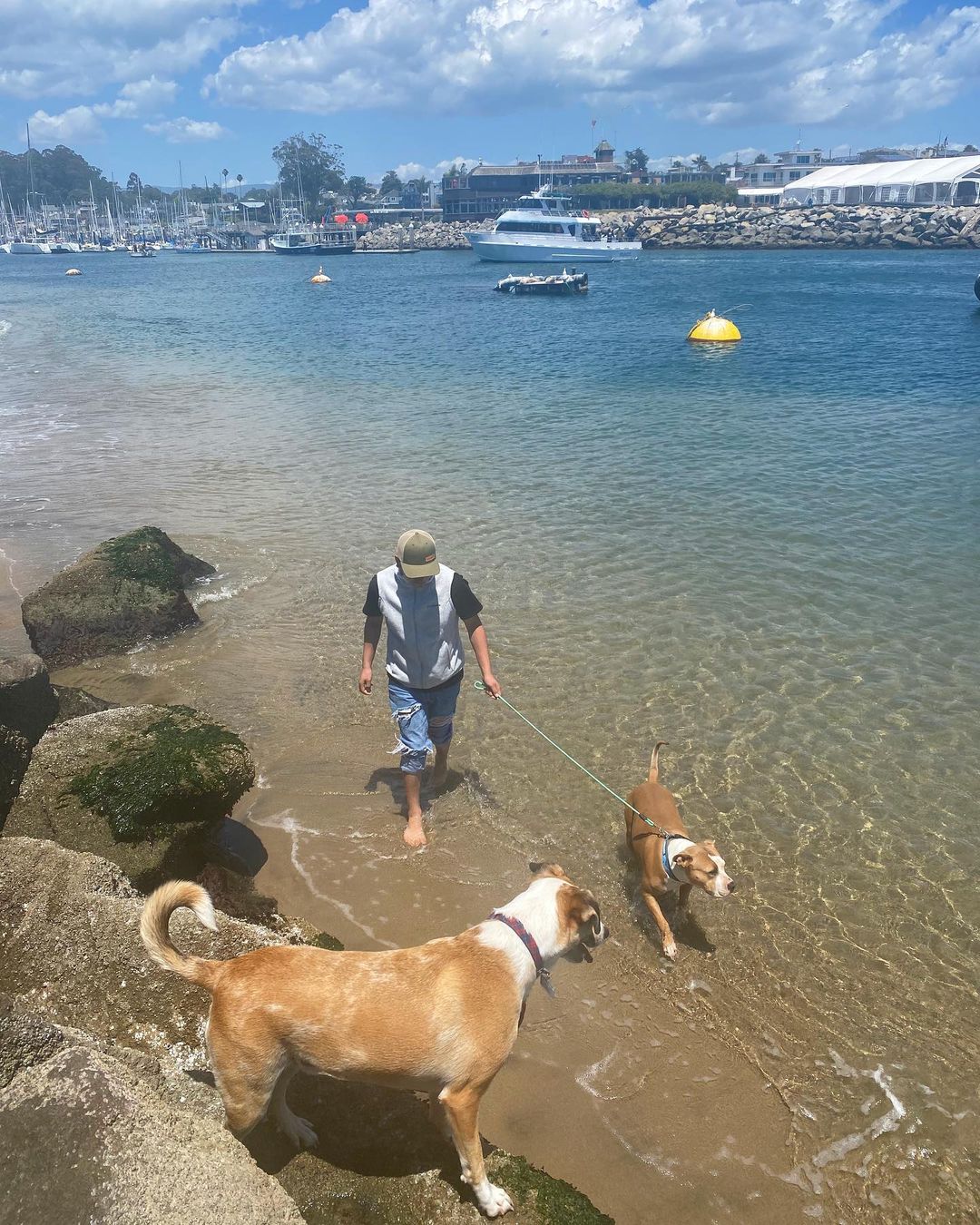 Seabright Beach is a half-mile scenic beach overlooking the Pacific Ocean with fantastic views of the Walton Lighthouse. Situated between the Santa Cruz Harbor and Santa Cruz Beach Boardwalk, it's a popular spot for dog owners to walk their furry friends on a leash. Take your pet for a short sunset walk, or spend a day picnicking and watching the Wednesday evening sailboat races in the summer.
Twin Lakes State Beach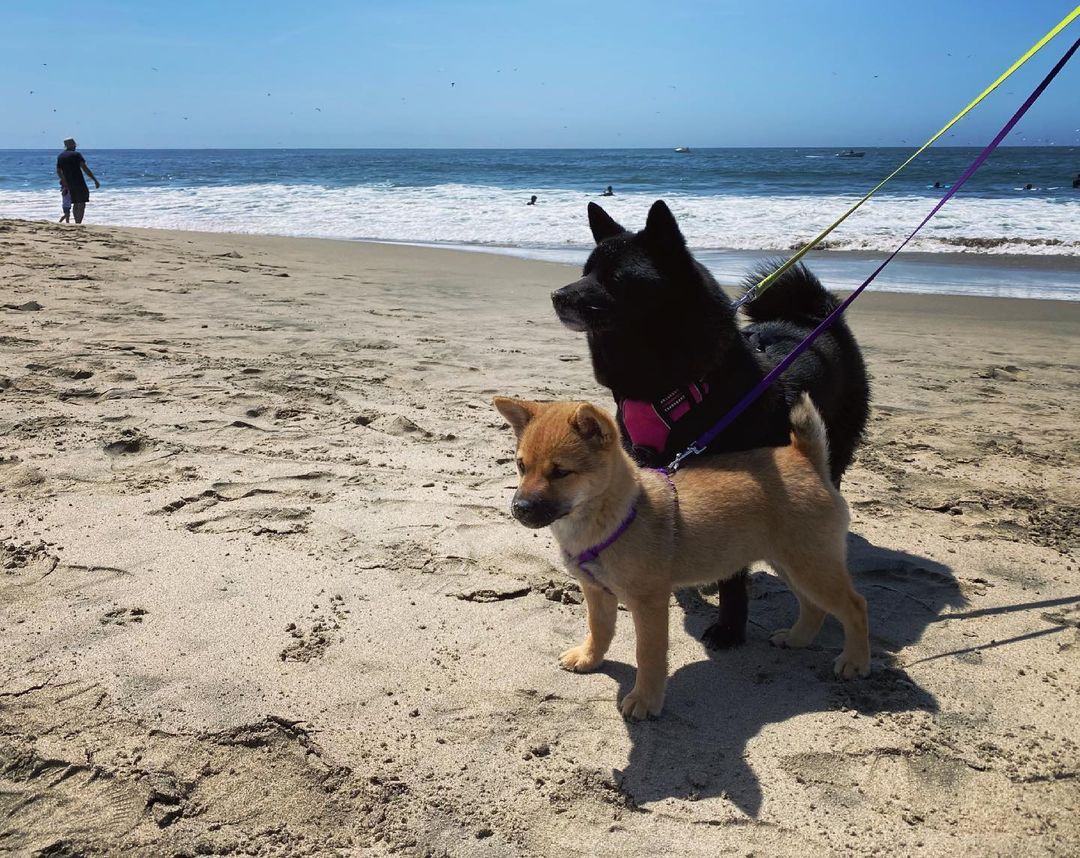 Twin Lakes State Beach is another scenic beachy paradise perfect for bringing dogs for a walk. The mile-long stretch is popular for swimming, picnicking, and even bird watching in the nearby lagoon.
West Cliff Drive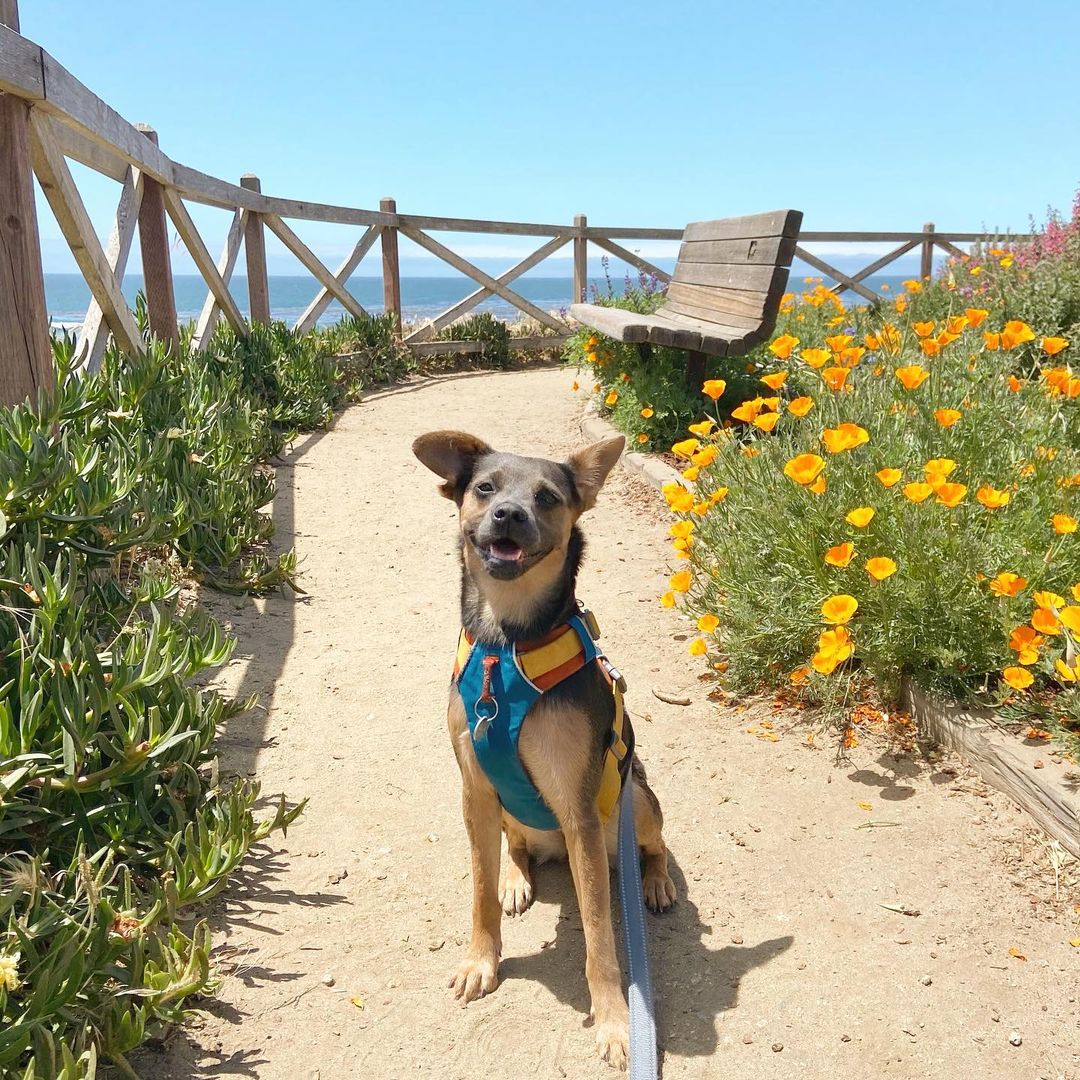 Whether you bring Fido or not, West Cliff Drive is a must for every Santa Cruz bucket list. The three-mile walking and biking pathway winds along the Pacific Ocean and Monterey Bay, offering unforgettable views. There are stops along the way where you can rest, including Mitchell's Cove Beach, where dogs can run off-leash during certain hours of the day.
State Parks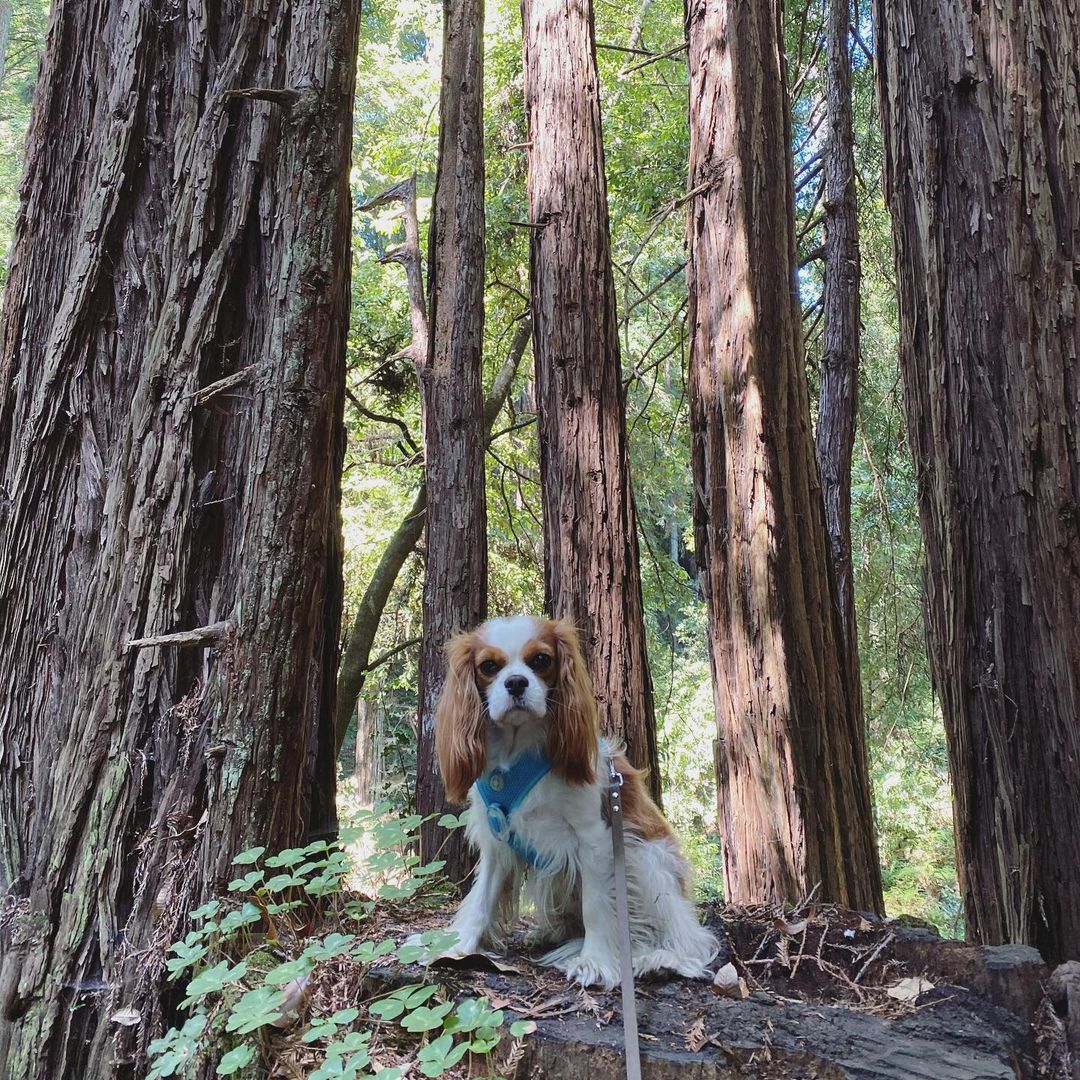 California's state parks are beautiful natural wonders, and they only become more magical when you can share them with your four-legged friend. But state and national parks have strict rules about where pets are allowed. Here's what you need to know if you want to take your pet to the state parks near Santa Cruz:
Big Basin Redwoods State Park: Leashed dogs are only allowed on paved roads in campgrounds and picnic areas – no park trails or service roads.
The Forest of Nisene Marks State Park: Leashed dogs are only allowed in picnic areas. They can also go on Aptos Creek Road up to the picnic area.
Henry Cowell Redwoods State Park: Dogs can walk on the entrance road and adjacent picnic area next to Highway 9. They can walk on a leash on paved roads, in picnic areas, Powder Mill Road, Pipeline Road, and on the Meadow and Graham Hill Trails.
Wineries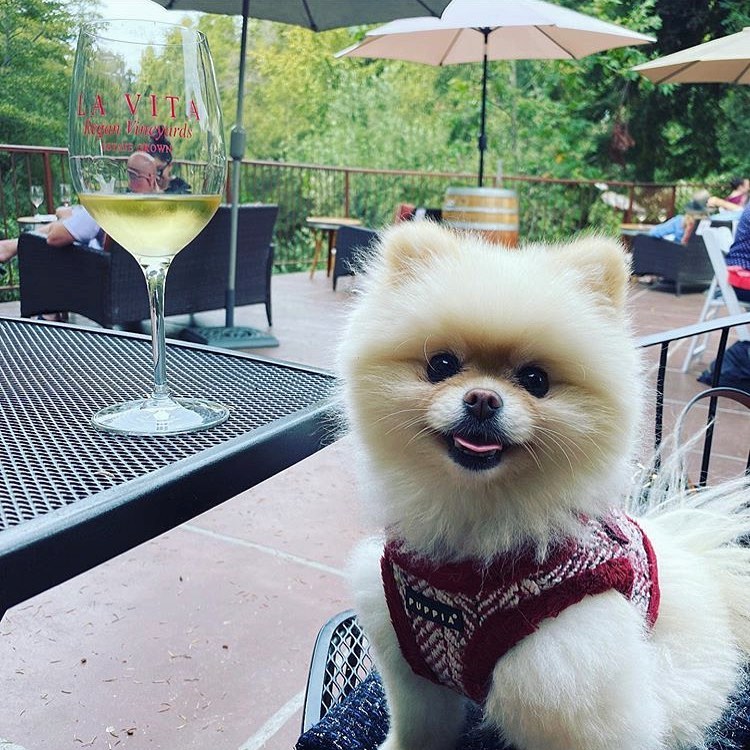 If you have a penchant for wine, you can take your pet along with you for a tasting at one of Santa Cruz's finest wineries—outdoors, of course. Go on a tour or check out one of these dog-friendly wineries, many of which offer treats and water for your four-legged friends.
Bargetto Winery
Storrs Winery & Vineyard
Santa Cruz Mountain Vineyard
MJA Vineyards
Sones Cellars
Silver Mountain Vineyard
Wargin Wines
Nicholson Winery
Bonny Doon Vineyard
Pet-Friendly Santa Cruz Restaurants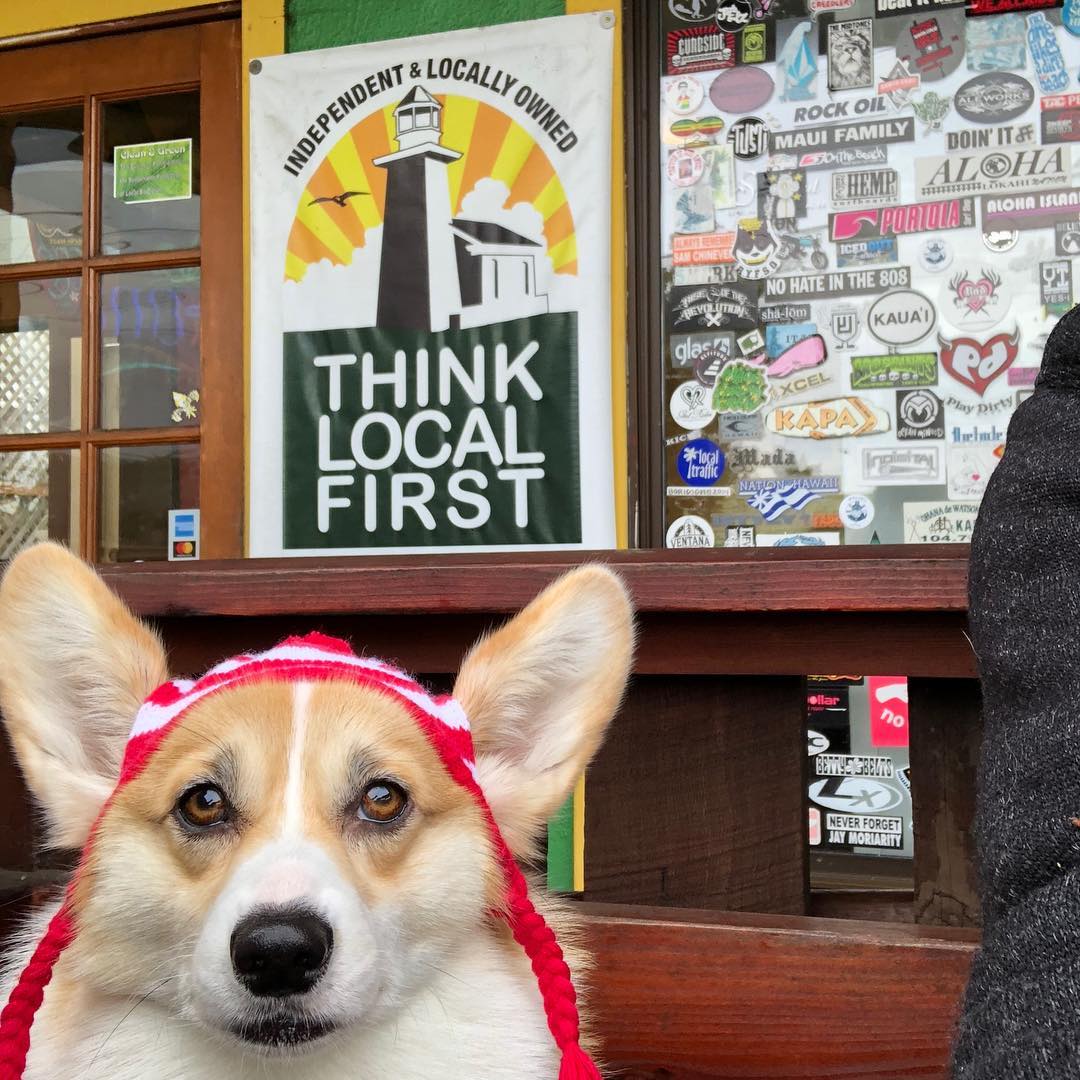 When it's time for a bite to eat, numerous Santa Cruz restaurants offer pet-friendly tables. Each of the listed restaurants welcomes four-legged guests on patios, decks, or other outdoor seating. In addition to the dining options listed below, most restaurants allow pets in outdoor seating areas.
These are the most pet-accommodating restaurants in Santa Cruz:
Welcome to Pet Friendly Santa Cruz!
No matter who you are, what you enjoy, or what kind of dog you have, there is something for you here in Santa Cruz.
From off-leash beaches to outdoor dining or exploring the famous California redwoods, you and your dog can enjoy a lavish vacation under the sun in California!