Secret Santa Cruz Local's Spots
Situated on the northern edge of Monterey Bay, Santa Cruz California locals are as diverse as the scenery it offers, surrounded by mountains and ocean views as beautiful as any tropical location. So whether you're visiting for the first or 50th time, the Santa Cruz local spots for food, drinks, and activities are endless. 
As with any beautiful destination, it's the local spots that end up being the most memorable from a getaway, so we've rounded up the best local destinations to keep you full and happy! From where to eat, how to enjoy a sweet treat or unforgettable cup of coffee, to where to sneak away and live like a local for a day, we know you'll find something you love! 
The Best of Santa Cruz Foods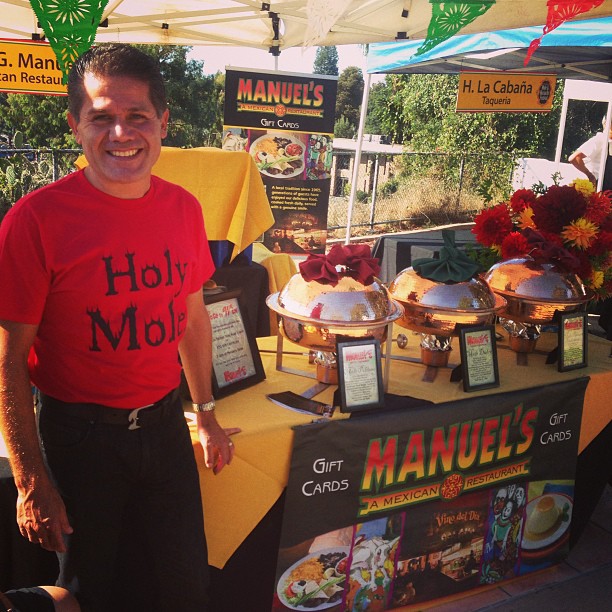 The diversity in cuisine options reflects the local community, showcasing the best of nearly every type of food you\'d want to experience.
The locals rave about the tacos from Manuel's Restaurant, but their Mexican-inspired dishes extend far beyond the taco. They offer a broad assortment of fine wines if you'd rather sip a brisk, red wine instead of kicking back with a Margarita. Beyond the food, you'll find a community in this charming neighborhood that will have you looking up real estate options and wanting to relocate. 
Not even an earthquake could put Pizza My Heart out of business, and it remains the local's choice for the best pizza you've ever had. This family-owned restaurant with a rich history and loyal following isn't giving up its recipe anytime soon, so you'll have to keep coming back for their fresh ingredients, secret sauce, and laid-back atmosphere. 
Perhaps the most Instagrammed local eatery is Charlie Hong Kong, an affordable Asian-fusion hotspot in a casual, street-food atmosphere. Their plant-based menu offers options for gluten-free, vegan, and vegetarian diners but doesn't skimp on variety or flavor. 
Those traveling with furry friends love the dog-friendly eating area. While taking in the Soquel Avenue scenery is recommended, take options with quick service make this an ideal location for a great meal that pleases even the pickiest eaters.
Morning to Evening Delicious Drinks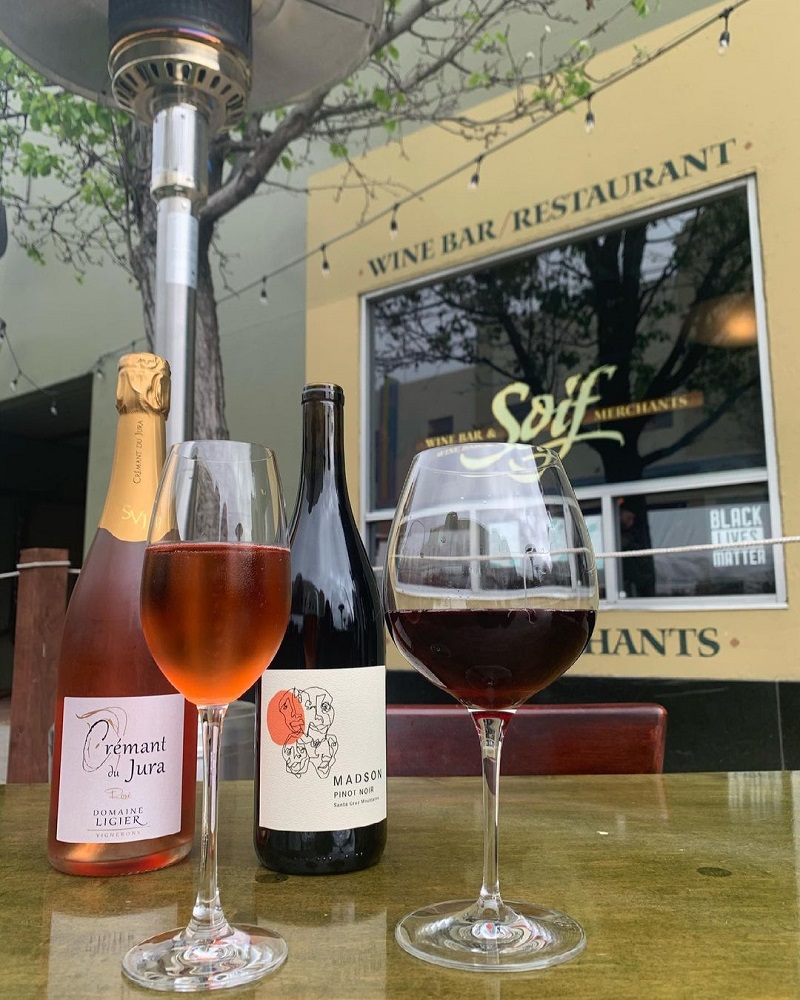 From your morning coffee to an afternoon pick-me-up or late-night drink, the Santa Cruz scene has your hydration needs under control.
Drowning in Santa Cruz's flair and culture, Cafe Brasil should be your first Santa Cruz local spot for their famous Brazilian coffee consistently voted as a local favorite. For the non-caffeinated, their juices and mimosas feature Amazon fruits native to the Brazilian culture and make even coffee lovers rethink their drink of choice.
While not technically a drink, the Penny Ice Creamery is a must-stop on a hot afternoon for a cool ice cream treat. They are reimagining ice cream with artisanal flair and a toasted marshmallow fluff that will have you doing the math on how to have it for breakfast, lunch, and dinner. Their open kitchen and unique flavors make this a no-brainer for your afternoon pick-me-up stop.
The Santa Cruz nightlife scene means there are plenty of spots to enjoy a glass of wine, a fresh-brewed beer, or a cocktail while listening to music or hanging out with friends. For an upscale and sophisticated wine experience, the Soif Wine Bar & Restaurant on Walnut Avenue is the perfect place to unwind after a day of sightseeing. And, if you find a wine you love, their wine retail shop is ready to send you home with a bottle for later.
Beyond The Boardwalk – Local Spots To Soak Up Santa Cruz Vibes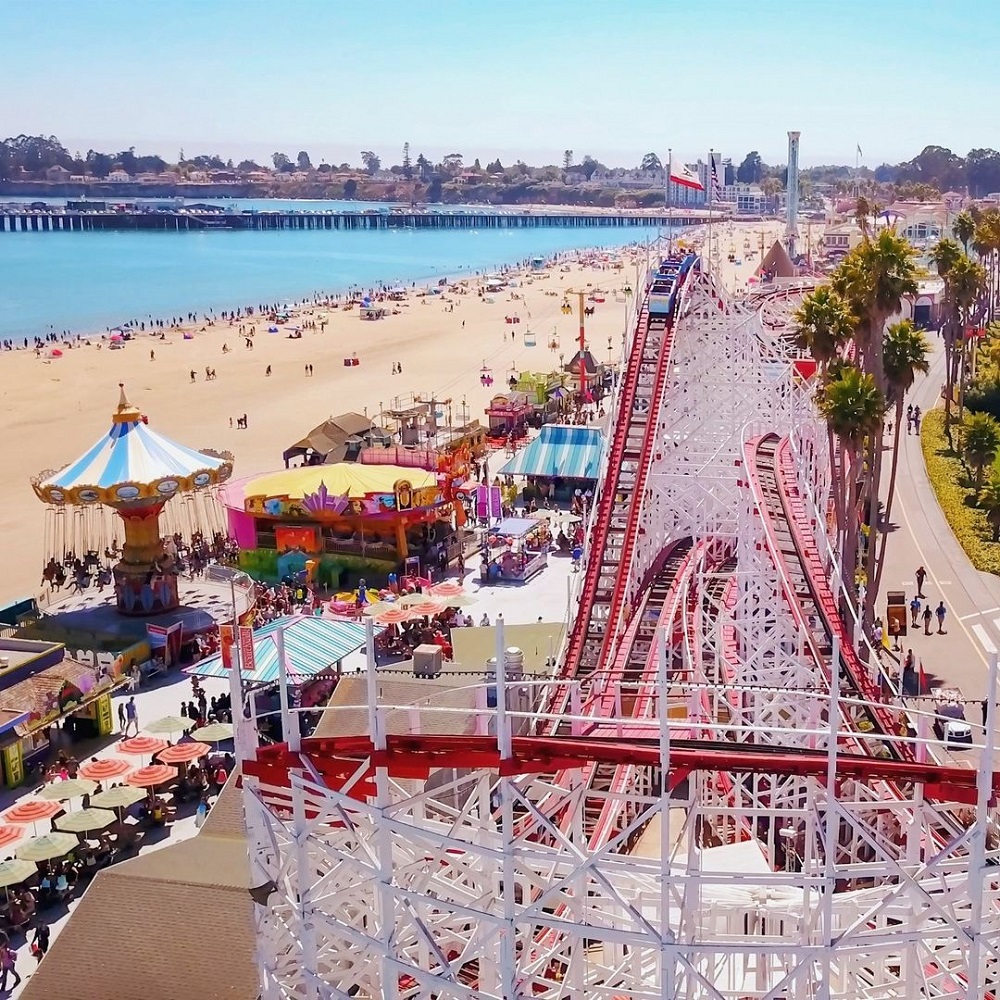 After you've eaten your way through Santa Cruz, you'll want to leave time to explore the local spots like parks and beaches that offer breathtaking views of the Santa Cruz mountains and rich culture. The city's diversity shines in its extensive array of activities for all generations, interests, and budgets. 
While the Santa Cruz Beach Boardwalk has been around since the early 1900s and is a favorite amusement park destination for all visitors, it's just the beginning of your Santa Cruz experience. 
Downtown Santa Cruz offers a wide array of small businesses, and spending some time on Pacific Avenue, home to impromptu street performers, is a perfect way to spend a few hours.
Water lovers and active tourists regard Santa Cruz as one of the best spots in the world for surfing. O'Neill Surf Shops will help surfers find everything you need for a day on the water. But, if you're more of an observer, make your way to Lighthouse Point and stand along the fence to be entertained by some of the world's best surfers. 
If arts and culture are more your speed, spend some time at the Abbott Square Market to take in the work of outstanding local artisans and entertain the kids with interactive displays. Or, try out your best Romeo and Juliet impressions with Shakespeare in the Park at DeLaveaga Park among the majestic redwood forest trees.
However you choose to spend your time exploring the Santa Cruz local spots, only your imagination and the number of vacation days will limit your experiences. This city deserves a spot right alongside San Francisco and San Jose for any trip along the California coast.