Things To Do When It Rains In Santa Cruz
Santa Cruz, California, is known for its hot weather during most of the year. Outdoor attractions, like the Santa Cruz beach boardwalk and its amusement park, Mystery Spot, whale watching, and miniature golf, are quintessential activities in this coastal area.
So, what does one do when it rains in Santa Cruz? Well, don't let the weather rain on your parade. Instead, keep reading for a comprehensive list of things to do in Santa Cruz on a rainy day.
Seymour Marine Discovery Center
100 McAllister Way Santa Cruz, CA 95060
Wednesday – Sunday, 10 AM – 4 PM
Located in Santa Cruz's downtown area, the Seymour Marine Discovery Center provides a hands-on introduction to ocean exploration and discovery. Guests can touch a shark, learn about the newest findings in ocean research, and gaze out the window at the breathtaking Monterey Bay.
Santa Cruz Museum of Art & History
705 Front St, Santa Cruz, CA 95060
Thursday – Sunday, 12 PM – 6 PM
In conjunction with numerous partners, the Santa Cruz Museum of Art and History (MAH) is a flourishing community meeting place offering a full schedule of art and history exhibitions, visual and performing arts, public festivals, education and outreach programs, and cultural celebrations.
Santa Cruz Museum of Natural History
1305 East Cliff Dr, Santa Cruz, CA 95062
Tuesday – Friday, 11 AM – 4 PM
Saturday – Sunday, 10 AM – 5 PM
Closed Mondays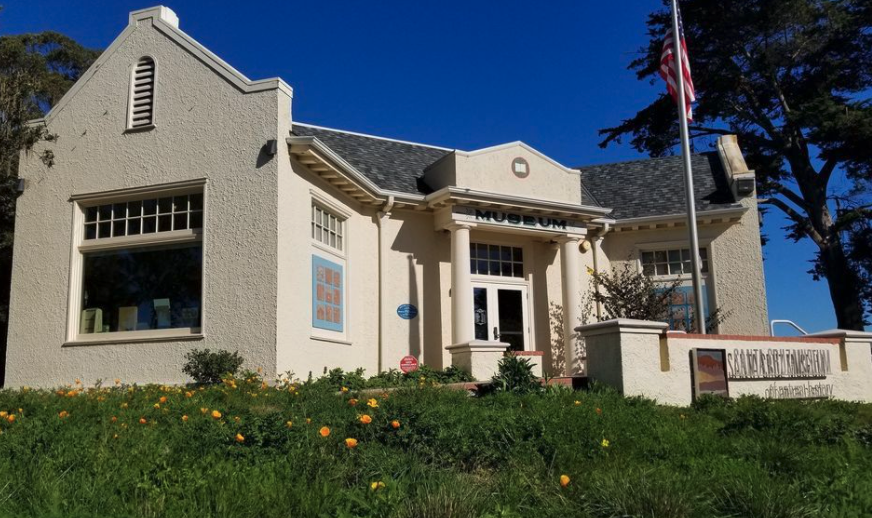 As the first museum in Santa Cruz, founded in 1904, the not-for-profit Santa Cruz Museum of Natural History offers instructive, hands-on exhibits for children, families, and people interested in learning more about the world they live in and the natural history of one of California's most beautiful locales.
From the Monterey Bay beachfront to the summit of the Santa Cruz Mountains, the Museum displays the region\'s unique plant, animal, and human groups.
Santa Cruz Children's Museum of Discovery
Wednesday – Saturday, 10 AM – 1 PM & 2 PM – 5 PM
1855 41st Ave #10, Capitola, CA 95010
Located inside the Capitola Mall, the Santa Cruz Children's Museum of Discovery is a non-profit organization dedicated to providing an exciting and interactive learning environment for children and their caregivers to discover the wonders of Santa Cruz County.
Santa Cruz Surfing Museum
701 W Cliff Dr, Santa Cruz, CA 95060
12 PM – 4 PM, Closed Tuesday & Wednesday
It's clear that Santa Cruz has no shortage of great museums, and the Surfing Museum is one of them.
Overlooking the world-renowned surfing hotspot, Steamer Lane, the museum is housed in a lighthouse. It features imagery, surfboards, and other artifacts spanning almost 100 years of surfing history in Santa Cruz. Of course, surfers aren't the only folk who will appreciate this slice of fascinating history.
Santa Cruz Mountain Vineyard
334 Ingalls St Suite A, Santa Cruz, CA 95060
Monday – Friday, 12 PM – 5 PM
Saturday – Sunday,12 PM – 5:30 PM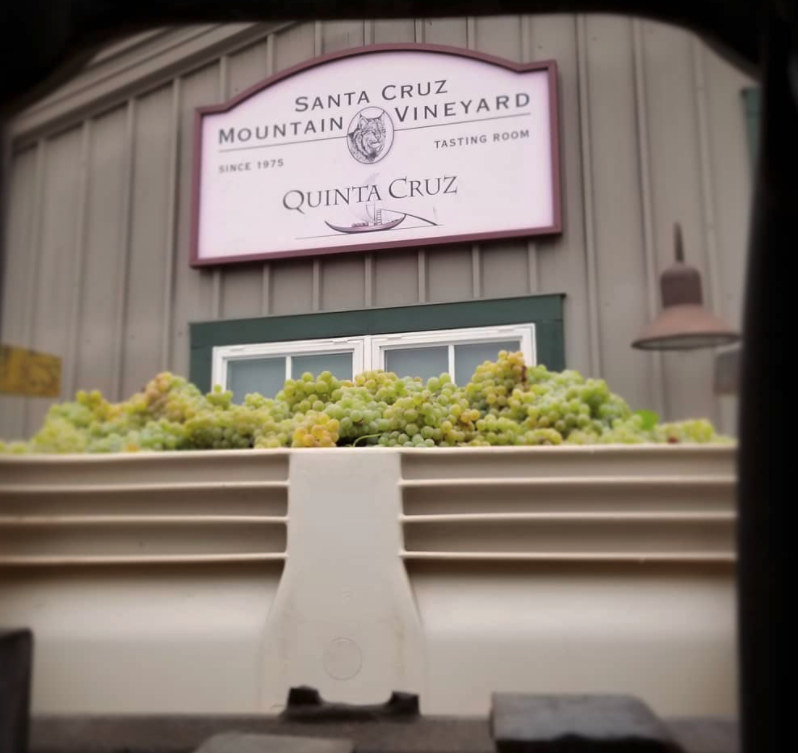 For 30 years, Santa Cruz Mountain Vineyard was housed in one of California's oldest continually operating vineyards, the Jarvis Brothers Vineyard.
Ken Burnap founded the winery in 1975 with the goal of producing the best Pinot Noir in California. After spending years researching what circumstances were required to create exceptional Pinot Noir, the Santa Cruz Mountains region was chosen as the region with the highest potential for producing excellent wines.
After spending 32 years mostly hidden in the mountains, the winery relocated to Santa Cruz's westside in 2008 and built its first tasting room. The winery is a few blocks from the ocean and Natural Bridges State Park.
Bookshop Santa Cruz
1520 Pacific Ave, Santa Cruz, CA 95060
Daily, 10 AM – 9 PM
Since 1966, Bookshop Santa Cruz has been a major independent bookstore in the middle of downtown Santa Cruz, California.
This family business has over 20,000 square feet of new, used, and discount books, as well as comprehensive magazines, cards, gifts, and toys. Well-known for its extensive children's and new release sections, as well as solid travel, politics, cuisine, science, and fiction sections, it's no surprise that Bookshop Santa Cruz has been awarded "Best Bookstore" in Santa Cruz County for more than 25 years.
What better way to spend a rainy day than with your nose in a great book?
Boardwalk Bowl
115 Cliff St, Santa Cruz, CA 95060
Daily, 9 AM – 12 AM
The Boardwalk Bowl, located next to the Santa Cruz Beach Boardwalk, is a state-of-the-art bowling alley, arcade, restaurant, and nightclub with plenty of party fun!
Just across Beach Street from the Casino Arcade, learn the incredible story of bowling at Santa Cruz Beach and the people who've made it possible for over a century by perusing the historical exhibit near the pro-shop.
When you're done bowling, head on over to Laser Tag at the Boardwalk.
Downtown Santa Cruz
Downtown Santa Cruz is bustling with restaurants, shops, clubs, and live music venues, as well as a vibrant street scene boasting a diverse range of street performers and art galleries.
From ice cream shops to coffee shops, satisfy your sweet tooth and get your caffeine fix before perusing the dozens of storefronts. With plenty of dining choices, you won't go hungry after you shop 'til you drop. Then, end your rainy day with live music at Moe's Alley or The Blue Lagoon.
Nickelodeon Theatre
210 Lincoln St, Santa Cruz, CA 95060
Hours Vary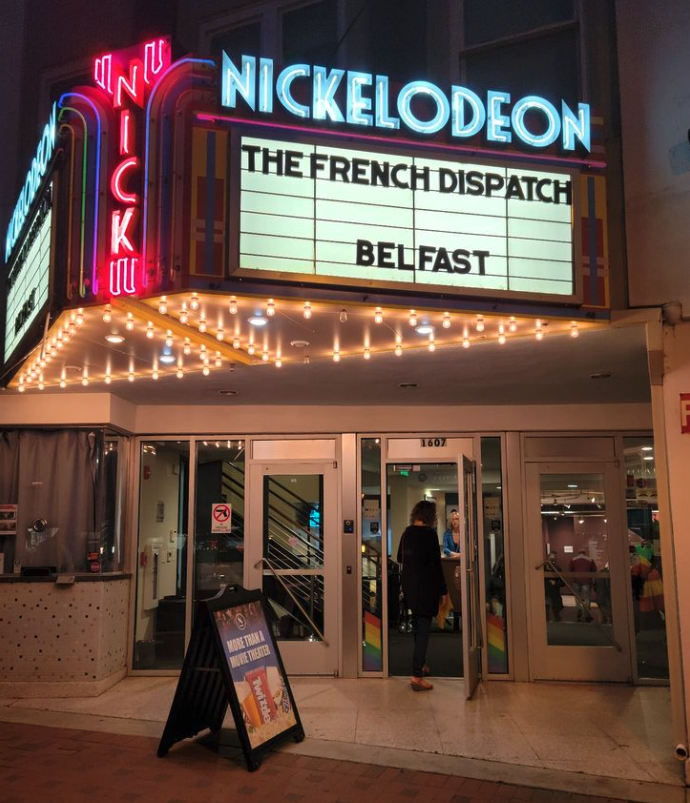 The quaint four-screen Nickelodeon Theatre, which opened in 1969, is located near downtown Santa Cruz. The cinema screens a wide range of independent and foreign language films and the top big-budget Hollywood films in a warm community setting with state-of-the-art projections.
Visit One of the Many Santa Cruz Area Breweries
From Aptos Street BBQ to Humble Sea Brewing Co. to Santa Cruz Mountain Brewing, to name a few, there's certainly no shortage of breweries in the area. For those rainy days that make you thirsty, you'll even find live music and great food at some!
Spend the Day at the Chaminade Resort & Spa
One Chaminade Lane, Santa Cruz, CA 95065
Wednesday – Thursday, 10 AM – 3 PM
Friday, 10 AM – 8 PM
Saturday – Sunday, 9 AM – 8 PM
The 156-room Chaminade Resort & Spa is considered one of Santa Cruz's top luxury destination resorts with stunning views of Monterey Bay.
Massage, skincare, and other therapies are among the services available. At Chaminade, you can find emotional restoration and physical relaxation. But, of course, all that leisure might leave you hungry, so there's also a restaurant that overlooks the Santa Cruz Mountains.
West Cliff Drive
The West Cliff Drive path starts at the Santa Cruz Wharf and ends at Natural Bridges State Park, making for a popular, scenic 3-mile trail. Primarily used for walking and biking, a drive can also be worth the spectacular views of Monterey Bay. This is one of the few free things to do in Santa Cruz on a rainy day.
Henry Cowell Redwoods State Park
101 N Big Trees Park Rd, Felton, CA 95018
Day Use Area
If nature is more your thing, The 40-acre grove of towering old-growth redwood trees in Henry Cowell Redwoods State Park in the Santa Cruz Mountains is the park's most notable feature. This redwood forest will probably even shelter you from the rain!
Henry Cowell State Park attracts visitors from all over the world due to its historical significance and breathtaking environment. On more than 4,650 acres of woodland and open area, visitors can go hiking, horseback riding, picnicking, swimming, and camping at this California state park.
If Henry Cowell isn't enough for you, head to Big Basin Redwoods State Park for some more of nature's finest.