Zip Lining Santa Cruz: Tours You Have To Check Out
Santa Cruz, California is a city located on California's central coast. It is situated on the northern end of Monterey Bay, about 75 miles south of San Francisco. For outdoor enthusiasts, Santa Cruz is a beautiful area to visit. This city is known for its natural environment, moderate temperatures, gorgeous coastline, and redwood forests.
If you're looking for a getaway to explore the outdoors with some enthralling outdoor activities — especially in the forest — in the Santa Cruz area, then you may want to see these old, beautiful trees from a different angle.
Zip Lining Santa Cruz
One way to create adventure while visiting Santa Cruz county is to go zip lining. If this activity sounds up your alley, then you'll want to read on to discover some of the best zip-lining tours to check out in the Santa Cruz, California area!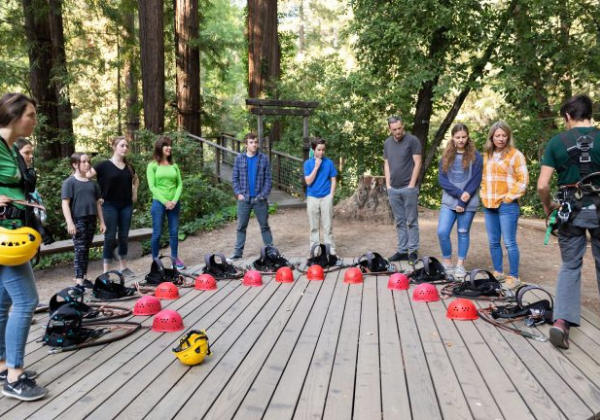 Mount Hermon Adventures is only seven miles from downtown Santa Cruz on 17 Conference Drive in Felton, California, right in the Santa Cruz Mountains. They offer both a Redwood Canopy Tour and a Sequoia Aerial Adventure tour, as well as team-building activities.
Redwood Canopy Tour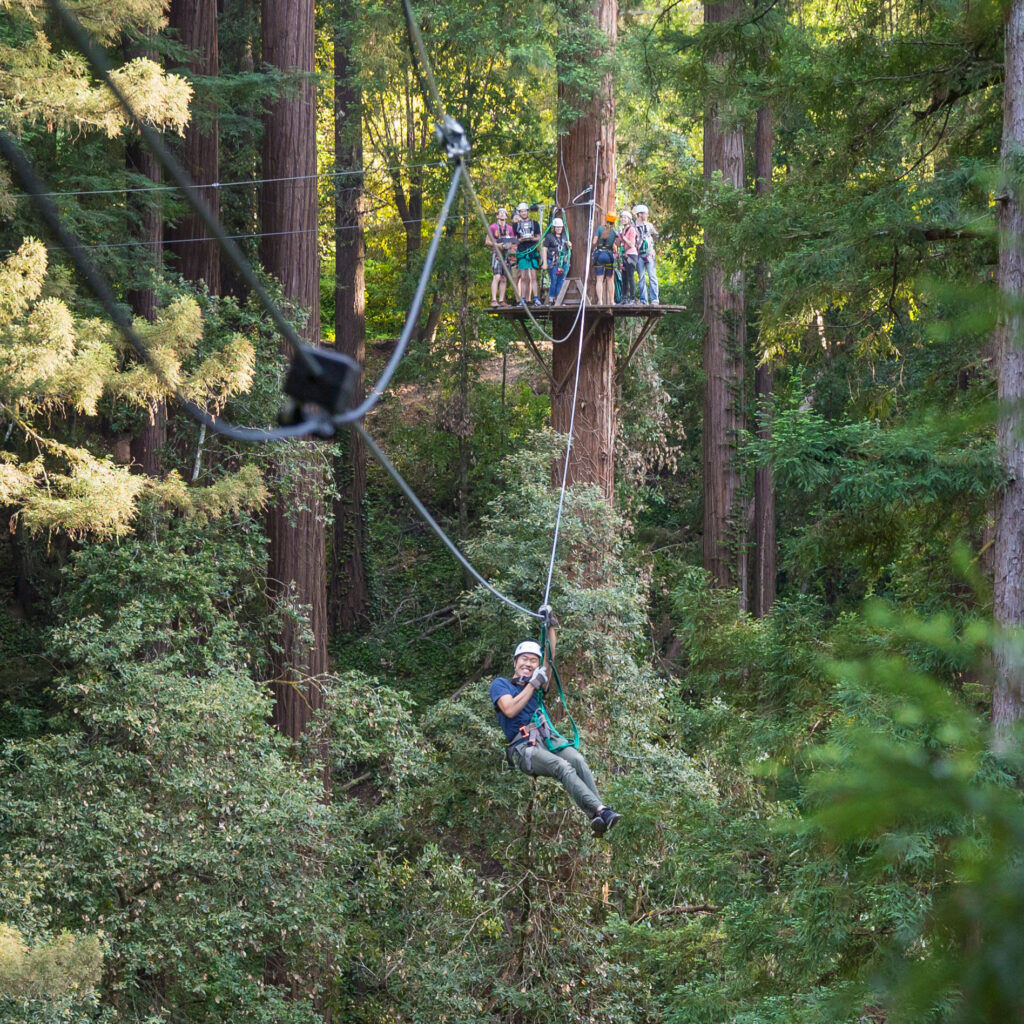 Their Redwood Canopy Tour has six zip lines and two suspension bridges, with the maximum height reaching 150 feet. The course is hung above a babbling creek amongst the redwood treetops. Two tour guides will take you along the journey on an adventure that will last about two hours. Tours cost $99 per person and visitors must be 10 years of age or older. Groups of up to eight people can be easily booked online, and any tours of 9 people or more must book multiple tours.
Sequoia Aerial Adventure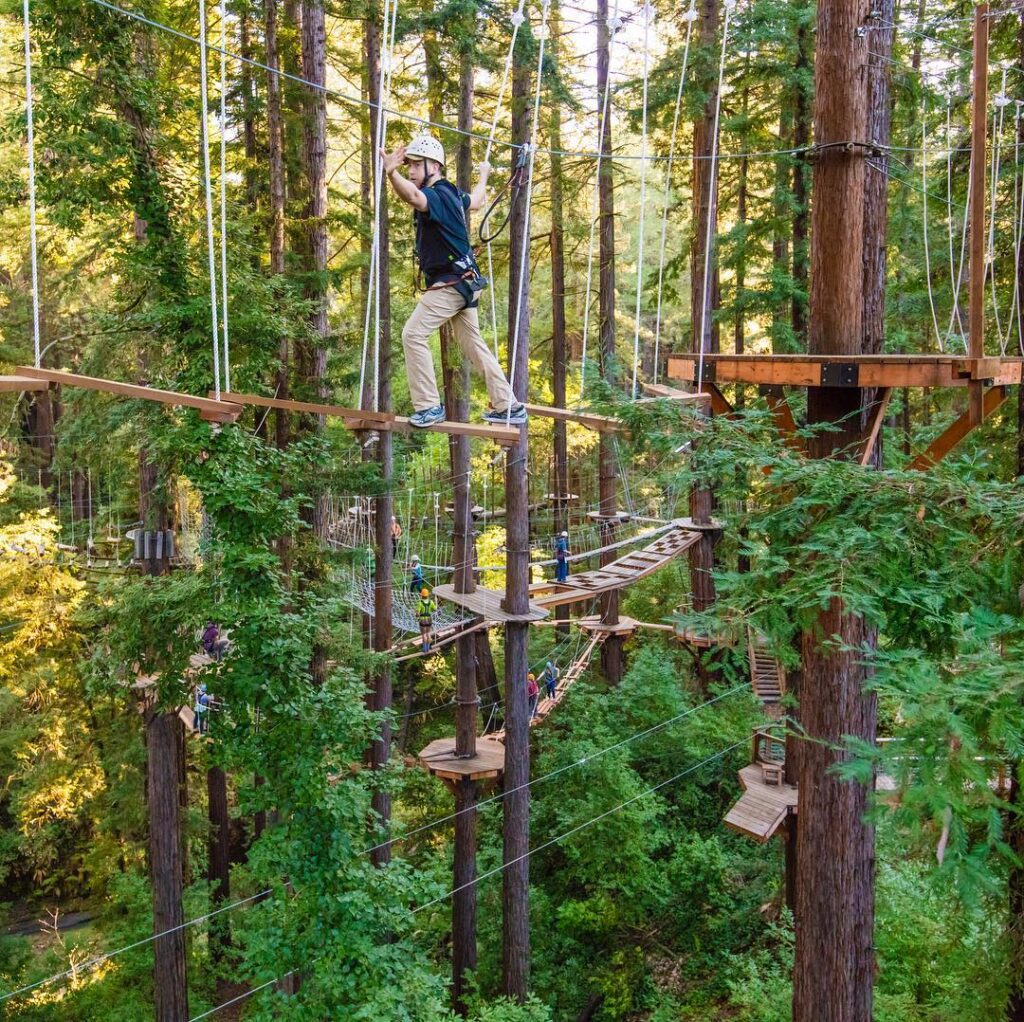 The Sequoia Aerial Adventure tour is more than just zip lining; it is more of an adventure with 40 elements to get through, as well as two zip lines. Challenge yourself with this course for just $79 per person for people ages 10 and over. These tours can hold up to 10 people – any more than that will need to book multiple tours.
Their website lays out an entire tour schedule for both of these tours, and the company can be contacted by phone at 831.430.4357 or via email at adventures@mounthermon.org. Their website is mounthermonadventures.com.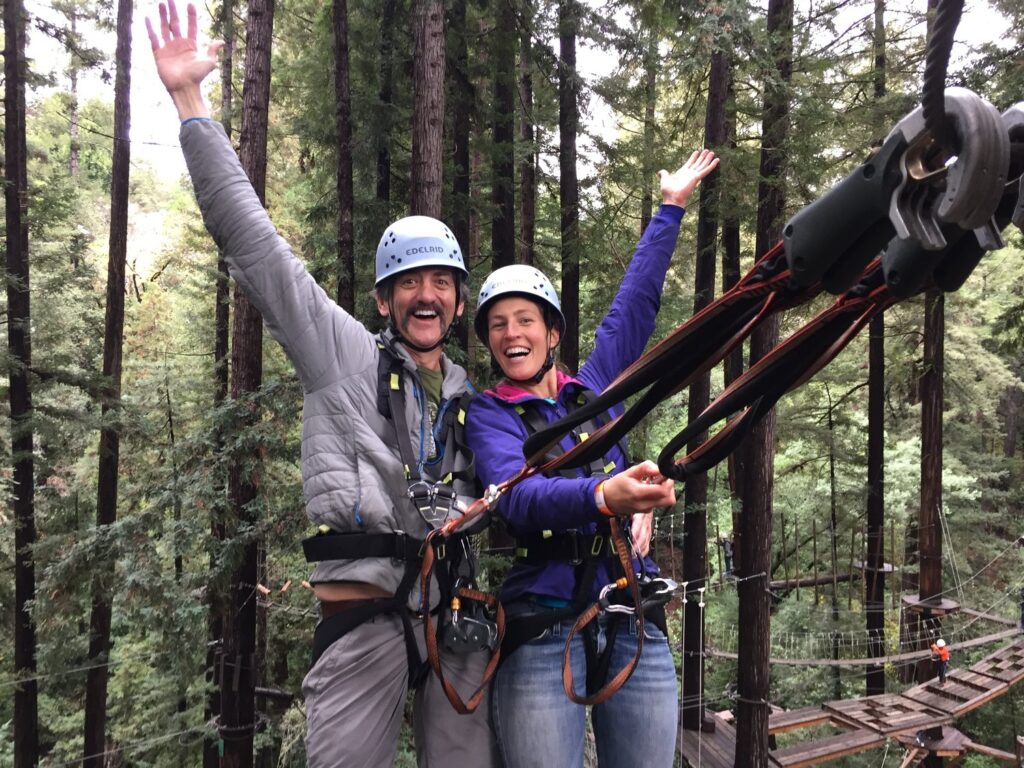 Also located right in Santa Cruz, California, Mountain Sea Adventures offers custom and curated guided outdoor adventures. This tour group also specializes in offering business team offsites and adventures for women.
Mountain Sea Adventures offers a variety of different outdoor adventures, such as tree bathing, a women\'s full moon hike, and backpacking. Best of all, their tours change often, and you can create your own adventure from their list of options! Their ziplining and ropes course is one such option to choose from in their custom adventures.
If you'd like to create your own custom adventure with a group of friends, coworkers, or whoever, you can simply fill out their online contact form, or reach them by phone at 844-7MOUNTAIN and via email at Info@MountainSeaAdventures.com. You can also visit their website for more information: www.mountainseaadventures.com.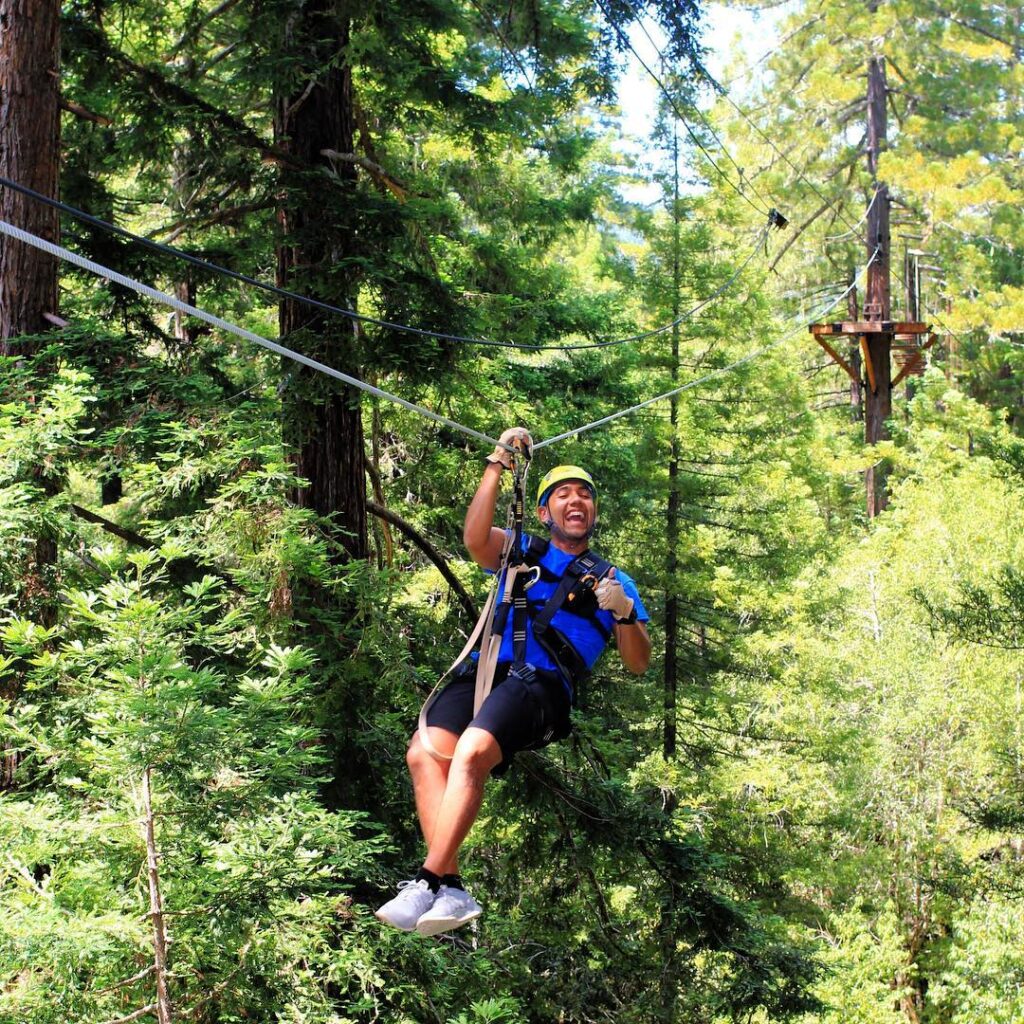 Located deep in the Redwood Forest, Sonoma Zipline Adventures is just a few hours outside of Santa Cruz in Occidental, California. They have two unique courses that each run two and a half hours long with multiple zip lines, sky bridges, and more.
The Tree Tops Tour costs $129 on weekdays and $149 on weekends, and it is the fastest, highest, and longest tour Sonoma Zipline Adventures offers. You'll reach 250 feet above the forest floor and may reach speeds of up to 40 miles per hour! See the treetops of the Redwood Forest with your tour guide bringing you along 7 zip lines, 2 sky bridges and a rappel round. The longest zip line is 1,500 feet, and you'll zip alone 2,907 total feet on this tour!
Another tour option is the Forest Flight Tour, which is a bit cheaper at $109 for a weekday tour or $129 on a weekend. This tour allows you to see the redwoods at 200 feet amongst 7 zip lines, sky bridges and a rappel! Speeds on this tour will reach up to 30 miles per hour and the longest zip line on the course is 800 feet long. You'll climb a 30-foot spiral staircase at one point, and end the tour on a 60-foot final rappel.
Even better — this Forest Flight Tour is also available at night! Aptly renamed the "Night Flight Tour," you can enjoy this same great tour on Friday and Saturday nights for $149. See the sky, moon and stars amongst the trees in the evening for some of the most beautiful sights you can see.
Sonoma Ziplines Adventures can be reached by phone at 1-888-494-7868 or by email at info@sonomacanopytours.com. Their website can be found at www.sonomacanopytours.com.
Find a Zip Lining Santa Cruise Tour
If you'd like to go on a zip lining adventure when you are in or near Santa Cruz, then one of the tours on this list may be just the right one for you. For an adrenaline rush like no others, you don't want to be afraid of heights to take on these adventures! See the redwood trees from the treetops as well as from below for an experience like no other.