A First-Timer's Guide to the Santa Cruz Boardwalk
The Santa Cruz Boardwalk is a fantastic place to visit. Whether you plan to include the destination in an upcoming road trip along the California coast or you're in town simply to see a national historic landmark, you'll have a lot of fun visiting the Boardwalk.
Getting here from San Francisco takes just over an hour, making it an easy day trip to Santa Cruz County. As one of the most popular places to visit on the west coast, it'll surely be worth the drive!
You'll discover a wide range of unique activities, sightseeing, and dining options all within the Boardwalk. It's the ideal place to spend with the family or take a day's break between other attractions.
From kiddie rides to adult entertainment, there's plenty to see and do at the Santa Cruz Boardwalk. Let's dive into our favorite things on the Boardwalk and in the nearby area.
The Boardwalk Amusement Park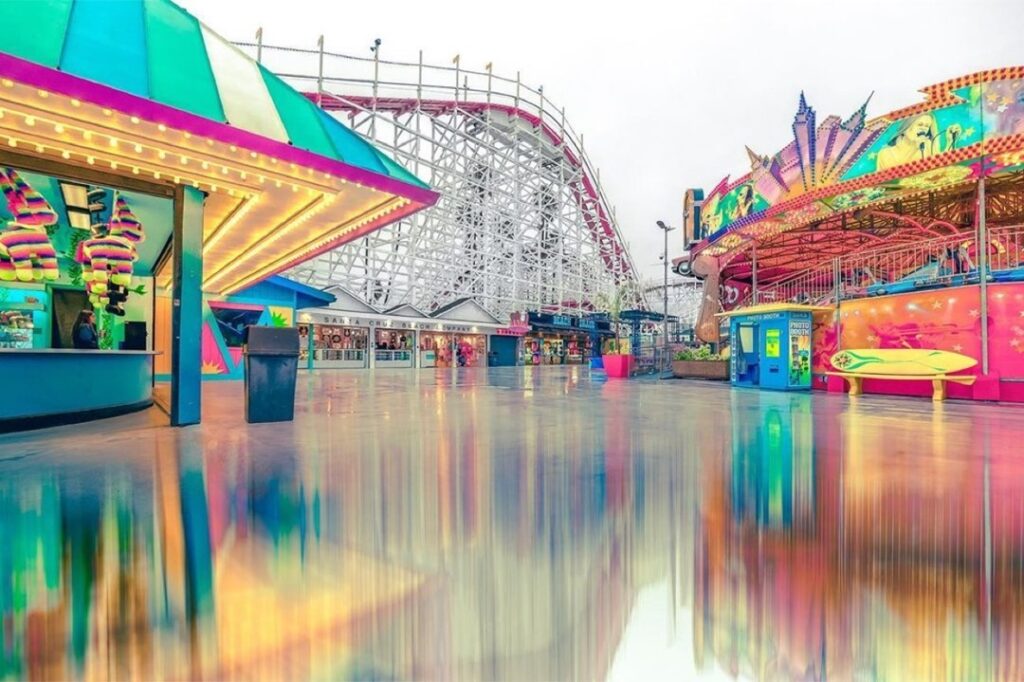 Are you ready to enjoy a day at the Boardwalk with the family? The theme park offers great thrills with spectacular views of the beach and coastline. Family-friendly thrill rides, a wave rider, and boardwalk racers are among the most popular activities to enjoy, weather permitting.
The Boardwalk itself is free to enter. You can walk around, watch the rides, and get great views of Monterey Bay. If you'd like to take part in the fun, you can purchase a rides wristband.
The park features a few family rides, including a wooden roller coaster, the Giant Dipper Roller Coaster, Looff Carousel, Neptune's Kingdom, the Sky Glider, and the CliffHanger, among other rides providing a thrill for kids and adults alike.
Boardwalk Games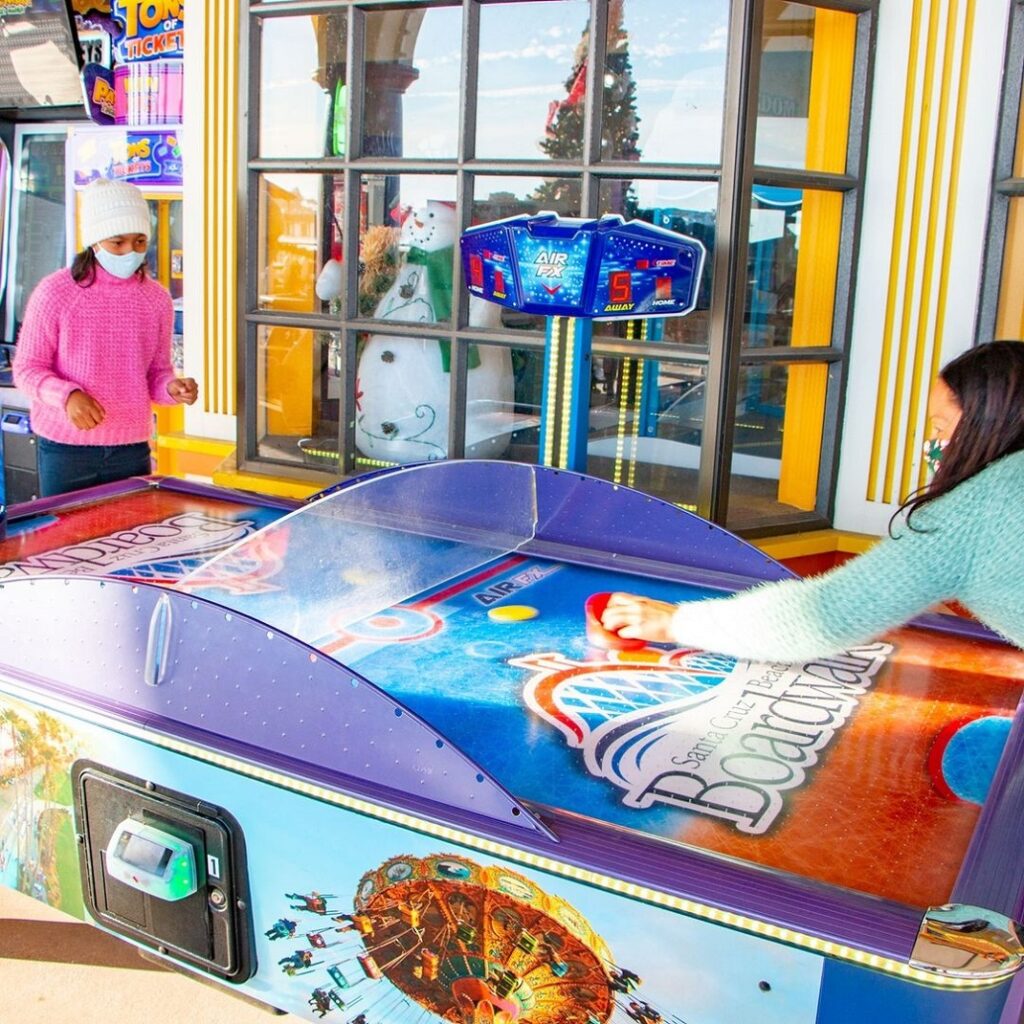 The Boardwalk games are a fun way to test your skills to win a few prizes. You'll find traditionally popular games such as dime toss and bushel baskets to local favorites such as break-a-plate and bazooka. It's a great way to enjoy the day with the kids!
For games that last a little bit longer than a few minutes, you can also go bowling or play laser tag on the Boardwalk. These are perfect rainy day activities or for those that need a little break from the sun.
Indoor Attractions Along the Boardwalk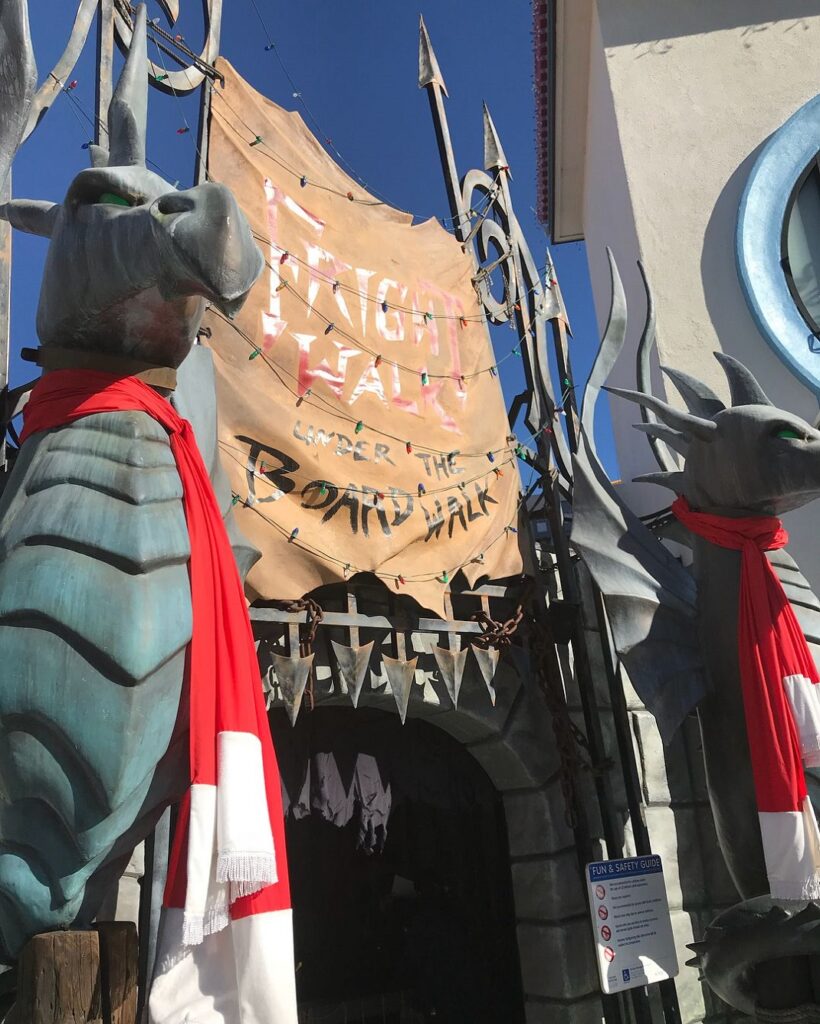 If you're looking for some fun, interactive activities, you'll find some challenging and team-building games such as Laser Maze, Laser Tag, Boardwalk Bowl, and more. If you enjoy something with a spooky theme, you may want to visit the Fright Walk.
Garden. You'll find everything you need to enjoy the beach. For more shops, we recommend you head into downtown Santa Cruz.
From Monday to Friday, the Boardwalk provides evening fire pits for couples or groups of up to eight. It's the ideal way to unwind after a busy day. Larger groups of up to 15 people, with snacks and beverages, are also available for special occasions.
Watch a Movie on the Beach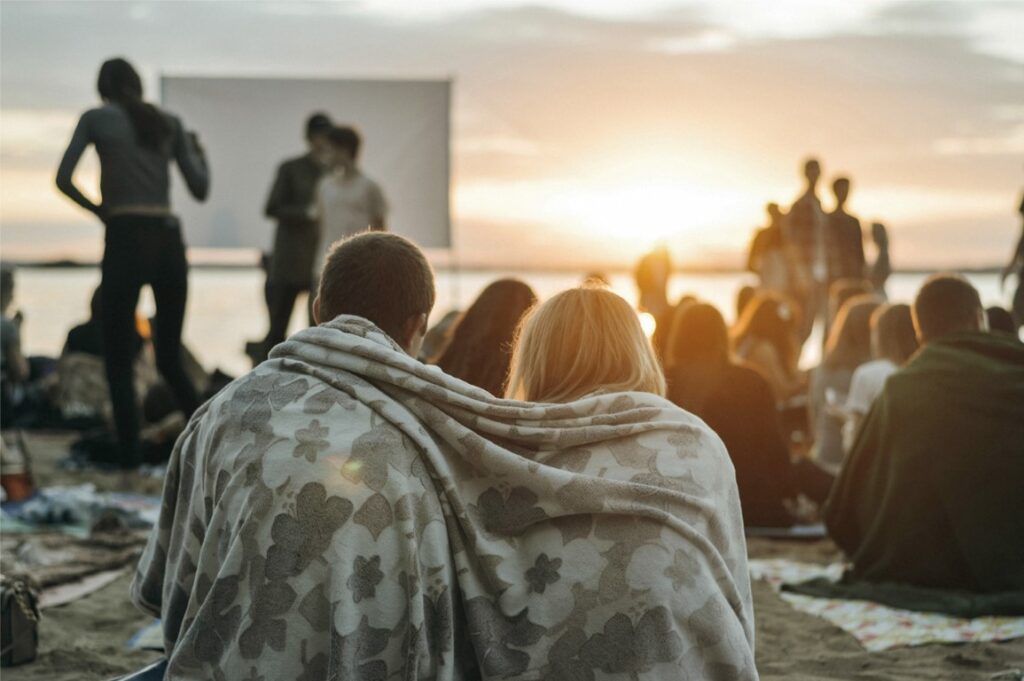 If you're visiting us in the summer, be sure to make time for a beach movie night. Every Friday throughout the summer months, the Boardwalk hosts a family movie night that you and your kiddos will enjoy.
You can visit the Boardwalk's website for a full list of the movies they'll play each week. Keep in mind the seating is first come, first serve so if you're picky about where to sit come in advance of the 9pm showing time. All you need to do is bring a blanket and some snacks or drinks and the Boardwalk will take care of the rest. They'll also sell refreshments, too.
Take a Trip to the Vineyards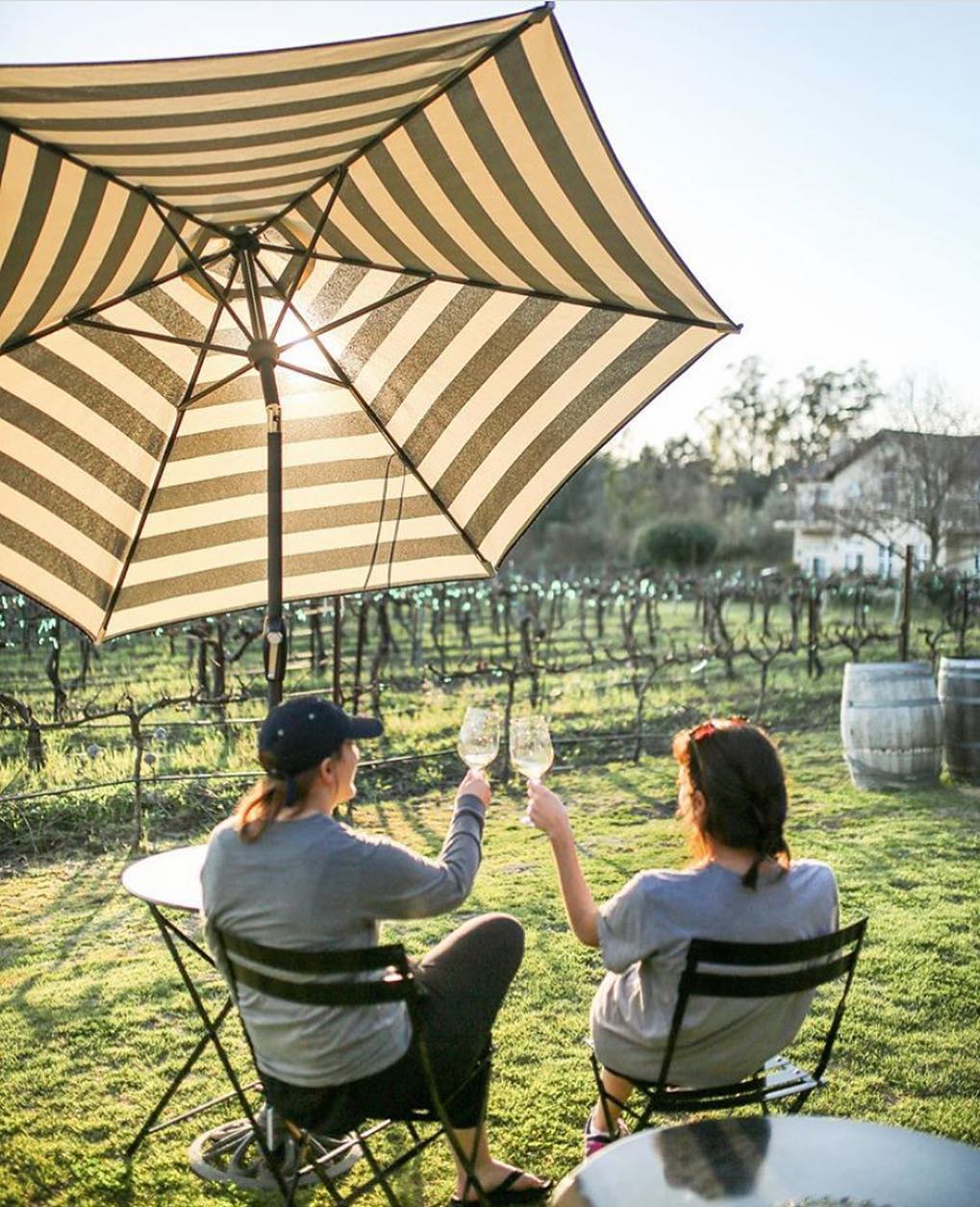 The Nicholson Vineyards Winery is a short trip from the Boardwalk, located in Aptos, and offers excellent hand-crafted wines you can savor while you take in the beautiful landscape of the Santa Cruz Mountains. The winery provides a beautiful picnic space with large oak trees and natural scenery to enjoy.
Nicholson Vineyards features small batch production in Pinot Noir and Chardonnay and other wines made locally from the central coast of California.
Enjoying Your Trip to Santa Cruz's Boardwalk Beach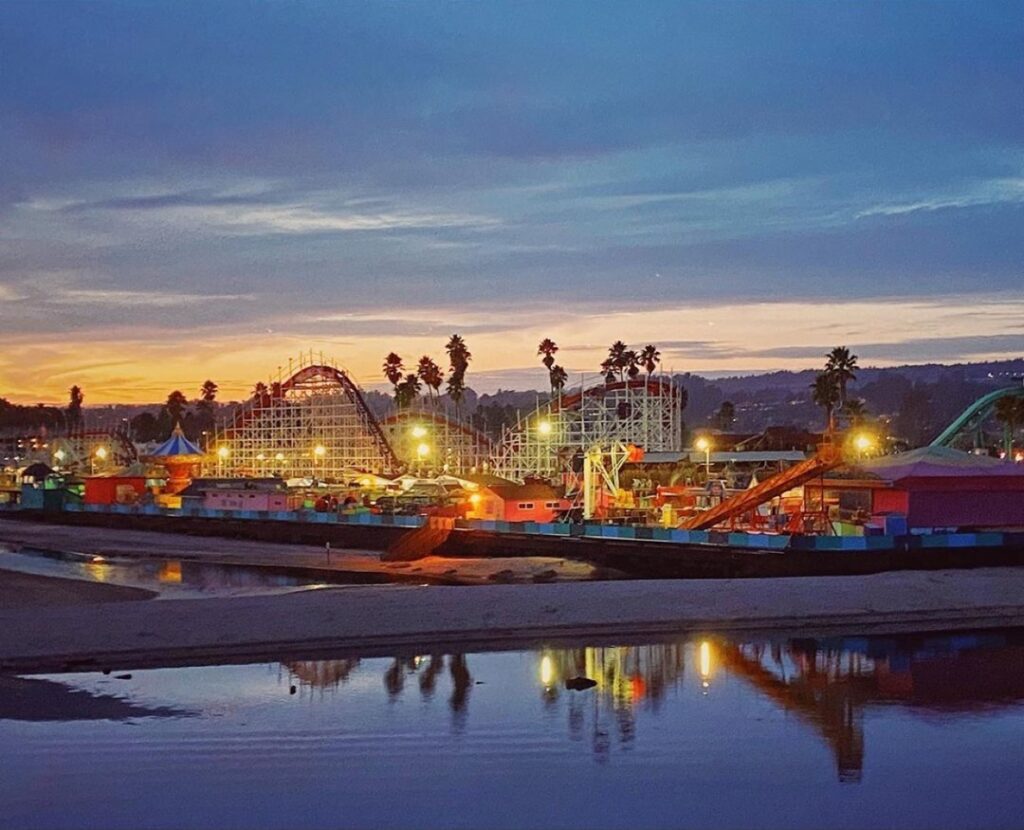 There's a lot to explore and enjoy during your brief or extended stay at the Santa Cruz Boardwalk. You'll find everything you need for your upcoming visit. Your stay is easy to customize, based on what you prefer to enjoy in and around the Boardwalk.
From keeping it simple with relaxing walks on the beach and sipping drinks to maximizing your experience in Santa Cruz with the best outdoor adventures and delicious cuisine, Santa Cruz has it all.