The Best Breakfast Spots in Santa Cruz, CA
Because Santa Cruz is a beachside city, most people would assume that it's an excellent place for high-quality seafood restaurants (and they'd be right). However, Santa Cruz is a culinary hotspot for more than just fish and shrimp dishes – it's also a haven for the best breakfast locales.
So, if you're into waking up early and scarfing down some French toast, eggs Benedict, or waffles, you've come to the right city. Let's dive into the top Santa Cruz breakfast restaurants.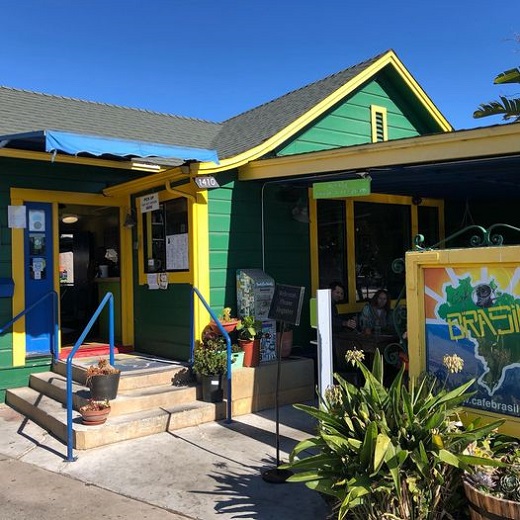 1410 Mission St, Santa Cruz, CA 95060
Kicking things off is an exotic location that works well for breakfast, brunch, or lunch. Cafe Brasil has been in California for over 25 years, helping residents and tourists wake up in the best way possible.
Because this is a Brazilian restaurant, you're sure to tickle your tastebuds with delicious offerings like a Brazilian omelet (complete with chicken and mozzarella cheese), beef a cavalo (two eggs over a sizzling steak), or a crab meat frittata.
If you're in the mood for something traditional, the cafe still has you covered since you can get practically any combination of eggs, meat, potatoes, and vegetables. Be sure to come back for lunch, too, as the churrasco sandwich is fantastic.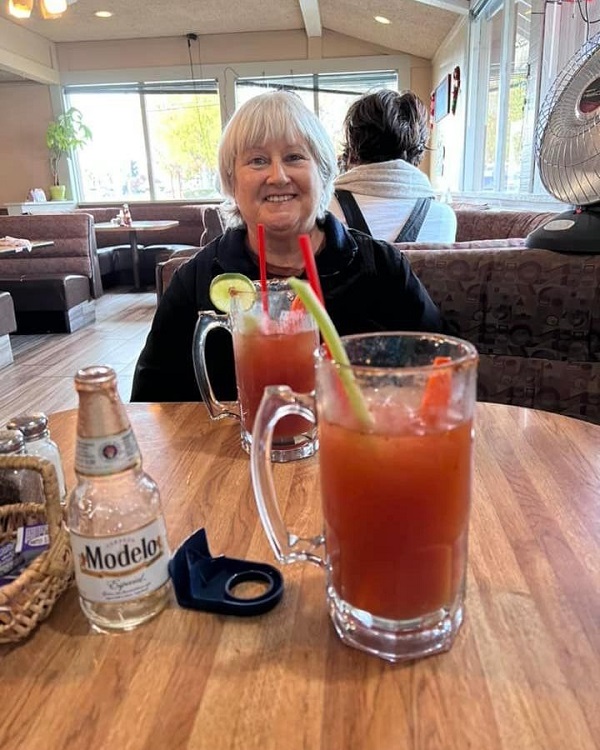 1900 41st Ave, Capitola, CA 95010
Although this diner is technically a bar & grill, it offers some killer breakfast foods. Also, as the name suggests, this restaurant is actually in Capitola, not Santa Cruz. However, since both cities blend together, it's not much of a difference.
Whether you haven't eaten in days or just want a quick bite, Capitola Diner has all the breakfast hits. For eggs, you can choose between nine unique omelets or get eggs mixed with hash browns and meats (i.e., sausage or ham).
If you're feeling more adventurous, you can try a griddle combo such as French toast, a Belgian waffle, banana pancakes, or a cinnamon roll. Those who want to be extra full can get one of three kinds of steak served with eggs of their choice. Finally, if you're visiting for brunch, be sure to sample one or two of the Diner's signature cocktails.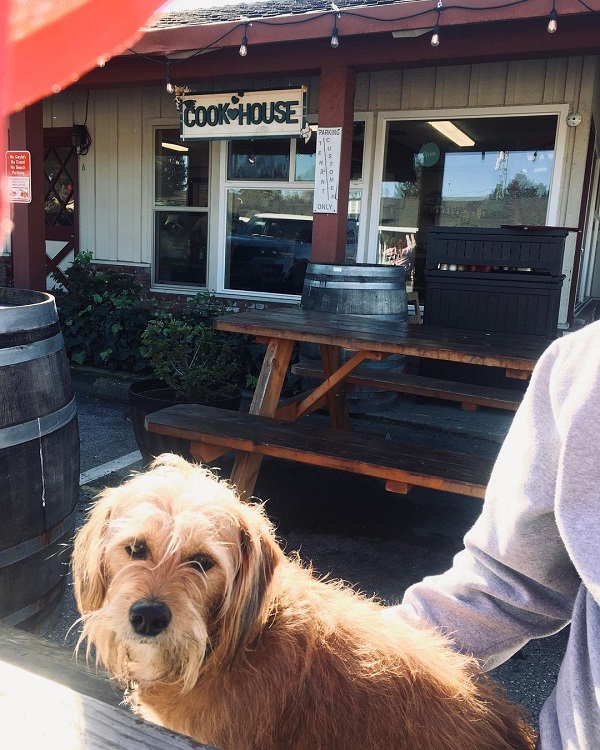 706 Capitola Ave, Capitola, CA 95010
If you're an omelet lover, you will have to stop by the Cook House during your stay in Santa Cruz. This breakfast eatery has tons of omelet choices, so it will be pretty hard to decide which one to feed your belly.
Since there are so many variations, we won't bore you with the details, but know that the Cook House offers diverse ingredients as linguica sausage, shrimp, avocado, mushroom, almonds, bacon, and their house-made Spanish sauce.
The restaurant also offers other traditional dishes if you're not into omelets (or scrambles, as they can convert any omelet into a scramble). You can get a chicken-fried steak, pancakes, waffles, and French toast.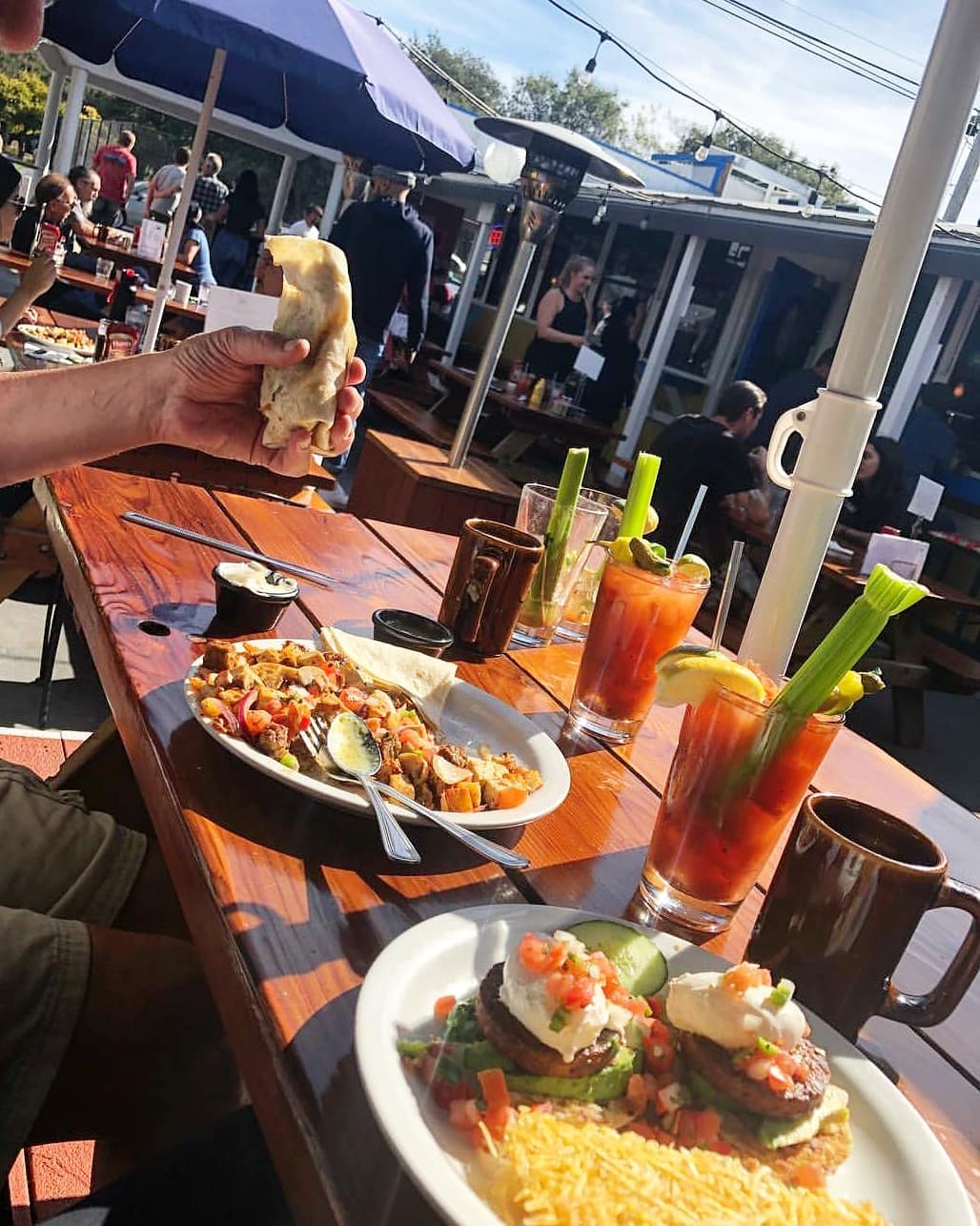 535 7th Ave, Santa Cruz, CA 95062
So far, we've mostly seen breakfast diners that specialize in standard morning fare. If you want to kick things up a notch, the Harbor Cafe offers some classier versions of the classic hits. Plus, the place is well-known for its killer seafood and tableside views, so you're getting an elegant culinary experience.
Some notable items from the menu include their breakfast burrito (stuffed with avocado, salsa, and hash browns), huevos rancheros, carnitas omelet, and a tofu scramble. If you have a sweet tooth, we highly recommend either the Nutella French toast or the churro-style Belgian waffle. Both dishes are enough to give your dentist a heart attack.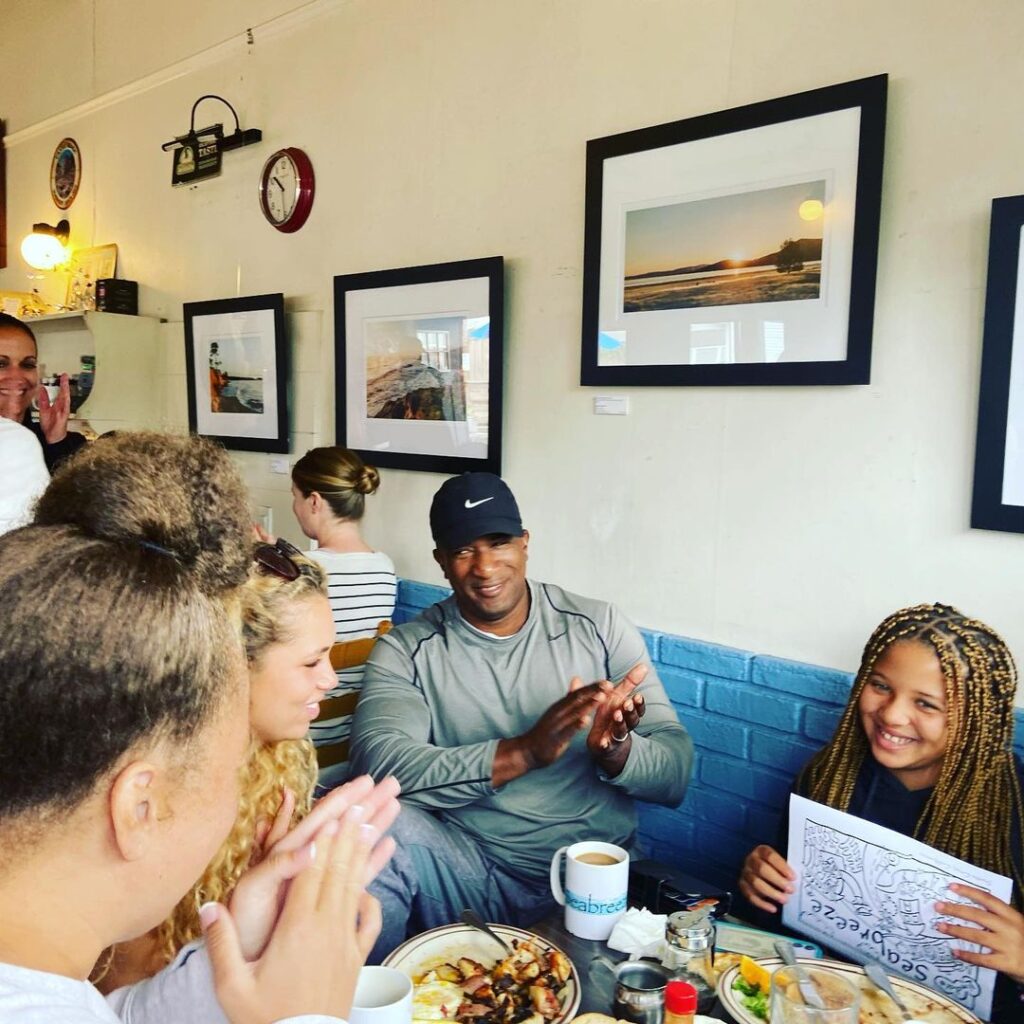 542 Seabright Ave, Santa Cruz, CA 95062
One of the best reasons to go out for breakfast is eating at a nice little restaurant that feels like a part of home. Linda's Seabreeze Cafe is one of those local spots that makes you want to come in every morning, even if it's just for a side of granola.
The menu here isn't extensive, but the chefs make everything with a dash of love. Better yet, if you're vegetarian, you can sample plenty of items, including the Florentine omelet, the Hearts Ahoy burrito, or the tofu curry. Even if you're not a vegetarian, these dishes rock and are worth waking up early for.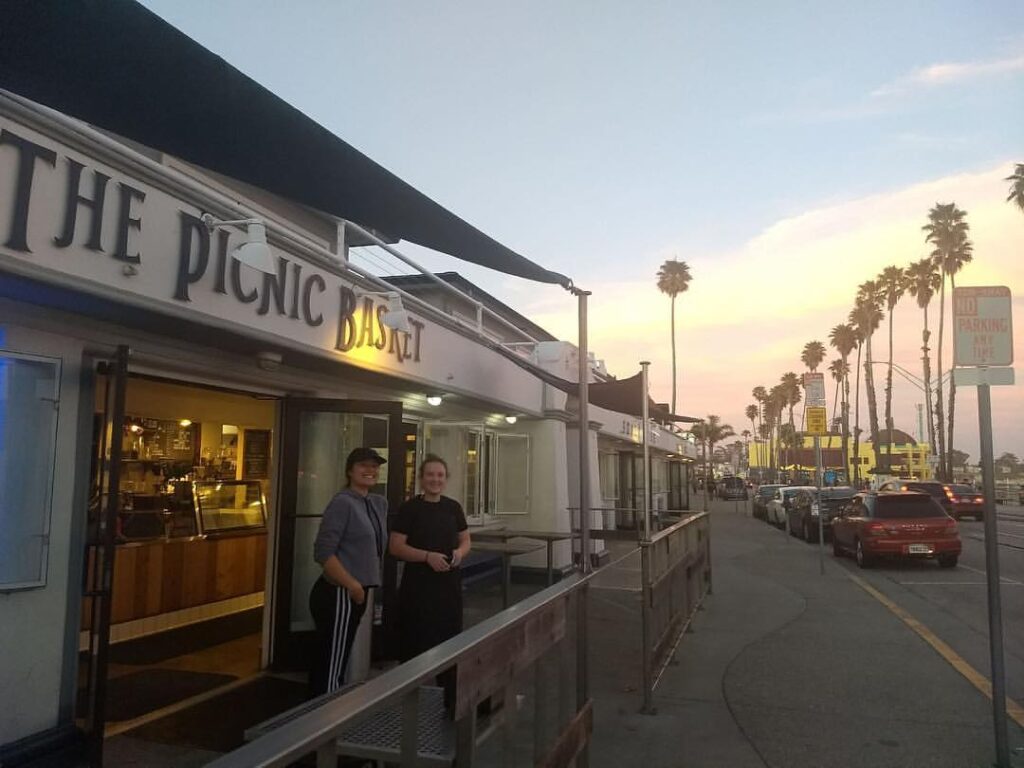 125 Beach St, Santa Cruz, CA 95060
Technically speaking, the Picnic Basket is more of a lunch restaurant, but the breakfast specials are pretty tasty as well. The menu is pretty lean, but that just means that everything is a winner. We highly recommend the breakfast burrito or the frittata panini. Otherwise, the place serves lighter fare like a homemade yogurt parfait, a scone, or a ham and cheese croissant.
Then, when you're ready for lunch, be sure to come back and try one of the Picnic Basket's signature sandwiches. Of course, you can't go wrong with the Reuben, but we also like their grilled cheese or ham and blue brie baguette. The place also serves ice cream for those hot Santa Cruz afternoons.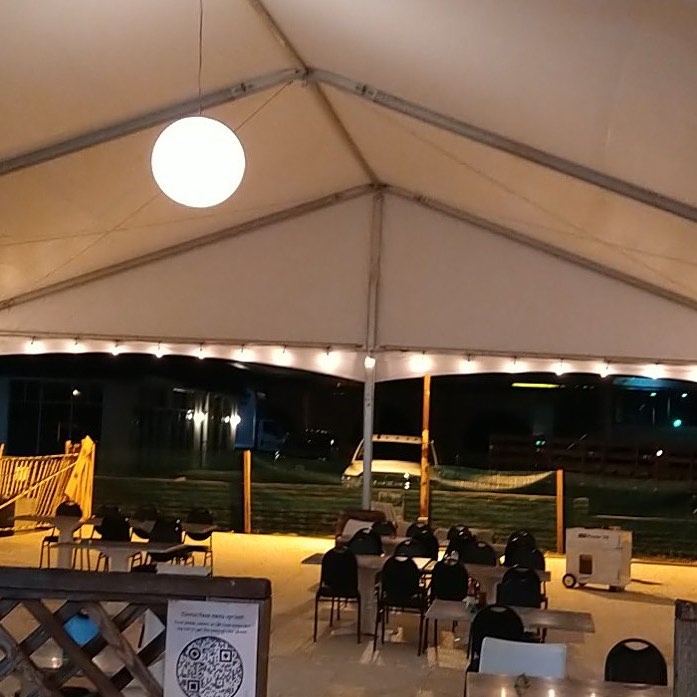 909 Ocean St, Santa Cruz, CA 95060
Since we featured the Capitola Diner, it's only fitting that we also recommend the Santa Cruz Diner. According to the owners, this place is where the East Coast meets Asian fusion, which is odd considering the restaurant is on the West Coast. Despite this culture clash, the dishes here are eclectic and delicious.
Some of our favorite breakfast options include the country scramble, the breakfast quesadilla, or the avocado eggs Benedict. You can also try some incredible omelets, such as the Monterrey (with avocado, Monterey jack cheese, and mushroom) or the Hawaiian omelet (ham, pineapple, and jack cheese). Finally, if you want something slightly different but still familiar, the potato pancakes are also pretty yummy.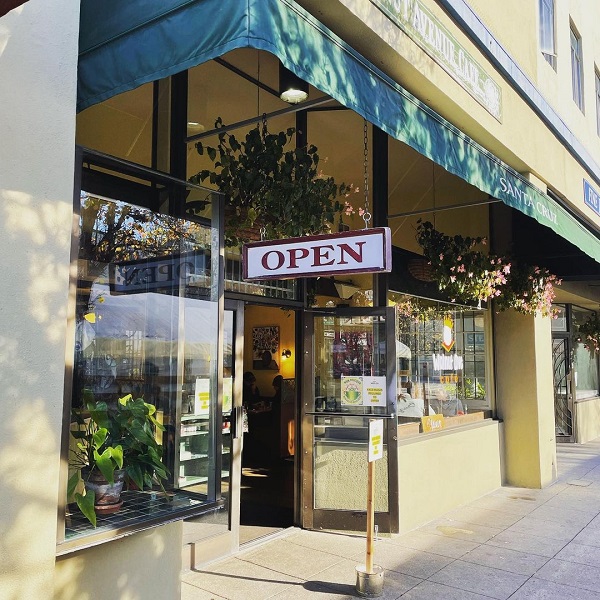 106 Walnut Ave, Santa Cruz, CA 95060
As you can see, there are quite a few cafes in Santa Cruz that specialize in breakfast dishes. According to the Walnut Ave Cafe, the egg is king (at least, based on its mascot). It's easy to see why the owners revere the incredible edible egg, considering that the restaurant offers a wide array of scrambles to suit any mood.
Another running theme of Santa Cruz breakfast spots is the addition of Mexican dishes. Here, you can sample chilaquiles (tortilla chips with eggs and sauce), huevos rancheros, and a chorizo and egg scramble. We also recommend coming for brunch if you're in town on the weekend.
21231 E Cliff Dr, Santa Cruz, CA 95062
As with other breakfast-friendly restaurants, the Windmill Cafe is only open for morning and afternoon meals. However, this place is more of a vibe than an eatery. Yes, you can buy breakfast foods, but it's not a diner, and the menu is pretty limited. Still, you come to the Windmill to catch up on the town gossip or to see some old friends – not to get stuffed to the gills.
This place focuses on locally-sourced ingredients and vegetarian-friendly options. Some highlights include tofu tacos, a tofurrito, and a tofu scramble. You can also get vegan bacon if you love the taste but want to avoid the calories. Once lunchtime arrives, the Windmill becomes an Asian restaurant with noodle dishes and stir fry.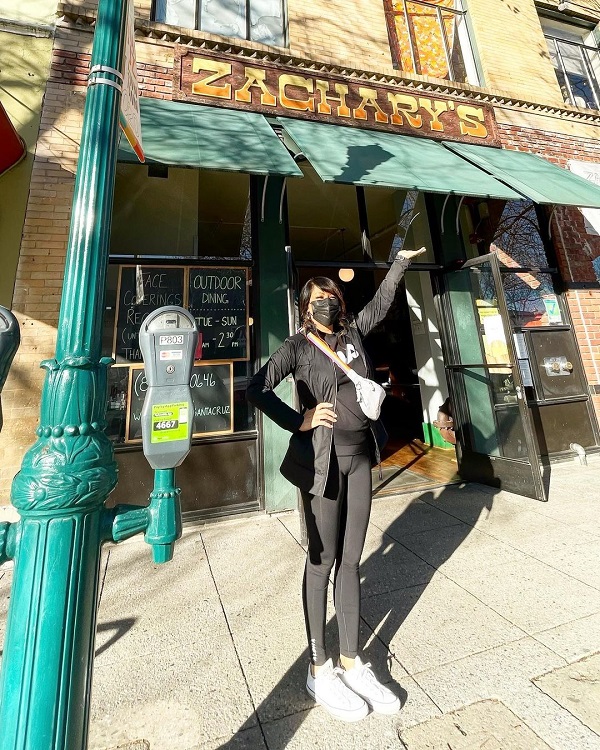 819 Pacific Ave, Santa Cruz, CA 95060
Brunch has become much more popular in recent years as younger generations love the idea of eating breakfast foods with friends in the late morning and early afternoon. Zachary's is an excellent brunch spot, but be prepared to come hungry, as the portions are generous.
Some highlights from the menu include the "Mike's Mess" (with eggs, bacon, mushrooms, and home fries mixed together), the corned beef hash and eggs, or the pesto scramble if you're feeling fancy. Zachary's also has an avocado frittata and tofu scrambles for those who prefer a healthy brunch menu.