A Traveler's Guide to Santa Cruz Whale Watching
Santa Cruz is the place to be for its surf scene, awesome oceanfront amusement park, and the Santa Cruz pier. The beach is amazing, and the shops are fun and unique. But just offshore, there's more to discover. With so many great things to do in Santa Cruz, you won't be surprised to find out there's one more big one- whale watching!
A trip to Santa Cruz isn't complete until you take a guided whale watching trip in Monterey Bay. The number and size of whales you'll find here can't be found anywhere else in the world. Incredible opportunities to see several species of sea life await!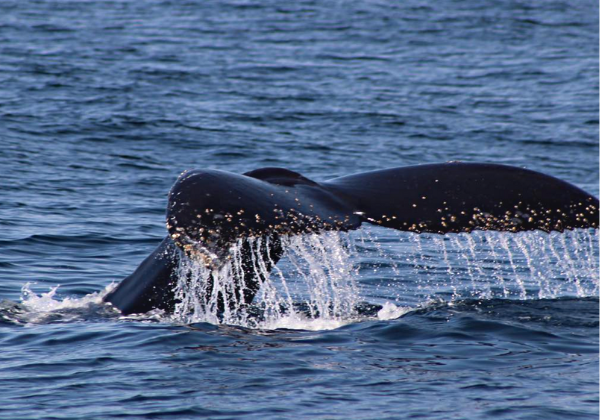 Photo Credit Via Instagram @santacruzwhalewatching
Whales migrate along the coast. It's possible to see Gray Whales, Humpback Whales, and Blue Whales as they move along California's Pacific coast at different times during the year.
Want to see some Risso's Dolphins, as well? They stay close year-round and can be seen swimming in the same waters you'll see seals and sea lions bobbing and playing in. Sea otters are around for all to take in their cuteness.
Dolphins live in the bay area, meaning there's always a chance to see them playing. Monterey Bay holds a vast array of marine life. When you go whale watching, check to see which type of whales are in the area.
Take a boat tour and see the different species of marine mammals and sea life swimming through the waters off Santa Cruz.
Timing is Everything
Whales migrate through the Santa Cruz area yearly and provide a fantastic show. Seeing giant Humpback Whales breaching the surface 100 yards from the boat is an incredible experience. If you're planning to see these magnificent creatures, as with the other whales, you'll need to time it right.
Humpback Whales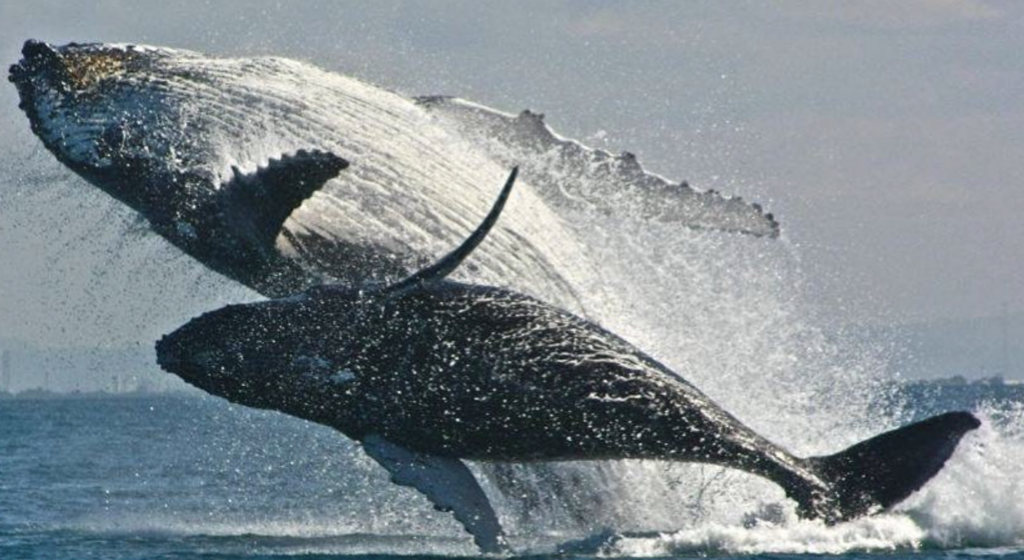 Photo Credit Via Instagram @santacruzwhalewatching
The local group of Humpback Whales consists of several hundred that migrate south to Mexico for the winter months and spend the summer (April through November) feeding offshore along the central California coast.
Plan your trip between May and October for the best viewing.
Gray Whales
Gray Whales are the most abundant in the area. They come through the area twice a year. Approximately 20,000 swim through the waters just off the Santa Cruz coastline. December through February sees them heading south to Baja.
The best viewing is mid-January. The return trip runs from mid-February through April. Mid-March is the peak for northbound whales.
Blue Whales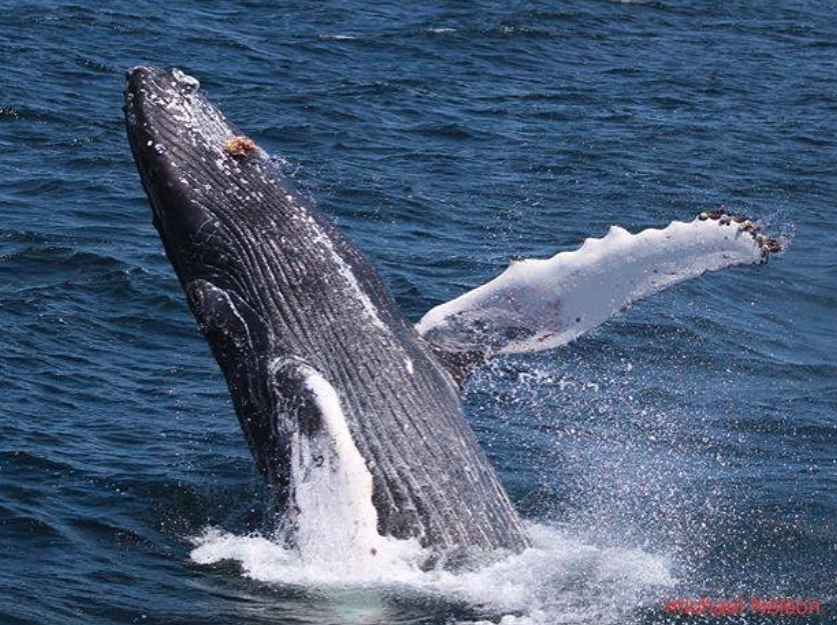 Photo Credit Via Instagram @santacruzwhalewatching
The biggest animal on Earth swims into the bay area to feed on krill in the summertime. Blue Whales are massive and can be seen from several miles away as they swim through the bay. That\'s one aspect only available whale watching Santa Cruz style.
These enormous animals are around throughout the summer, though numbers vary from year to year. The global number of Blue Whales is estimated at around 10,000. There are fewer opportunities to see them in their natural habitat than in the past, so it's worth the extra effort.
The best viewing time is in the warm summer months.
Killer Whales
Orcas come down the coastline to follow the migrating Gray Whales as they return to the Bering Sea to raise their calves. Killer Whales can be spotted from March through June, though peak time is around April.
If you're squeamish about natural predation, check with the cruise or charter before you leave to see if Killer Whales are around. It can be intense to see a pod of Killer Whales chasing down a Gray Whale calf.
The best time to see Killer Whales in Santa Cruz is March though June.
The Best Ways to Whale Watch
There are several ways to see the incredible marine life around Santa Cruz and Monterey Bay. The Monterey Bay National Marine Sanctuary offers incredible chances for whales, sea birds, dolphins, and sea otter sightings.
Shore Viewing Opportunities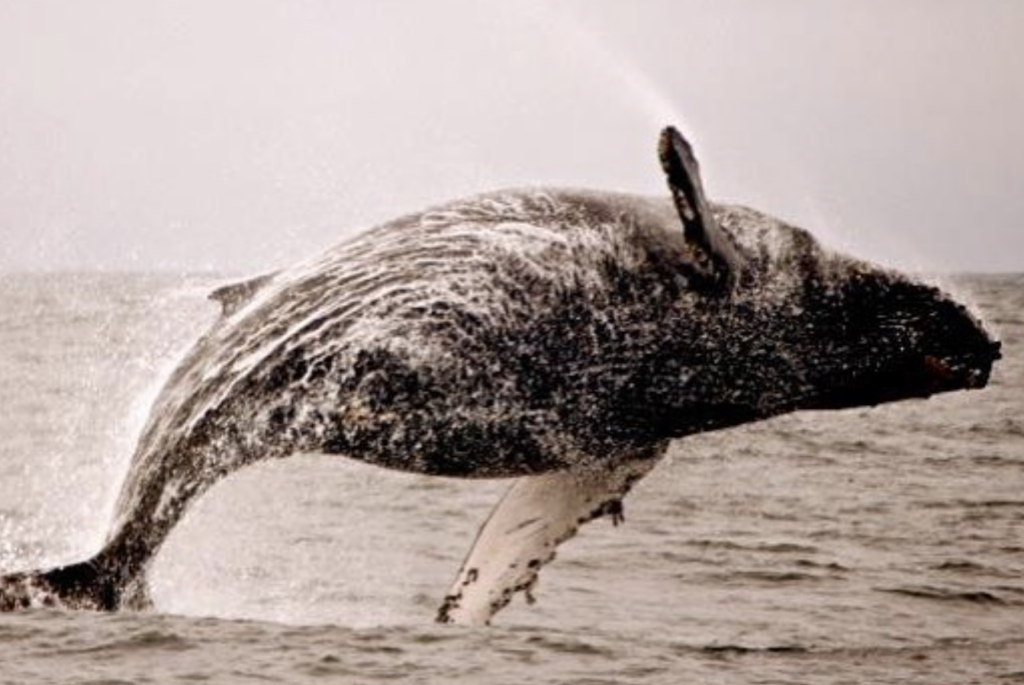 Photo Credit Via Instagram @santacruzwhalewatching
The Monterey coastline offers good spots to view whales, from Santa Cruz in the north circling to Moss Landing, then finally the town of Monterey.
Each area is great, though for the best opportunities, look further south at Point Lobos State Reserve and between Nepenthe Restaurant and Big Sur. The cliffs along the highway are fantastic
Check out the Overlook Trail in Julia Pfeiffer Burns State Park. The end of the trail offers a chance for excellent views.
Sea Tours
Whale watching cruises, charters, sailing excursions, and even guided kayak tours are available. Determine what experience you'd like, then key in on the whale watching tours for you.
There are several charters and cruises that offer experienced guided whale watching trips. Santa Cruz, Moss Landing, and Monterey have professional tours available.
Santa Cruz Tours
Start your trip at the Santa Cruz Harbor, where several private charter companies provide whale watching Santa Cruz cruises. The most common sightings are Gray Whales and Humpback Whales. A wide variety of different species of marine mammals will entertain and delight.
Cruises are available year-round, depending on the whale species. Santa Cruz Whale Watching by Stagnaro Charters is considered the best whale watching tour around by several publications.
They're located at 1718 Brommer, Santa Cruz, CA 95062.
Moss Landing Tours
Moss Landing offers several tour options. One that stands out year after year is Sanctuary Cruises. Their fleet has sea-level viewing decks to get you as close as possible to marine life. Large tours and private charters are available.
The naturalists aboard have backgrounds in Marine Education, Marine Biologists and Research, and Marine Science. They are prepared to answer any and all questions.
Find them at 7881 Sandholdt Road, Moss Landing, CA 95039.
Monterey Tours
Monterey Whale Watching gives you the opportunity for extended 5.5 and 6-hour trips to view Killer Whales. These Killer Whale Cruises dedicate more time searching the Monterey Bay to focus primarily on Killer Whales.
Bird watchers will love this cruise because of the number of pelagic birds you'll experience. Standard whale watching tours are readily available as well.
Monterey Whale Watching is located at 96 Fisherman's Wharf #1, Monterey, CA 93940.
The Whales Await
It's time to head to the Santa Cruz coast and spend time on the water with these magnificent creatures. You'll be building lifelong memories with your family and friends while helping preserve this incredible habitat.