Top‌ ‌14 ‌Aptos,‌ ‌CA‌ ‌Restaurants‌ ‌
Nestled south of the San Francisco bay area, Aptos is a small, quiet town in California. However, while Aptos' size may be quaint, its dining options are just as eclectic and delicious as other, larger cities. Here you can whet your appetite with a wide variety of dishes, from Indian to Mexican to barbecue to fine dining.
Even better, we've found 11 Aptos restaurants to help you on your culinary travels. Bon appetit!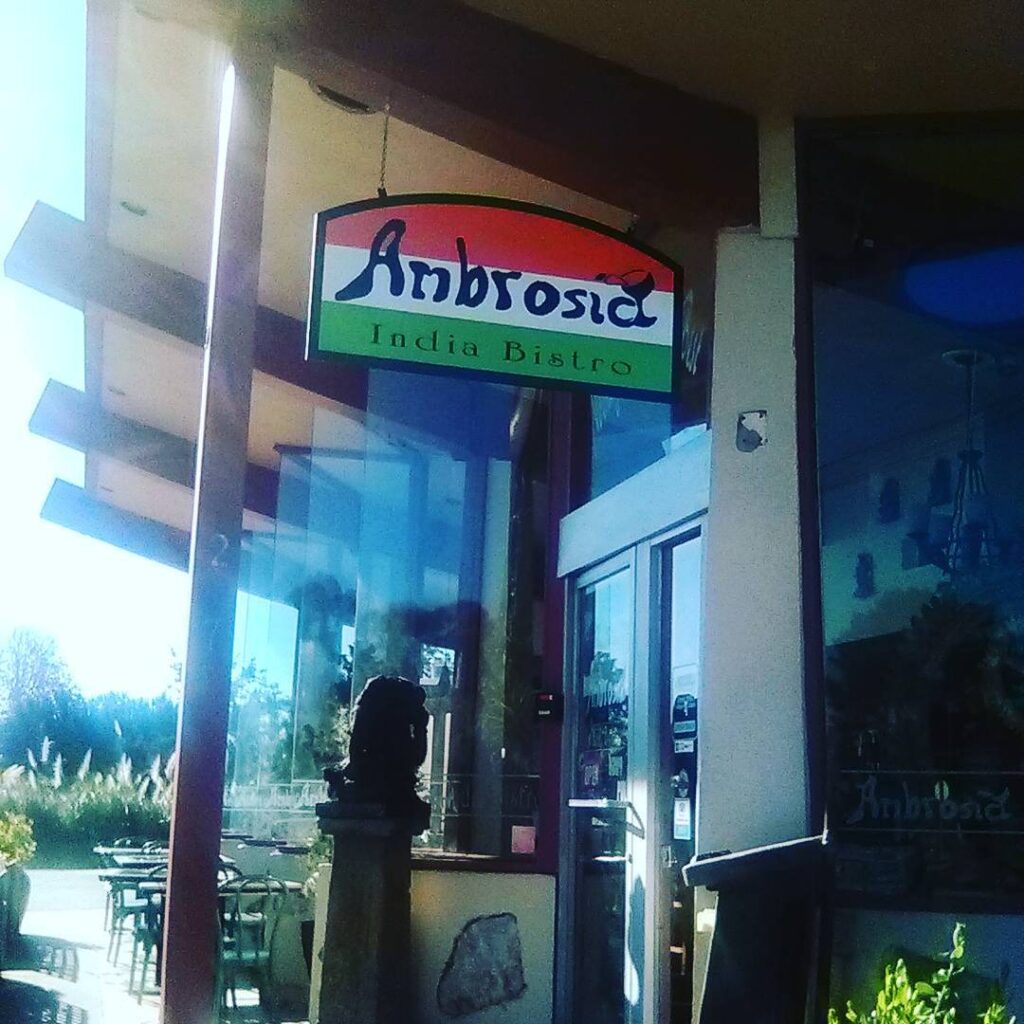 207 Sea Ridge Rd, Aptos, CA 95003
Although Aptos doesn\'t have a sizable Indian population, many of the residents appreciate the cuisine. Ambrosia is the best place to get Indian dishes like lamb curry, tandoori chicken, and vegetable paneer. In fact, Ambrosia was awarded the \"Best Indian Restaurant\" award by Santa Cruz Weekly. This spot is excellent for lunch or dinner, and we highly recommend coming for a pre-fixed menu if you want to expand your palate.
Ambrosia, like all Indian restaurants, is also perfect for vegetarian and vegan dishes. Even if you\'re still a full-blooded carnivore, these options are so tasty that you won\'t even care that there\'s no meat inside. The restaurant offers vegan versions of most of the dishes you can find on the menu, making it a hotspot for non-meat eaters.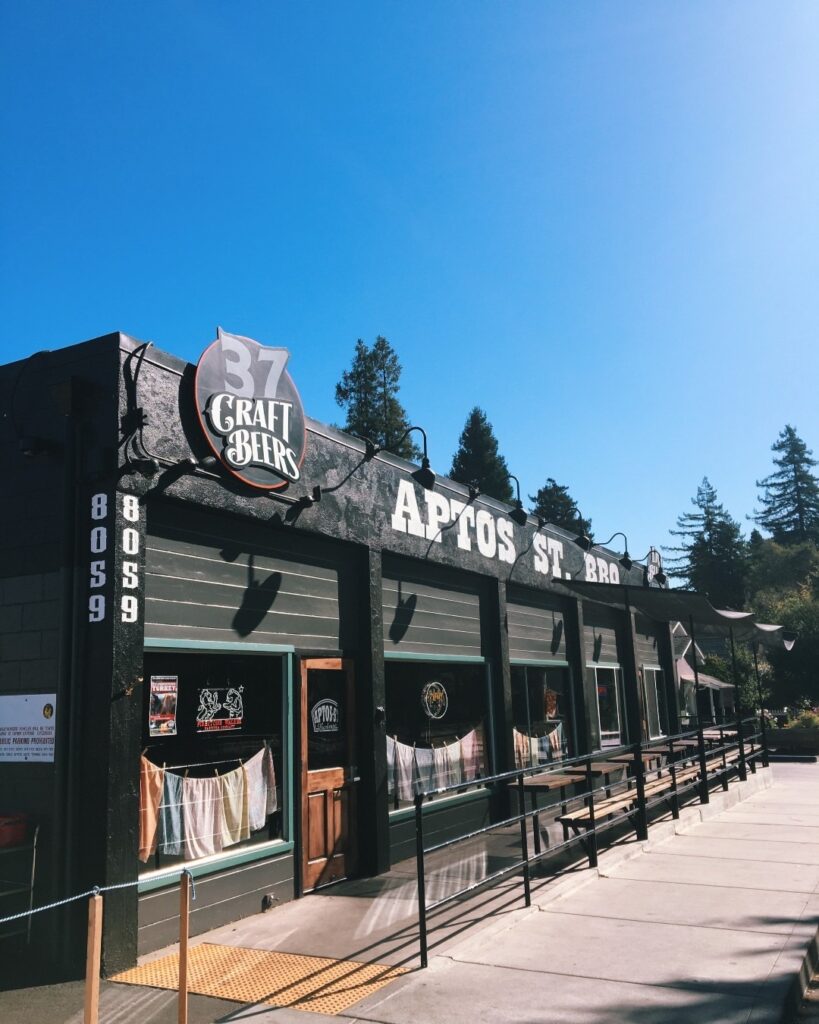 8059 Aptos St, Aptos, CA 95003
While Ambrosia works well for meatless dishes, Aptos St. BBQ is perfect for those at the opposite end of the spectrum. Aptos has a couple of high-quality barbecue restaurants, but this one is notable for its music and concerts. There's nothing that goes better with some baby back ribs like a live band on stage. So, don't order takeout here if you can avoid it.
Aptos St. BBQ is so popular that the place regularly sells out of its most popular dishes. So, if you find yourself in the area, you have to plan accordingly. And what are those dishes exactly? They have breakfast tacos, barbecue sandwiches (pulled pork and brisket are our favorites), and St. Louis style ribs.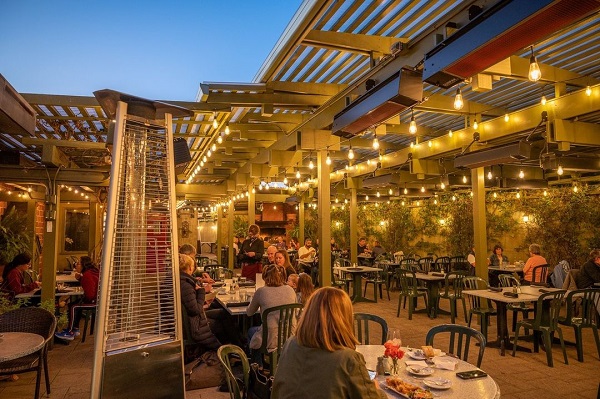 787 Rio Del Mar Blvd. Aptos, CA 95003
Locally regarded as one of the best restaurants in Santa Cruz County, Bittersweet Bistro has been around for over 25 years. Serving American style food with Mediterranean influence, their menu is unique and delicious. Not only will you enjoy great entrees but they also serve award-winning desserts, so be sure to save some space after your meal!
Another perk of this restaurant is their generous happy hour. From 3-6 pm on Wednesday to Friday, they offer discounts on selected drinks and menu items. This offer is valid for indoor dining, sitting on their outdoor patio, and even on to-go orders.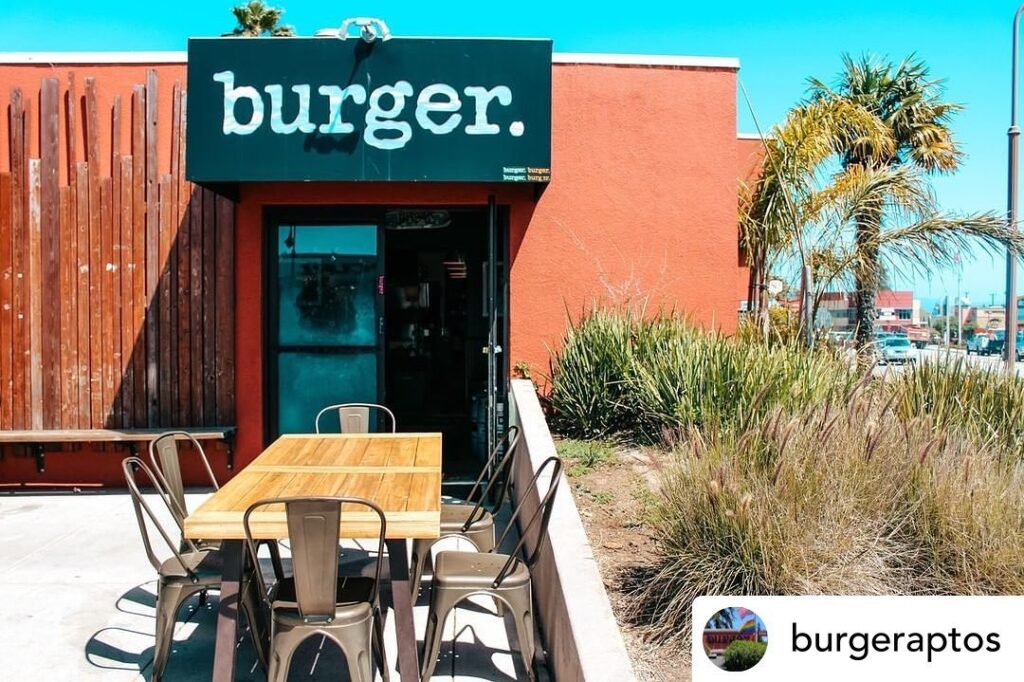 7941 Soquel Dr, Aptos, CA 95003
No, that name is not a typo. This restaurant is called Burger Period because it\'s that serious about making world-class hamburgers. Most of the offerings are named after pop culture icons, such as:
Marilyn Monroe – Artichoke hearts, Swiss cheese, and mayo
The Dude – Guacamole, bacon, and cheddar cheese
Chuck Norris – Jalapenos, jalapeno mayo, jack cheese
Bluto Brutus – Three patties and a fried egg on top
In addition to burgers, this place also offers sliders (so you can sample different varieties), salads, gourmet hot dogs, and milkshakes—everything the body needs.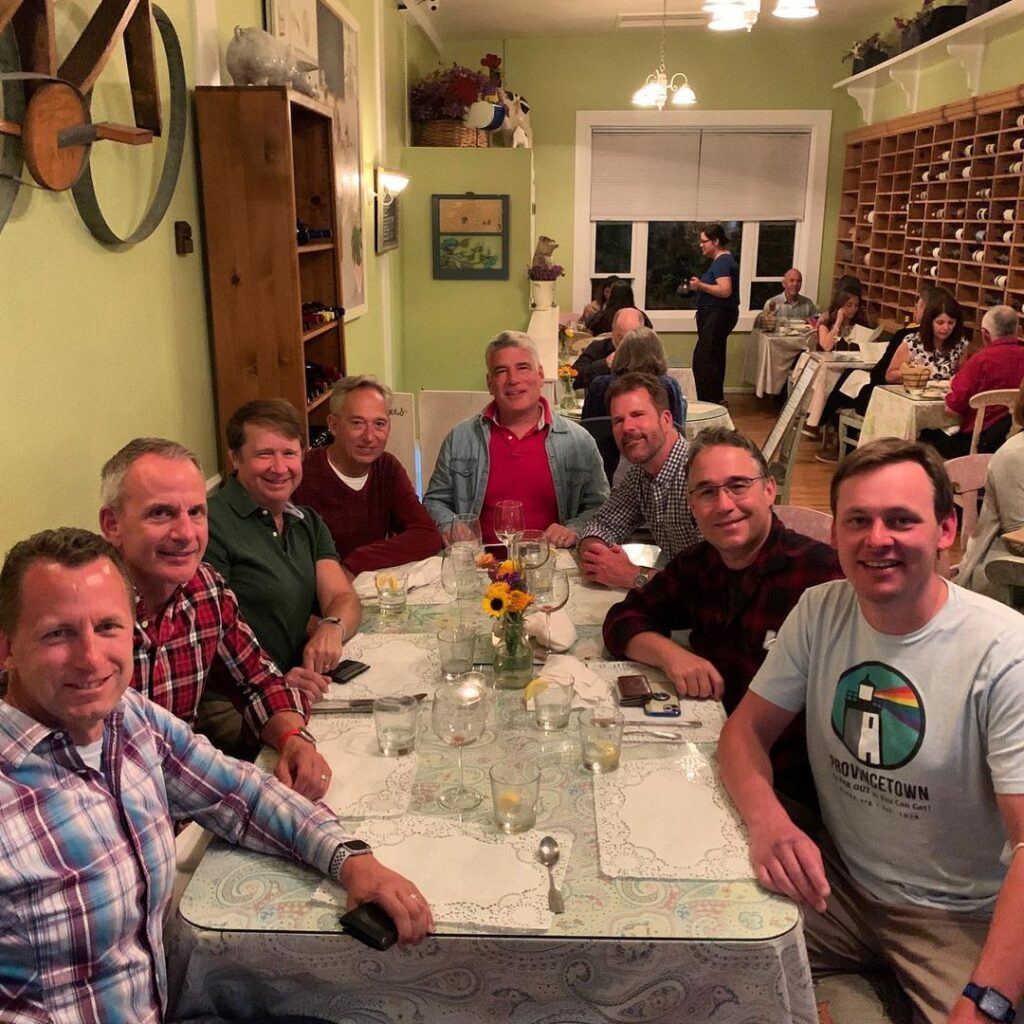 8042 Soquel Dr, Aptos, CA 95003
When it comes to fine dining, French cuisine is often shorthand for \"fancy.\" Cafe Sparrow tries to upend that tradition by providing homestyle eats from the French countryside. The result is a high-class menu with a laid-back atmosphere. Cafe Sparrow is the place that is a casual lunch spot as well as a perfect location for a dinner date or anniversary celebration.
So, what\'s on the menu? Try seared scallops, chicken Palermo, fromage baguette (cheese bread), shrimp croissant, and an ahi tuna sandwich. And that\'s just the lunch selection. For dinner, you can sink your teeth into succulent crab cakes, a filet mignon, or a full rack of lamb. The cafe also has a fantastic wine bar to wash your meal down, along with gluten-free and veggie options. Ce magnifique!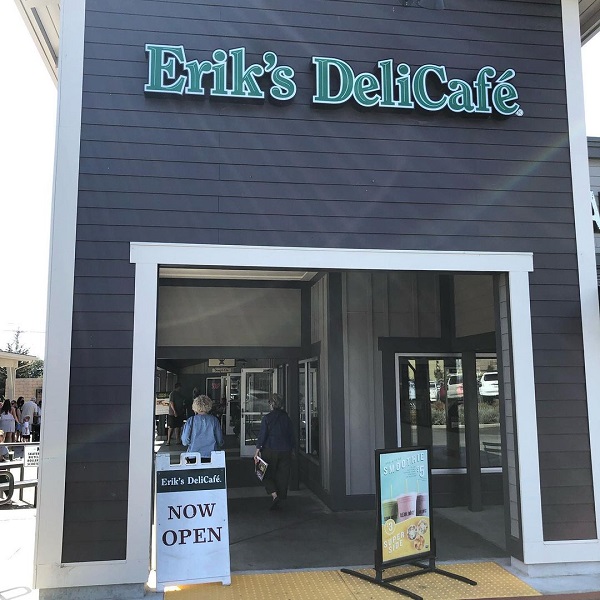 102 Rancho Del Mar, Aptos California 95003
For freshly made soups, salads, and sandwiches look no further than Erik's Delicafe. It's easy to think of this place as a high-end fast food restaurant. With things quickly made and others a grab-and-go situation, you can be in and out in no time.
It's easy to see that Erik's is a popular choice given how many restaurants they have near Aptos. With locations in Santa Cruz, Capitola, San Jose, and other nearby neighborhoods, it's obvious people here love Erik's. If you'd like something fresh, healthy, and quick, Erik's is the perfect choice.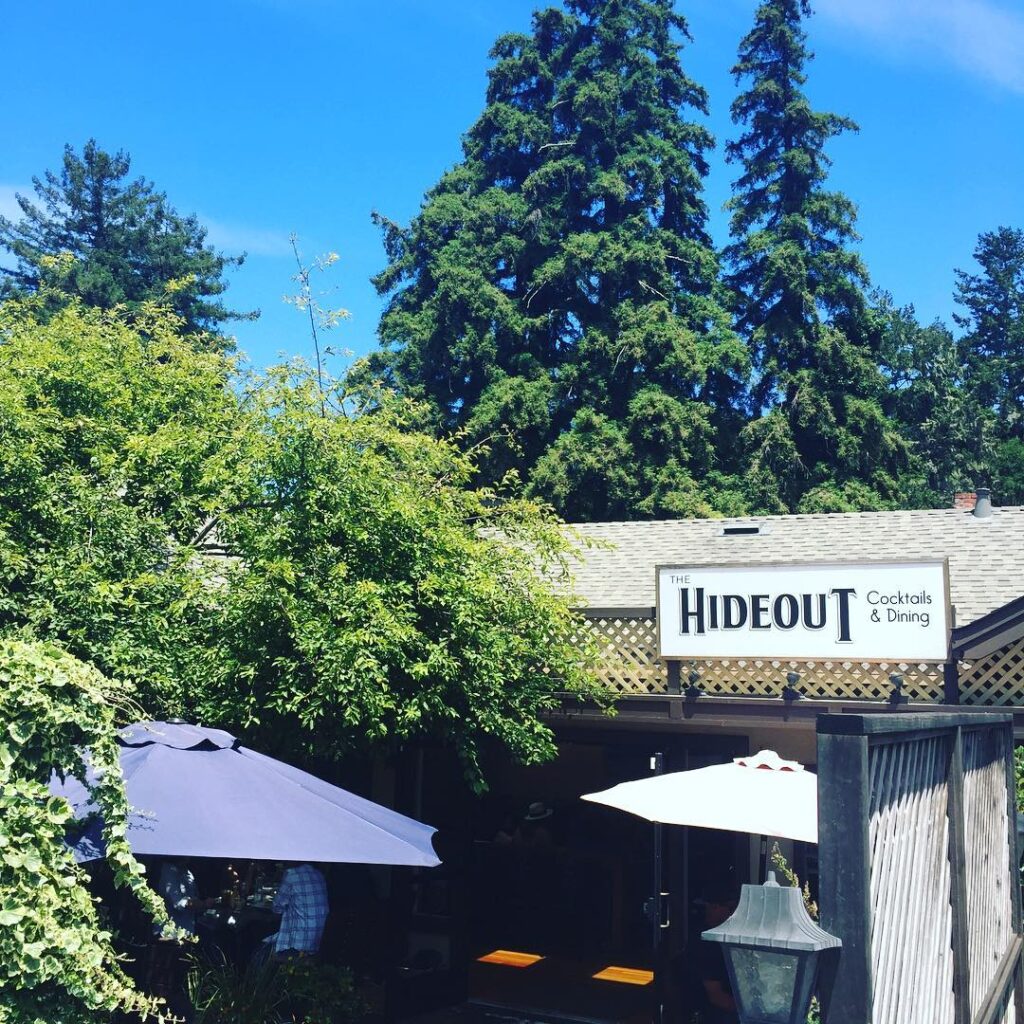 9051 Soquel Dr, Aptos, CA 95003
One thing you\'ll notice about Aptos restaurants is that there is no shortage of places to hang out, have a beer, and relax with friends. The Hideout is one of the best options, particularly as it\'s coming out of a two-year remodel. So, the place looks brand-new, even if the vibe is decidedly old-school. If you visit during the summer, the Hideout has excellent outdoor seating that\'s perfect for lunch or dinner.
The menu here is a bit eclectic, with down-home options alongside fine dining cuisine. Some highlights include wings, smoked gouda mac n\' cheese, truffle fries, a Cuban sandwich, merlot-braised short ribs, and seafood cioppino. Overall, the Hideout is an ideal location for any occasion, whether it\'s after-work cocktails or a night on the town. Be sure to check out the extensive cocktail list too.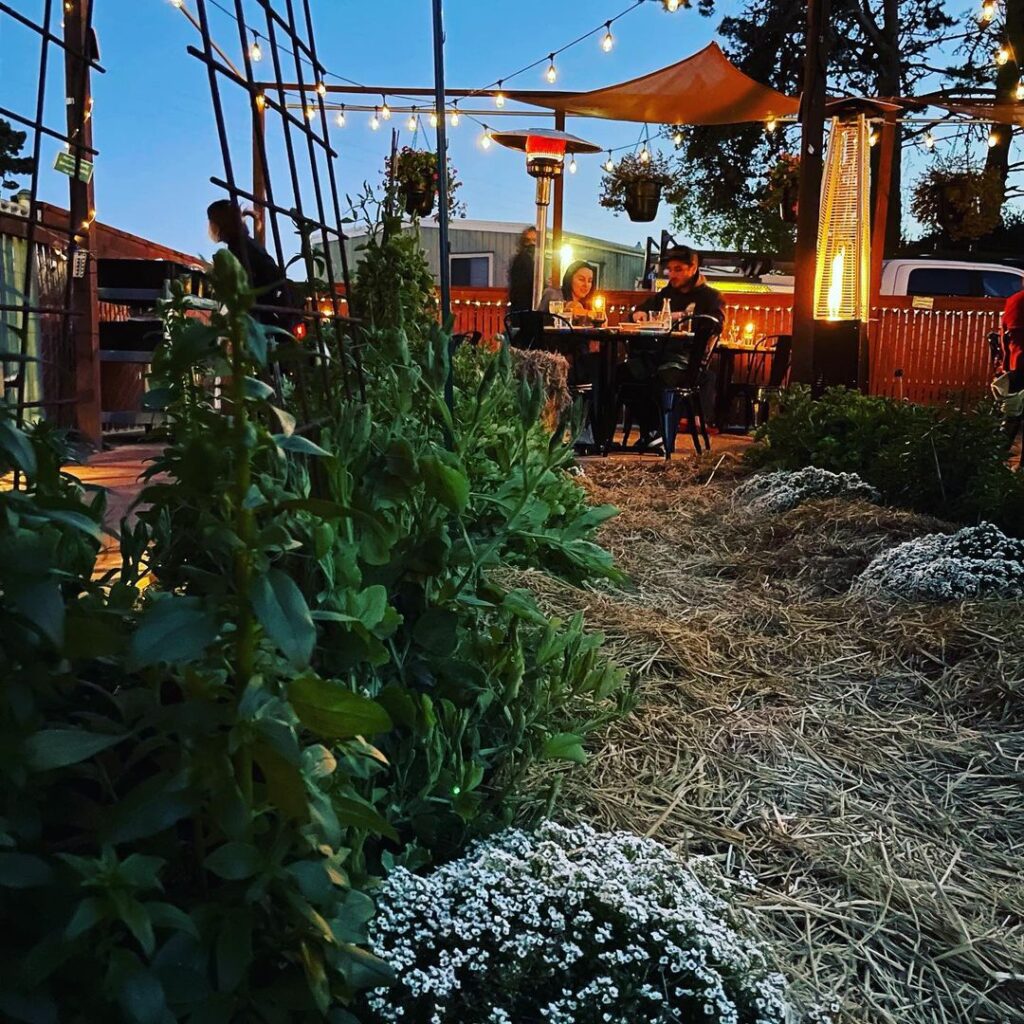 261 Center Ave, Aptos, CA 95003
Since most of the dining in Aptos is American or French, it\'s nice to have options when you get hungry. Manuel\'s restaurant is a classic mainstay of the city, with locals coming here for lunch, dinner, and weekend feasts. Manuel\'s has been in Aptos since 1965, so you know that the owners are doing something right with the food.
Speaking of the food, you can find all of your favorites here, including huevos rancheros, enchiladas, tostada,a burrito, and tacos. Every day has a unique reason to visit the restaurant. For example, you can get enchiladas Mexicanas on Mondays, while on Thursdays, you can indulge with crepas de Pollo. These dishes are only available after 5 pm, and you have to call ahead to book your culinary experience.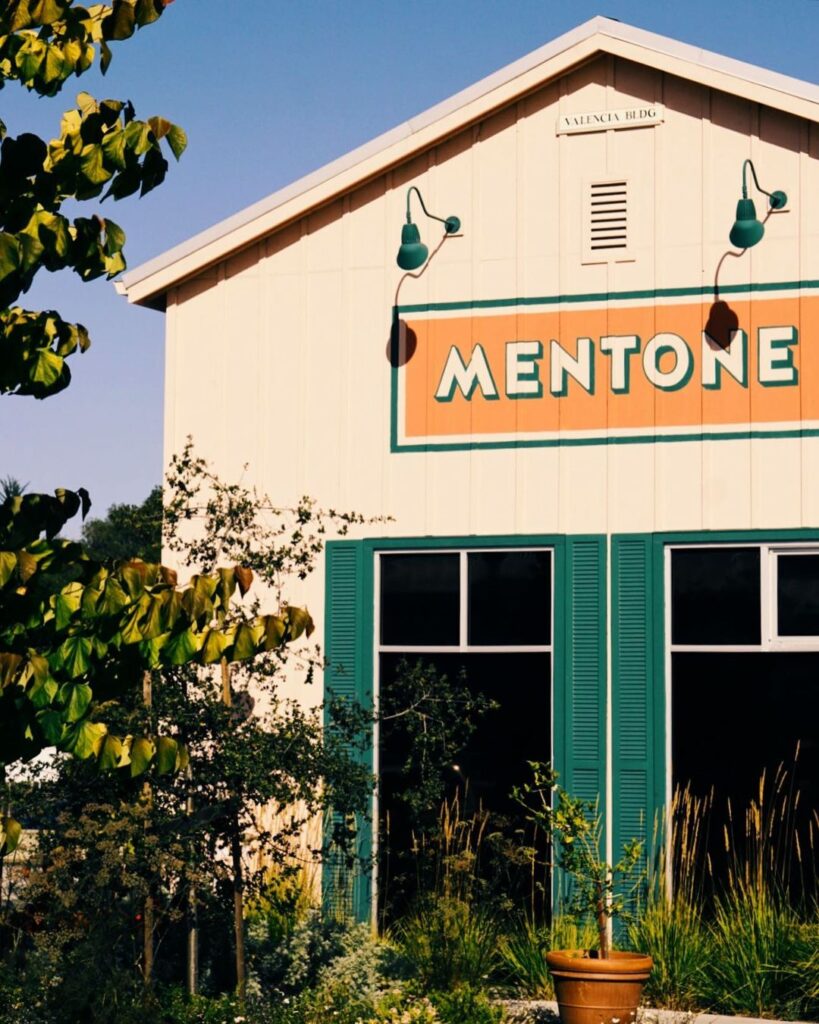 174 Aptos Vlg Wy, Aptos, CA 95003
Here we have a fine Italian establishment that will make you want to visit the Riviera. One thing we love about Mentone is that the menu changes seasonally so that you can taste all that Aptos (and other regions) have to offer. During the fall, you can find dishes like fried sardines, citrus-cured salmon, and sea urchin bucatini. During the summer, the menu gets brighter and fresher with tons of delicious fruits and vegetables.
Overall, if you\'re looking for giant plates of pasta, you might want to go to Buca di Beppo. However, if you want fresh, from-scratch dishes that highlight a wide variety of ingredients, Mentone is the place to be.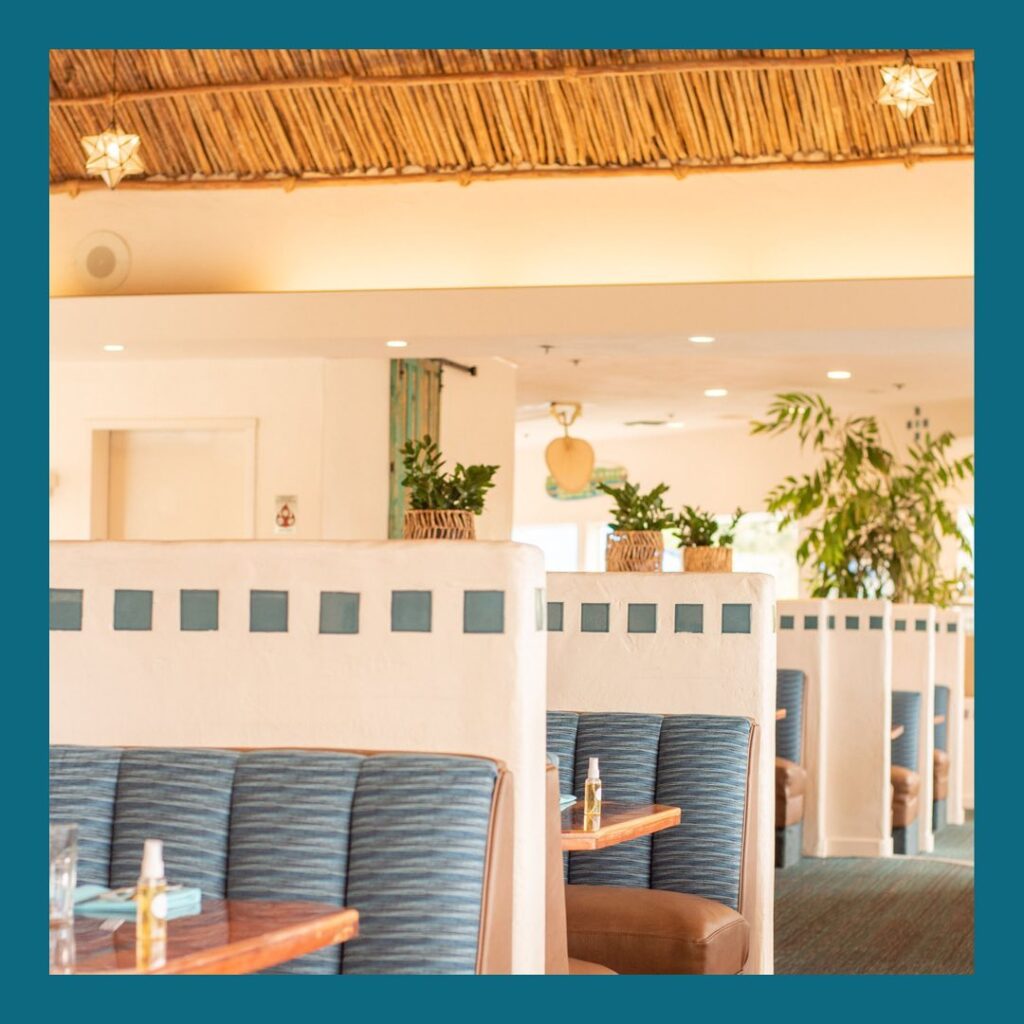 21 Seascape Village, Aptos, CA 95003
While Manuels\' Mexican restaurant has been around longer, Palapas is another excellent choice for Mexican dishes. This taqueria is located by Seascape county park, and you can see the ocean from your table.
As far as the menu goes, many of the dishes incorporate seafood and beach-style seasonings. Be sure to check out the rotating specials as well, as they can often be better than anything you\'d find on the regular menu. Once you\'re done eating, head over to Rio Del Mar beach to enjoy the sand and surf.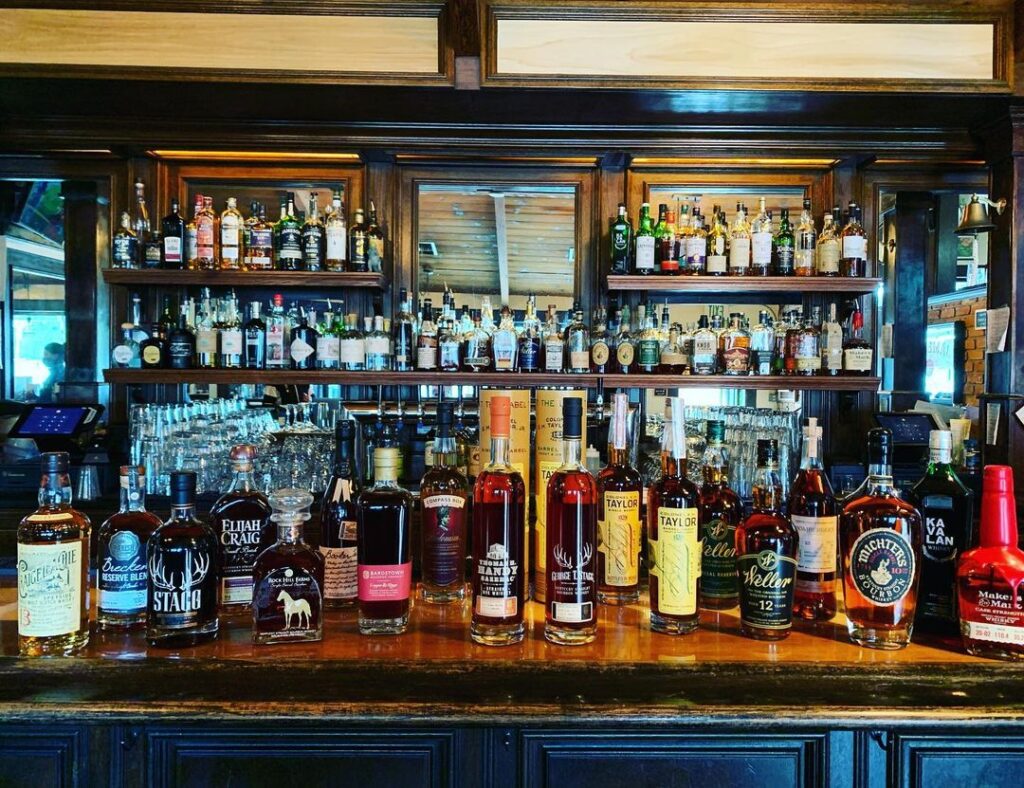 8017 Soquel Dr, Aptos, CA 95003
While the Hideout is a restaurant-slash-pub (i.e., a bar & grill), the Parish is a pub-slash-restaurant. What\'s the difference? Here, the food is there to accompany your beer or wine. At the Hideout, it\'s the reverse. We\'re not here to say whether one version is better than the other, but just know that the Parish has a much more extensive selection of craft brews and local wines.
There are 12 rotating beers on tap, along with a smorgasbord of ciders, IPAs, stouts, and ales. For wine, you can choose from regional favorites, and if you don\'t know what\'s good, the server is more than happy to guide you through the selection.
As far as food goes, the Parish doesn\'t skimp on that, either. Highlights include appetizers like beer-battered artichoke hearts and gouda mac bites. For your meal, chomp down on a roast beef and brie sandwich, and massive handcrafted burgers. The restaurant also has a doggie menu if you want to bring your pup along for the ride.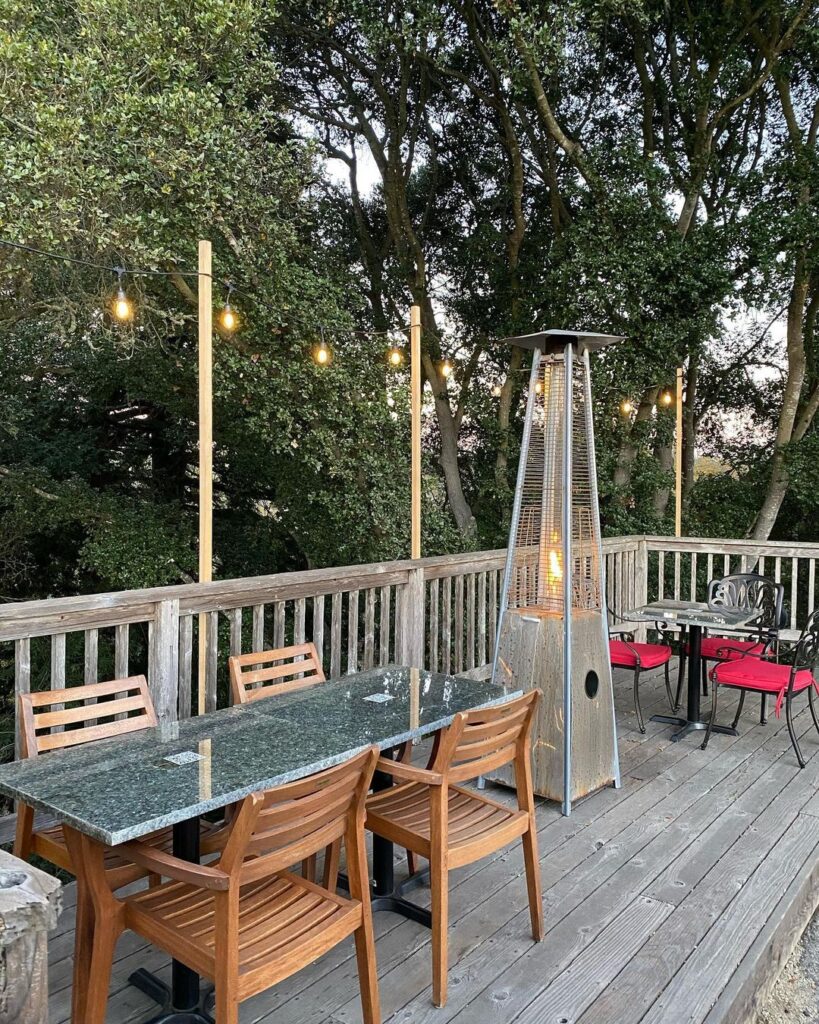 7945 Soquel Dr, Aptos, CA 95003
These days, farm-to-table restaurants are becoming much more popular as consumers want greater transparency about the origins of their food. Persephone takes that idea to heart, as everything on the menu is sourced locally in Santa Cruz county as much as possible. If a nearby farm doesn\'t offer it, they don\'t serve it. Because of this mentality, the menu here changes regularly, which is all the more reason to come back for another bite.
Depending on what\'s available, the menu may borrow influences from various regions, including French, Mediterranean, and Middle Eastern cuisine. The flavors and aromas are expertly blended by the house chef, who loves to get creative in the kitchen. This dedication to food is what makes Persephone one of the best restaurants in Aptos.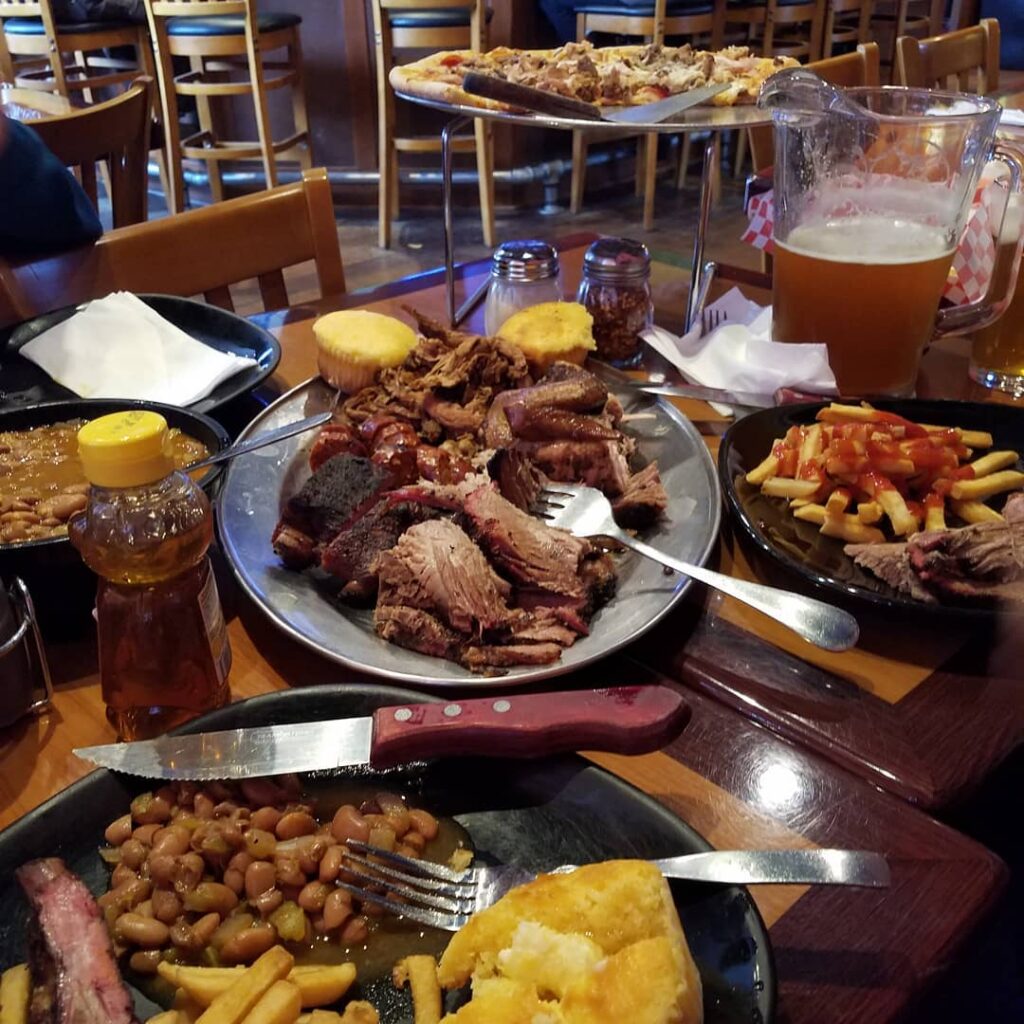 10110 Soquel Dr, Aptos, CA 95003
Last but not least is Sid\'s Smokehouse. Here we have another barbecue joint, although this one has a broader menu selection to appeal to a wider swath of Aptos\' population. In addition to classic barbecue fare (e.g., ribs, smoked brisket, and pulled pork), you can find delectable treats like:
Brisket cheese fries
BBQ slider sampler platter
Fresh house-made salads
Massive 1/2-pound burgers
Jalapeno poppers
Wood-fired pizzas
Barbecue chili
If you\'re a meat lover, you have to give Sid\'s a try. You won\'t regret it.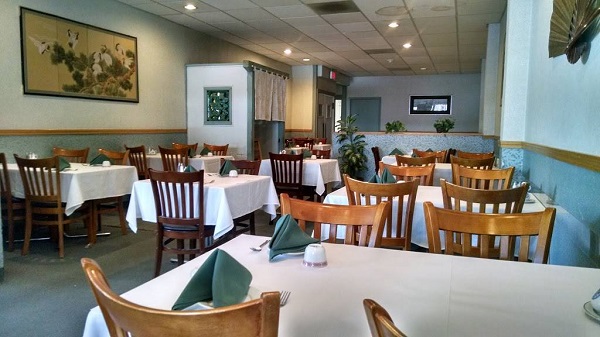 7960 Soquel Dr, Aptos, CA 95003
Uncle Kwok's is by far one of the best Chinese restaurants in the area. This casual restaurant is a great spot to grab a meal for take out or to sit back and relax while you eat in their dining area. While you won't get any frills with the environment, the food is mouth-wateringly good!
Their menu is simple, giving you options for 1 person or for 2 or more. Keep in mind, the portion sizes are large so these meals can be easily split between more people. Additionally, the meals come with bonus sides like egg rolls and your choice of soup. For a quick and filling meal, I'd highly recommend Uncle Kwok's.
There you have it- the best restaurants in Aptos, CA. With so many delicious options to choose from, the only trouble you might have is deciding which one to try first!