The Top 10 Things to do in Aptos, California
Aptos is a quaint California town nestled in between the gorgeous Pacific Coastline and one-of-a-kind nature at the redwood forest. It's located about 7 miles south of Santa Cruz and 9 miles north of Watsonville.
Santa Cruz isn't the only place in central California known for its great beaches and laid back environment. Like its neighbor Capitola, Aptos is a hidden gem for those looking for all the nature with a fraction of the tourists.
Although Aptos is small, it has a lot to offer, so we've rounded up the top 10 things to do in Aptos, California. Starting with…
1. Seacliff State Beach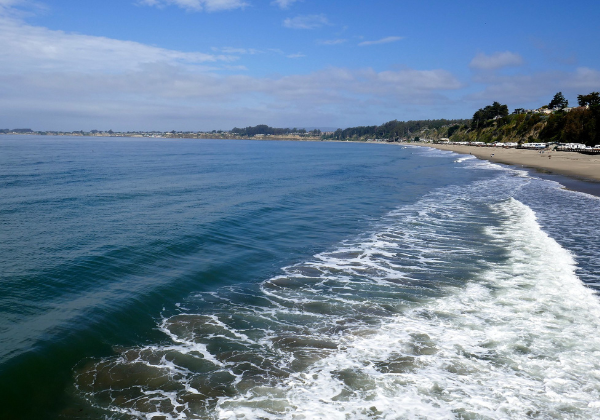 One of the best things to do in Aptos is to pay a visit to Seacliff State Beach. This lovely, sandy beach is an excellent place for swimming, sunbathing, and having an overall relaxing experience.
This pleasant Aptos beach is also known for its fishing- no permit is needed to fish off the pier. Seacliff State Beach also has something that makes it unique from other beaches- a sunken ship at the end of the fishing pier!
This concrete ship is called the SS Palo Alto, and it's a sunken cruise ship that's been there since 1930. The SS Palo Alto was intentionally towed to Seacliff State Beach and used as an amusement park back in the early 1930s.
At the time, the SS Palo Alto was equipped with a dance floor, heated swimming pool, cafe, and slot machines. Since then, the amusement company that owned the ship has gone bankrupt, the ship has been greatly damaged by the ocean, and it has been long since closed to the public.
However, it's still an incredibly interesting piece of history, and a very unique sight to see at Seacliff State Beach.
2. Visit Rio del Mar State Beach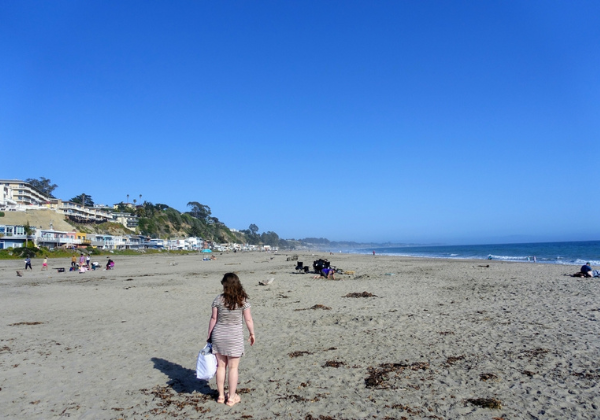 Another beach worth visiting in Aptos is Rio del Mar State Beach. The beach itself is nice and sandy, making it another great spot for sunbathing, playing beach volleyball, and other fun beach activities.The water is great for boogie boarding, swimming, and paddle boarding.
Rio del Mar is also dog friendly- meaning you can bring your dogs anywhere on the beach, as long as they're kept on a leash that is 6 feet long or less.
You can also have a bonfire at Rio del Mar! Several fire pits are available here on a first-come, first-served basis that are perfect for heating up some hotdogs and smores at night, or simply just for relaxing around.
Rio del Mar also has plenty of amenities- in addition to free parking, you'll have access to bathrooms, showers, and picnic areas, which makes it a great spot to hang out at for the whole day.
If you're lucky, you can even spot some wildlife at Rio del Mar State Beach! Sea lions, dolphins, and even whales can be spotted from shore.
3. Aptos History Museum
Whether you're a history buff, or simply looking for a fun activity on a rainy day, the Aptos History Museum is one of the top things to see in Aptos.
Aptos has quite an interesting history. From when the Native Americans lived in Santa Cruz County, to the Santa Cruz Earthquake, to when Aptos officially became a town- you can learn all about the area's rich history at the Aptos History Museum!
4. Forest of Nisene Marks State Park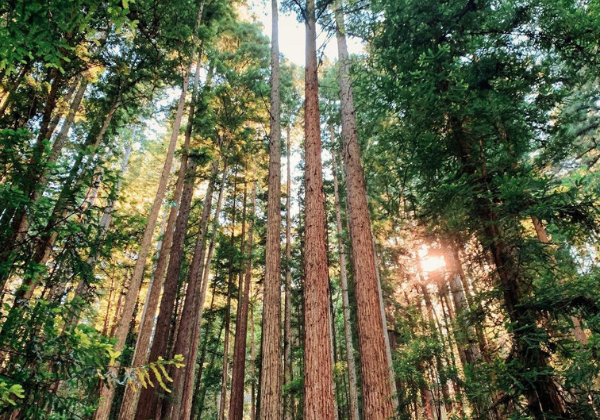 Exploring The Forest of Nisene Marks is easily one of the top things to do in Aptos! This dense, redwood forest spans almost up to 10,000 acres all the way from sea level, up to the coastal mountains at heights over 2600 feet.
While almost all of the old-growth redwoods were destroyed during the logging years in the late 1800s to early 1920s, a section of old-growth redwoods was preserved, and you can admire them next to the Pourroy Picnic Area.
Lovers of nature and outdoor activities will greatly appreciate the Forest of Nisene Marks as there is so much to do here, including:
Hiking
The Forest of Nisene Marks is home to 30 miles of trails that are perfect for both hiking and running. If you're looking for a fun and easy trail, you can do the 1.3 mile Old Growth Trail.
If you\'re looking for something a little more vigorous, you can hike to Maple Falls via the Bridge Creek Trail and Aptos Creek Trail. This out & bike hike is about 10 miles, and will take you to the beautiful Maple Falls.
Biking
Mountain biking is another fun thing to do in the Forest of Nisene Marks. You are allowed to bike on Aptos Creek Road, Aptos Rancho Trail, Split Stuff Trail, Terrace Trail, and Vienna Woods Trail.
Horseback Riding
Horseback Riding is also permitted on Aptos Rancho Trail, Split Stuff Trail, Terrace Trail, and Vienna Woods Trail- they just can't pass the steel bridge.
5. Aptos Farmers Market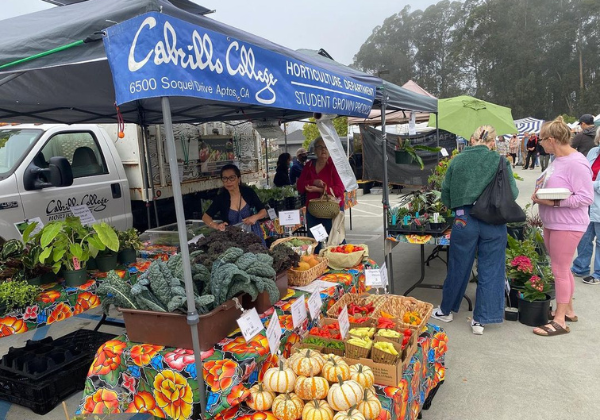 If you're in Aptos on the weekend, you're in luck- you can visit the Aptos Farmers Market! The Aptos Farmers Market takes place every Saturday at Cabrillo College year-round in the morning from 8-12, rain or shine.
At the market you can find high-quality produce, sustainable meats and fish, baked goods, fresh pasta, organic juices, and much more.
The Aptos Farmers Market has even been voted the best farmer's market in California, and checking it out is absolutely one of the best things to do in Aptos.
6. Aptos Village County Park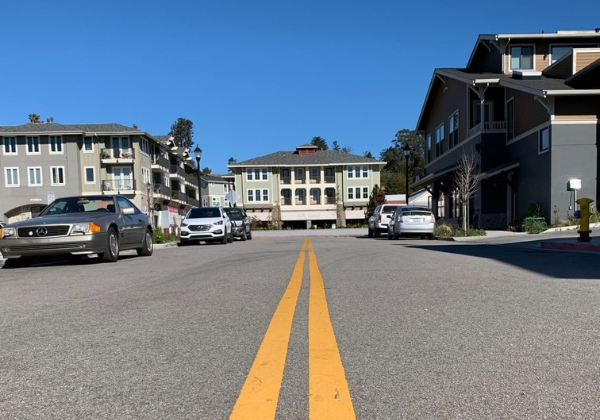 The Aptos Village County Park is a beautiful 10-acre park with multiple picnic tables, a cute gazebo, and access to a flowing creek. The open area with beautiful surroundings makes this a popular event venue- especially for weddings.
The park opens daily at 9 am and stays open until sunset (unless you have a reservation, then the hours are flexible)
Whether you're looking for a great picnicking spot or simply for a place to take a stroll in nature, the Aptos Village County Park is just the place for you!
7. Marianne's Ice Cream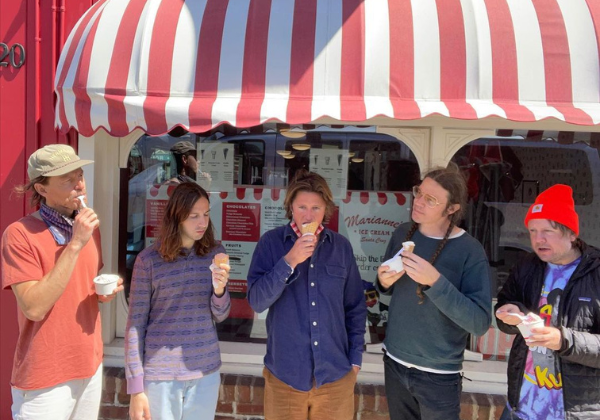 Do you have a craving for ice cream? How about delicious handcrafted ice cream with dozens of incredible flavors? If you've got the hankering, Marianne's is the place to go. If ice cream isn't your thing, they also offer frozen yogurt and even espresso.
With indoor and outdoor seating and the option for takeout, Marianne's Ice Cream is a must-see when in the Aptos area.
8. Cafe Sparrow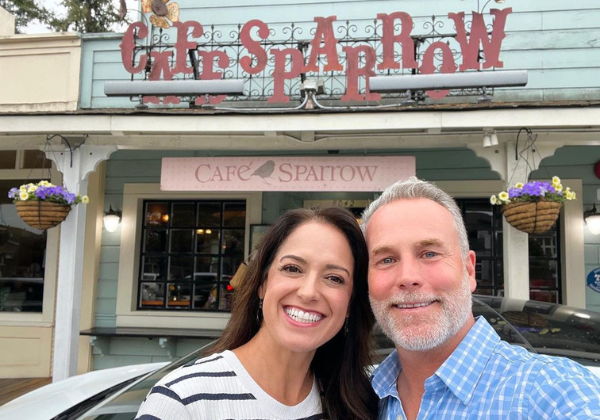 Located in the historic general store/post office building, Cafe Sparrow is a small two-room restaurant where you can find well-crafted foods with French influences and Californian flair. Cafe Sparrow prides itself on being a great option for any occasion. Their stylish interior will suit your needs for a classy environment, while never being too pretentious for a casual meal.
Lunch is served Monday through Friday from 11:30 to 2:00 pm. Choose a delicious burger, salad, or a sandwich for lunch, and you're sure to be pleased. Dinner is served Monday through Saturday from 5 pm on. You can choose from a bountiful selection of fresh seafood, delightful pasta dishes, or high-quality meats as your dinner entree, and don't forget the specialty french sauces. Desserts are made in-house and are delightful.
With so many tasty options, it's no surprise that Cafe Sparrow is coveted by locals as the go-to place for a quality meal.
9. Aptos St. BBQ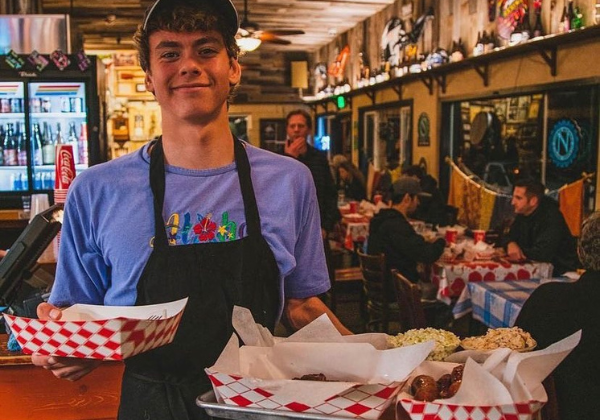 This BBQ and Beer joint has earned the title of one of the best restaurants in Aptos. Offering incredible BBQ dishes, a large selection of local beers, and live blues shows, Aptos St. BBQ has earned a place on the list of must-do's in Aptos.
This restaurant is open daily from "7 am until 9 pm or until sold out" as stated on their website. If you want to get a piece of delicious BBQ, be sure to add this to your itinerary when visiting the Aptos area. Get there early because like it says on their website, this Aptos favorite will sell out!
10. Manuel's Mexican Restaurant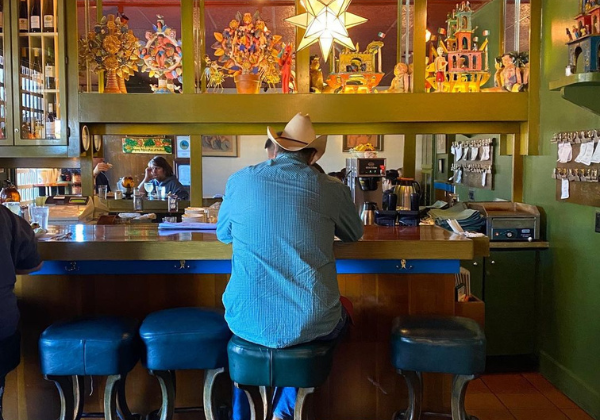 Opened by his father Manuel, Leonardo Santana continues the tradition started in 1965 of serving delicious homemade Mexican recipes to happy customers. The restaurant is open from 11:30 am to midnight daily except for Sundays (11:30 am-11 pm).
Manuel's offers a wonderful choice of traditional Mexican food such as enchiladas and tamales. If you're thirsty, be sure to try the house margarita.
The restaurant is typically busy, but the prices are fair and the portions are large so it's no surprise that it's a popular stop for locals and tourists alike.
Get Ready to Enjoy Aptos
While these 10 things to do in Aptos will set you up for a great holiday, they're just the tip of the iceberg of all the great things you can do in town. Once you've settled into your vacation rental home in Aptos, we recommend you get outside and enjoy the fresh California air and see what great things you find in our quaint slice of oceanfront paradise.