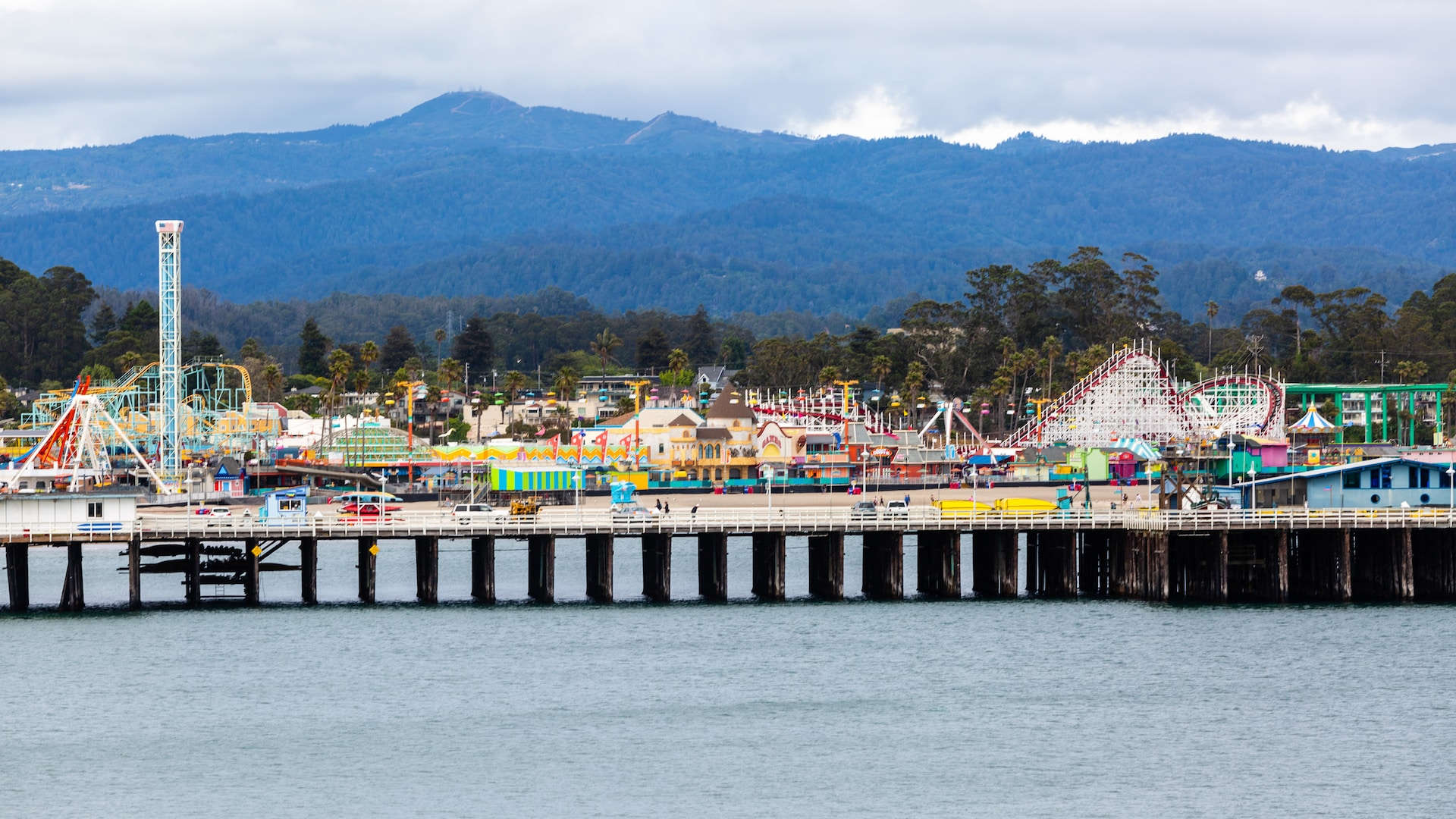 Where to Eat the Best Burger in Santa Cruz
Santa Cruz is known for its beautiful beaches, eclectic charm, and rich California surf culture. While you're out exploring all that this beach town has to offer, you're likely to get pretty hungry. There's no shortage of great Santa Cruz restaurants but somethings you just want a super filling classic to curb your cravings.
While you'll have a fully-stocked kitchen to whip up your own meals at your vacation rental home, you're on vacation after all. So, take a break from cooking and treat yourself to a delicious meal. And, what better way to fill up than with a burger?
Whether you're craving a class hamburger, cheeseburger, veggie burger, or something totally extra, we've got you covered- here are the 10 best places to grab a burger in Santa Cruz:
1. Betty Burgers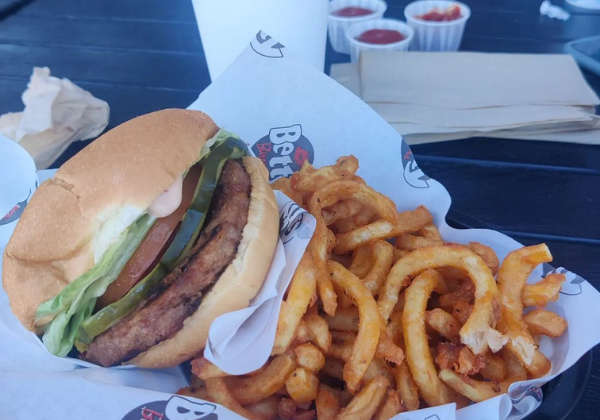 Price: $$
Restaurant type: Fast food
Addresses:

505 Seabright Ave Santa Cruz, CA 95062
1222 Pacific Ave, Santa Cruz, CA 95060
1000 41st Ave, Santa Cruz, CA 95062
Betty Burgers has three locations in the Santa Cruz Area. All locations offer a full menu and takeout. The Pacific Ave location has the largest dine-in area, and is aptly named "Betty's Eat In". Both of the other locations do have eat-in options, but because the seating is slim they're better for takeout.
From day one, the beef served here has been pasture-raised with no hormones or antibiotics. Non-beef burger options available include chicken, salmon, homemade veggie patties and a beyond burger. Enjoy the good burgers with a homemade shake, or try from their small beer selection.
2. Belly Goat Burgers
Price: $$
Restaurant type: Sit-down
Address: 725 Front St, Santa Cruz, CA 95060
Belly Goat Burgers offers a delicious selection of gourmet, local, grass fed, beef burgers. When you order a Belly Goat Burger you can get excited about the incredible toppings accompanying the patty, including pickled jalapeno slaw, BBQ pork belly, chimichurri marinated tomatoes and so much more.
You get to call the shots here. Keep it super simple or go wild with your toppings, the choice is yours!
Located in Abbot Square Market, Belly Goat offers outdoor seating, takeout, and delivery.
3. Burger Santa Cruz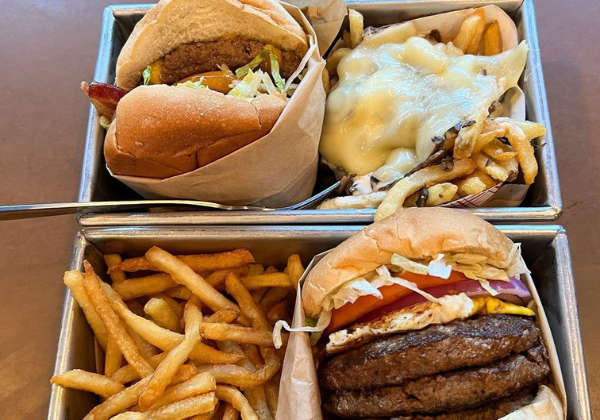 Price: $$
Restaurant type: Dine-in
Address: 1520 Mission St, Santa Cruz, CA 95060
Burger Santa Cruz doesn't mess around when it comes to burgers or beer bars. When you visit, you have the option of choosing between a whopping 24 burgers. If it's your first time visiting Santa Cruz, make sure you add this spot to the list. With so many unique burgers to choose from, it's well worth the visit!
Along with beef patties, Burger Santa Cruz offers veggie, salmon, turkey, and even a homemade mac and cheese patty.
Choose from their thoughtful selection of house salads to accompany your burger.
If you're thirsty, Burger Santa Cruz has 47 seven beers on draft, giving you plenty of options for the perfect pairing of burger and beer. If you're craving something sweet, they also have milkshakes!
4. Jack's Hamburgers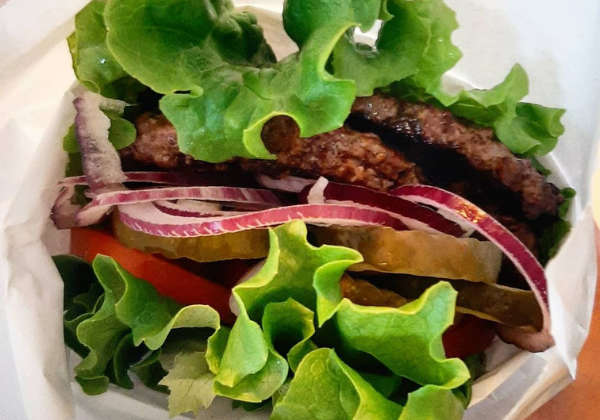 Price: $
Restaurant type: Fast food
Address: 202 Lincoln St Santa Cruz, CA 95060
Eat inside, eat outside, take it away or have it delivered. Jack's Hamburgers is the go to spot for a delicious fast-food burger. Jack's has plenty of options for beef alternatives, like salmon, turkey, and veggie.
This classic American fast food chain embodies exactly what you want in a quick American meal. No fancy sides, just a burger and fries. With more than enough variety for toppings, Jack's will not disappoint for a delicious, made to order burger.
5. Hula's Island Grill and Tiki Room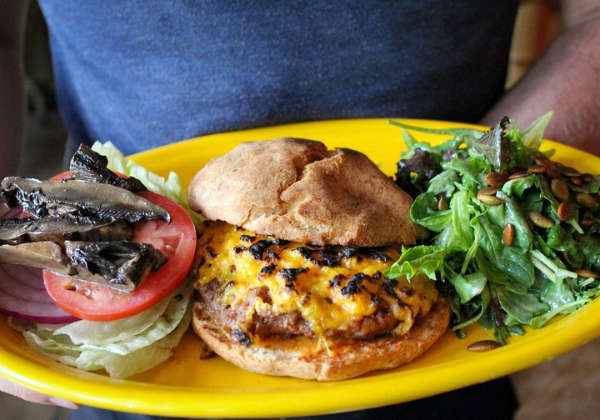 Price: $$
Restaurant type: Dine-in
Address: 221 Cathcart St Santa Cruz, CA 95060
Rated 14th in the US on Tripadvisor, Hula's Island Grill offers a California twist on Island classics.
Try the classic Hula Burger with special sauce, or opt for the Akua Burger, a vegan, non-gmo patty, created from ocean-farmed kelp, mushrooms, black beans, quinoa, and superfoods.
Enjoy the Island ambiance while you eat your meal, and Happy Hour is every day from 4-6 pm! If you're looking for a great burger with an exciting ambiance, then Hula's Island Grill and Tiki Room is the perfect place to spend your evening.
6. Santa Cruz Waffle Shop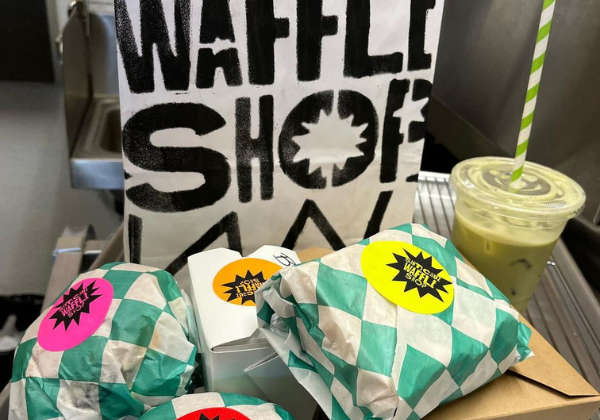 Price: $$
Restaurant type: Bus stop shop, takeaway
Address: 920 Pacific Ave Santa Cruz, CA 95060
Santa Cruz's premiere, bus stop based eatery, Santa Cruz Waffle Shop offers a small selection of vegetarian burgers after 10 am. Looking for a brunch burger? This is your spot! If you're in the area, be sure to try the homemade Mushroom Swiss Burger with pickles, pickled onions, lettuce, caramelized onions and tomato.
You can also enjoy your veggie burger with a side of kale cesar salad with vegan dressing. This bus stop based eatery is a unique place that you won't see every day, and is certainly worth a visit!
7. Pretty Good Advice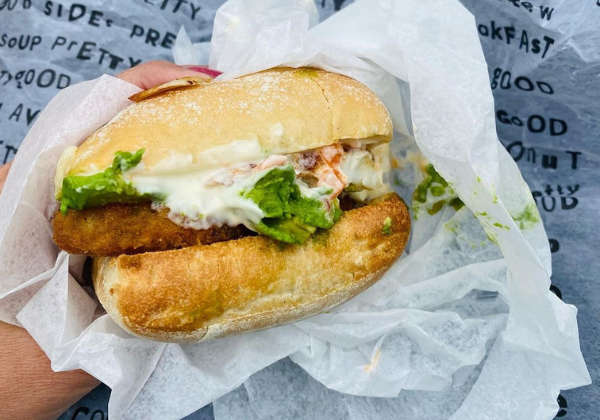 Price: $
Restaurant type: Takeout
Address: 3070 Porter St Soquel, CA 95073
Pretty Good Advice is a seasonally driven produce takeout joint offering a wide variety of vegetarian foods, including vegetarian burgers!
The menu here changes frequently, depending on the time of year and the local produce that's available. All of their burgers are vegetarian, and can be made vegan. The California Ranch Burger with avocado and American cheese is a fan favorite.
Founded with the mission of bringing unique flavors and fresh seasonal ingredients to the community at an incredibly affordable price, this place is pioneering the future of green foods and sustainable meals.
8. Veg on the Edge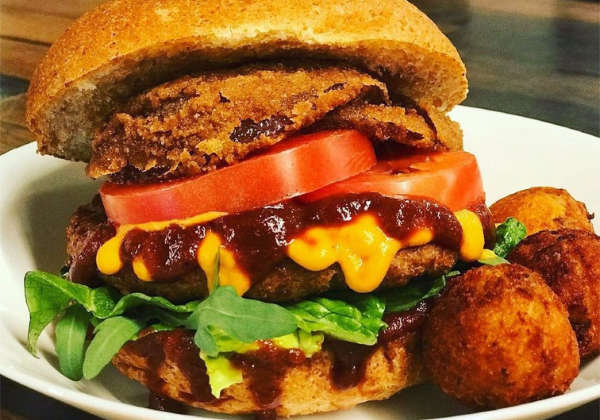 Price: $$
Restaurant type: Fast-casual
Address: 725 Front St Santa Cruz, CA 95060
Located in Abbott Square Market, Veg on the Edge serves 100% vegan cuisine with a West African influence. With an entirely vegan, vegetarian, gluten free, and mostly organic menu, this is a perfect option for those looking for a clean meal. Do keep in mind that their burger belongs to the weekend menu.
If you're visiting on the weekend, be sure to try their classic beyond patty with a delicious combination of West African flavors. This is a great burger that won't leave you feeling like you overate.
9. Back Nine Grill and Bar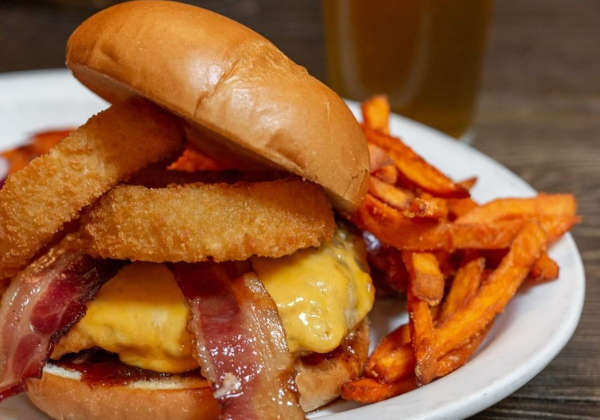 Price: $$
Restaurant type: Sports bar
Address: 555 Hwy 17 Santa Cruz, CA 95060
Back Nine Grill and Bar offers a stylishly casual experience, where you can enjoy a freshly ground Angus Beef Burger with a wide selection of toppings that you can add to your liking. This customizable burger is sure to please, but if meat's not your thing, try the Green Horn Vegetarian Burger. This spicy vegetarian patty is made with black beans, tomatoes, both green and red bell peppers, and is one to remember.
10. Jack O'Neill Restaurant & Lounge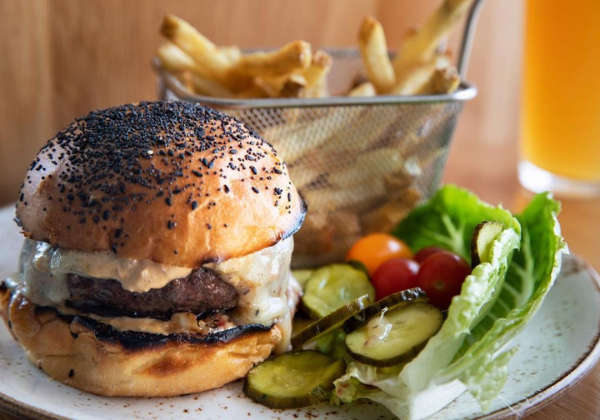 Price: $$
Restaurant type: Dine-in, lounge
Address: 175 W Cliff Dr Santa Cruz, CA 95060
Surf. Eat. Repeat. This surf-style high-end lounge and restaurant is located in the Dream Inn, and offers locally sourced meals and panoramic ocean views.
Although not technically a burger place, Jack O'Neill's makes the list because of their Crab Cake Sliders offered in the lounge. What better way to enjoy the ocean views than with a couple of seafood sliders?
Feel free to bring the family along to enjoy a pleasant evening overlooking the Pacific Ocean, while enjoying some fresh seafood. Jack O'Neill's Crab Cakes are accompanied with avocado, "sc" sauce, and a poppy seed bun.
Enjoy a Delicious Burger in Santa Cruz
There are plenty of great options in Santa Cruz for a fat and juicy burger. Whether you're craving fast food, take-out, or a more formal experience, there is a burger joint for you in Santa Cruz!
Treat yourself to something special while you're on vacation in Santa Cruz. We know you probably came for the beach, the views, and the surfing, but we're sure you'll be craving these burgers year after year.