The Ultimate Santa Cruz Restaurants Guide
Santa Cruz, California is widely known for its beautiful beaches and state parks, however, it has some of the best and most authentic food around the country. From Mexican and Italian, to Mediterranean and American food, Santa Cruz offers it all.
Come for the beach, sand, and surf, but stay for the food and good time. You can enjoy indoor and outdoor dining, as well as a good breakfast, brunch, lunch, or dinner.
Here are a few of the best restaurants to grab a bite in Santa Cruz according to our local team.
Mentone
Boasting a Michelin Star, Mentone is easily one of the best restaurants in Santa Cruz and an absolute local favorite. Offering up delicacies from the French Riviera inside of a barn-like structure, this is a meal you and your loved ones won't soon forget. Located just a quick drive away from Santa Cruz in quaint Aptos, you'll get to see a different part of town alongside your meal.
While so many of their dishes are tasty, the guys who hold the power over the Michelin Stars can't get enough of their pizzas and ice cream, so while you can certainly try something more daring, you'll love their house staples, too.
Address: 174 Aptos Vlg Wy, Aptos, CA 95003
Johnny's Harborside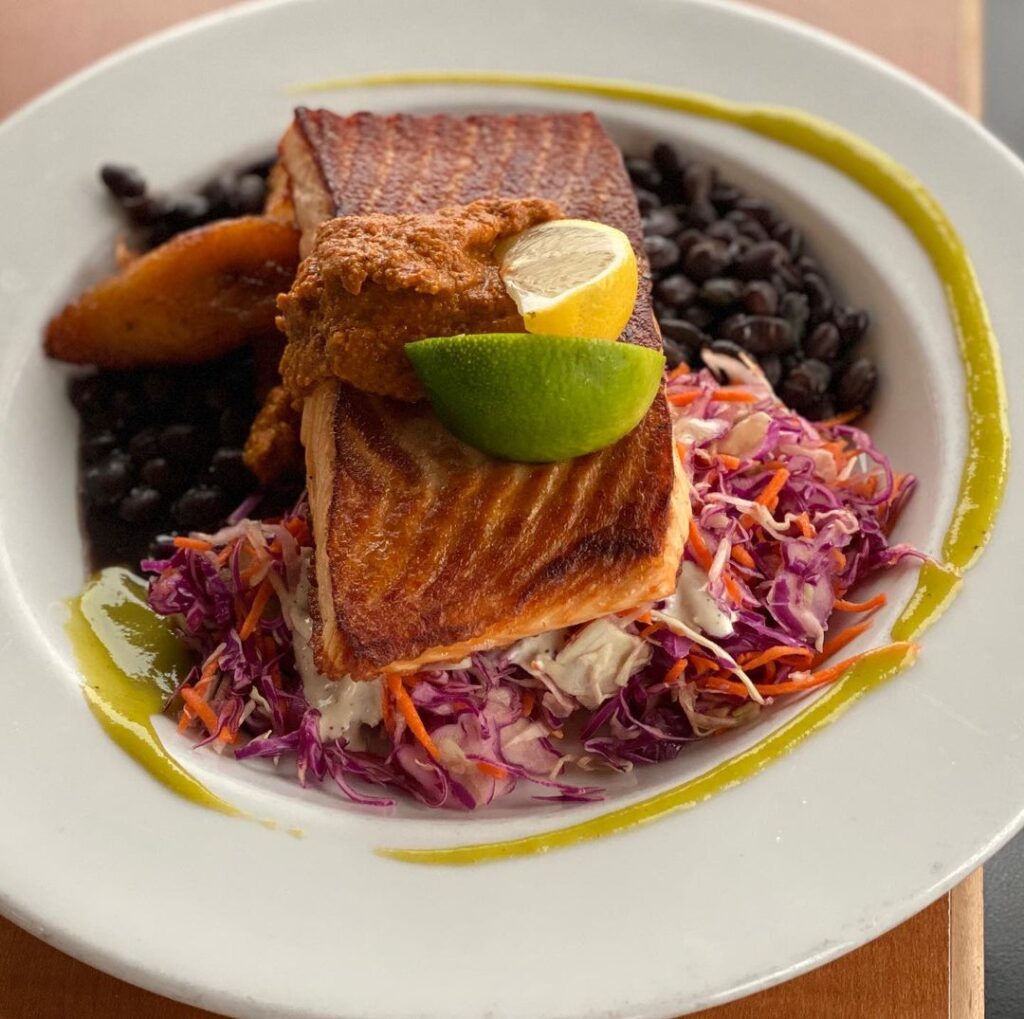 Johnny's Harborside opened in 2005 and has become a favorite to many locals and visitors. The dining room features windows all around with a spectacular view of the Harbor and out to the bay.
They constantly strive to bring you delicious and interesting specials and menu items that will have you coming back for more. From chowders to fresh fish, the interesting and different menu will leave you wanting to come back for more.
Address: 493 Lake Ave Santa Cruz, CA 95062
Caruso's Tuscan Cuisine
Located right in the heart of the vibrant Capitola Village, Caruso's serves up authentic Italian food from the Tuscany region. Offering up a wide variety of menu options and specials each night, you won't be disappointed in any of the options.
The restaurant itself is small and homey, giving you the effect you've traveled to a traditional Italian restaurant the moment you step through the door. The service is also known to be friendly and helpful if you need advice on which plate to order.
Address: 115 San Jose Ave, Capitola, CA 95010
Stagnaro Bros Seafood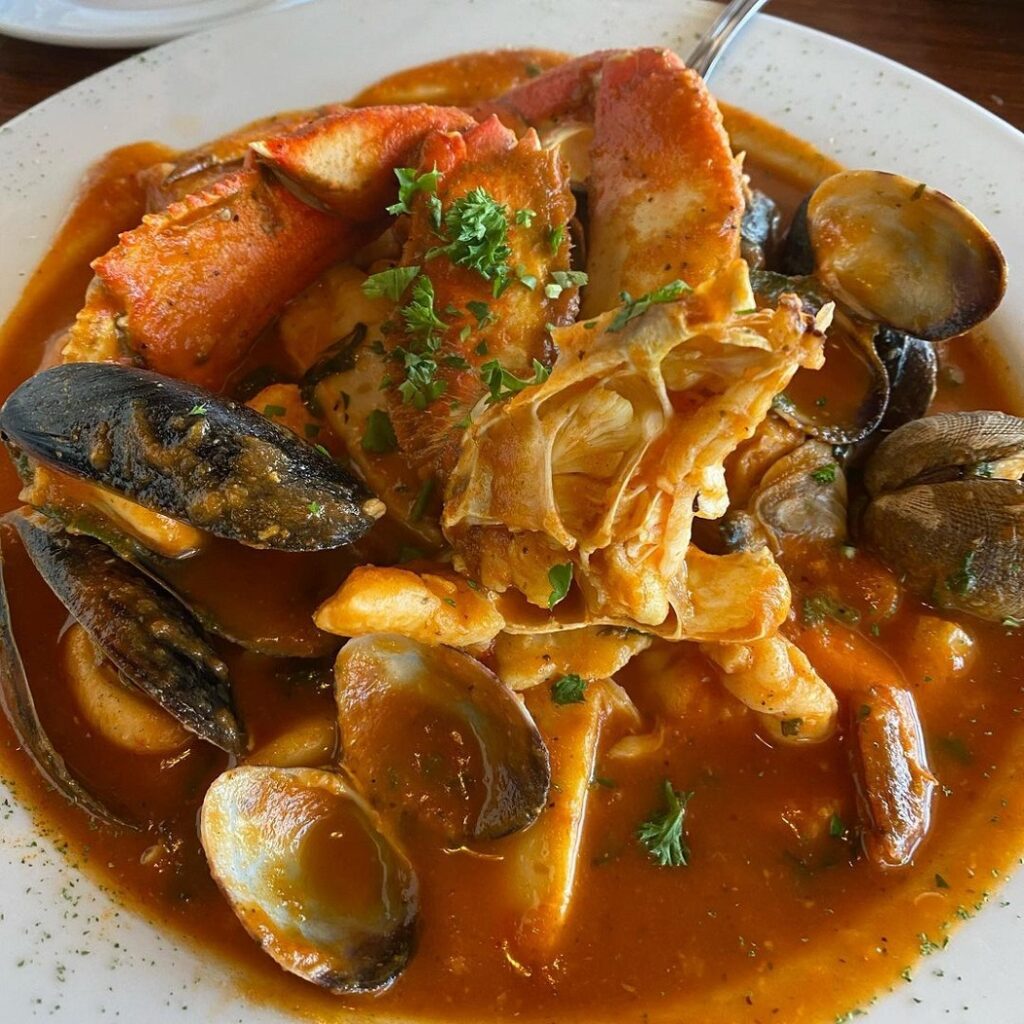 Located on the boardwalk, Stagnaro Bros Seafood is a great option for dining when strolling the boardwalk. Enjoy fresh crab cakes, a cup of chowder, or even some fish and chips.
Overlook Monterey Bay as you enjoy a serene dinner before heading back out to the hustle and bustle. They offer a full bar as well as happy hour, and a killer view.
Address: Municipal Wharf, Santa Cruz, CA 95060
Trestles Restaurant
Only a few short years again Trestles Restaurant was voted Best New Restaurant AND Best Overall Restaurant in Capitola. They quickly gained a loyal local following and throughout the years since opening, that fandom as only grown.
The restaurant is just steps away from the old Capitola railroad trestle, where the restaurant gets it's name. Not only is the name of the restaurant taken from local inspiration but they also rely on local ingredients for their meals, ensuring you're eating the freshest meal possible.
Address: 316 Capitola Ave, Capitola, CA 95010
Hula's Island Grill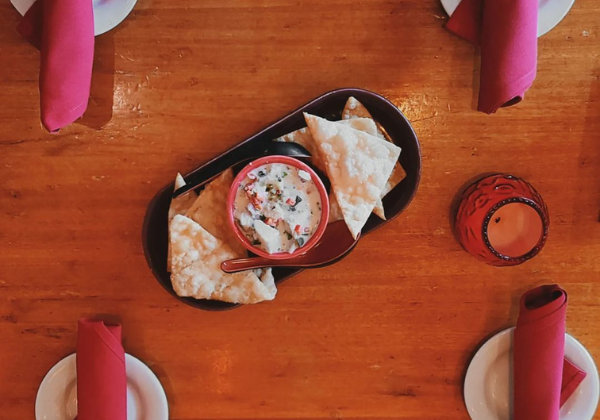 Hula's Island Grill has two nearby locations, one in the heart of Santa Cruz and the other in nearby Monterrey. Hula's is a throwback to the popular tiki restaurants that littered the Californian coast in the 50s and 60s.
Serving a variety of island-inspired fusion dishes, they boast a wide variety of food options and some super creative cocktails for you to choose from. You'll love the vibe from the moment you walk in the door.
Address: 221 Cathcart St, Santa Cruz, CA 95060
Shadowbrook
Yet another absolute gem of a restaurant in Capitola, Shadowbook is a great alternative for someone looking for something a little more unique. The outdoor ambiance and dining rooms are quirky and can even be rented out as a stunning wedding venue.
The menu offers California cuisine, think a wide variety of seafood and veggies. Do keep in mind that Shadowbrook does have a dress code if you're planning to eat in the dining room. Keep it business casual for your night out here – so swimsuits and flip flops will be allowed in!
Address: 1750 Wharf Rd, Capitola, CA 95010
Tramonti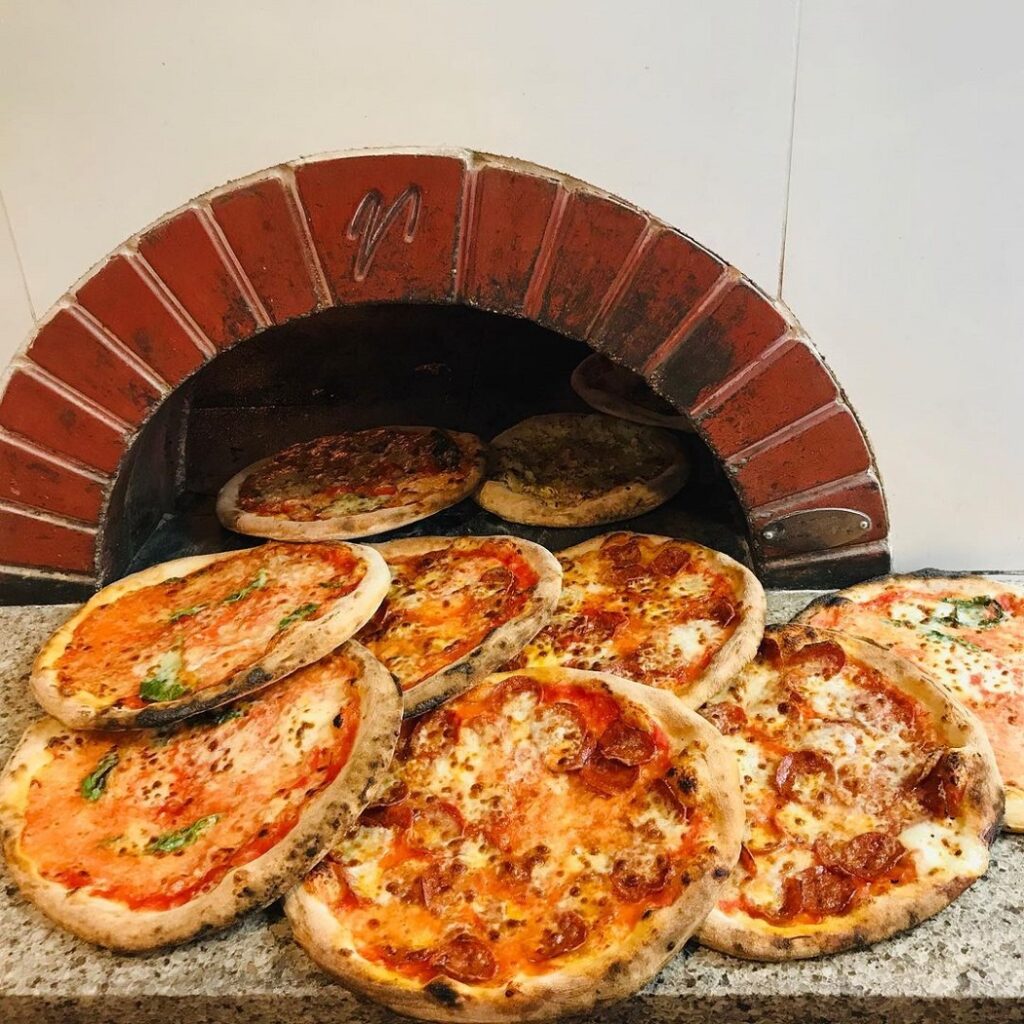 Owned and operated by the "first Italian" generation Luca and Matteo, along with their family and many Italians in the Santa Cruz community, Tramonti has a great support system. They pride themselves on bringing the authentic lifestyle of Bel Paese in all of their dishes.
They have been in business since 2012, and they have become quite popular since their opening. Try out their authentic family recipes, from Tagliolini Alla Pescatore, served with clams, prawns, and Salmon, or try out one of their delicious homemade pizzas.
Address: 528 Seabright Ave, Santa Cruz, CA 95062
Venus Spirits Cocktails & Kitchen
With 2 locations to choose from, one in Santa Cruz and another in Aptos, it's always convenient to grab a bite and a cocktail at Venus. Both locations have indoor and outdoor seating and are dog-friendly when you dine in the sunshine.
What makes them special is Venus is actually a distillery so they're cocktails are just about as fresh and unique as you can ask for. That same mindset goes into their food menu where they craft their plates with personality and a lot of flavor.
Address: 200 High Rd, Santa Cruz, CA 95060
Lillian's Italian Kitchen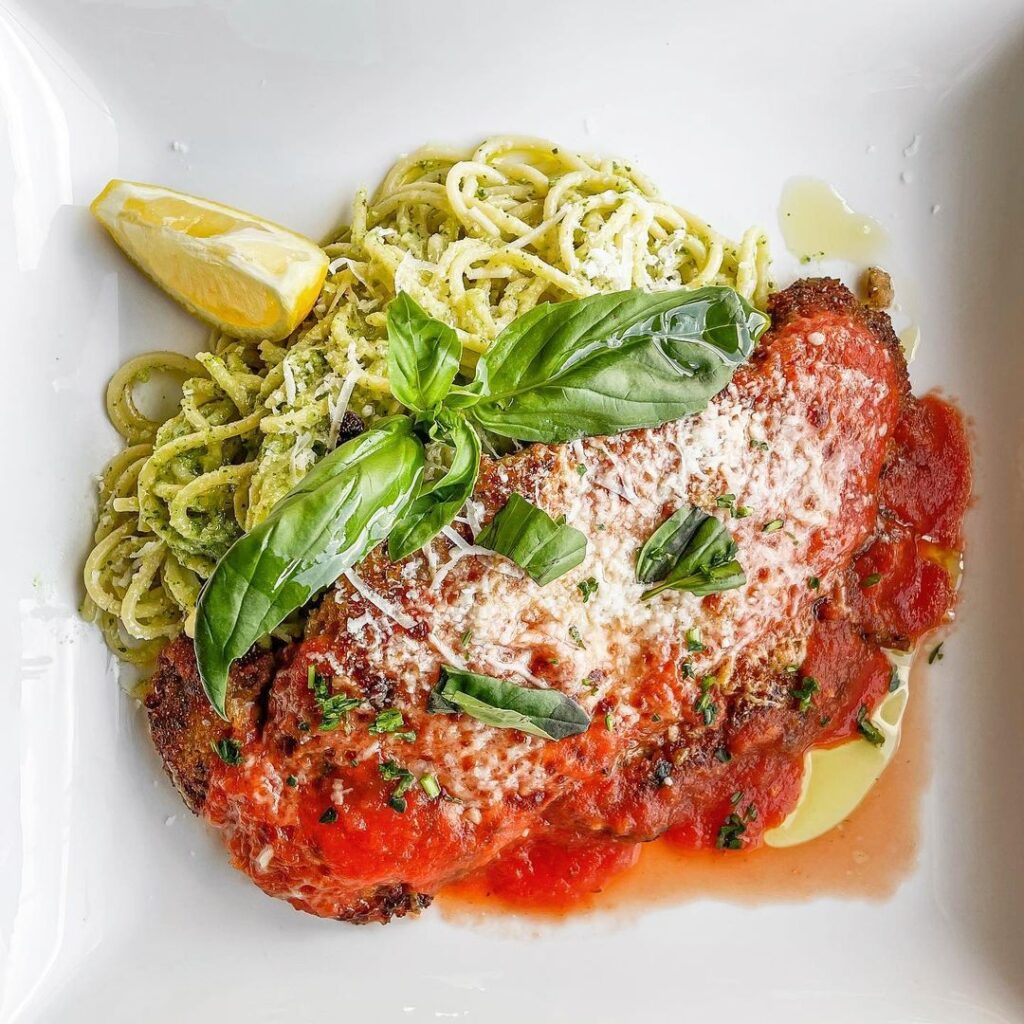 This cozy venue offers inside and outside dining options. At Lillian's Italian Kitchen, you can enjoy a great option of draft beer, ciders, wine, and all the pasta you can imagine. Try out their delicious Spaghetti Alla Carbonara, or their Braised Short Rib Ragu.
No worries if you aren't interested in a traditional pasta dish, they also have antipasto dishes available as well as sandwiches, soups, and salads. They serve locally sourced meat, fish, and poultry making sure their food is as fresh as possible.
Address: 1148 Soquel Ave, Santa Cruz, CA 95062
West End Tap and Kitchen
Located in Santa Cruz's historic West End district, West End Tap and Kitchen offers a warm and rustic ambiance, perfect for vacationers seeking a local gem. Their artisanal wood-fired pizzas are a must-try. Pair these delectable pies with craft beers from nearby breweries, creating an unforgettable dining experience.
With its friendly atmosphere and proximity to downtown, West End Tap and Kitchen is an excellent choice to savor Santa Cruz's culinary delights while on vacation.
Address: 334 Ingalls St d, Santa Cruz, CA 95060
Cafe Mare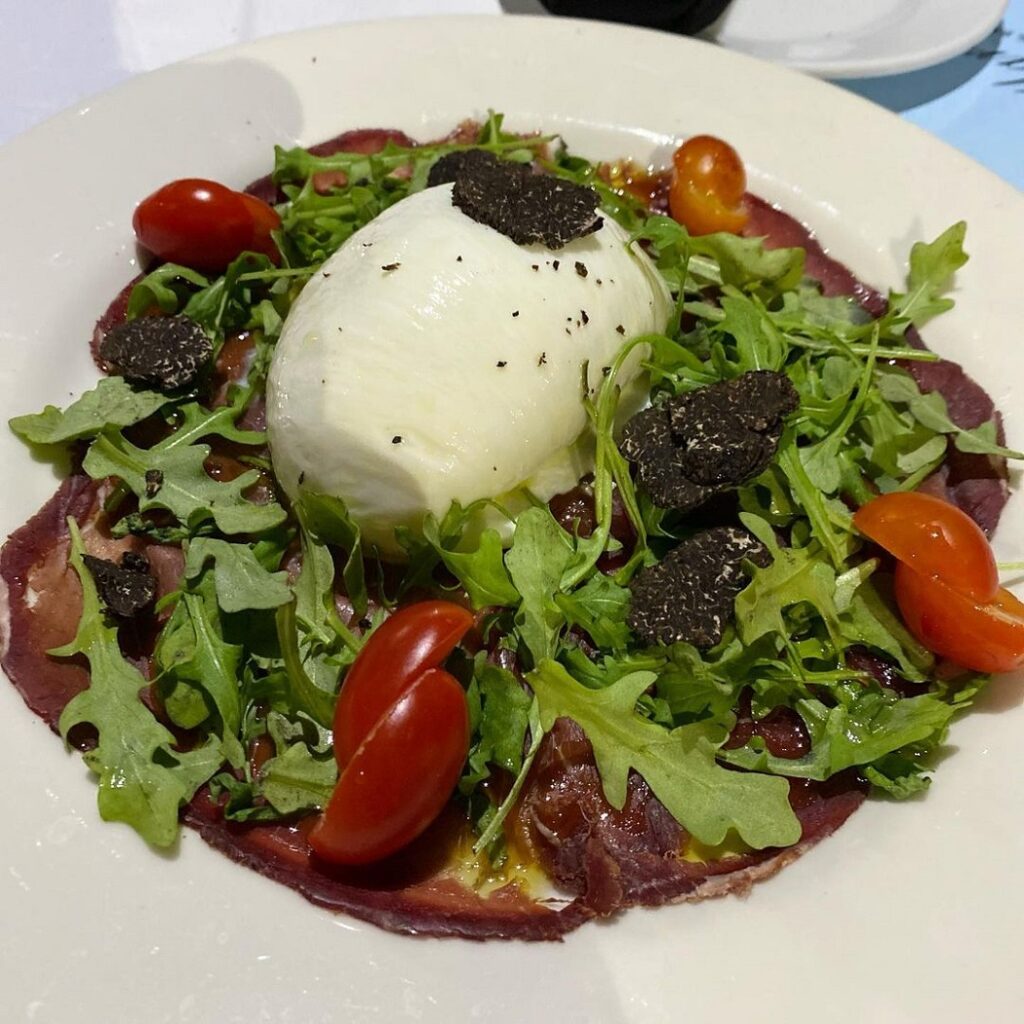 Jean Pierre Iuliano, the owner of Cafe Mare, is from Calabria and provides an authentic Italian dining experience. He has been serving the Santa Cruz community since 2002. He prides himself in using only the finest fresh, local, organic ingredients to provide and shares the simple goodness that is Italian cooking. The noodles in his pasta dishes are all homemade, so you know you're getting the best here!
He uses recipes straight from his mother in his native homeland, Italy. He also makes sure that there are plenty of Italian and California wines to compliment your meal. He creates delicious entrees that will leave you speechless.
Address: 740 Front St #100, Santa Cruz, Ca 95060
Manuel's Mexican Restaurant
Experience the vibrant tastes of Mexico at Manuel's Mexican Restaurant in Santa Cruz. With a lively ambiance and friendly atmosphere, it's a perfect spot for vacationers.
While there are a lot of great dishes on their menu, most people rave about their enchiladas. Complement your meal with a handcrafted Prickly Pear Margarita for a truly authentic dining fiesta. For those seeking an unforgettable taste of Mexico on their vacation, Manuel's is the place to be.
Address: 261 Center Ave, Aptos, CA 95003
El Palomar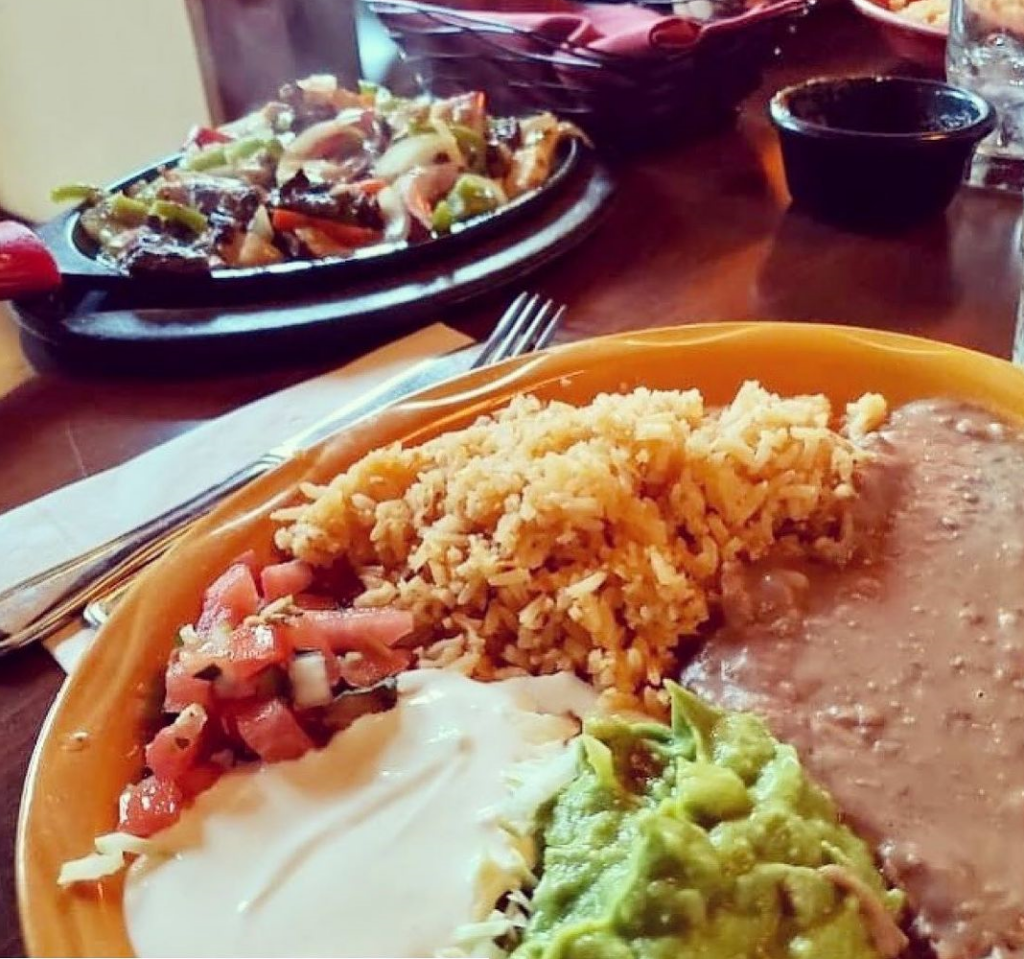 Delicious, fresh, and good quality Mexican food are common reviews for El Palomar. Offering everything from classic tacos to ceviche, and prawns or octopus, this restaurant will keep you on your toes.
This old hotel was converted into a Mexican restaurant and is decorated to make you feel like you are actually in Mexico. They offer unique food while also providing the basics like burritos and quesadillas.
Address: 1336 Pacific Ave, Santa Cruz, CA 95060
Avanti Restaurant
Embark on a gastronomic journey to Italy at Avanti Restaurant, a hidden gem in Santa Cruz. This charming eatery exudes a cozy ambiance, perfect for vacationers seeking an authentic Italian experience.
Explore an array of classic Italian dishes, carefully prepared to capture the essence of Italy's culinary heritage. From savory pastas to delectable seafood, each dish reflects the passion and craftsmanship of the chefs.
The carefully curated wine list adds to the allure, offering a selection of Italian wines that perfectly complement the flavors of your meal.
Address: 1917 Mission St, Santa Cruz, CA 95060
Tacos Moreno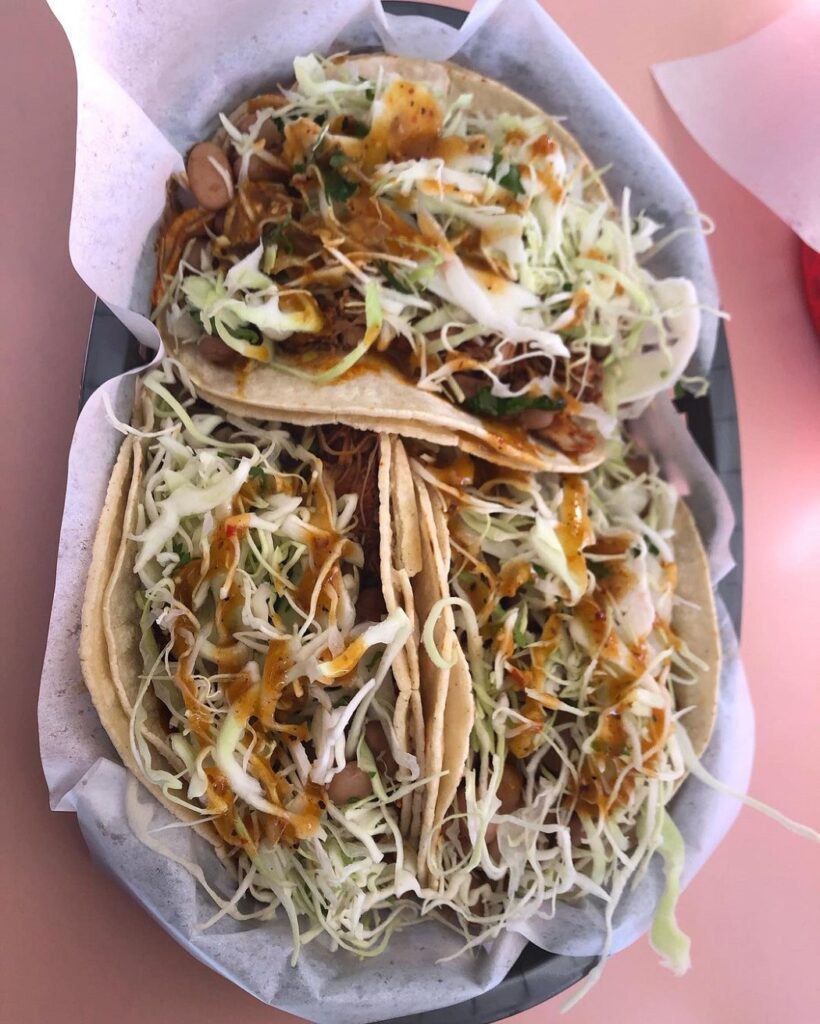 This homemade Mexican food eatery is known to have the best burrito in Santa Cruz. They have been serving the community authentic Mexican food for over twenty years. Here you won't find any frills but you will get fantastic food that will leave you wanting more. More of a fast food joint rather than a sit down restaurant, be sure to bring cash when you come here.
They have many options for those interested in a vegetarian option as well as some Mediterranean style foods as well. You will find this eatery filled with locals coming to grab a taco for lunch. They have fair prices and are open 7 days a week.
Address: 1053 Water St, Santa Cruz, CA 95062-1512
Laili Restaurant
Embark on a culinary journey to the Mediterranean and Afghanistan at Laili Restaurant, a captivating gem in Santa Cruz. With a warm ambiance and authentic Meditteranean and Afghan flavors, this inviting eatery offers vacationers an exceptional dining experience. Indulge in a variety of traditional dishes, from flavorful kebabs to aromatic rice specialties, all carefully prepared with authentic ingredients.
With attentive staff and charming decor, Laili promises a memorable meal, making it a unique choice during your Santa Cruz vacation.
Address: 101 Cooper St, Santa Cruz, CA 95060
Pizza My Heart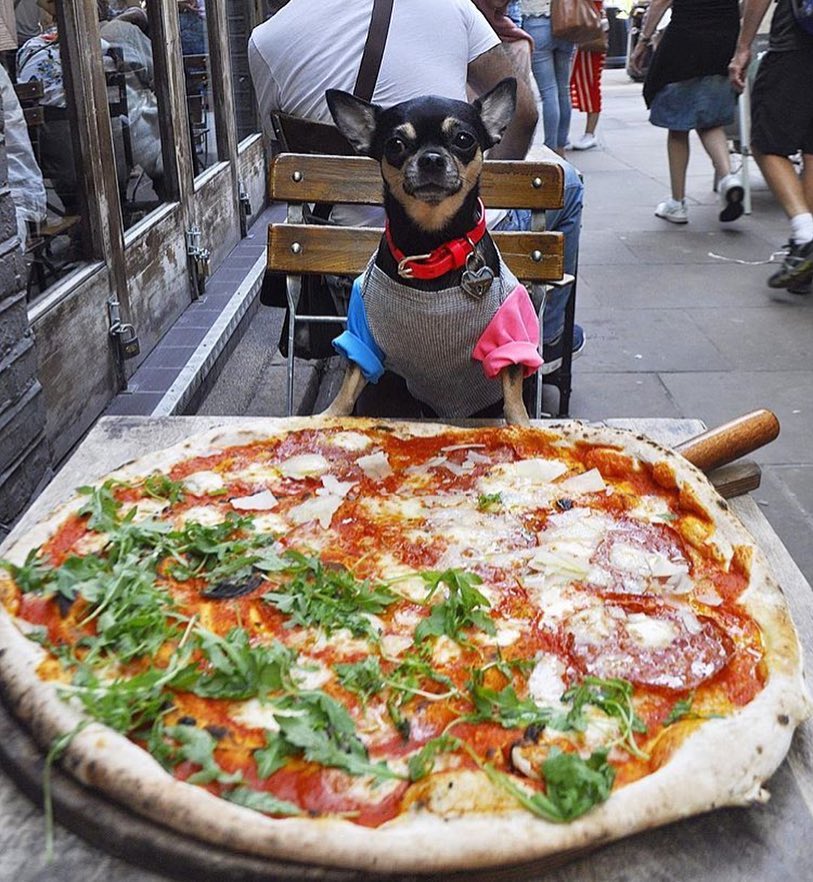 Eat like a local at Pizza My Heart, and try out some delicious pizza. You can also get a free t-shirt with a slice of pizza as you enjoy your night out or opt for delivery or take out.
The dining room is filled with old photographs of all time surfers of the place. Enjoy the history and culture of the city, while enjoying your pizza. The portions are big and it is reasonably priced.
Address: 1116 Pacific Ave Ste B, Santa Cruz, CA 95060-4472
Akira Sushi
Experience the art of sushi at Akira Sushi, a Santa Cruz gem offering authentic Japanese dining. With a contemporary ambiance and skilled chefs, it captivates vacationers seeking expertly crafted sushi rolls. Delight in a variety of flavors and textures, showcasing the freshest seafood and finest ingredients.
Whether a sushi enthusiast or new to Japanese cuisine, Akira Sushi promises an unforgettable gastronomic adventure during your Santa Cruz vacation.
Address: 1222 Soquel Ave, Santa Cruz, CA 95062
Woodstock's Pizza Santa Cruz
Known for keeping California funky and fresh, Woodstock's Pizza has legendary pizzas, with legendary deals. Chuck Woodstock, the owner of the pizza shop, opened up their first pizza shack in 1977.
He focused on the fresh, hand-tossed dough with a unique folded-over crust with sauce inside. With his innovative technique. he quickly gained a following, especially with their Hawaiian style pizza. Although not a brewery, they offer amazing, local craft beers as well as other options for drinks as well.
Address: 710 Front St, Santa Cruz, CA 95060
Pacific Thai
Pacific Thai invites you to experience the vibrant flavors of Thailand. This delightful restaurant welcomes vacationers with its inviting decor and authentic ambiance, offering a true taste of Southeast Asia.
Indulge in an array of traditional Thai dishes, expertly prepared with aromatic herbs and spices, striking the perfect balance of sweet, spicy, sour, and savory notes. With fresh ingredients and captivating flavors, Pacific Thai promises an exceptional dining journey that transports you to the heart of Thailand during your Santa Cruz visit.
Address: 1319 Pacific Ave, Santa Cruz, CA 95060
Golden Palace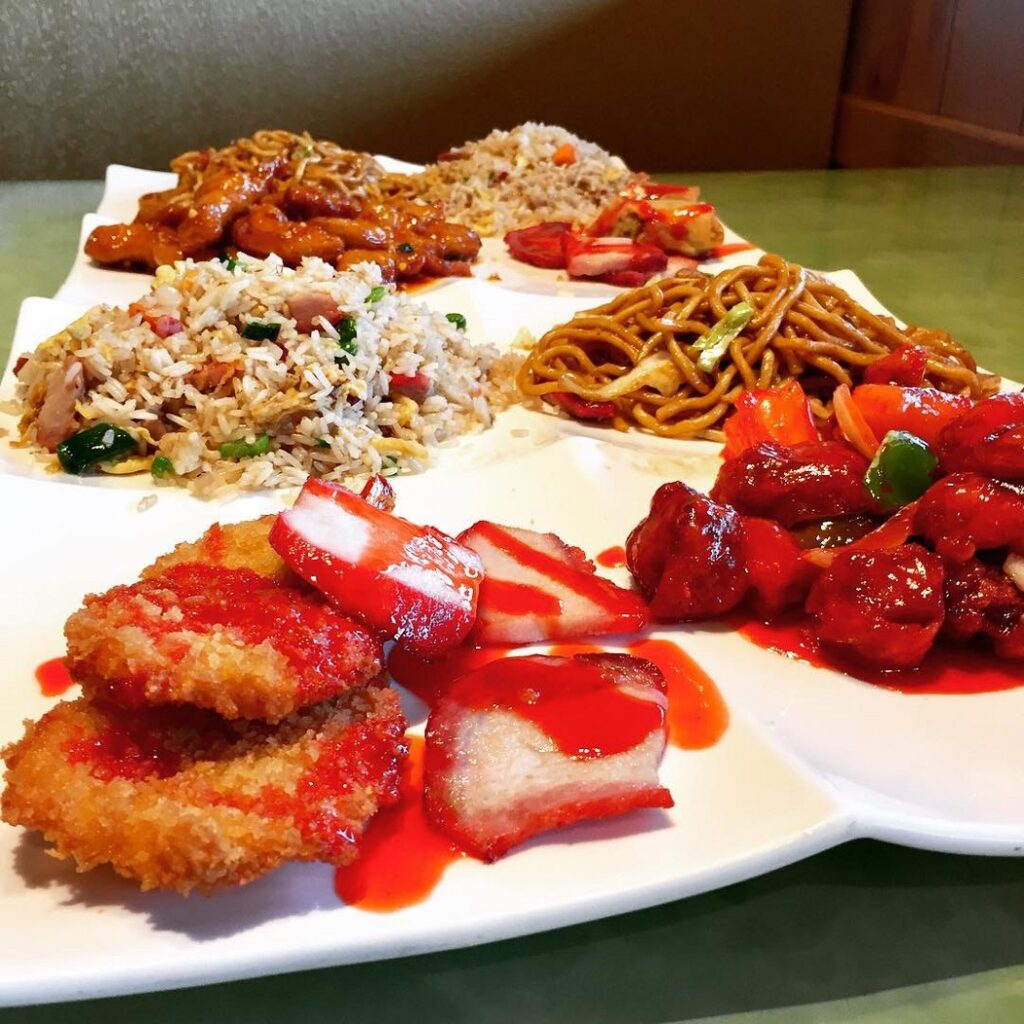 Golden Palace is a cornerstone in the Santa Cruz community and has been recognized for its outstanding Chinese cuisine, excellent service, and friendly staff. Their restaurant is known for its modern interpretation of classic dishes and its insistence on only using high-quality, fresh ingredients. They offer hot and cold appetizers, options from the griddle, cured meat, calamari, and many daily specials.
Address: 415 Ocean St, Santa Cruz, CA 9506
Parish Publick House
Step into the heart of Ireland at Parish Publick House, a lively Irish pub in Santa Cruz, With authentic charm and warm hospitality, it's a favorite spot for vacationers seeking an Irish experience. Savor classic Irish dishes and a wide selection of Irish whiskeys and beers.
Live music and friendly conversations create a spirited atmosphere, making Parish Publick House a beloved gem in Santa Cruz for an Irish-inspired escape during your vacation.
Address: 841 Almar Ave, Santa Cruz, CA 95060
Walnut Avenue Cafe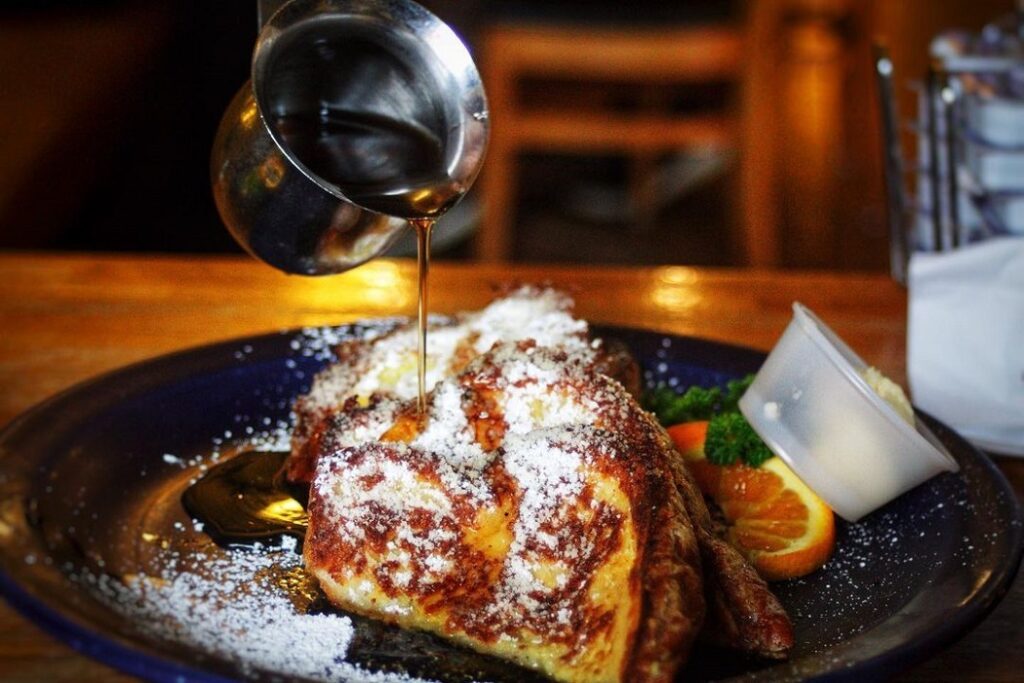 Voted "Best Breakfast" in the Santa Cruz Weekly, Walnut Avenue Café has been serving breakfast and lunch since 1994. They feature great food in a relaxed, casual environment in downtown Santa Cruz with indoor and outdoor seating.
They have a menu that can accommodate even the pickiest of eaters, including those with dietary restrictions. They also have a dog menu for your furry friends. If you are in town on the weekend, keep in mind this is a popular brunch spot on Saturdays and Sundays!
Address: 106 Walnut Avenue Santa Cruz, CA. 95060
Pizza 1
Pizza 1 in Santa Cruz delivers the ultimate pizza experience with hand-tossed pies featuring the finest ingredients and savory sauces. From classic Margherita to gourmet creations, this pizzeria offers a wide range of choices to satisfy all tastes.
With a warm ambiance and dedicated service, Pizza 1 ensures a delightful dining experience, celebrating the art of pizza-making in Santa Cruz, whether you dine in or opt for delivery.
Address: 253 Center Ave, Aptos, CA 95003
Harbor Cafe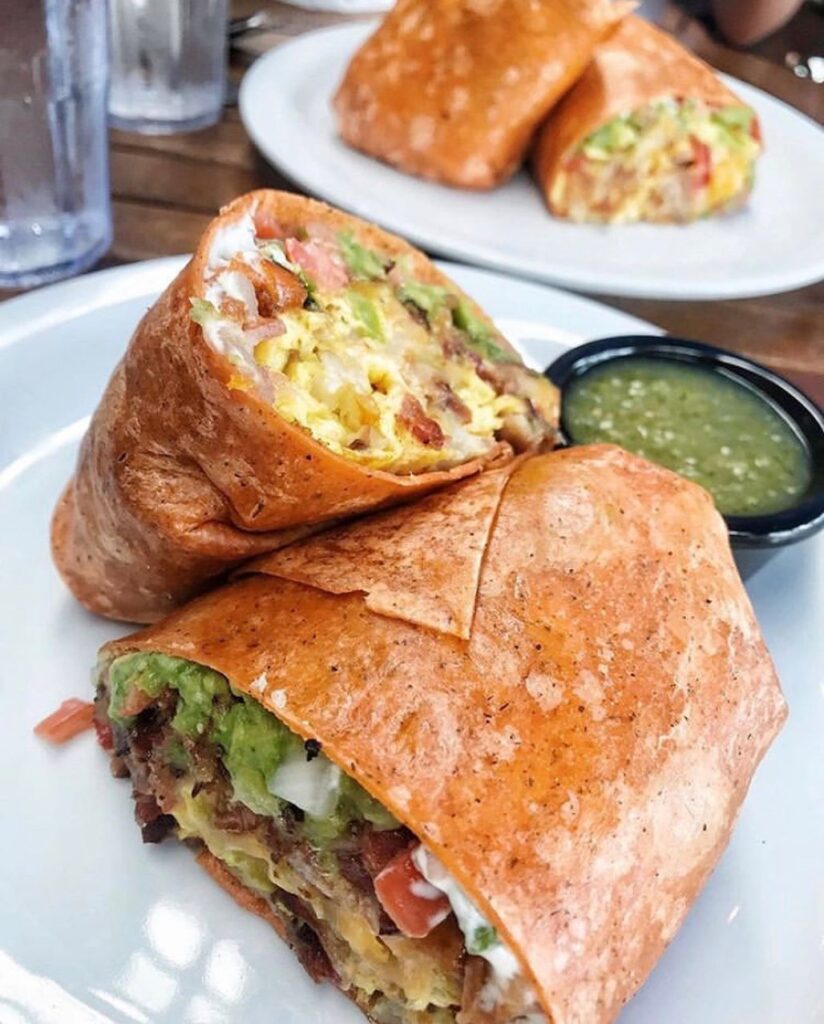 The Harbor Café has been a staple in the local community for over 50 years. The original crew of sailors and Fishermen are frequently out at the café. The incredible food, drinks, and service will leave you feeling like you are family.
Choose from traditional breakfast, fantastic brunch, and unique lunch. Grab a taco, BBQ or go more of the deli route with a sandwich. No matter what you choose, you are sure to fall in love.
Address: 535 7th Ave Santa Cruz, Ca 95062
Canton Restaurant
At Canton Restaurant, discover the rich flavors of Cantonese cuisine. This is one of local's favorite places for an authentic taste of China. Enjoy an array of delectable Cantonese dishes, expertly prepared with fresh ingredients and traditional spices.
From savory dim sum to flavorful stir-fries, the extensive menu caters to all, promising an unforgettable dining adventure capturing the essence of Cantonese flavors during your Santa Cruz vacation.
Address: 900 41st Ave, Santa Cruz, CA 95062
Cafe Brasil
Try this Brazilian-style breakfast and lunch café. At Café Brasil, they invite you to experiment with breakfast with some of the exotic Amazon fruits in their fresh blended juices. You can find fruits like Acai in their juices.
Enjoy breakfast and brunch with the perfect balance between Brazilian specialties and the Santa Cruz lifestyle, with a unique touch of family recipes and creativity. All dishes are carefully created and prepared with healthy and fresh products, delivered daily.
Address: 1410 Mission St Santa Cruz, CA 95060
Marianne's Ice Cream
Savor the sweet delights of Marianne's Ice Cream, a Santa Cruz favorite with three locations to indulge in their delectable treats. With a legacy spanning decades, this iconic ice cream parlor offers an array of creamy, handcrafted flavors.
From classic Vanilla Bean to unique creations like Oatmeal Cookie, each scoop promises a delightful journey for vacationers exploring Santa Cruz. Whether you visit the original downtown spot, the charming Seabright location, or the Westside gem, Marianne's Ice Cream guarantees a memorable and mouth watering experience for ice cream enthusiasts during their Santa Cruz vacation.
Address: 1020 Ocean Street, Santa Cruz, CA 95060
Penny Ice Creamery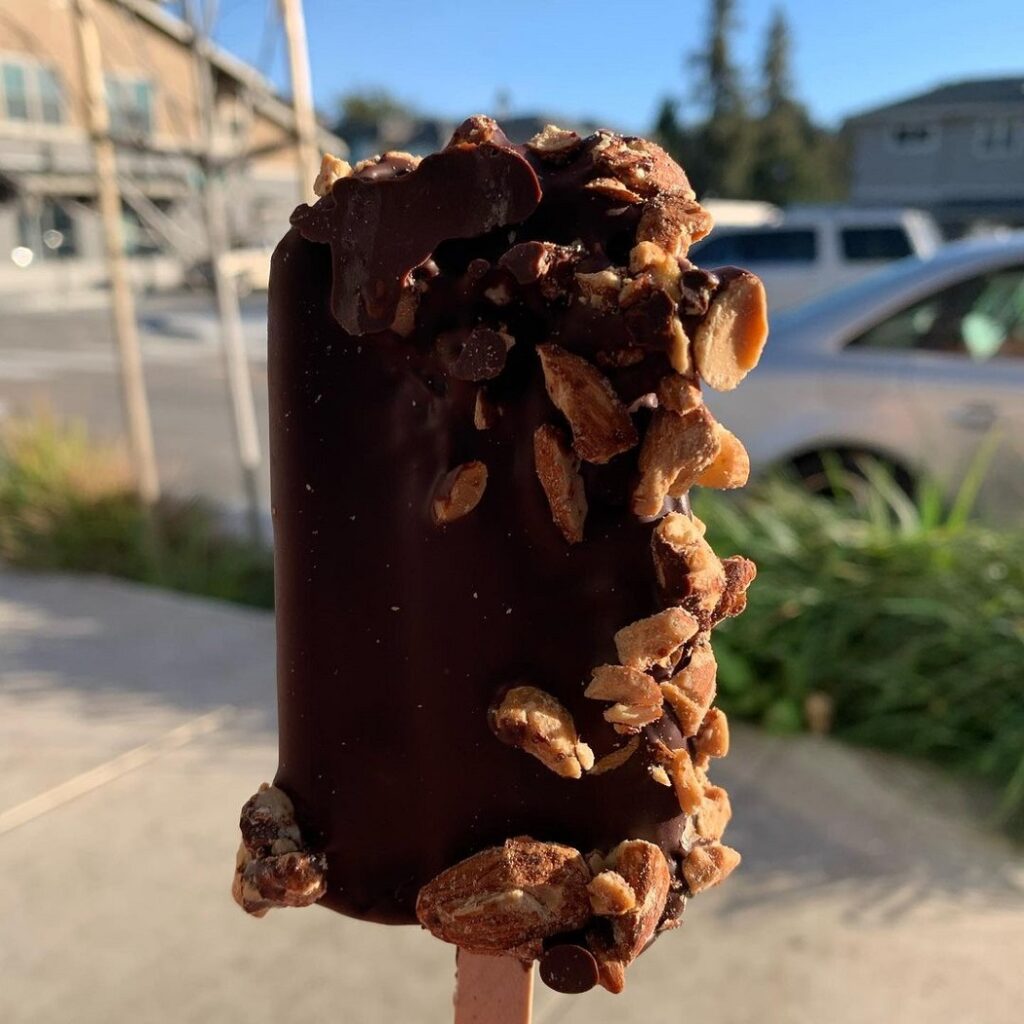 The Penny Ice Creamery is the only ice cream shop in Santa Cruz making delicious ice cream completely from scratch in house. The flavors change with the seasons and feature locally farmed and organic ingredients.
It has been in business since 2010 and was founded on the hottest day of the year. You can choose from the classics or opt for one of their ever-changing custom flavors.
Address: 141 Aptos Village Way, C2 Aptos CA, 95003
Eat Up in Santa Cruz
With so many unique things to see and do in Santa Cruz it is hard to pick just a few to visit while you are in town. There is truly something for everyone in Santa Cruz, even the pickiest of eaters will find something they love.
Get ready to eat well while on your next vacation to Santa Cruz!