The Ultimate Santa Cruz Restaurants Guide
Santa Cruz, California is widely known for its beautiful beaches and state parks, however, it has some of the best and most authentic food around the country. From Mexican and Italian, to Mediterranean and American food, Santa Cruz offers it all.
Come for the beach, sand, and surf, but stay for the food and good time. You can enjoy indoor and outdoor dining, as well as a good breakfast, brunch, lunch, or dinner.
Here are a few of the best restaurants to grab a bite in Santa Cruz.
Best Overall Restaurant in Santa Cruz
Hula's Island Grill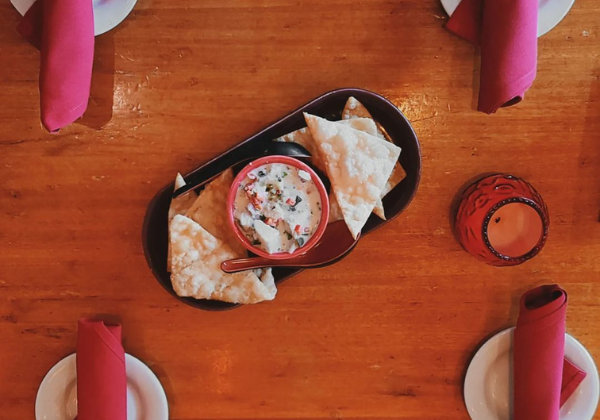 Hula's Island Grill has two nearby locations, one in the heart of Santa Cruz and the other in nearby Monterrey. Hula's is a throwback to the popular tiki restaurants that littered the Californian coast in the 50s and 60s.
Serving a variety of island-inspired fusion dishes, they boast a wide variety of food options and some super creative cocktails for you to choose from. You'll love the vibe from the moment you walk in the door.
Address: 221 Cathcart St, Santa Cruz, CA 95060
Best Italian Restaurants in Santa Cruz
Lillian's Italian Kitchen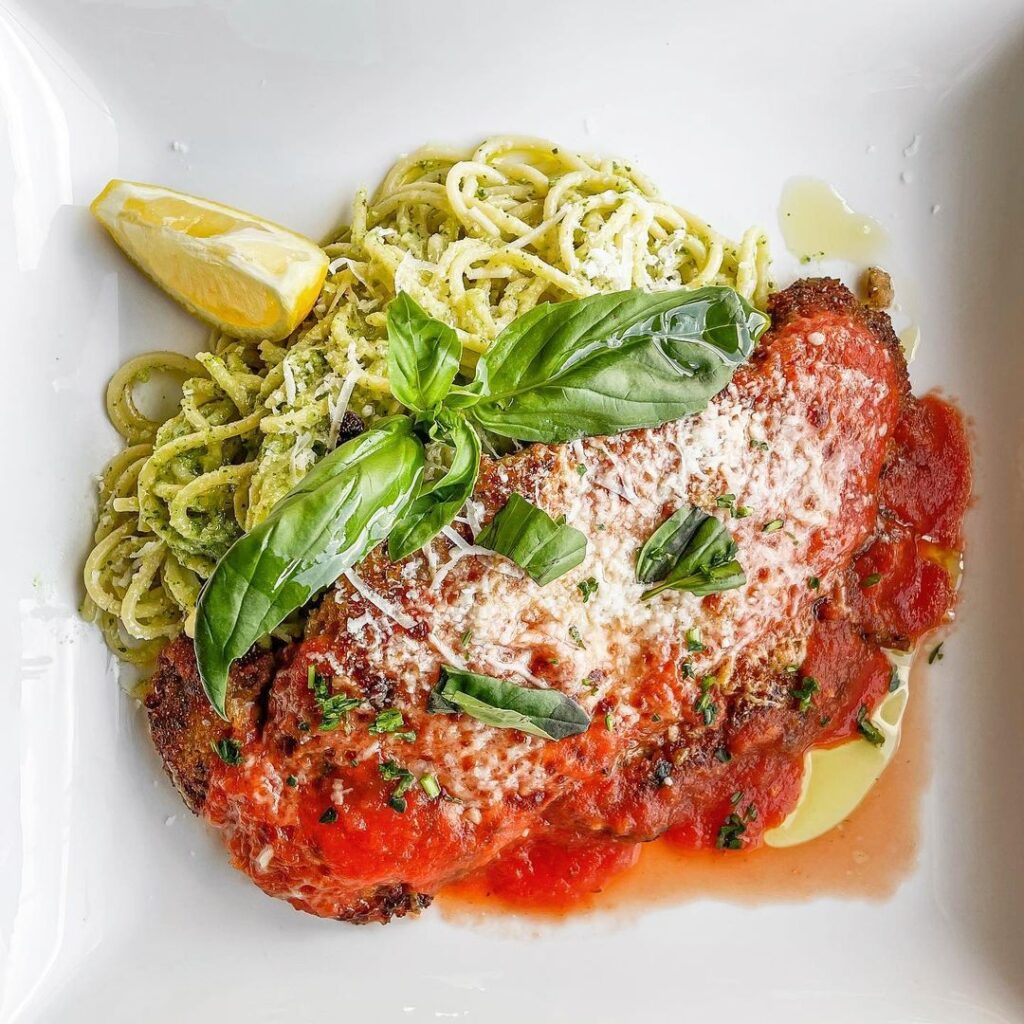 This cozy venue offers inside and outside dining options. At Lillian's Italian Kitchen, you can enjoy a great option of draft beer, ciders, wine, and all the pasta you can imagine. Try out their delicious Spaghetti Alla Carbonara, or their Braised Short Rib Ragu.
No worries if you aren't interested in a traditional pasta dish, they also have antipasto dishes available as well as sandwiches, soups, and salads. They serve locally sourced meat, fish, and poultry making sure their food is as fresh as possible.
Address: 1148 Soquel Ave, Santa Cruz, CA 95062
Ristorante Italiano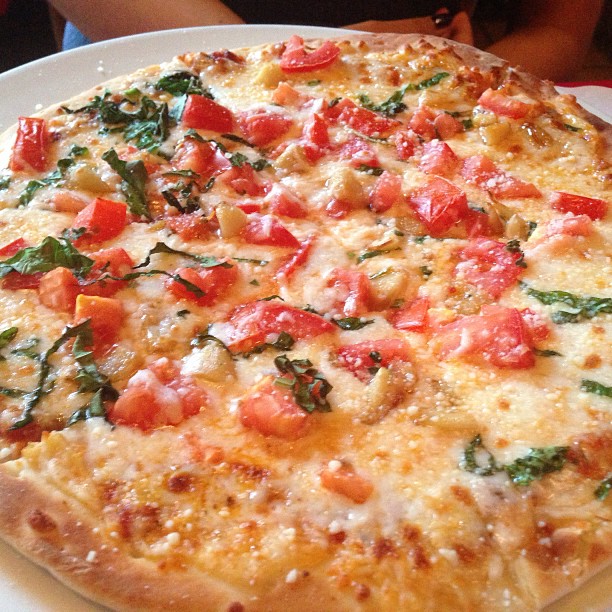 Family owned and operated since 1982, Ristorante Italiano offers new specials every week. Along with being a top Italian restaurant, it's well-known as a fantastic seafood restaurant.
From fresh scallops and seafood to spaghetti with fresh tortellini, they have it all. Some of the local's favorites are the Truffle and Cheese Gnocchi or the Pasta Tutto Buono.
For those who are looking for a more sustainable form of food, ask about their vegetarian options. They are open from 11:30 am to 2 pm for much of Thursday and Friday, and 4:00 pm to 8:15 pm Monday through Sunday.
Address: 555 Soquel Ave STE 150, Santa Cruz, CA 95062
Cafe Mare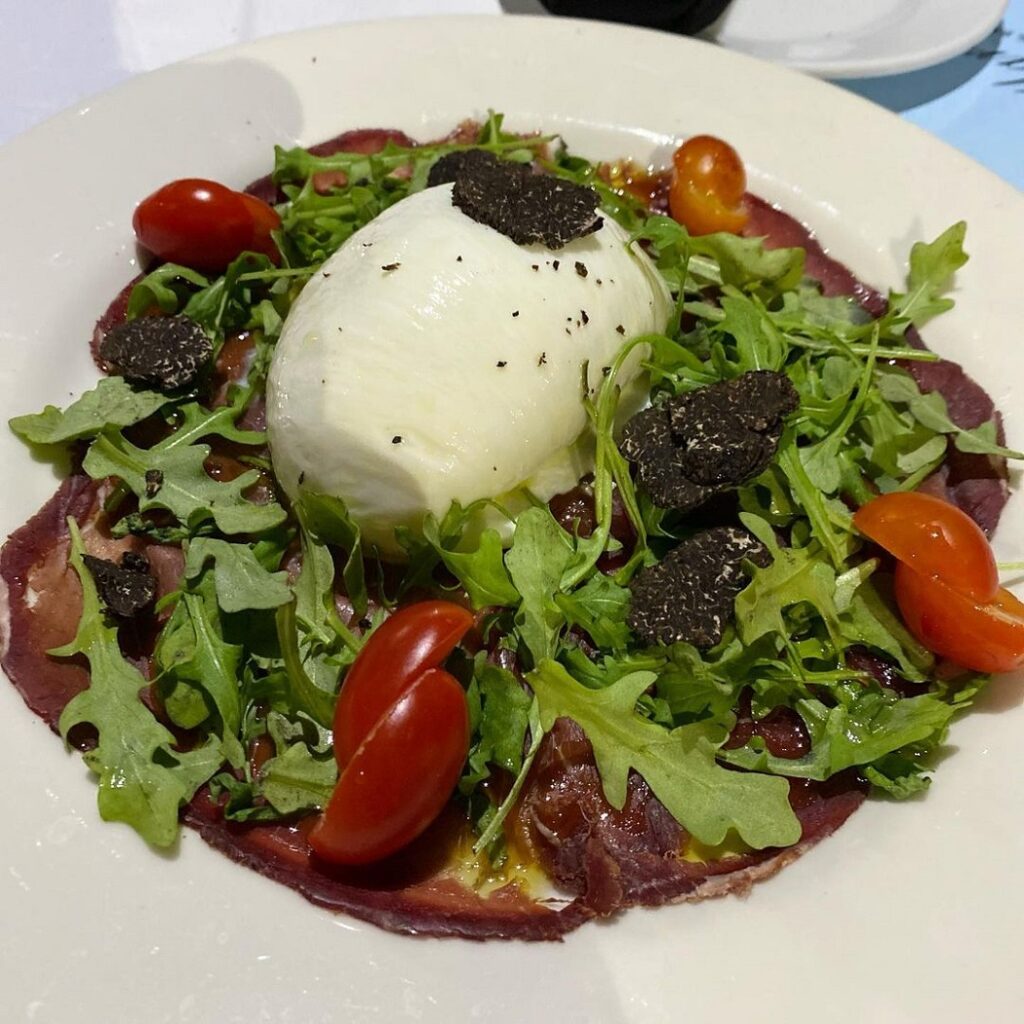 Jean Pierre Iuliano, the owner of Cafe Mare, is from Calabria and provides an authentic Italian dining experience. He has been serving the Santa Cruz community since 2002. He prides himself in using only the finest fresh, local, organic ingredients to provide and shares the simple goodness that is Italian cooking. The noodles in his pasta dishes are all homemade, so you know you're getting the best here!
He uses recipes straight from his mother in his native homeland, Italy. He also makes sure that there are plenty of Italian and California wines to compliment your meal. He creates delicious entrees that will leave you speechless.
Address: 740 Front St #100, Santa Cruz, Ca 95060
Best Mexican Restaurants in Santa Cruz
El Palomar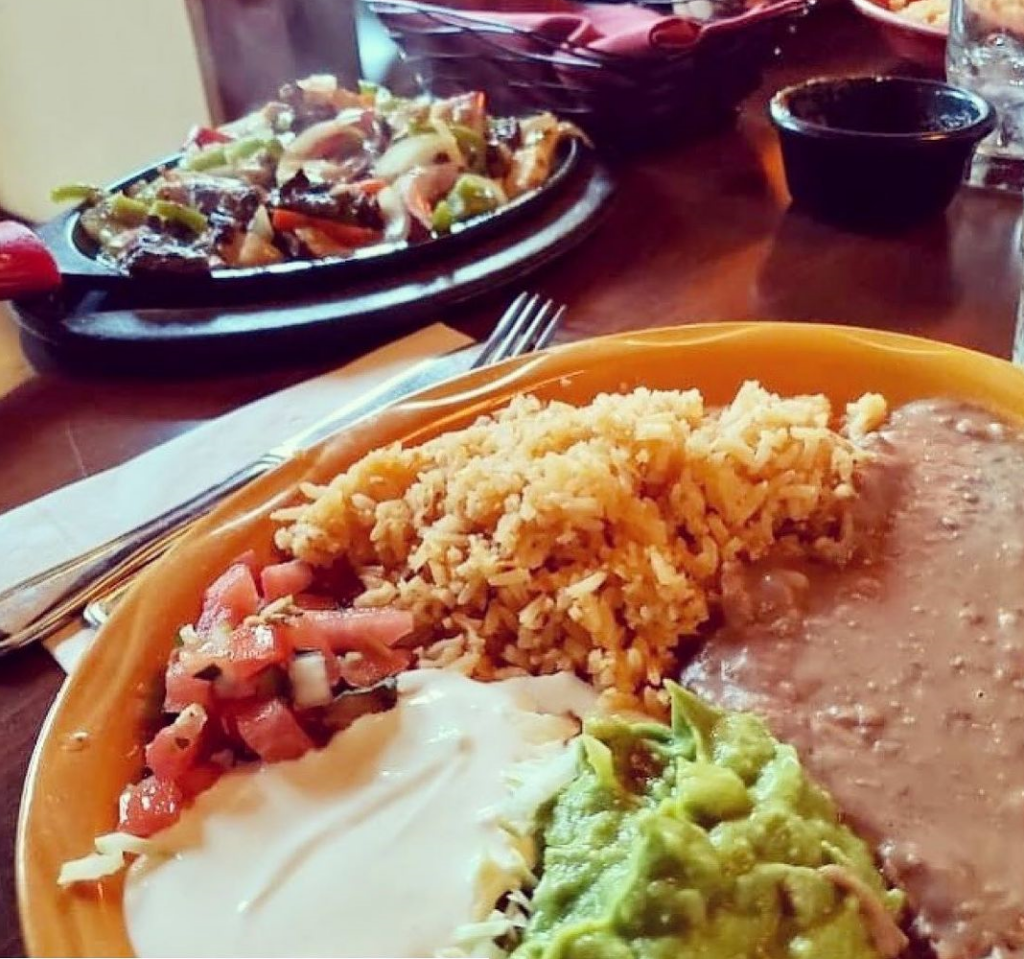 Delicious, fresh, and good quality Mexican food are common reviews for El Palomar. Offering everything from classic tacos to ceviche, and prawns or octopus, this restaurant will keep you on your toes.
This old hotel was converted into a Mexican restaurant and is decorated to make you feel like you are actually in Mexico. They offer unique food while also providing the basics like burritos and quesadillas.
Address: 1336 Pacific Ave, Santa Cruz, CA 95060
Las Olitas Cantina & Grill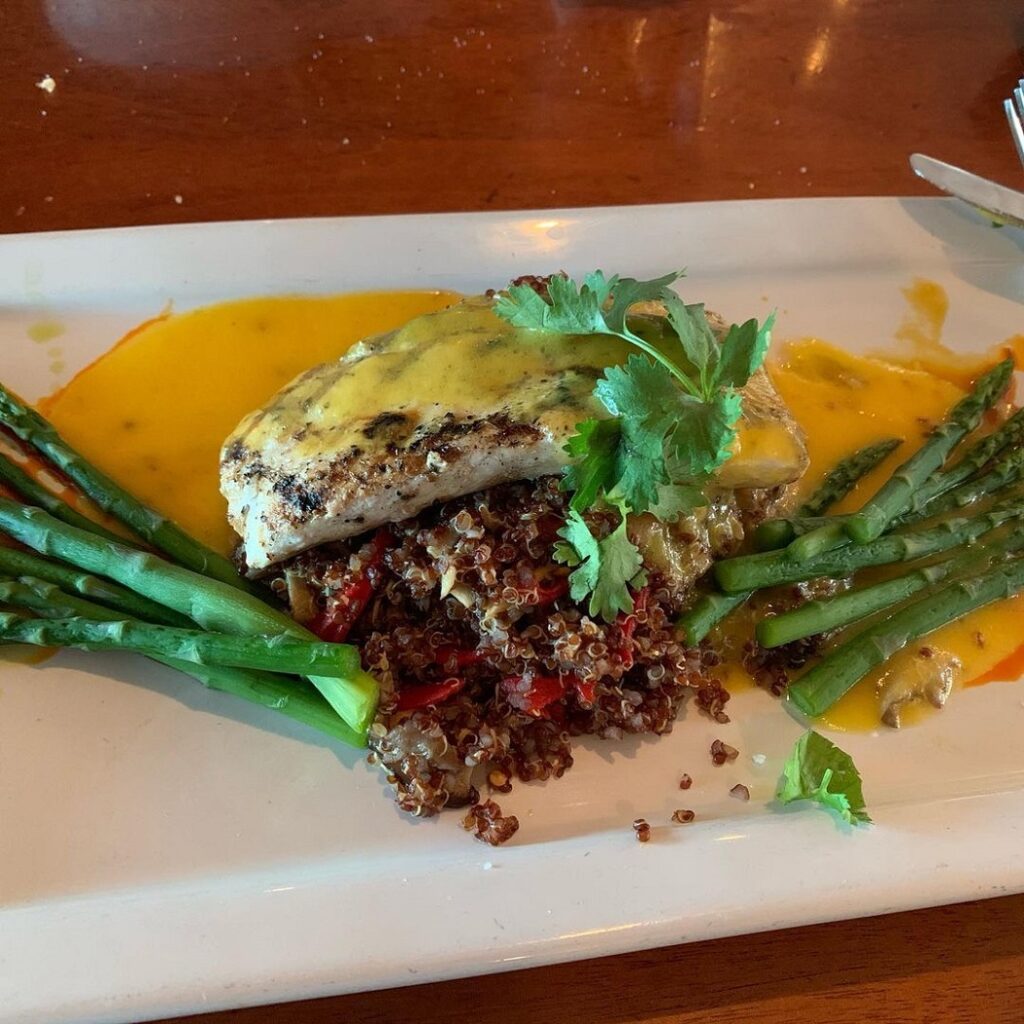 Located on the Santa Cruz Wharf, Las Olitas offers not only breathtaking views but also the best happy hour and appetizers around. Meaning "the little waves" in Spanish, you'll enjoy watching the waves crashing on the shoreline from this cute bar & grill.
Though it seems like it is off the beaten path, you don't want to miss out on authentic Mexican cuisine with unique flavors. Try out the lobster quesadilla, or opt for a refreshing margarita, that is perfect for cooling you down after a long hot day.
Address: 650 Municipal Wharf, Santa Cruz, CA 95060
Tacos Moreno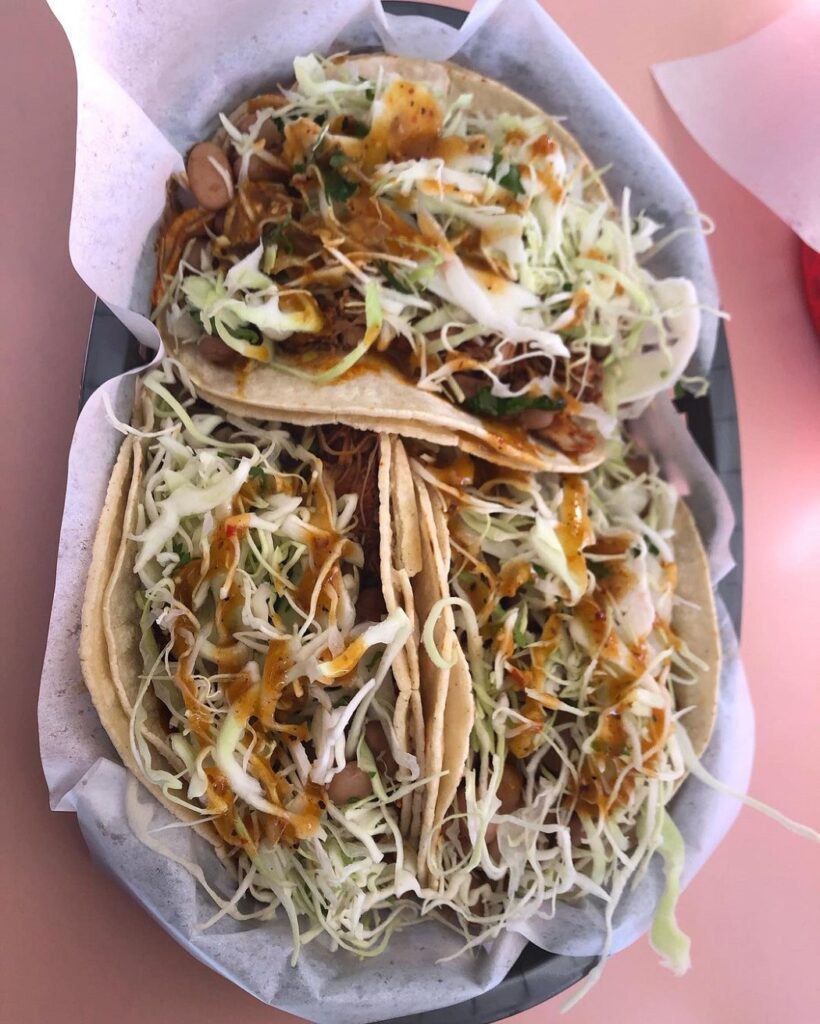 This homemade Mexican food eatery is known to have the best burrito in Santa Cruz. They have been serving the community authentic Mexican food for over twenty years. Here you won't find any frills but you will get fantastic food that will leave you wanting more. More of a fast food joint rather than a sit down restaurant, be sure to bring cash when you come here.
They have many options for those interested in a vegetarian option as well as some Mediterranean style foods as well. You will find this eatery filled with locals coming to grab a taco for lunch. They have fair prices and are open 7 days a week.
Address: 1053 Water St, Santa Cruz, CA 95062-1512
Best Pizza Restaurants in Santa Cruz
Pizza My Heart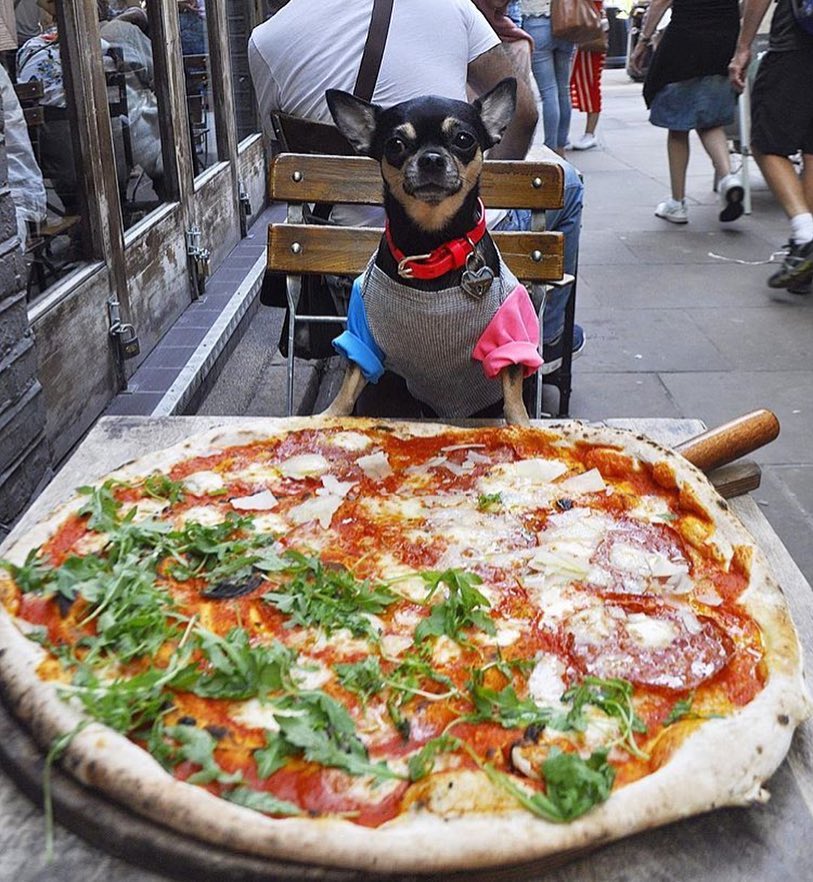 Eat like a local at Pizza My Heart, and try out some delicious pizza. You can also get a free t-shirt with a slice of pizza as you enjoy your night out or opt for delivery or take out.
The dining room is filled with old photographs of all time surfers of the place. Enjoy the history and culture of the city, while enjoying your pizza. The portions are big and it is reasonably priced.
Address: 1116 Pacific Ave Ste B, Santa Cruz, CA 95060-4472
Woodstock's Pizza Santa Cruz
Known for keeping California funky and fresh, Woodstock's Pizza has legendary pizzas, with legendary deals. Chuck Woodstock, the owner of the pizza shop, opened up their first pizza shack in 1977.
He focused on the fresh, hand-tossed dough with a unique folded-over crust with sauce inside. With his innovative technique. he quickly gained a following, especially with their Hawaiian style pizza. Although not a brewery, they offer amazing, local craft beers as well as other options for drinks as well.
Address: 710 Front St, Santa Cruz, CA 95060
Tramonti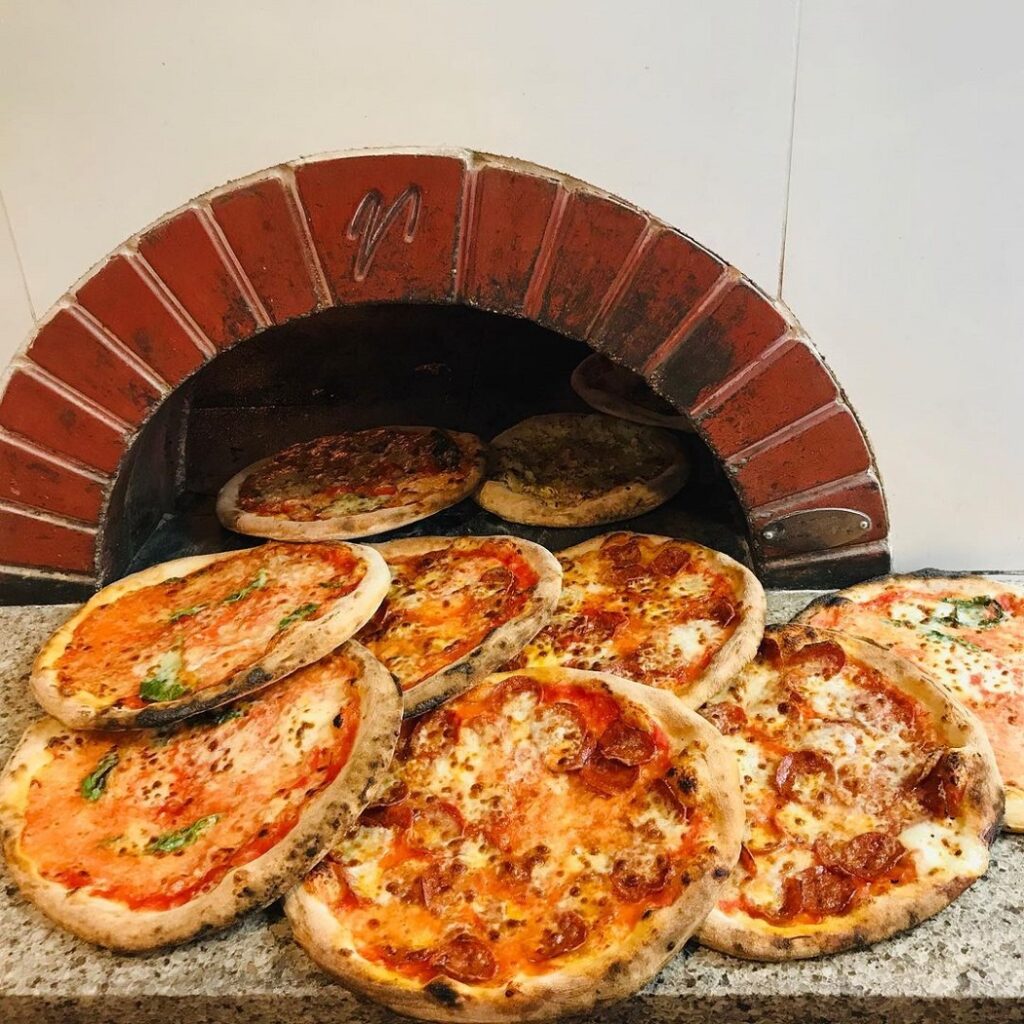 Owned and operated by the "first Italian" generation Luca and Matteo, along with their family and many Italians in the Santa Cruz community, Tramonti has a great support system. They pride themselves on bringing the authentic lifestyle of Bel Paese in all of their dishes.
They have been in business since 2012, and they have become quite popular since their opening. Try out their authentic family recipes, from Tagliolini Alla Pescatore, served with clams, prawns, and Salmon, or try out one of their delicious homemade pizzas.
Address: 528 Seabright Ave, Santa Cruz, CA 95062
Best Chinese Restaurants in Santa Cruz
Guang Zho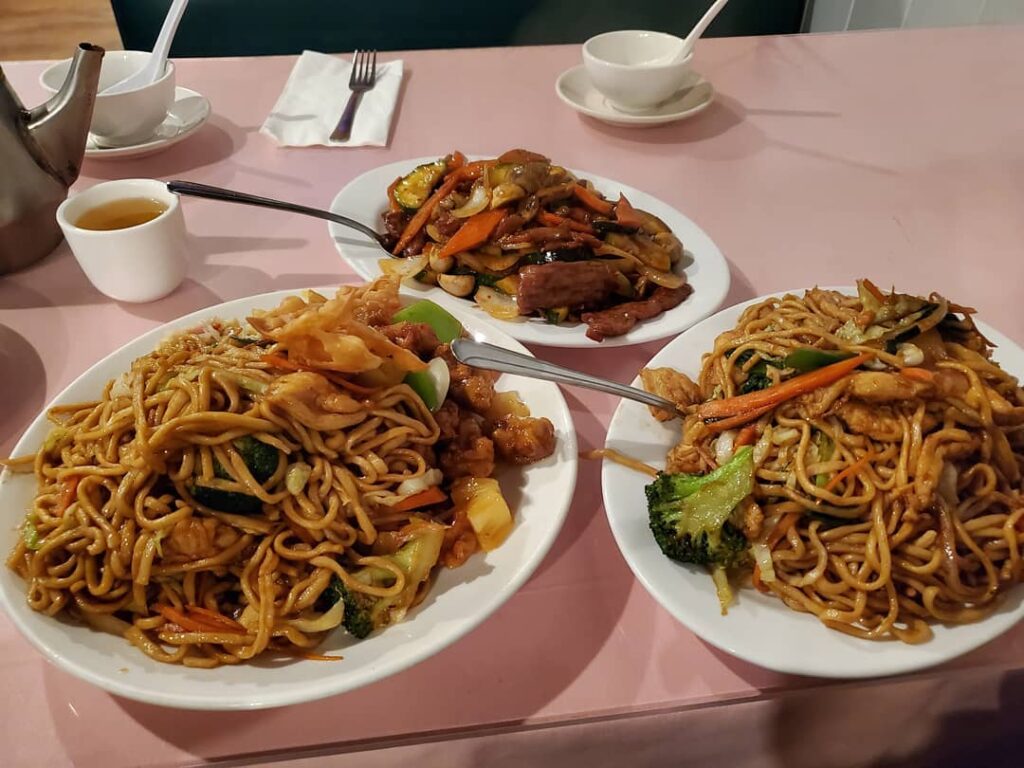 Besides the great, authentic Chinese food, Guang Zho is the perfect place to grab food as you head in or out of town. The affordable, yet large portions are not only delicious but will leave you wanting more.
They have options for those who may be vegetarian as well as authentic chop suey, though it is quite hard to find nowadays. The small and simple place will more than meet your expectations. Try out the lo-mein or fried rice.
Address: 3150 Portola Dr, Santa Cruz, CA 95062-5101
Golden Palace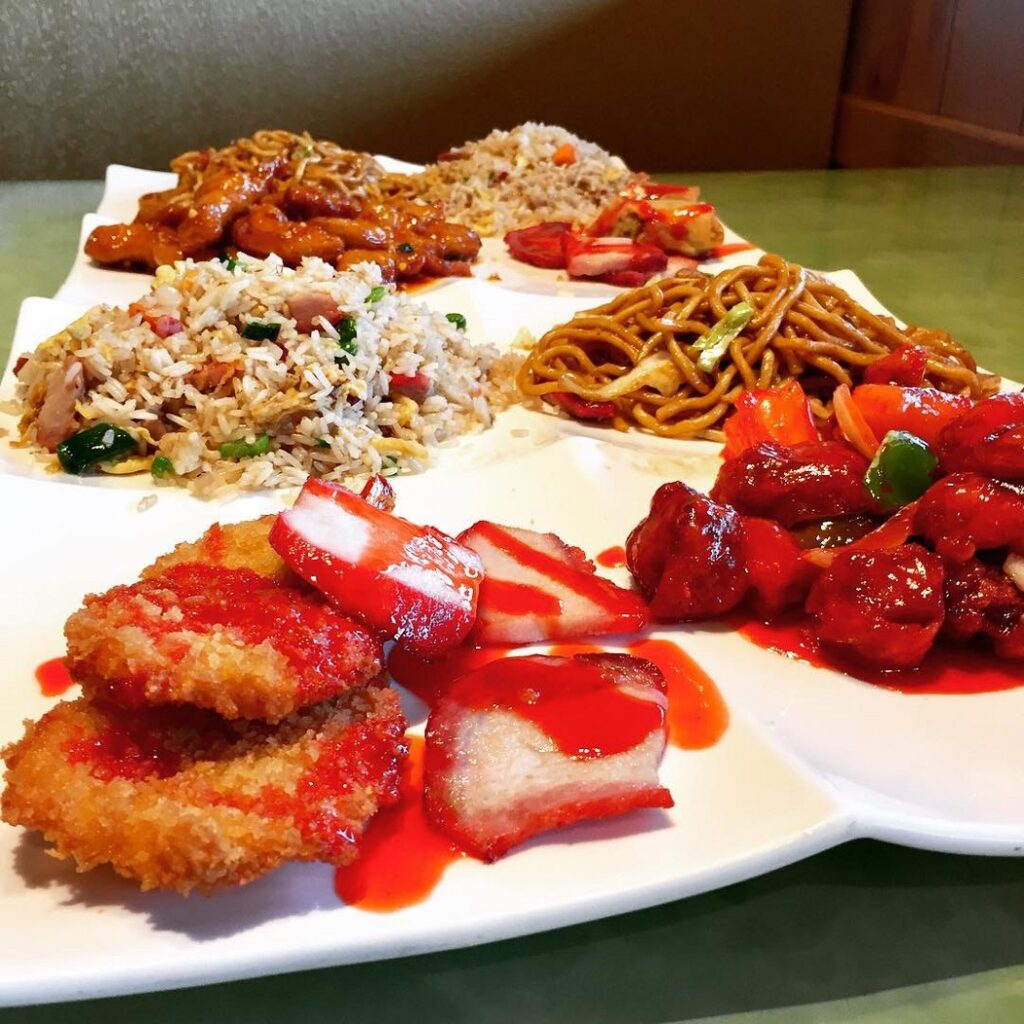 Golden Palace is a cornerstone in the Santa Cruz community and has been recognized for its outstanding Chinese cuisine, excellent service, and friendly staff. Their restaurant is known for its modern interpretation of classic dishes and its insistence on only using high-quality, fresh ingredients. They offer hot and cold appetizers, options from the griddle, cured meat, calamari, and many daily specials.
Address: 415 Ocean St, Santa Cruz, CA 9506
Chinese Village Restaurant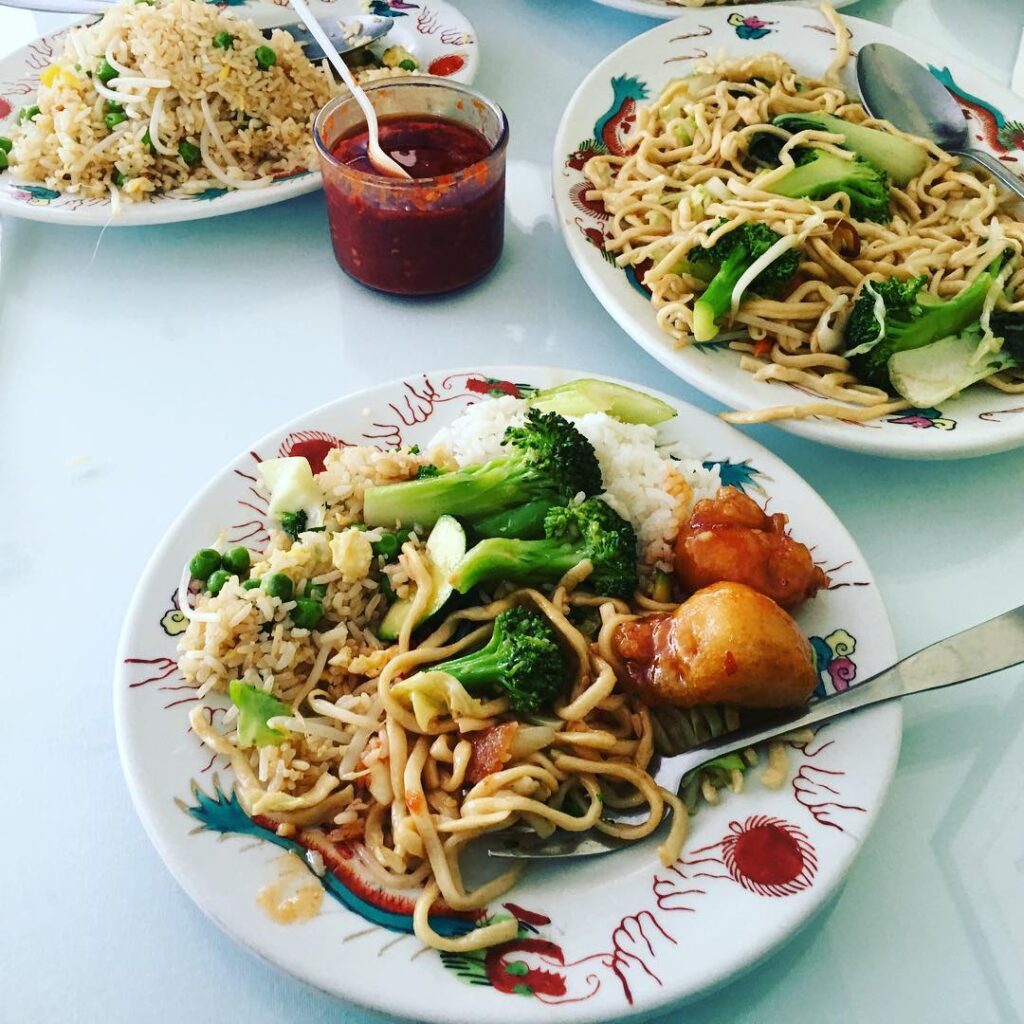 The Chinese Village Restaurant is located in Capitola and is open every day from 11 AM to 9 Pm. They offer traditional Chinese food as well as some Thai food. The customers love the family-owned, authentic restaurant as it offers cook to order meals as well as building your own plate. The flavors are worth stopping by for, maybe even more than one time.
Address: 3780 Capitola Rd, Santa Cruz, CA 95062-2048
Best Seafood Restaurants in Santa Cruz
Johnny's Harborside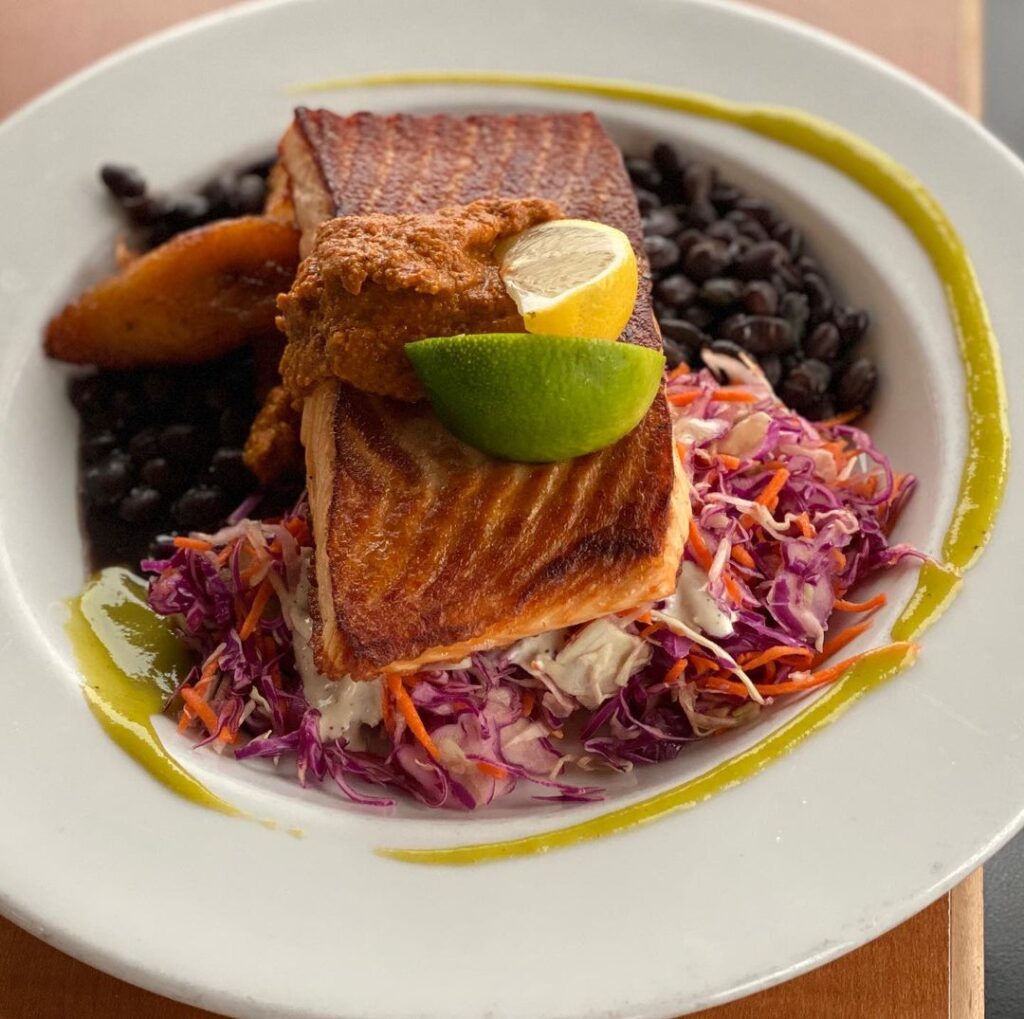 Johnny's Harborside opened in 2005 and has become a favorite to many locals and visitors. The dining room features windows all around with a spectacular view of the Harbor and out to the bay.
They constantly strive to bring you delicious and interesting specials and menu items that will have you coming back for more. From chowders to fresh fish, the interesting and different menu will leave you wanting to come back for more.
Address: 493 Lake Ave Santa Cruz, CA 95062
Firefish Grill
Add some fire to your next dining experience at the Firefish Grill. Specializing in fresh, traditional seafood, steaks and homemade pasta dishes served California-cuisine style at reasonable prices. They feature a mesquite wood-burning grill in their new exhibition kitchen.
The beautiful outdoor patio is perfect for those who want to enjoy fresh seafood and a great time. Enjoy some king crab or fresh fish, or even steak so good it tastes like a steakhouse no matter what you get you won't be disappointed.
Address: 25 Municipal Wharf, Santa Cruz, CA 95060-5459
Stagnaro Bros Seafood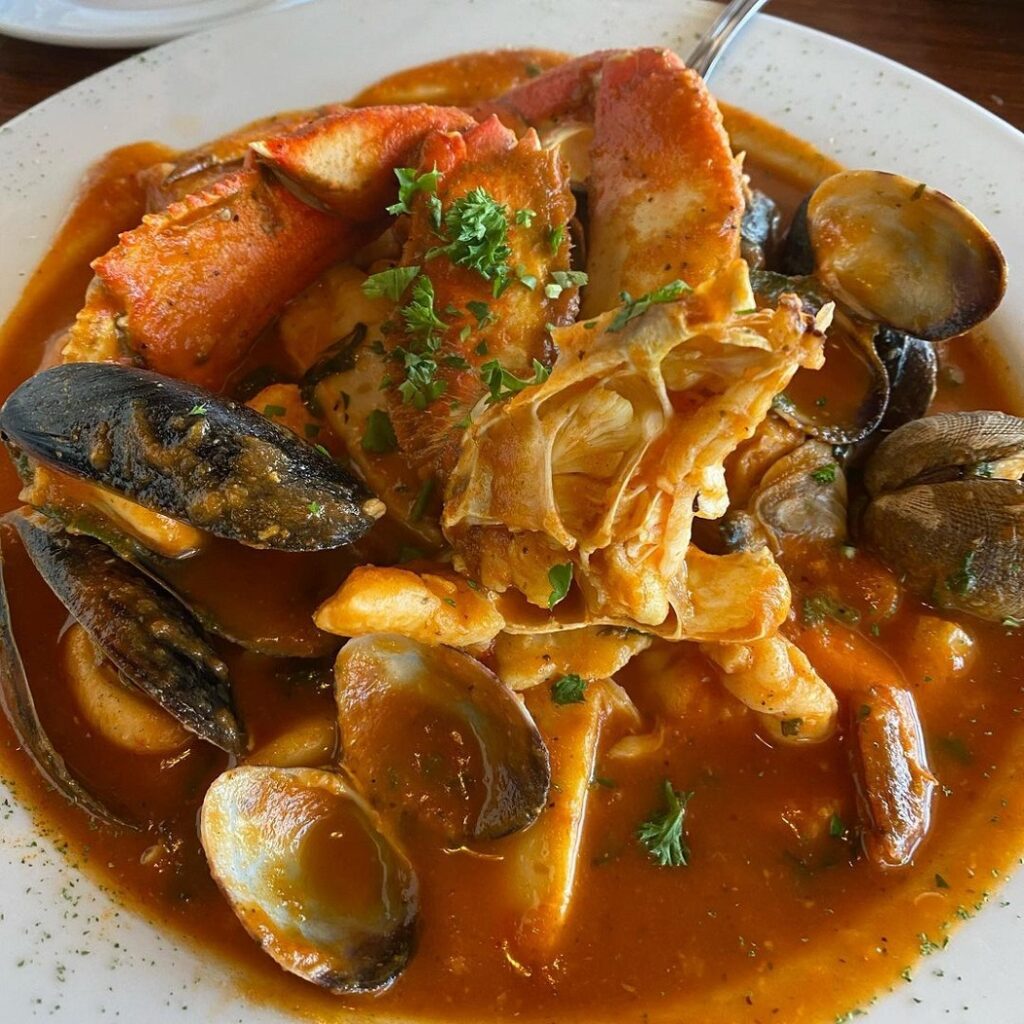 Located on the boardwalk, Stagnaro Bros Seafood is a great option for dining when strolling the boardwalk. Enjoy fresh crab cakes, a cup of chowder, or even some fish and chips.
Overlook Monterey Bay as you enjoy a serene dinner before heading back out to the hustle and bustle. They offer a full bar as well as happy hour, and a killer view.
Address: Municipal Wharf, Santa Cruz, CA 95060
Best Cafes in Santa Cruz
Walnut Avenue Cafe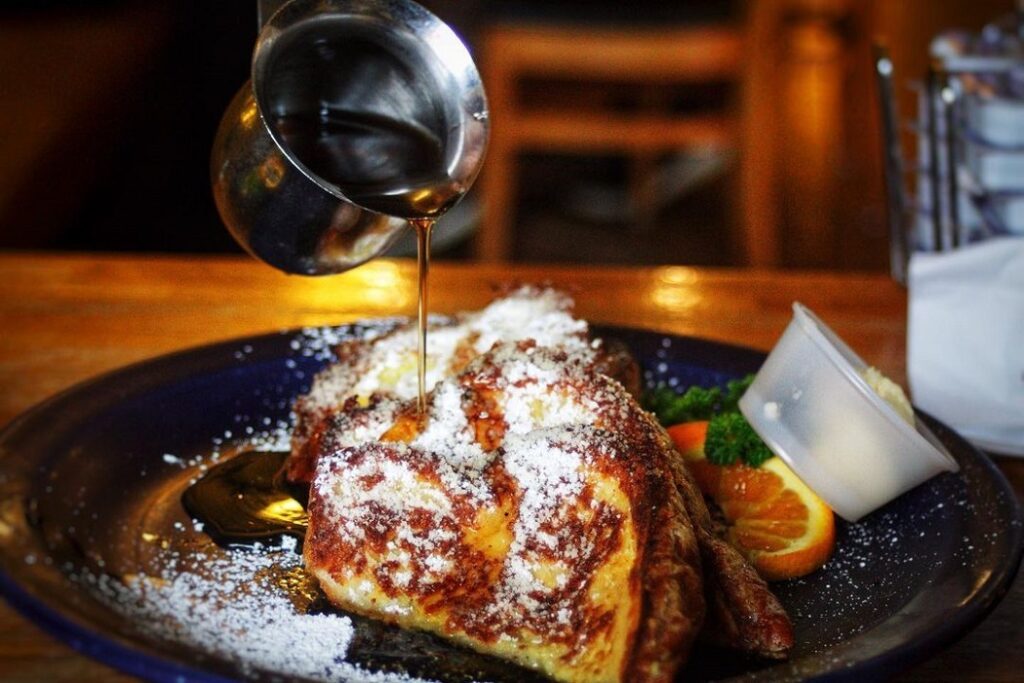 Voted "Best Breakfast" in the Santa Cruz Weekly, Walnut Avenue Café has been serving breakfast and lunch since 1994. They feature great food in a relaxed, casual environment in downtown Santa Cruz with indoor and outdoor seating.
They have a menu that can accommodate even the pickiest of eaters, including those with dietary restrictions. They also have a dog menu for your furry friends. If you are in town on the weekend, keep in mind this is a popular brunch spot on Saturdays and Sundays!
Address: 106 Walnut Avenue Santa Cruz, CA. 95060
Harbor Cafe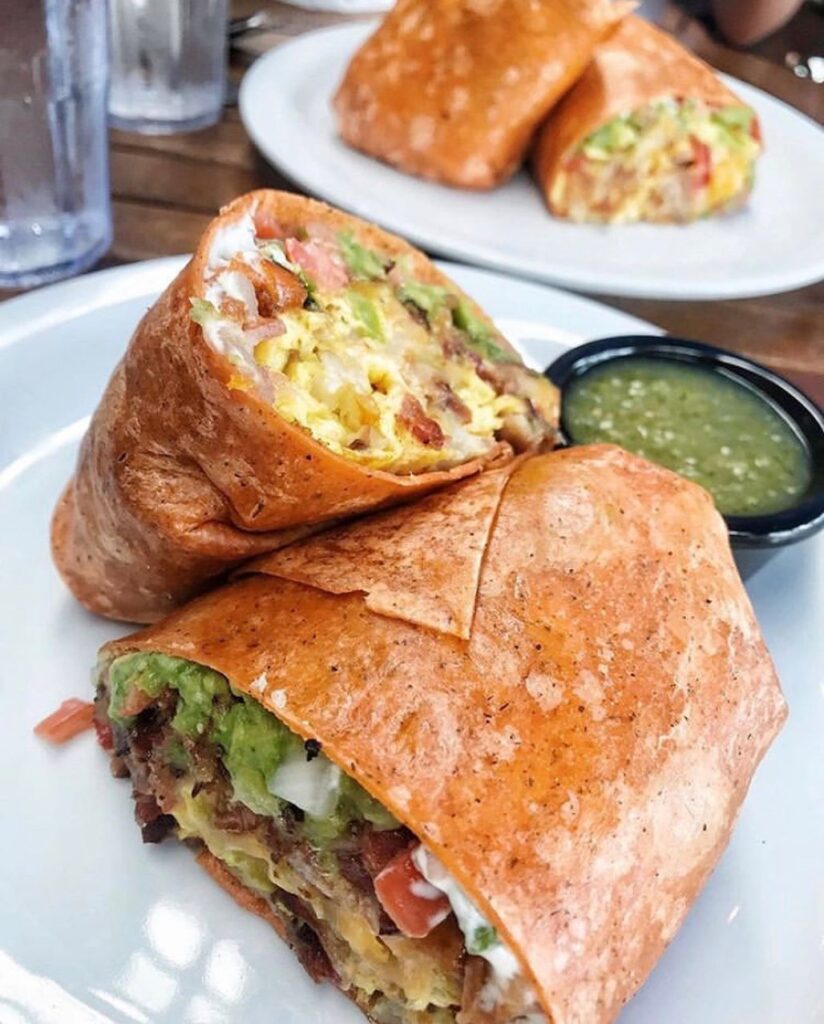 The Harbor Café has been a staple in the local community for over 50 years. The original crew of sailors and Fishermen are frequently out at the café. The incredible food, drinks, and service will leave you feeling like you are family.
Choose from traditional breakfast, fantastic brunch, and unique lunch. Grab a taco, BBQ or go more of the deli route with a sandwich. No matter what you choose, you are sure to fall in love.
Address: 535 7th Ave Santa Cruz, Ca 95062
Cafe Brasil
Try this Brazilian-style breakfast and lunch café. At Café Brasil, they invite you to experiment with breakfast with some of the exotic Amazon fruits in their fresh blended juices. You can find fruits like Acai in their juices.
Enjoy breakfast and brunch with the perfect balance between Brazilian specialties and the Santa Cruz lifestyle, with a unique touch of family recipes and creativity. All dishes are carefully created and prepared with healthy and fresh products, delivered daily.
Address: 1410 Mission St Santa Cruz, CA 95060
Best Dessert Spots in Santa Cruz
Penny Ice Creamery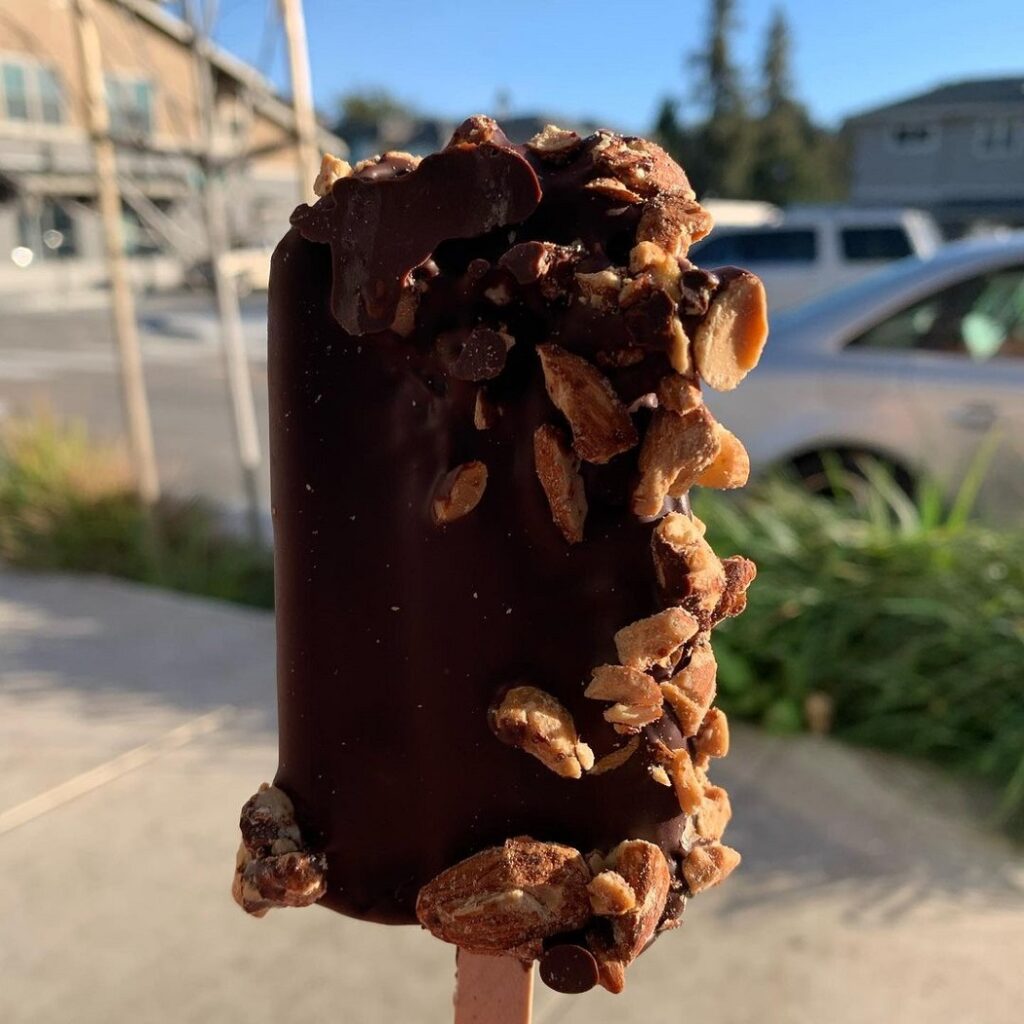 The Penny Ice Creamery is the only ice cream shop in Santa Cruz making delicious ice cream completely from scratch in house. The flavors change with the seasons and feature locally farmed and organic ingredients.
It has been in business since 2010 and was founded on the hottest day of the year. You can choose from the classics or opt for one of their ever-changing custom flavors.
Address: 141 Aptos Village Way, C2 Aptos CA, 95003
Cruz Creamery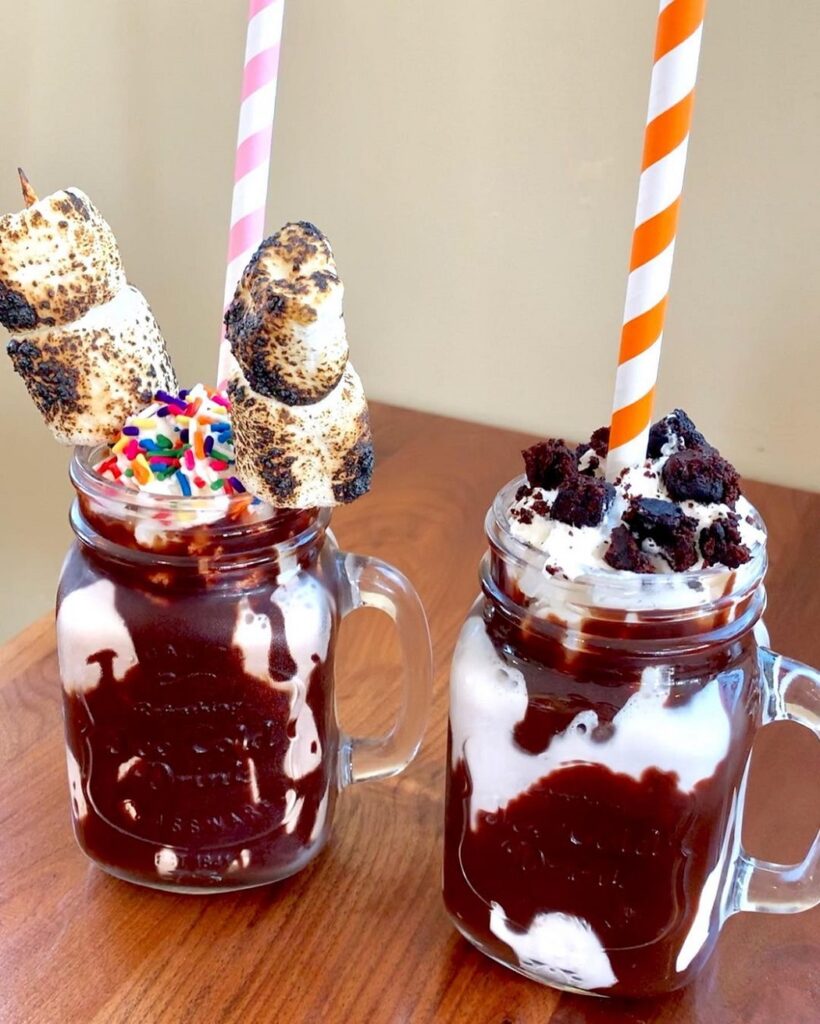 Family and locally owned, Cruz Creamery is your one-stop yogurt and ice cream shop. Featuring a self-serve frozen yogurt bar, as well as a full service ice cream counter.
Here, they hand craft delicious smoothies, shakes and other delectable desserts from fresh, organic, local farm-grown ingredients like fruits, cream, and vegetables. They provide fair prices, with the freest and most locally sourced ingredients.
Address: 815 Ocean Street Santa Cruz, CA 95060
Fosters Freezer
Fosters Freezer is known for their local California burgers and shakes. Their shakes are made with real milk soft serve ice cream. A crowd favorite is the Twister. Mix your favorite flavors with your shake or have it plain.
Try out a Sunday and grab an order of their world famous fries and cheeseburger to go along with it. With locations all over California, whether you stay on the eastside or westside there will be a Fosters Freezer close by.
Address: 229 Laurel St, Santa Cruz, CA 95062
With so many unique things to see and do in Santa Cruz it is hard to pick just a few to visit while you are in town. There is truly something for everyone in Santa Cruz, even the pickiest of eaters will find something they love.
Get ready to eat well while on your next vacation to Santa Cruz!