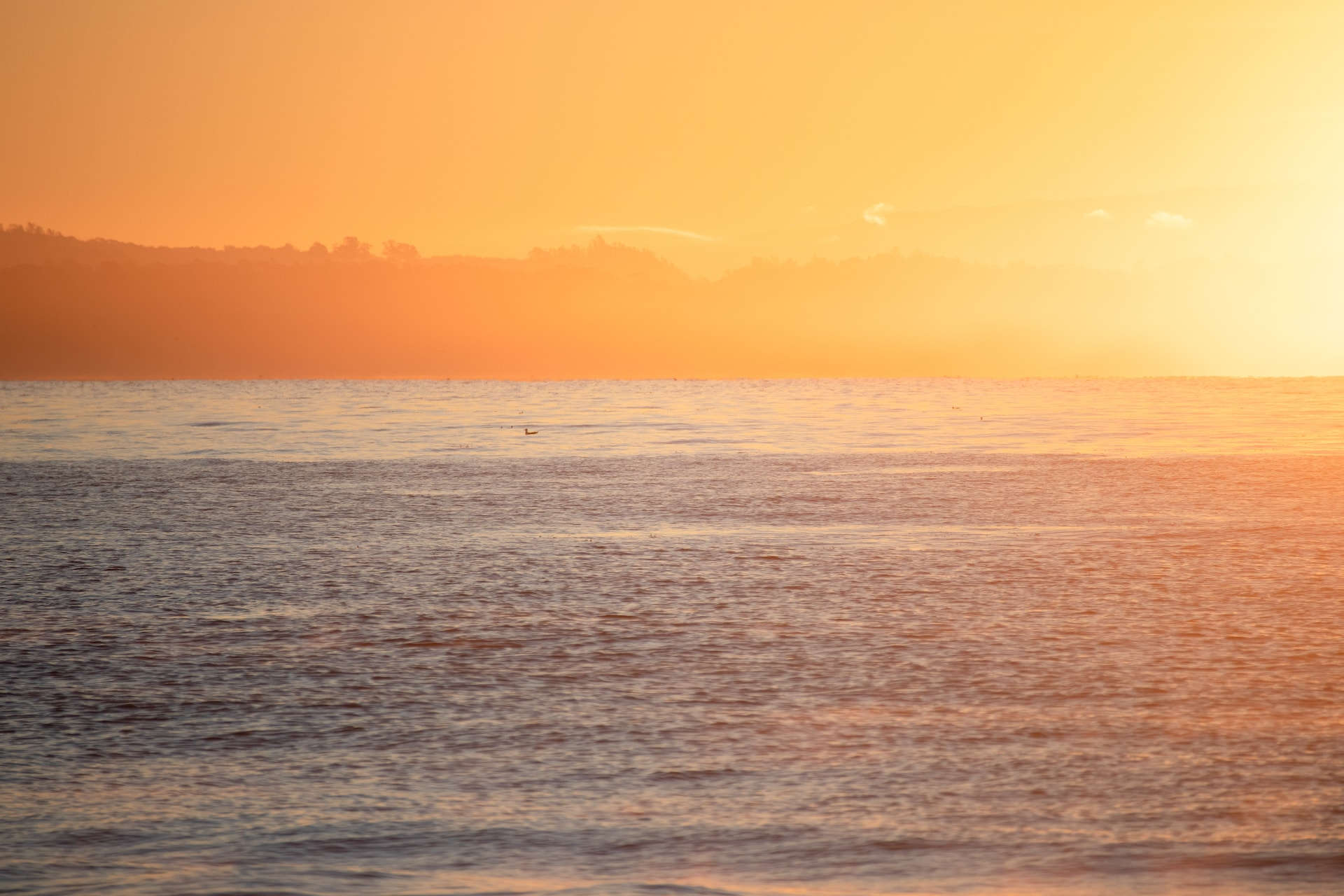 A Traveler's Guide to Capitola Village
Capitola Village is the quaint, downtown area of the city of Capitola. Nestled in the northernmost corner of Monterey Bay, just a 10 minute drive from Santa Cruz, Capitola is the perfect beach town for those seeking rest and relaxation. Whether you book a vacation rental home in Santa Cruz or Capitola itself, a visit to Capitola Village is certainly worth it.
A quick walk through the village will reveal pastel-painted storefronts, cheerful beachgoers, boutiques, restaurants, and more. In Capitola Village, you also have access to some of the area's best beaches, where you can enjoy the ocean in a multitude of ways.
Due to the area's beauty and the plethora of fun activities, it can get quite crowded, particularly in the summer- the parking spots in Capitola Village are limited to 2-3 hour stays. For long-term parking, you can park your car for the whole day in the Beach & Village lots- you'll just have to walk down a hill to reach Capitola Village from those lots.
The Best Things to Do in Capitola Village
Between the 90 different shops in Capitola Village and the expansive, sunny beaches, there is so much to discover in this lovely Santa Cruz beach town. Here are the best things to do in Capitola Village:
Shopping in Capitola Village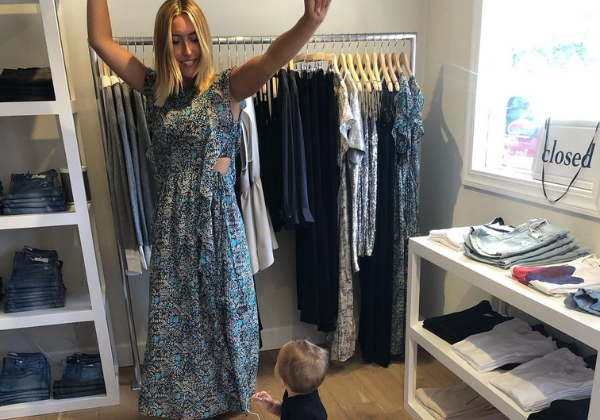 If you're looking to do some shopping on your vacation, you're in luck, because Capitola Village has some of the best shopping in Santa Cruz County! The colorful streets of the village are littered with several boutiques, gift shops, surf shops, and craft galleries to choose from. One of the most vibrant streets is Capitola Ave, so I highly suggest starting here and branching out!
Stores like Capitola Beach Company, Coastal Life, Midtown Surf Shop, and Xandra Swimwear offer excellent beach apparel, swimwear, and a variety of jewelry and other goods. Capitola Beach Company is the place to go if you need any items to use on the beach like boogie boards, towels, and sand toys.
For good west coast souvenirs, Capitola Seashells has one of the biggest collections of seashells in Northern California, including seashells that have been incorporated into jewelry and beach-inspired home decor.
Capitola Village has something for sweet lovers as well- you can't miss out on Carousel Taffy & Treats. They have bins upon bins of uniquely flavored and delicious saltwater taffy that will make your mouth water and bring joy to the child in all of us.
Visit Art Galleries
Enjoy the best of Capitola Village with this in-depth travel guide. Learn the best things to do, places to eat, and beaches to visit while you're in Capitola
In addition to lovely boutiques and souvenir shops, Capitola Village is home to a few wonderful art galleries.
For impressive, nature-centric fine photography, don't miss Tony Pagliaro Gallery. This lovely art gallery features a wide array of expertly shot coastal photography, including shots of local Capitola Beaches, nature trails, and some mountain-inspired photography. The gallery even has couches for you to relax on while appreciating the art, along with instruments you can play with!
To browse a unique collection of jewelry, hand-blown glass, and paintings, be sure to pay a visit to Phoebe's Fine Art and Jewelry. This art gallery has been a prominent part of Capitola Village since 1966, and it hosts a wide array of different artists and styles.
Go Fishing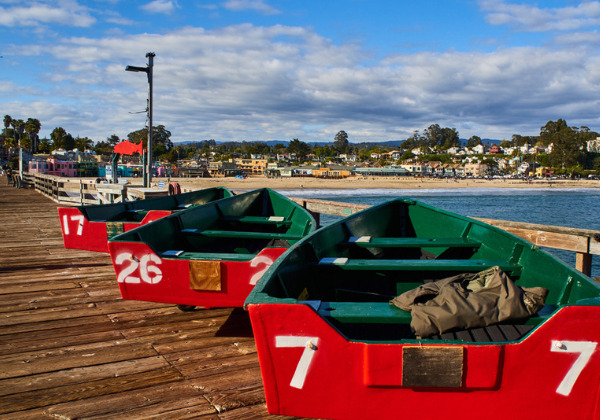 Capitola Village has a rich fishing history, and you can enjoy and embrace that history by going fishing yourself!
There are two different options available to anyone who wants to fish in this charming beach town.
Fish Off Capitola Wharf
Although commonly confused as a boardwalk, Capitola instead has a wharf. Like many other piers in California, anyone can fish off of Capitola Wharf, even without a fishing license. Some of the fish you might catch off the Capitola Wharf include Perch, Cabezon, and Rockfish. The best time to fish off of Capitola Wharf is right as the tide is changing.
Renting a Fishing Boat in Capitola Village
If you wish to take your fishing off the pier and into the seas, you can rent a fishing boat from Capitola Boat & Bait. Their fishing boat rentals include all safety equipment, and you can also purchase ice, bait, tackle, food, and drinks. You will need a fishing license for fishing off of a boat.
Wine Tasting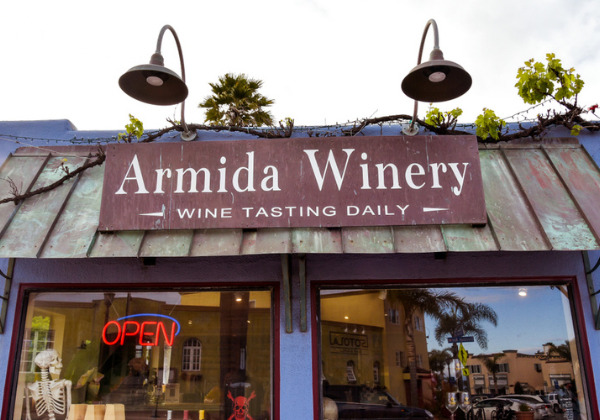 Capitola Village is in close proximity to some of the best wineries in the Santa Cruz region, so it's no surprise that this is a great place to go wine tasting!
Armida Winery is a family-owned winery based in nearby Sonoma County, and they have a tasting room right in Capitola Village. The Armida Winery tasting room has beautiful views and offers wine tastings daily! Their tasting fee is $30 for five wines, and reservations are not required.
The other option for wine tasting in Capitola Village is the beloved Capitola Wine Bar & Merchants. This exquisite wine bar has a wine for every taste, and they do not require reservations.
For the true wine aficionado, plan your trip to Capitola in conjecture with the annual Capitola Art and Wine Festival. Hosted right in the heart of Capitola Village it's the perfect time to enjoy the town with a glass of Californian wine in your hand.
Get a Massage
Another one of the best things to do in Capitola Village is to treat yourself to the ultimate form of recovery and relaxation- a massage! Capitola Village Massage offers a large variety of massage techniques including Swedish, Traditional Chinese, and Deep Tissue Massages. They are open daily, and sometimes can accommodate walk-ins but prefer that you make a reservation.
Take a Surf Lesson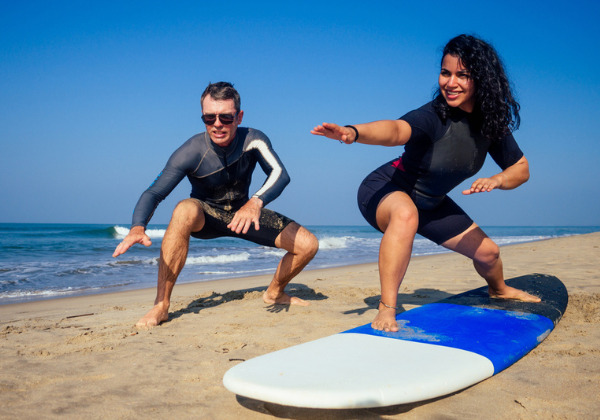 If you're interested in trying your hand at the most famous sport in Santa Cruz, sign up for a surf lesson! Capitola Beach Company offers 90-minute surf lessons in Capitola that include 30 minutes of beach training to get you ready, and an hour in the water testing out your new skills in the surf. All necessary equipment (board, wetsuit, and rashguard) is included in the lesson.
Beaches Near Capitola Village
The main draw of Capitola Village is its unbeatable coastal location. Here are the best Capitola Village Beaches you can explore, all within 10 minutes of the village:
Capitola Beach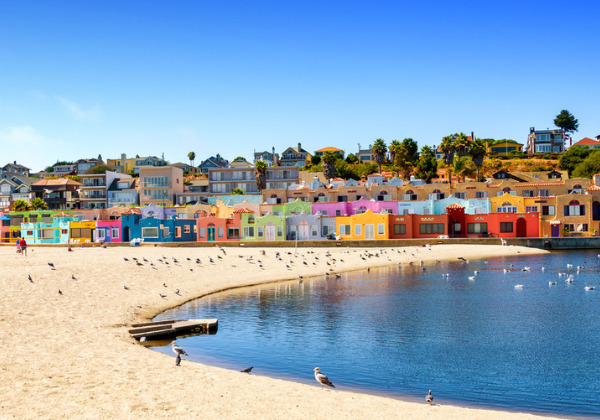 Capitola City Beach is the beach right in Capitola Village. This is an excellent beach for swimming, surfing, paddle boarding, relaxing in the sand, and more.
In addition to the many shops and restaurants right next door in Capitola Village, Capitola Beach also has restrooms, volleyball nets, showers, and benches available for public use. All in all, it's a lovely beach to spend the day at, and is suitable for all ages. Dogs are not allowed at Capitola Beach.
New Brighton State Beach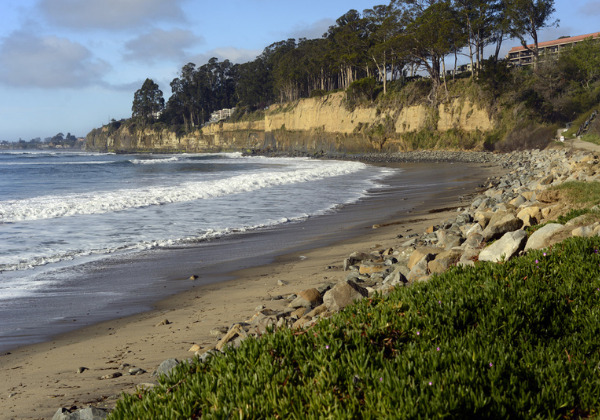 Just east of Capitola Village, you'll find New Brighton State Beach. This beach is a little more rugged than Capitola Beach and is typically less crowded. The water here is nice and calm, and it is a good beach for fishing and swimming. Feel free to bring your dogs with you as well, as this beach is dog friendly! There are restrooms available for public use as well.
New Brighton State Beach has a $10 day use fee per vehicle.
Seacliff State Beach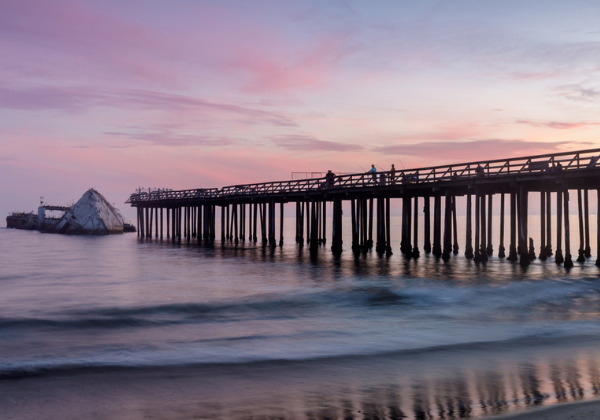 Less than a 10-minute drive away from Capitola Village, you'll encounter Seacliff State Beach, one of the most beautiful beaches in the area. Facilities available at Seacliff State Beach include a snack shop, public restrooms, a long pier, showers, and a picnic area.
This sandy beach is 2 miles long, so you'll be able to find plenty of space for yourself. Be sure to check out the remains of the USS Palo Alto (from afar) on the pier as well. There is a $10 fee per vehicle to visit Seacliff State Beach, and dogs are welcome here.
Where to Eat in Capitola Village
Capitola Village has so many delicious restaurants that it can become a bit overwhelming trying to find the perfect place! If you're feeling whimsical, it can be fun to browse the village streets and choose the restaurant that appeals to you the most.
If you'd rather plan your meals out a bit more in advance, consider these Capitola Village favorites:
Wharf House Restaurant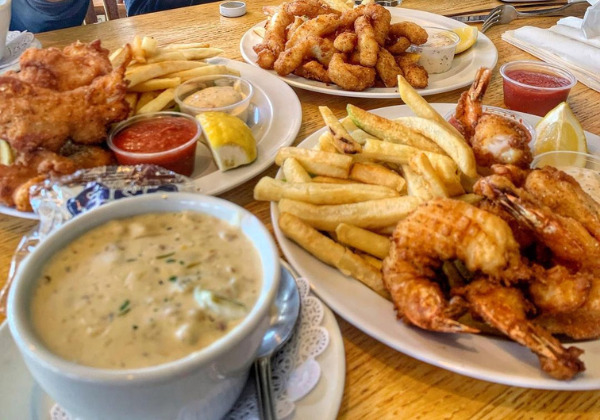 1400 Wharf Rd
For breakfast, you can't go wrong at Wharf House Restaurant. This Capitola Village favorite is located right in front of the beach, delivering sweeping views of the Pacific Ocean while you dine.
Choose from their delicious breakfast offerings of omelets, pancakes, and eggs benedict while you enjoy the ocean views and watch the waves roll in. If you're keen to visit after breakfast, they also carry lunch and dinner as well, with sandwiches and plenty of seafood on the menu.
Shadowbrook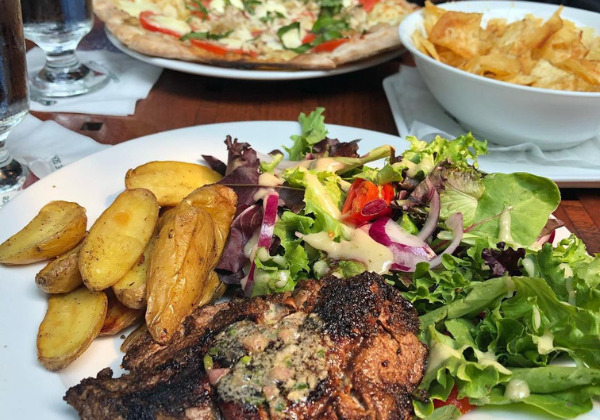 1750 Wharf Rd
Shadowbrook Restaurant is commonly hailed as the best restaurant in Capitola Village, and it's no secret why. This historical restaurant has a romantic interior and serves delicious farm-to-table seafood and steak (with some delicious vegetarian options as well). If you're craving exquisite food and an equally impressive atmosphere, this is the place to go for dinner in Capitola Village!
LittleKoe's Beach Bites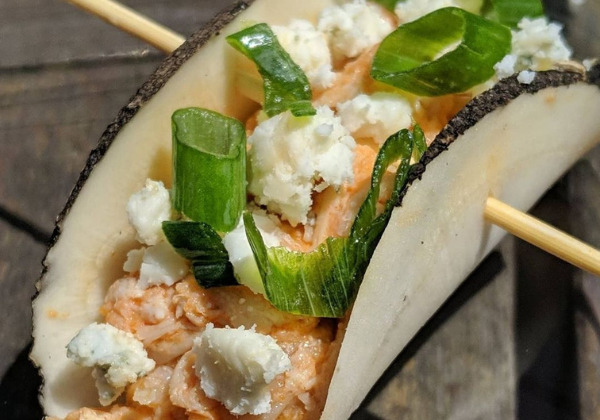 115 San Jose Ave Suite H
If you're looking to grab a quick bite at a great price, don't miss LittleKoe's Beach Bites! This new Capitola Village restaurant has a seasonally rotating menu of delicious seafood, tacos, and sandwiches! You can order their food for takeout and have a picnic on the beach, or enjoy it on their outdoor patio.
Zelda's on the Beach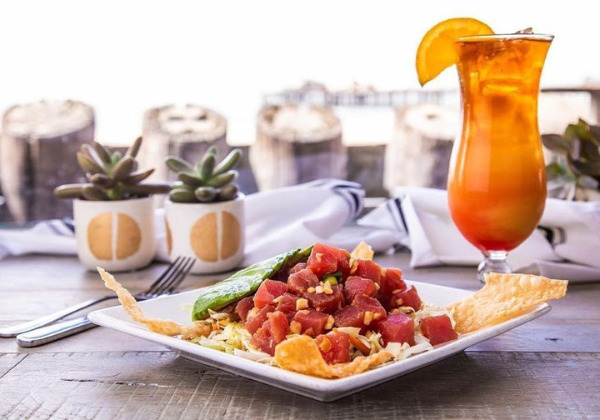 203 Esplanade
Located right on Capitola Beach, it's hard to get better views or better food while dining in Capitola while listening to great live music. Known as a seafood restaurant but famous for its creative menu of American cuisine, I'm sure you'll find something for everyone in your group at Zelda's. If you need your coffee fix anytime of the day while enjoying Capitola Village, don't miss the full-service coffee bar here.
Enjoy Capitola Village
Whether you spend the day shopping, exploring the restaurant scene, enjoying the beach, or a combination of everything, you're sure to have an incredible time in Capitola Village. This picturesque coastal village truly has something for everyone!