For a more tranquil getaway to Monterey Bay, you'll love La Selva Beach. Here's just what you need to know to start planning your ideal beach trip.
Nestled on the shores of Monterey Bay, La Selva Beach is a small community with a private beach in southern Santa Cruz, just north of Watsonville, and south of Capitola and Aptos. While it's a private beach, it still has public access, so anyone can come and enjoy the beach.
La Selva Beach is truly a magical place. It's very secluded, and one of the least touristy beaches in the whole Santa Cruz area. This makes it perfect for peaceful morning walks, relaxing days on the beach, and more. Lucky you can enjoy the magic any time of the day by staying in one of our beautiful vacation rentals in La Selva Beach.
For the best of what this beautiful beach has to offer, take a look at our ultimate traveler's guide to La Selva Beach, Ca below!
The Best Things to do at La Selva Beach, CA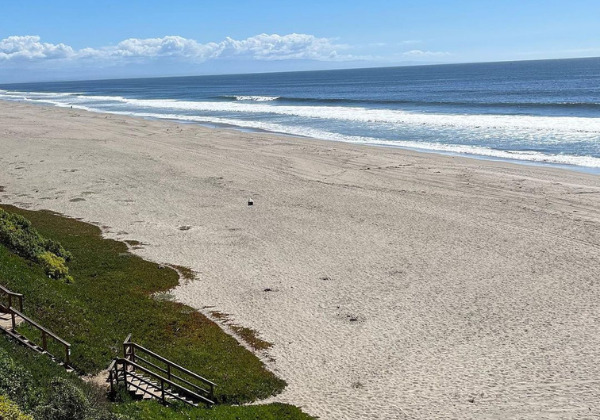 Although not nearly as well-known as its northern neighbor, Santa Cruz, there's still plenty to do here. For someone that wants natural beauty, great access to nature, and a more laid back trip, La Selva is your spot!
There is so much to do at this quiet and secluded beach. Whether you're a sports enthusiast or looking to achieve some relaxation time, you're in for a treat at La Selva Beach.
Have a Beach Day
La Selva Beach is the perfect spot for a beach day. The beach is remote and uncrowded, and you will always have plenty of space to yourself to relax in the sunshine.
The beach is also very soft and sandy, so you won't have any difficulty finding a comfortable place to set up shop for a beach day. Leashed dogs are also welcome at La Selva Beach, so you can bring your pups along who will surely enjoy the beach just as much as you will.
In the summer, lifeguards patrol La Selva Beach frequently. This beach is very exposed, and gets lots of swell and the water has strong currents, making it not so great for swimming. When the seas are calm, it's still usually safe to wade in the shallow waters to cool off.
You can use the public restrooms at neighboring Manresa State Beach, although it's about a 10-15 minute walk. There is paid parking at Manresa State Beach as well.
Hit the Waves for Some Surfing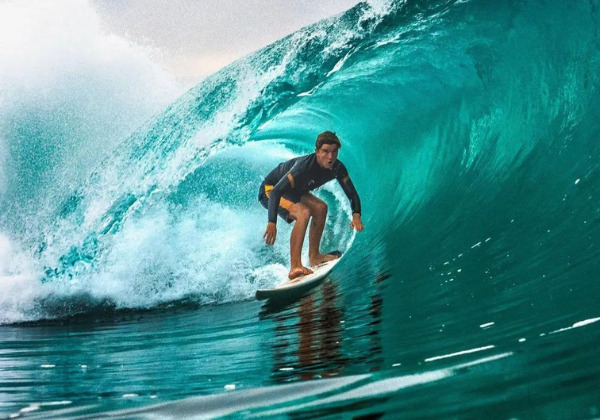 While strong currents and large ocean swells make La Selva Beach less than ideal for swimming, they make for fantastic surfing. It's one of the best surf spots in the area. La Selva is a haven for shortboarders, longboarders, and boogie boarders alike. If you're an avid surfer heading to La Selva, be sure to bring your board and wetsuit along so you can surf some of the least crowded waves in Santa Cruz.
The best times to paddle out are when it's a mid-tide, whether it's dropping or rising. Additionally, you'll want to paddle out when it's not too windy, which is usually the early morning and the later hours of the evening, just before dark. The water is fairly cold year-round at La Selva Beach, so you'll want either a 3/2mm or 4/3mm wetsuit before paddling out for an extended period of time, whether you're surfing or boogie boarding.
Wind Down Your Day at a Campfire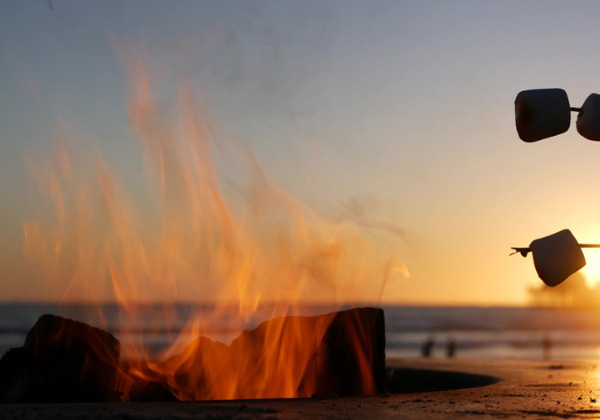 After a long day at the beach, there's nothing quite like cozying up next to the fire to roast some s'mores and exchange fun stories from your beach day. While La Selva itself doesn't have any firepits, Manresa Beach is right next to it and has fire pits available for use.
Go Fishing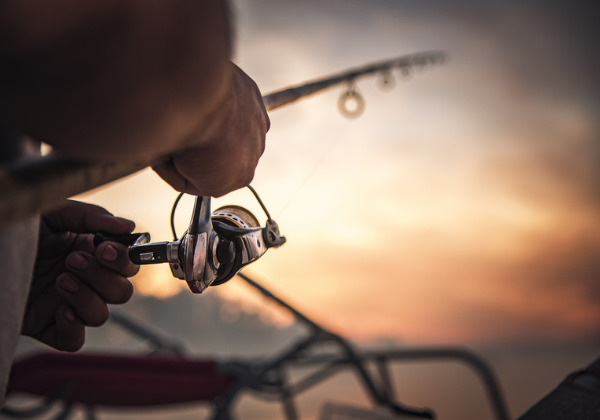 La Selva Beach is one of the more rugged beaches in Santa Cruz, and the waters here are teeming with wildlife! This makes La Selva excellent for fishing. You can fish right from the shore, and the perfect times for fishing are right at dawn and dusk.
Some of the fish you might encounter while fishing at La Selva include Surfperch, California Halibut, Striped Bass, and more.
Just be sure you have all of the proper fishing licenses in order before casting your line from the beach or a boat.
Enjoy a Scenic Picnic
While there are a few good restaurants nearby, La Selva Beach is an excellent place for a picnic. Especially if you're planning an all day beach day, it's really nice to have lunch on the beach.
In addition to the sand itself, the bluffs overlooking the beach are another great spot for a picnic.
Watch the Sunset from the Cliffs
Watching the sunset is without a doubt one of the best things to do at La Selva Beach. While many enjoy watching the sunset from the sand, watching it from the sea cliffs overlooking the ocean and beach is a truly amazing experience.
Look for Marine Life
La Selva Beach gets its name from the Spanish word "La Selva", which means "the jungle".
La Selva Beach really lives up to its Spanish name, as the beach is full of marine life! In addition to tons of smaller fish, larger marine animals such as sharks, whales, dolphins, sea otters, and seals are frequently spotted at La Selva Beach.
It's also very common to find sand dollars along the beach, especially in the mornings.
If you're really keen on spotting wildlife, the best times of day for wildlife activity are dawn and dusk. Watching both the sunrise and sunset at La Selva Beach drastically increases your chances of spotting marine life. There's nothing quite as magical as watching a pod of dolphins swimming and playing in the surf at La Selva Beach.
The lucky ones might even get to do some whale watching while here, too.
Bring Your Binoculars for Birdwatching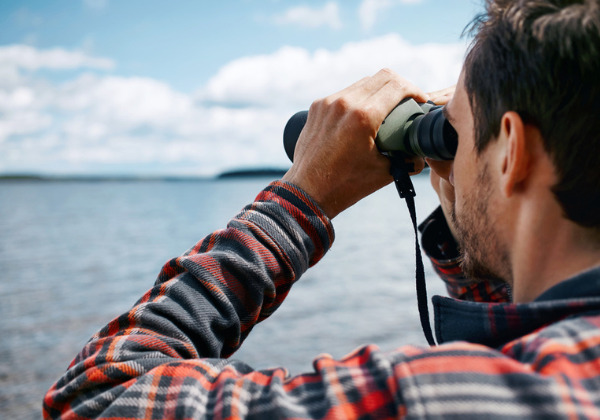 Santa Cruz is one of the best places in California for birdwatching. The variety of ecosystems including marshes, beaches, and forests bring birds to Santa Cruz in droves. La Selva Beach is no different. If you turn your eyes to the skies, you'll likely spot several birds like surf scooters, finches, hummingbirds, and more!
You can birdwatch right from La Selva Beach, and bringing a pair of binoculars along will help your eyes spot birds from even further away.
Check out the Watsonville Farmers Market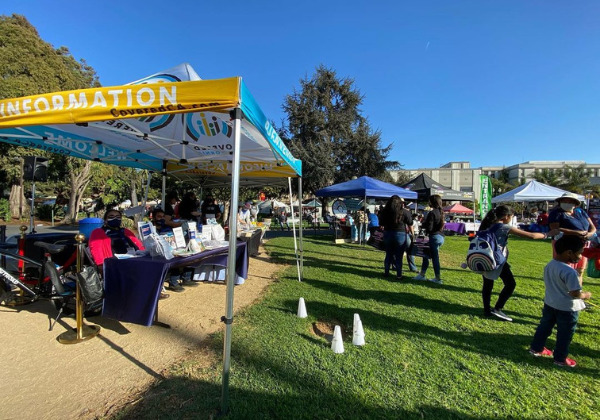 Every Friday from 2-7 pm, you can gather up the best fresh produce, baked goods, and snacks that the area has to offer over at the Watsonville Farmers Market.
The Watsonville Farmers Market isn't your traditional farmer's market- it's not just fresh produce you'll find here, but also all sorts of food! You'll primarily find delicious, authentic Mexican food, along with burgers, seafood, and seasonal goods like fresh summer corn on the cob.
If you're looking to stock up on some fresh produce and also make lunch or dinner out of the excursion, you'll definitely want to pay a visit to the Watsonville Farmers Market. Be sure to sample the mouth-watering pupusas and tacos!
Amazing Restaurants in La Selva Beach, CA
After working up an appetite with all the fun beach activities at La Selva, you won't have to go far to have a delicious meal. Here are some great restaurants that are just a short drive from La Selva Beach.
Village Host Pizza & Grill
After a long day of surfing, sunbathing, and enjoying the beach, what's better than some fresh pies? Village Host Pizza and Grill is located just minutes away from La Selva Beach, and serves delicious pizzas and sandwiches.
You can dine inside the restaurant itself, or order takeout or delivery to enjoy their pizzas from the comforts of home.
The main reason their pizzas are so good is because they use very high-quality ingredients. For example, all of their produce is sourced locally, and their 100% whole milk mozzarella makes their pizzas truly mouth watering. You can enjoy the Village Host Pizza & Grill any day of the week, from 11-9 pm.
Sanderlings Restaurant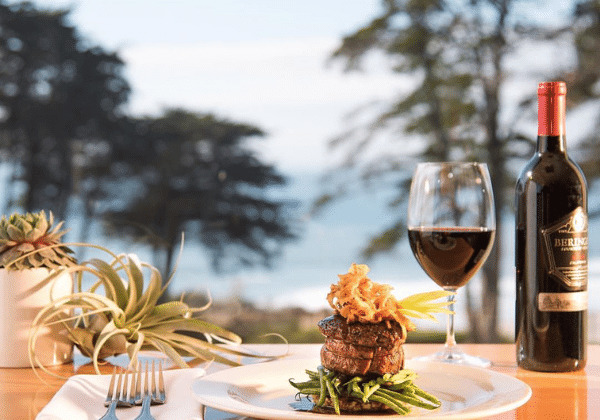 For an elegant, beachfront dining experience, check out Sanderlings Restaurant. Sanderlings offers incredible California coastal cuisine, with a wide array of seafood. Be sure to try their Ahi Tuna Poke and Cioppino.
Sanderlings is open for breakfast, lunch, and dinner, and they even have a happy hour where you can enjoy a glass of regional wine, or one of their craft cocktails with an incredible view of the seascape.
Palapas Restaurant & Cantina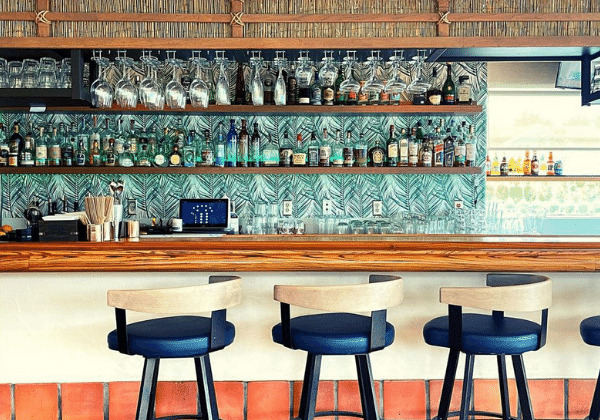 Palapas Restaurant & Cantina serves tasty Mexican cuisine from their incredible oceanfront location. You can dine both inside and outside, and their ocean views are amazing. Don't miss their Chili Verde, with spicy green chile and delicious, warm, homemade tortillas. Palapas also has a full bar, so you can enjoy delicious margaritas and cocktails inspired by beaches all over the world.
Enjoy La Selva Beach, CA
La Selva Beach is truly a special place. It has next to no development, which helps to keep the beach clean, peaceful, and naturally wild. It's very uncrowded, and has miles of soft, sandy beaches as far as the eye can see in either direction.
La Selva Beach is one of the best beaches in California for a peaceful, beautiful beach getaway.