Visiting the Santa Cruz Museum of Art & History
If the idyllic coastline and redwood forests of Santa Cruz weren't enough to draw you in, its rich art scene and local history might. And what better way to get to know the area when staying at a local vacation home than by taking a trip to the Santa Cruz Museum of Art & History (MAH)?
Among Santa Cruz's many notable museums, MAH is a standout. So—what can you expect on your visit? Let's dive into some of the museum's highlights.
About Santa Cruz's MAH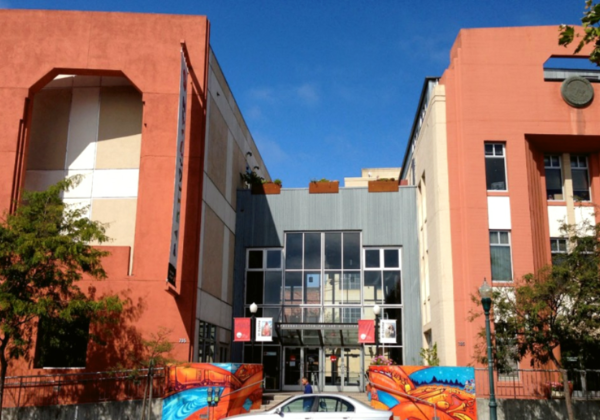 This 25-year-old nonprofit museum—lovingly referred to as MAH—is dedicated to preserving the region's culture, stories, and artwork through permanent collections from local artists as well as rotating exhibitions that showcase a wealth of artifacts and stories.
What started as a collaborative effort between the Santa Cruz Historical Society and the Art Museum of Santa Cruz County to revive an old jail site has since grown into a vibrant space for the community to come together and celebrate its roots.
While it's grown in size and scope since its opening back in 1996, MAH now acts as one of the most comprehensive historical institutions on California's Central Coast. So no matter what brings you to Santa Cruz for a visit, a trip to the MAH will surely provide an immersive experience worth remembering.
MAH Exhibitions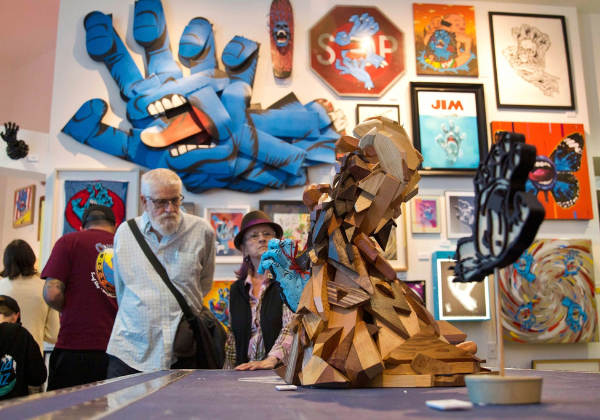 The mainstay of the museum, MAH's three stories of exhibitions, centers around a variety of topics with one goal in mind – to provide a deeper understanding of Santa Cruz's culture and history.
The majority of the galleries and works are temporary, so you can expect something new every time you visit.
Some past examples include a photo exhibition on the biodiversity of Monterey Bay, laser-cut sculptures that explored how mathematics and geometry influence patterns, the origin stories of Santa Cruz's mountain biking community, personal accounts from locals about their tattoos, and a giant 15-foot red ball that continuously appeared in new places daily throughout the county.
As you can see, the museum's exhibitions cover a wide range of topics and span multiple artistic disciplines. While change is constant, there are a few permanent fixtures you can't miss.
Santa Cruz County History Gallery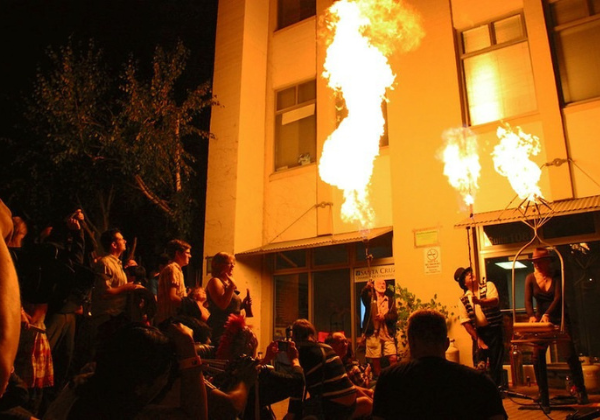 The County History Gallery is a must-visit for anyone looking to gain an in-depth understanding of Santa Cruz's past. With rotating history pods that cover over two centuries of stories, you can learn about everything from Ohlone culture to the area's agricultural and winemaking roots, fishing industry legacy, and economic development.
Rather than a sweeping overview, the gallery offers visitors a chance to dive deep into small pockets and niche groups of the people who made the city what it is today. From the artists who rebuilt the downtown area after it was devasted by the 1989 Loma Prieta earthquake to the crucial contributions of the local LGBTQ+ community, the gallery provides an honest and comprehensive look at Santa Cruz's past.
Click here to see what's currently being displayed and what's on deck for future exhibitions.
Mary and Harry Blanchard Sculpture Garden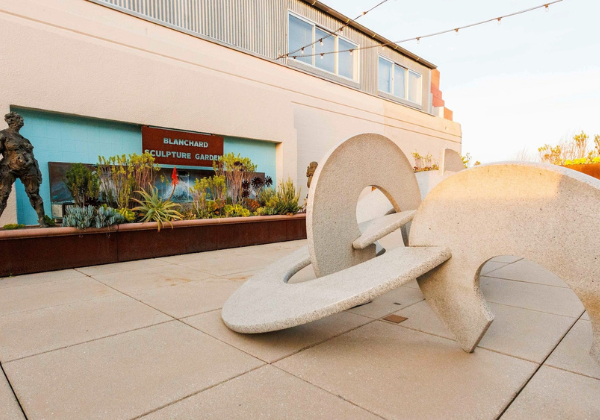 When you reach the MAH rooftop, you'll be rewarded with gorgeous views of the Santa Cruz vistas—and an art-filled escape. The Mary and Harry Blanchard Sculpture Garden is a tranquil space with permanent sculptures, 360-degree downtown views, and plenty of comfortable seating for visitors to enjoy.
The garden's pieces vary drastically in style, size, and material used—from large-scale granite to seminal clay and metal works. As you make your way through, listen for the water fountain's soothing trickle and enjoy the serenity of the garden. It really is one of Santa Cruz's best-kept secrets.
MAH Events
The Santa Cruz Museum of Art and History is more than just a place to browse local collections. It's an active hub for the connected community, constantly hosting events that range from intimate conversations to large-scale festivals and performances. MAH's events calendar is full of exciting possibilities, with something for everyone to enjoy.
Get a deeper insight into whatever exhibitions are on display with curator talks and history forums. Attend lectures and workshops by celebrated local and international visual, literary, musical, and performing artists.
Santa Cruz First Friday Art Tour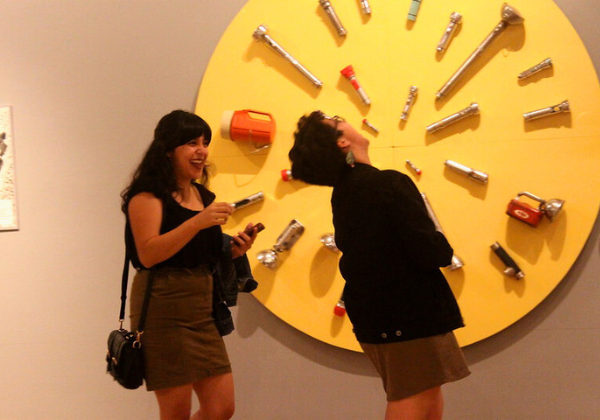 Take advantage of the always popular Santa Cruz First Friday Art Tour, a monthly event on the first Friday of every month showcasing local art galleries and museums.
Dia de Muertos
If you want to plan your visit around one of the bigger events, definitely check out their Día de Muertos celebration. It's a performative festival that honors the Mexican holiday of life and death held yearly at the Evergreen Cemetary. 
Common Ground
MAH also participates in CommonGround, a biennial festival featuring performative public art projects throughout Santa Cruz County. Past collaborations include sky-high vertical dance performances, handcrafted sculptural rafts, and immersive birdsong sculptures.
Be sure to check their calendar for upcoming activities during your stay.
Other Activities For Art & History Buffs
After you've finished exploring the museum and all it has to offer, consider checking out some of the other historic sites that MAH operates.
Evergreen Cemetary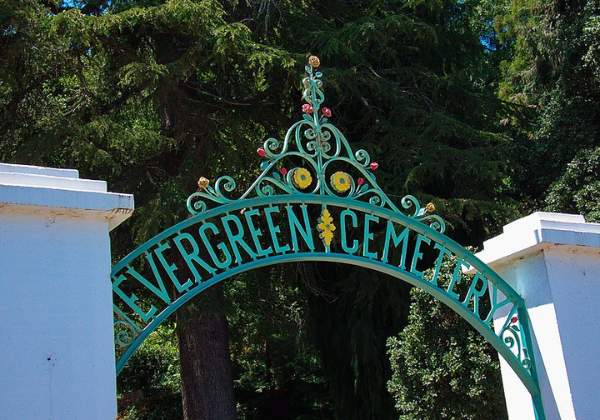 Yes, the sheer age of the Evergreen Cemetery is reason enough to visit (it was established in 1858!), but there's much more to this place than meets the eye. It's also one of the few resting places of its age that isn't religiously affiliated. That means in an age when religion was a major factor in determining who could and couldn't be buried, anyone—regardless of faith—could find respite here.
You can take a self-guided tour of the cemetery and learn about some notable individuals laid to rest here for free from sunrise to sunset seven days a week.
There's even a virtual crossword puzzle you can complete as you go, with clues that reveal the stories of some of Evergreen's most famous residents. Finally, be sure to see the 17-foot Chinese memorial gate that honors the early Chinese immigrants that settled in Santa Cruz.
Davenport Jail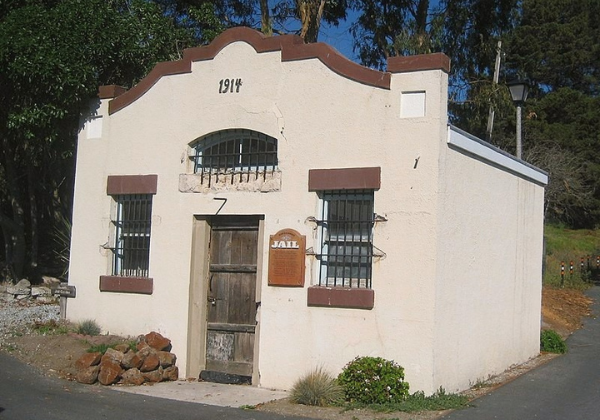 Another MAH property, the Davenport Jail, is one of the only remaining structures from the old whaling village of Davenport's heyday.
The two-room facility was built in 1914, and in the over two decades it was operable, it was only ever used twice. It's free to tour, but it's only open on various Saturdays or for special exhibits. You can check the jail's website to see what dates it's open for a spellbinding dive into the past.
Abbott Square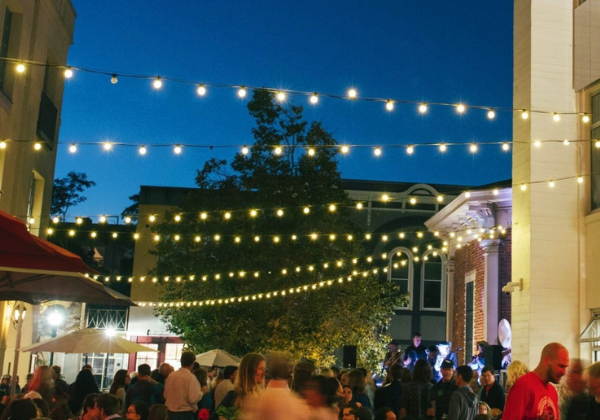 Right outside of MAH sits an outdoor public plaza called Abbott Square that's riddled with boutiques, bars, and restaurants. Check out the cat-themed cuteness of Cat & Cloud Coffee, grab a slice of Neapolitan-style pizza at Pizzeria La Bufala, or sip on some delicious craft cocktails and brews at Front & Cooper. There are tons of options for whatever you're feeling.
Beyond eating and drinking, Abbott Square also hosts events such as live music, poetry open mics, and art installations. So, after a day wandering through the museum, it's a great place to rest and enjoy some of Santa Cruz's local flavors.
Details & Directions
Ready to plan your visit? Here's what you need to know. Plan for at least two hours to explore the entire museum. Reservations are not needed, and tickets can be purchased at the door.
MAH is located in Downtown Santa Cruz at 705 Front Street. Parking can be found at the Soquel/Front Parking Garage. You can enter either through the Abbott Square Plaza or the main doors via Front Street. 
Stay and Soak Up The Culture in Santa Cruz
The right accommodations can make or break your trip. So let Beachnest Vacation Rentals give you the keys to your dream temporary home! From cliffside retreats with iconic views to quaint cottages with spa-worthy amenities, you'll find the perfect place to stay during your next Santa Cruz adventure.