Santa Cruz Spas
Santa Cruz is known for its beautiful coastline that instills a sense of calm into any onlooker. If you find yourself in the area, take advantage of the various spas that will rejuvenate even the most stressed-out city slicker.
Keep reading to find your next 'me day' destination!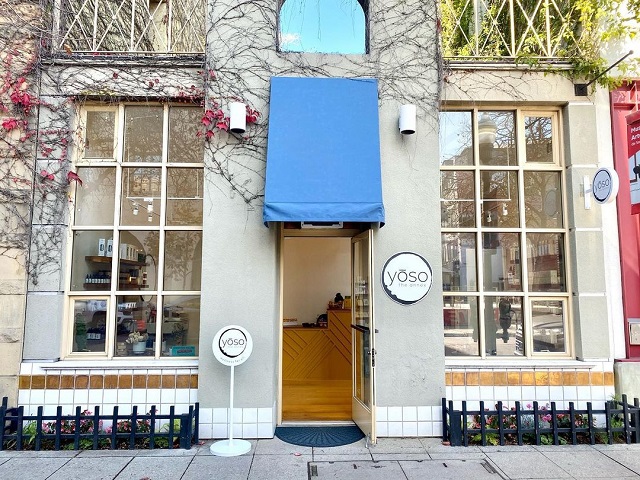 Yoso Wellness Spa focuses on wellness and relaxation. They offer a range of soothing spa services focusing on holistic well-being. Beautifully decorated with a welcoming atmosphere, Yoso Wellness Spa describes its goal as making visitors "feel whole from skin to soul."
Services at Yoso Wellness include facials, massages, peels, beauty services, acupuncture and more.
This spa takes wellness seriously, and it even offers a facial especially focusing on helping oncology patients. The general roster of facials at Yoso Wellness include services for calming the skin, improving its tone and texture, and firming the skin. There is a full range of massages, including ones using CBD and essential oils. This spa exclusively uses organic products.
Some of the beauty services at Yoso Wellness include facials, peels, makeup application, spray tanning, waxing, and lash enhancement (such as lash extension application). Yoso Wellness recently opened the Yoso Wellness Annex, a shop where you can buy luxurious spa products, including skincare, makeup, fragrance, and wellness items.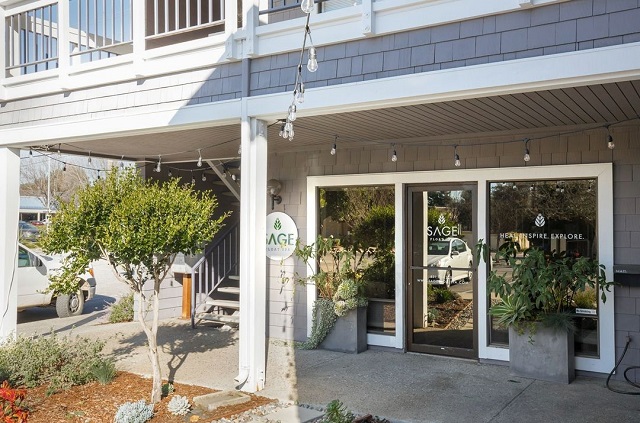 If you've never heard of a float spa, you're certainly in for a treat. Sage Float Spa provides therapeutic floating experiences that promote relaxation and well-being. The spa also offers more conventional treatments and amenities, such as massage and bodywork and a sauna.
Sage Float Spa offers a service they call Signature Massage. It includes a range of techniques, including hot stone massage, hemp massage, and Swedish and deep tissue massage. You get to choose which techniques you want to include. You have a consultation with the massage therapist just before the session starts, so you can decide on what you want.
The most popular massage at Sage Float Spa is its Plant-Infused Massage. The massage therapist uses plant-based oils that enhance your massage experience, as well as the lasting relaxation and therapeutic results you enjoy. If a hot stone massage is what you're after, you can get one of those here, too.
Try the Float Therapy while you're at Sage Float Spa. In this therapy, you float in Epsom salt and water in a blissfully restful environment. Sage Float Spa explains this therapy helps with both physical and mental well-being.
In the float tank, temperature, sounds, and light have been perfectly adjusted for the intended experience.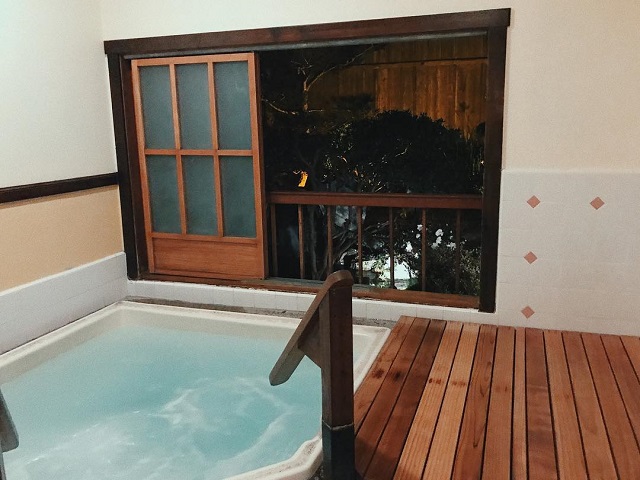 Well Within Spa is a spa conveniently located in Santa Cruz. You'll be happy to learn it's one of the most popular Santa Cruz spas. Established in 1985, Well Within Spa has a large following of loyal patrons. It prides itself on its community spirit. Many city locals would certainly say that Well Within Spa is the best spa in Santa Cruz.
This downtown Santa Cruz spa offers facials, body care, therapeutic massage, and saunas. It describes itself as drawing on "Japanese traditions blended with California lifestyle." It's hard to think of anything that could sound more appealing. It won't take long to get into a Zen mindset when you enjoy the services at Well Within Spa.
You're in luck if you want to learn about the massage therapists who will be creating your blissful morning or afternoon. You can read all about them on the spa's website in the Practitioner Bios section. This is a lovely personal touch that will make you feel more connected to Well Within Spa and its devoted community.
Well Within Spa has both indoor and outdoor spa options. The outdoor spas are private outdoor enclosures. They have spa facilities that let you enjoy the outdoor breeze while sitting in luxurious hot tubs. Well Within Spa also offers its own spa products that you can purchase and bring home to enjoy at your leisure.
The Well Within product line includes both skin and body care treatment products. The Well Within house product line uses only materials of outstanding quality. They use ethically sourced and organic ingredients.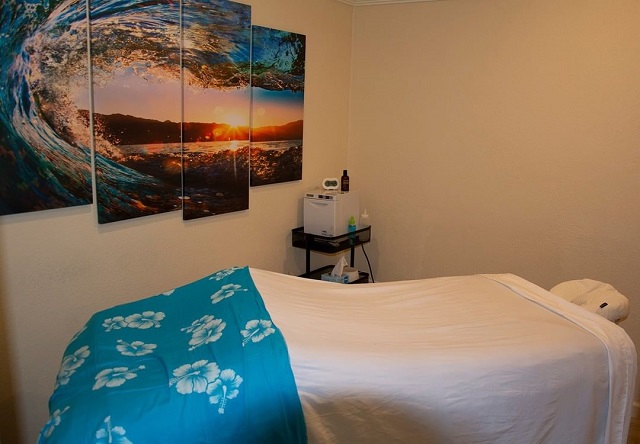 Kalani Day Spa is another Santa Cruz spa that offers a delicious array of relaxing spa services. These include massage, facials, waxing, lash enhancement, and wellness services. This spa offers deep tissue massage, signature Swedish massage, Lomi Lomi massage, and a signature Sports Massage created by Kalani.
Swedish massage at Kalani Day Spa is customized by you, to suit your personal preferences and needs. In general, this kind of massage will include many different hand movements and techniques, including percussion, kneading, circular motion, and more.
The signature Sports Massage at Kalani combines deep tissue manual therapy and stretching techniques. This is a unique massage that will transform your well-being.
Craving a rejuvenating and beautifying facial? Kalani Day Spa offers a range of facials, so you can choose the one that best fits your skin needs. Its facials include the Kalani Signature Facial, the Mini Facial, and a Teen Facial. If you want luxurious hydration, check out the HydraFacials. These treatments not only hydrate but first cleanse and exfoliate.
Your skin will be transformed by a Kalani Day Spa HydraFacial. If you're worried about aging and want to tackle it head on, book the Deluxe Age-Refinement facial. This facial uses a special booster called DermaBuilder. This is your secret weapon against fine lines and wrinkles.
If the most luxurious facial imaginable is what you're after, the Ultimate is the facial for you. It includes Kalani's MicoCurrent treatment for lifting and firming. One step up from the spa's Platinum facial, it includes everything that does with extras.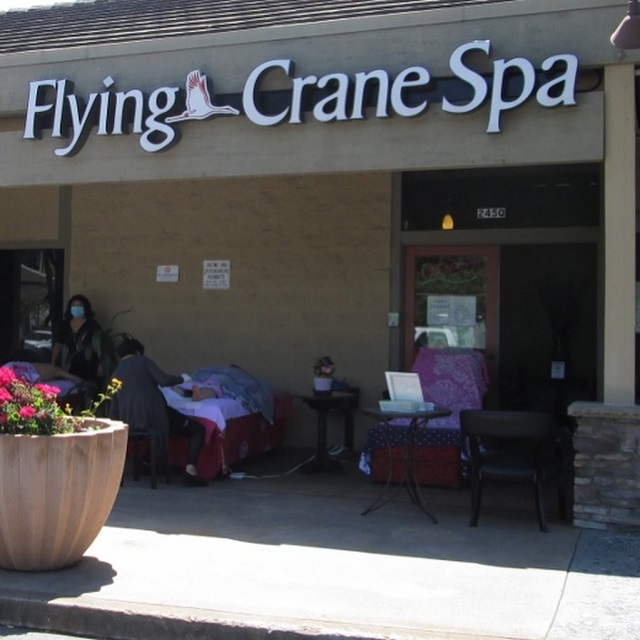 Flying Crane Spa is located in the heart of Santa Cruz and offers therapeutic massage services. You choose your massage based on how long you want it to last. There's a one-hour foot massage, a one-hour body massage, and a one and a half hour body massage. If you really want to go all about, get a massage that lasts a whole two hours. There is also a chair massage option.
If you want an outstanding reflexology (acupressure foot massage) treatment in Santa Cruz, look no further than Flying Crane Spa. This spa is a major spot for pain management and relaxation services in the area.