What to Do in Santa Cruz with Kids
Santa Cruz is a city full of fun, excitement, and local color—no less so if you've got little ones in tow.
Where else can you and the family enjoy a relaxing afternoon at the beach, observe local marine wildlife, hike an ancient redwood forest, take in some world-class surfing, and ride a hundred-year-old roller coaster all in the same day?
If you're on the prowl for ideas for things to do in Santa Cruz with kids, look no further than these eight must-see attractions.
Walk the Wharf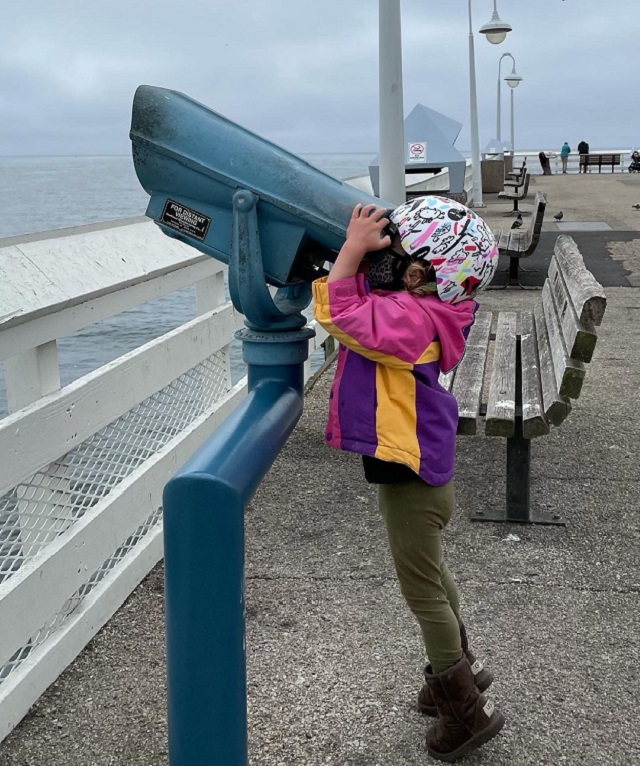 Take a leisurely stroll down the Santa Cruz Wharf, which at a whopping 2,745 feet is the longest pier in the western United States.
Along the way, you'll have the opportunity to gaze out over beautiful Monterey Bay, chill with lounging sea lions, shop for one-of-a-kind souvenirs, or pop into a yummy seaside restaurant where you and the clan can load up on fish tacos. You may even be lucky enough to get some whale watching in if you go between March and May.
Commune With the Redwoods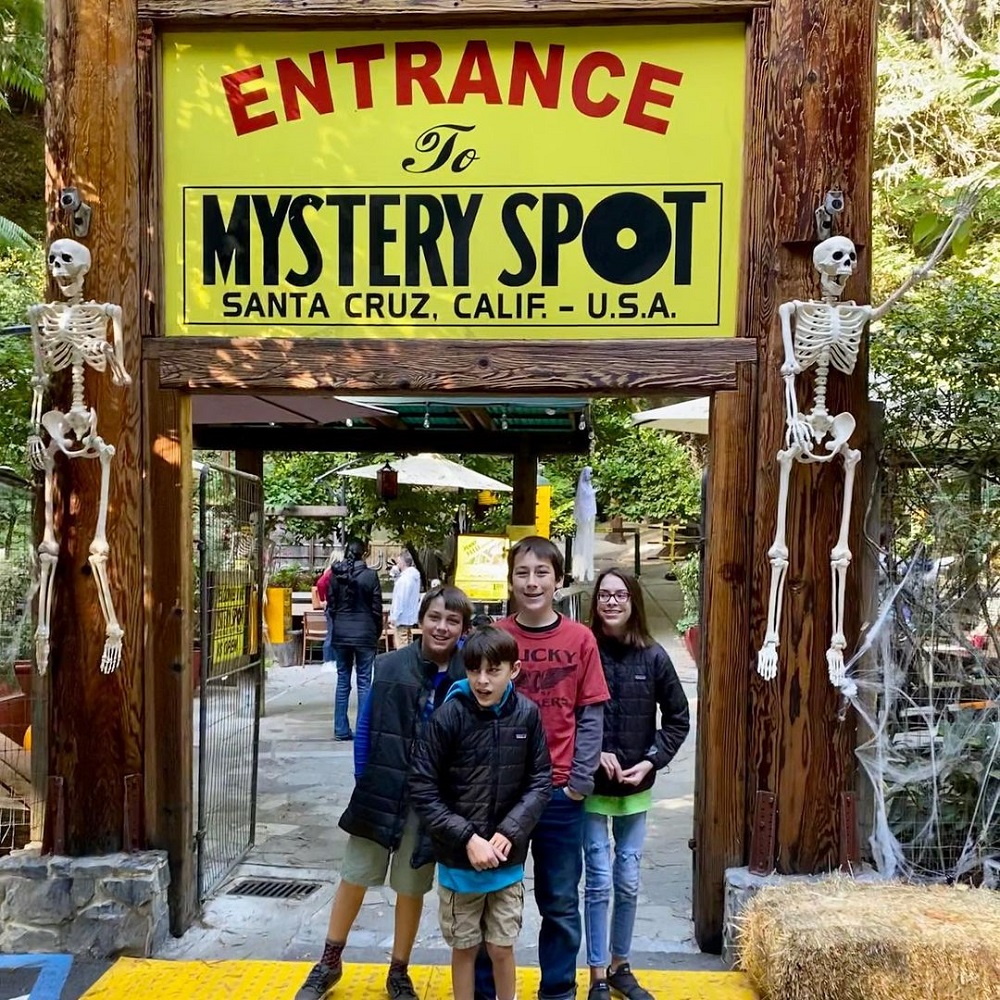 California is home to some of the biggest, oldest coastal redwoods in the world, and many of these towering behemoths lie only a few miles outside the city of Santa Cruz. If you have the time, we highly recommend you and your kiddos pay a visit to the redwoods in Santa Cruz.
A short, easy amble through Henry Cowell Redwoods State Park will bring you to a pristine 40-acre redwood preserve, where you and your offspring will have the chance to stand among the old growth.
Hang Ten at the Santa Cruz Surfing Museum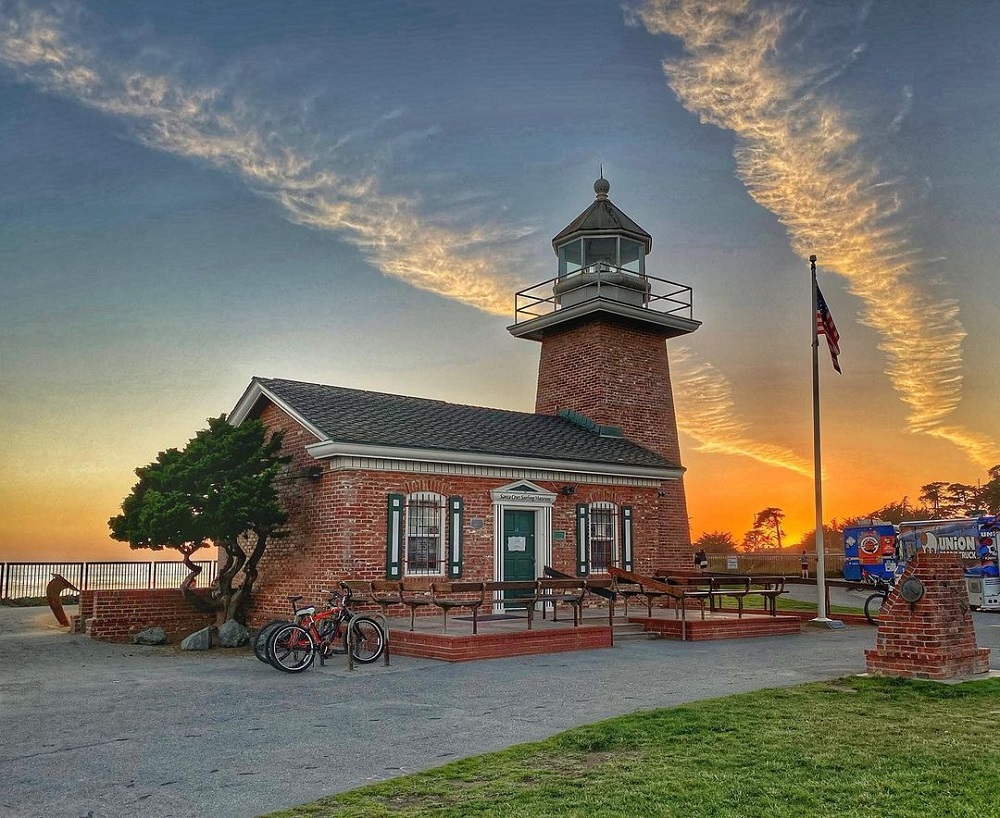 Not all of Santa Cruz's museums will have kids eager to visit but the Surfing Museum is definitely an exception. Drop in and prepare to get pitted as you explore the history of the "Sport of Kings" and its enduring impact on Californian culture.
The museum's many adrenaline-pumping exhibits will walk you through the origins, growth, and major achievements of the surf scene in and around the beaches of Santa Cruz, which boast some of the biggest waves this side of Waimea.
Get Wild at Mt. Hermon Adventure
Located a short drive north from Santa Cruz in Felton, CA, Mt. Hermon Adventures is the place to go for outdoor excitement. Calling themselves the ultimate redwood adventure, you'll get up close and personal to the mighty trees while suspended among them on their zip lines or aerial course.
Ideal for anyone over the age of 10, the zip lining canopy tour is best for someone that wants a little dose of relaxation with their adventure, whereas the aerial course is the perfect place to get your energy out in this adrenaline pumping excursion.
Both options are great team building exercises for friends, family, or coworkers. Visit their website at Mt. Hermon Adventures to learn more about their offers.
Find Your Inner Child at Santa Cruz Beach Boardwalk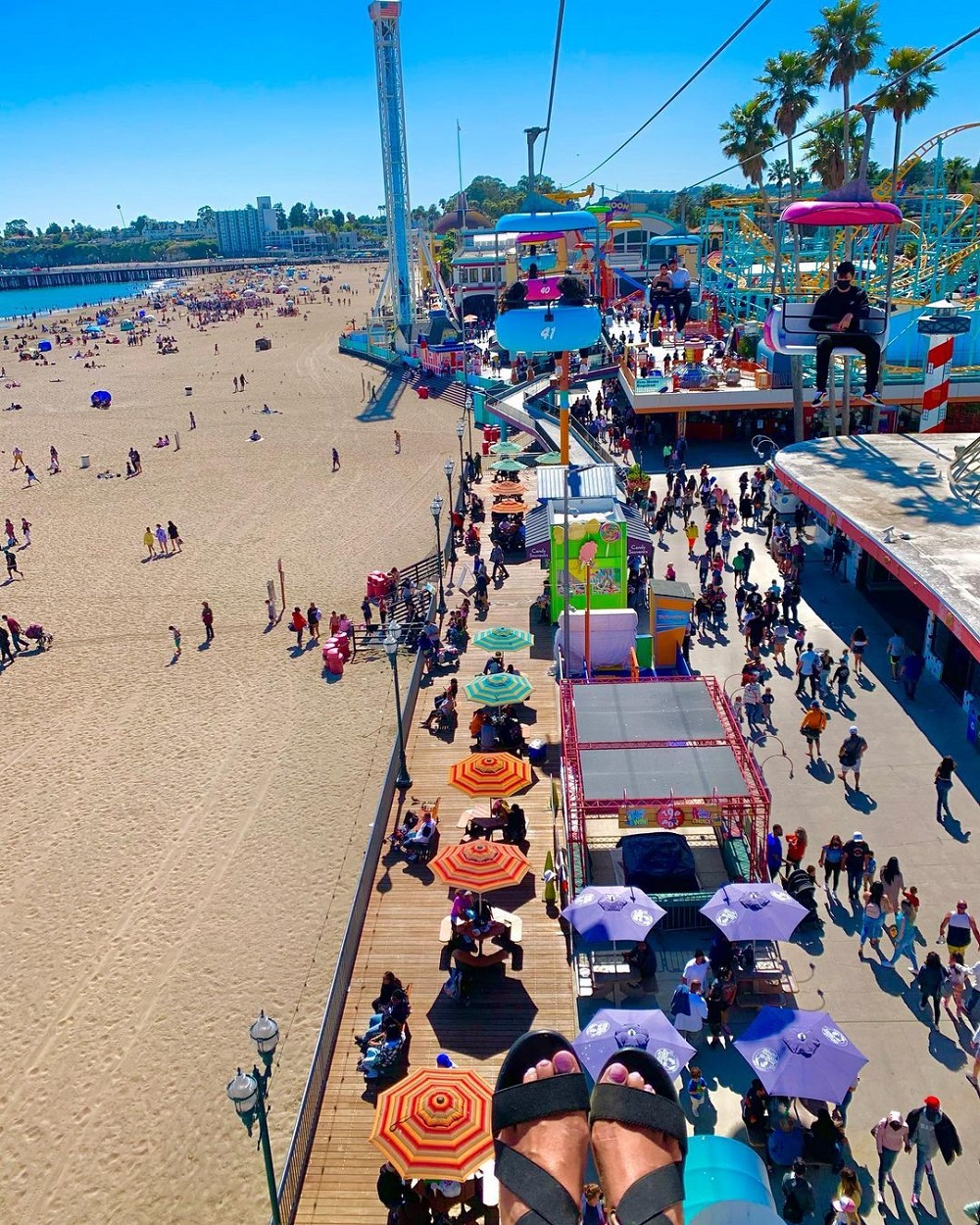 Don't miss a chance to stop at the Santa Cruz Beach Boardwalk, an oceanfront amusement park that operates 35 fun-filled rides.
Scream your lungs out on the Giant Dipper, an all-wooden roller coaster built nearly a century ago that delivers an exhilarating 55-mile-per-hour plunge. Afterward, hop on the Looff Carousel to calm your nerves and enjoy a birds-eye view of the city and neighboring Pacific.
Or, for indoor fun, the boardwalk also offers laser tag. This is the perfect rainy day activity for kids and teenagers alike.
Embark on a Sight-sea-ing Adventure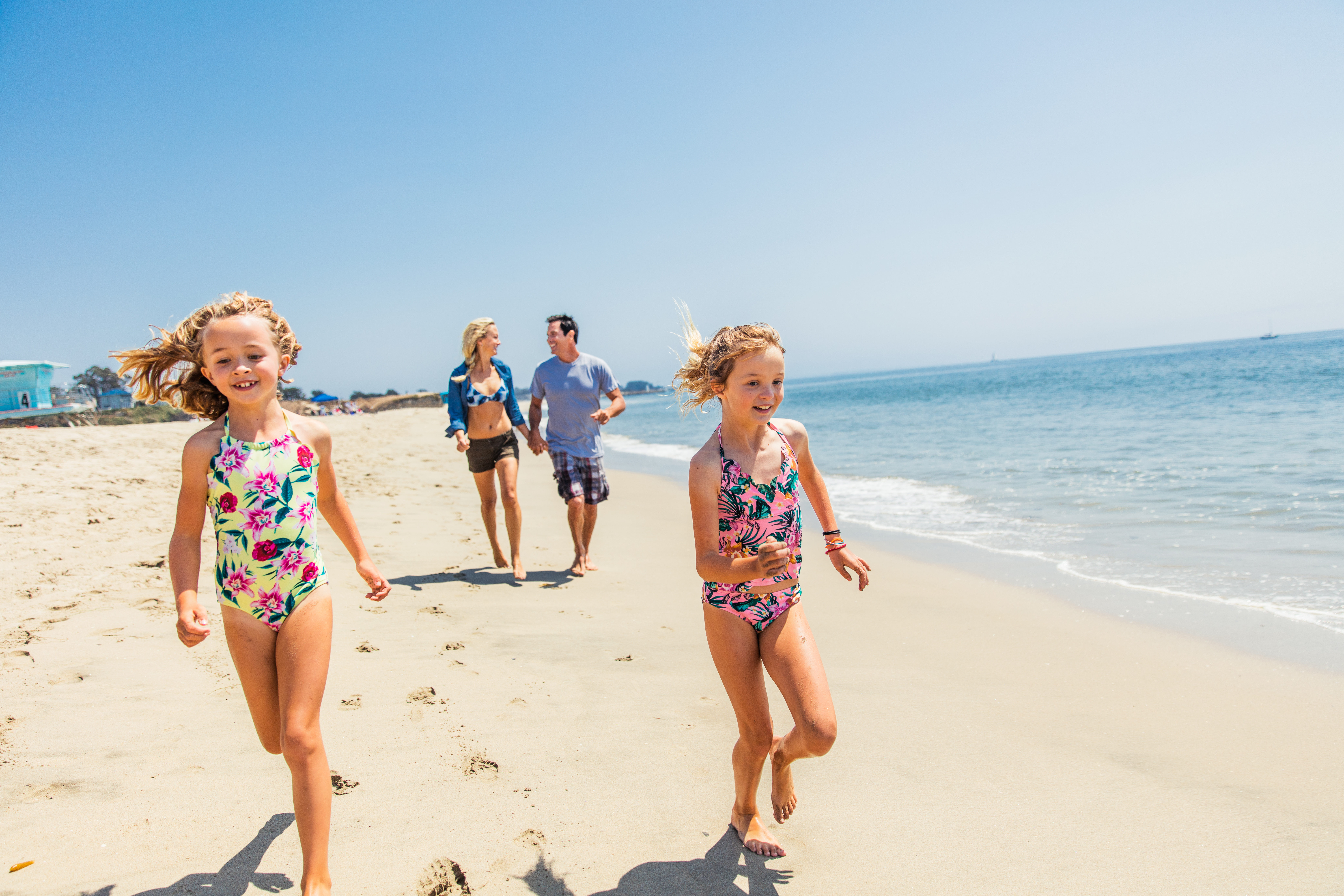 Book a boat tour of the bay and be sure to have your camera ready, because you'll soon be surrounded by inquisitive seals, fearsome sea lions, busy otters, playful dolphins, and wheeling pelicans.
Guided kayak tours are also an option for groups with older children. One of these outings can give you an up-close and personal look at the wildlife, as well as the many inlets and sea caves polka-dotting the coast.
Become a Marine Biologist for a Day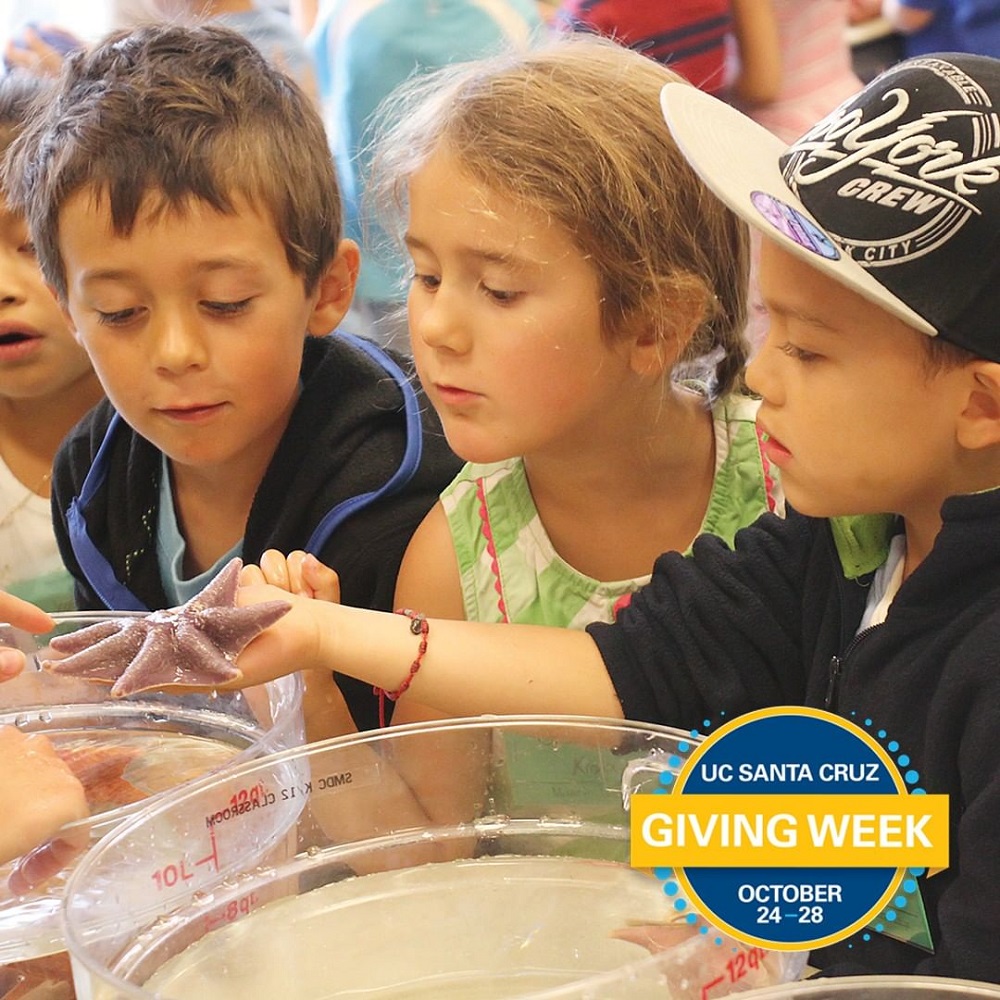 Another great place to ooh and aah at aquatic animals is the Seymour Marine Discovery Center. Part-museum, part-aquarium, this educational hub allows visitors to take a hands-on approach to learning, with a number of unique interactive exhibits. If you've ever wanted to pet a shark, get a selfie with a sea anemone, or see the world's largest intact whale skeleton, now's your chance.
Become an Artist at Petroglyph Ceramic Lounge
Have a rainy day in your forecast? While there are plenty of things to do on a rainy day in Santa Cruz, one of our favorites is to go to Petroglyph Ceramic Lounge. Open to all ages, here you'll get to paint your own pottery and watch it turn into a masterpiece as it sets in the kiln.
With so many pieces to choose from, you and each member of your group can paint something different. This freedom really allows each of you to express themselves creatively and have some fun doing something unique. Plus, you'll get to take your ceramic home with you as a souvenir!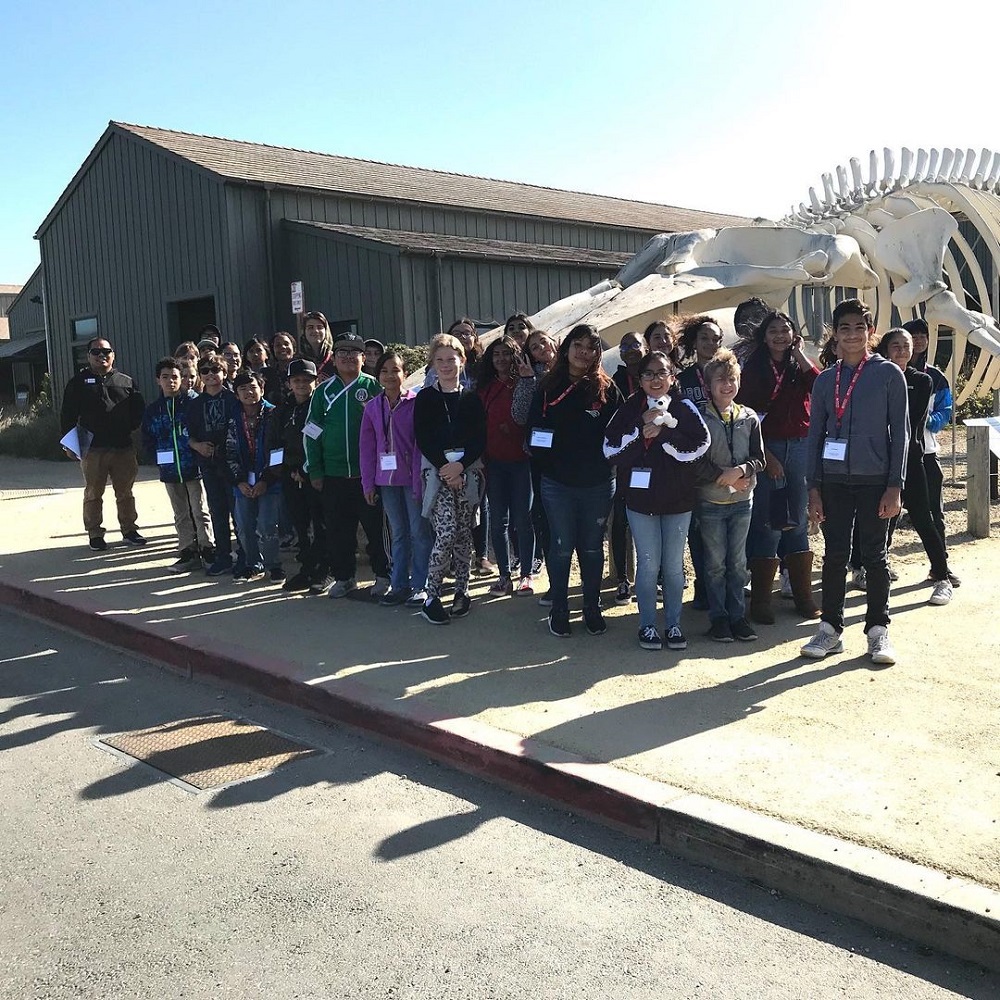 One of the coolest things about Seymour is getting the opportunity to see marine scientists at work and learn about the particulars of the increasingly important work they do.
Post up at Natural Bridges State Beach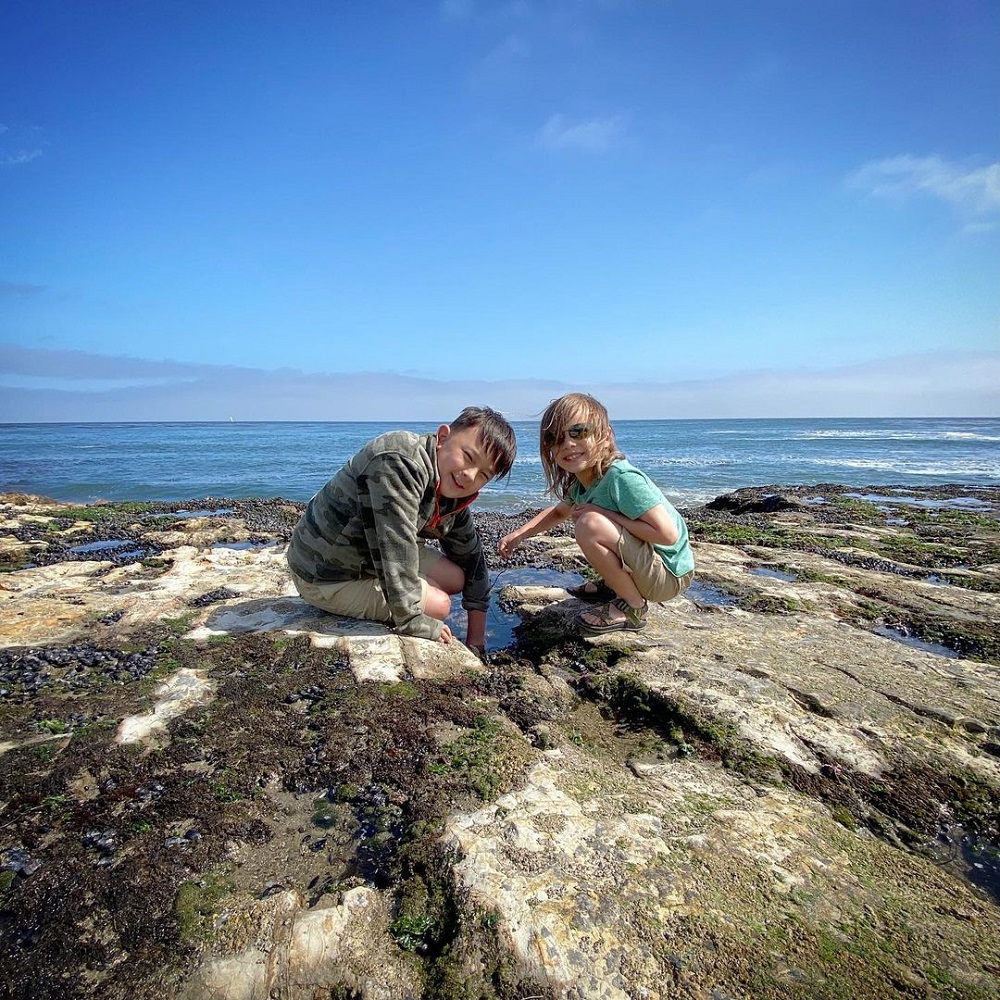 A few miles north of Santa Cruz you'll find Natural Bridges State Beach, a 65-acre state-owned park that's a veritable wonderland of natural attractions, including several astounding tidepools and the two-story stone bridge that serves as its namesake. Sadly, only one bridge is left standing, but it's something to see.
Once you've seen it, you can spend the rest of your day hiking, swimming, surfing, flying kites, or traipsing through the nearby monarch butterfly preserve that looks like something pulled straight from a dream.
Cap it All off With a Cone at Marianne's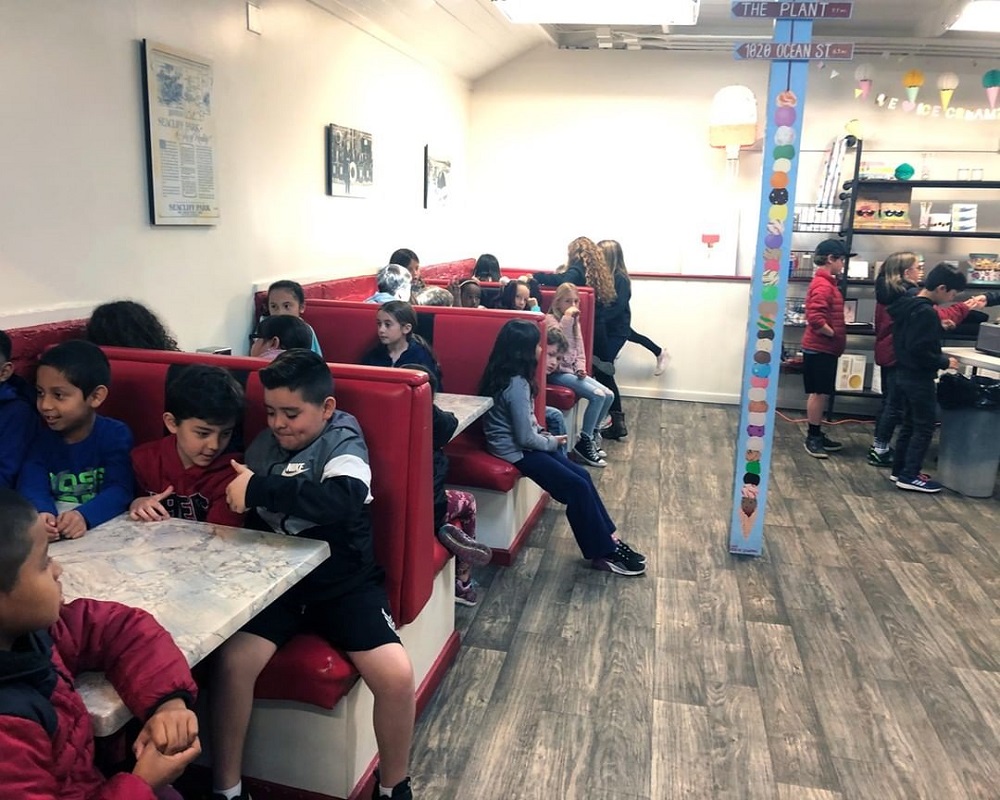 After a day of fun in the sun, make sure you stop at Marianne's Ice Cream on Ocean Street for a round of two-scoopers.
This family-owned favorite is a Shangri-La for anyone with a sweet tooth, and it's every bit as much of an institution in Santa Cruz as the wharf or the bitchin' breaks. It's also the only place you can get flavors like Macapuno, Cardamom Pistachio, and 2 AM Truffle. All in all, it's the perfect way to end a perfect day.
Skate It Off at the Roller Palladium
Visit a Santa Cruz iconic spot, the Roller Palladium. Open for the last 71 years, this is the place to go for some fun on wheels. Kids of all ages will love racing, dancing, and cruising around the rink as great music blasts through the speakers.
If you have a large group, you can schedule a private event and have the entire rink for just you and your family. Otherwise, join in on regular skating times. Keep in mind though, the rink is closed on Mondays and Tuesdays.
Conclusion
With so much to see, do, learn, and savor, Santa Cruz truly has something for everyone, and kids are no exception. So what are you waiting for? Get out there and get busy making memories that you and your mini-mes will cherish for a lifetime.