Where To Go Wine Tasting Near Santa Cruz
The Santa Cruz region shines for wine lovers. The Santa Cruz Mountains AVA sits south of San Jose, California, nestled between Big Basin Redwoods State Park and the Soquel Demonstration State Forest. This large appellation holds over 350,000 acres, comprised of mountainous areas with high elevation, ocean influence, and varied microclimates on the northwest California Coast. And within Santa Cruz County is Aptos, a quaint town on Soquel Cove that counts as its neighbors Capitola, Rio Del Mar, Seacliff, and Seascape.
While most visitors come to Sonoma to taste California wine, Santa Cruz is the right place if you are looking for a memorable day of wine tasting. The Santa Cruz area is home to one of the oldest wine-growing areas in California. Here you will find over 200 vineyards, 75 wineries, and, maybe most importantly, no pretension or crowds. Over a dozen boutique wineries within the Aptos region produce unique growing blends rivaling larger Napa labels.
Alfaro Family Vineyards + Winery
Tucked into the rolling, vineyard-covered hills of Corralitos, the Alfaro Family Vineyards is a stunning property that delivers a quintessential wine country experience. Sample Pinots or Chardonnays on one of their outdoor patios for an authentic tasting experience while enjoying spectacular vistas in the heart of the wine region.
Nicholson Vineyards
Another stop along the Corralitos Wine Trail, Nicholson Winery, is situated in Pleasant Valley -a former apple-growing region. Acres of Chardonnay and Pinot Noir vineyards and Tuscan olive groves hint at the deliciousness awaiting you inside the tasting room. Available to sample are not just Nicholson\'s elegant estate wines but also their smooth, extra virgin olive oil crafted from hand-picked fruit from the Tuscan olive trees outside.
Ridge Vineyards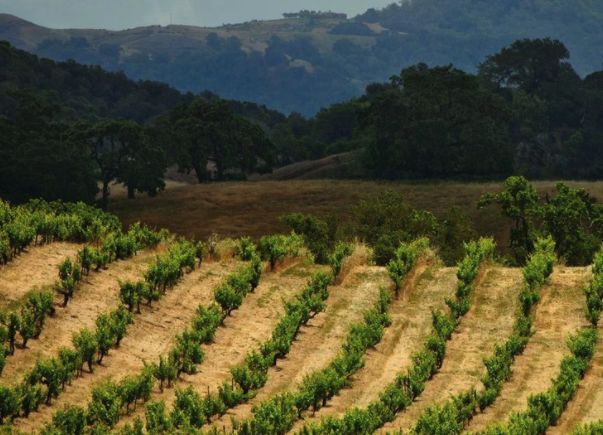 Ridge Vineyards is an organically sustained Santa Cruz appellation winery specializing in Cabernet Sauvignon, Zinfandel, and Chardonnay wines. This Santa Cruz mountain vineyard produces wine at two winery locations in northern California. Founded in 1959, this central coast winery headquarters in the nearby town of Cupertino, CA. Ridge Wines currently does not have a tasting room, but wines are available through a Members Club or local vendors.
Storrs Winery & Vineyards
Storrs Winery is a staple in Santa Cruz. Surround by eucalyptus, the organically farmed vineyard was founded by U.C. Davis grads Stephen Storrs and Pamela Bianchini-Storrs in 1988-one of the are\'s first urban wineries. Whether you prefer the Old Sash Mill or the 6,800-square-foot concrete barn located on the couples Pleasant Valley estate, samplings include the area\'s most prevalent varietals: Chardonnay and Pinot Noir. The Santa Cruz Mountain Chardonnay is a crisp, refreshing sipper that\'s not overly buttery or oaky.
Bargetto Winery
Bargetto Winery sits just above lush Soquel Creek. Established in 1933, Bargetto is the oldest Winery in Santa Cruz County – continuously owned and operated by one family. The Soquel River serves as a backdrop to the winery tasting room\'s antique wood bar. Here visitors compare flights of Pinot Noir, Chardonnay, or the famous 100% natural Honey Mead.
Soquel Vineyards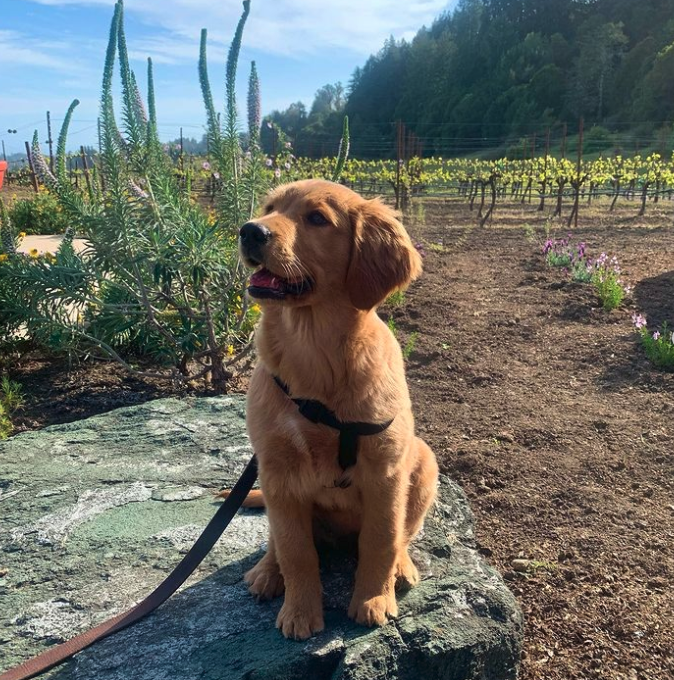 Soquel Vineyards was established in 1987 by brothers Peter and Paul Bargetto and a childhood friend Jon Morgan when they decided to develop a unique label. The three-acre hillside vineyard boasts some amazing Monterey Bay views. Soquel Vineyards retains the history of the family vineyard, including winery doors made from an old 12,000-gallon redwood tank salvaged from the original Bargetto Winery. But the Pinot Noir, Chardonnay, the terroir-expressive Nebbiolo, and Rose offerings are distinctly Soquel.
Wargin Wines
Wargin Wines is a boutique family winery specializing in Italian varietals such as Barbera, Cabernet Sauvignon, Chardonnay, Freisa, Greco di Tufo, Merlot, Montepulciano, Négrette, Petite Sirah, Pinot Gris, Sagrantino, Sangiovese and Zinfandel. Wargin Wines also partners with regional growers to produce small lots and unique blends. Sample striking reds drink in peaceful vistas while enjoying outdoor music – bringing the Italian wine life to the Central California Coast.
Armitage Wines & Tasting Room
Founder and owner of Armitage Wines, Brandon Armitage believes in a genuine spiritual connection with the wine — allowing winemakers to become artists. Flights of this transformative Pinot Noir are available in the vineyard\'s intimate tasting room each weekend.
La Vida Bella Winery
A family-owned and operated micro-winery in the hills of Santa Cruz with a tasting room in a very well decorated, dog-friendly barn. In addition to wine, the La Vida Bella Winery grows and bottles olive oil from unique Tuscan olive trees that are available for sample.
Sante Arcangeli Family Wines
Handcrafted Burgundian varietals nurtured into California Pinot Noirs and Chardonnay. Most of the Sante Arcangeli Family Wines combine grapes from the Corralitos region, including six distinct vineyards, including the La Estancia Vineyard, Split Rail Vineyard, Saveria Vineyard, Dalardi Vineyard, Hand in Hand Vineyard, and Lester Family Vineyard. Considered boutique in nature, these regional finds produce small crops of well-tended fruit.
Lester Estate Wines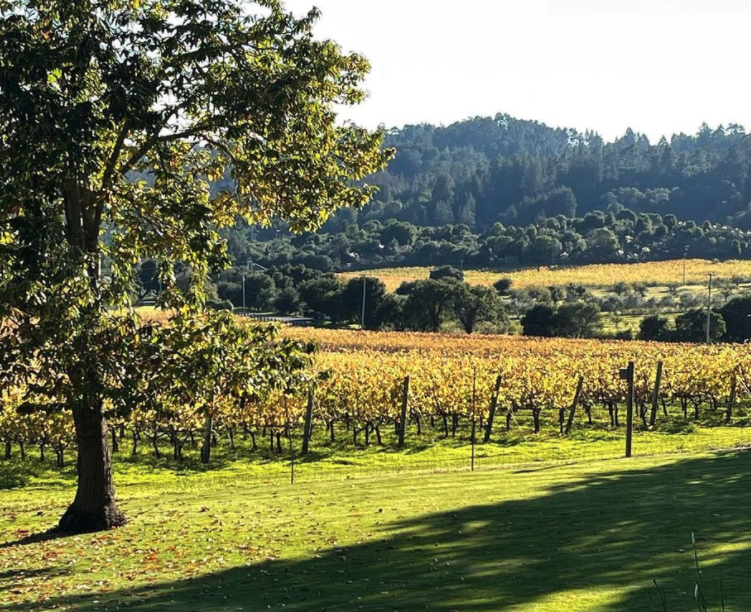 Lester Estate Wines sits in the rolling hills of the Corralitos Wine Trail. Due to limited production, the wines are available exclusively through the Lester Estate Wine Club and tasting room.
Salamandre Wine Cellars
Salamandre Wine Cellars, surrounded by redwoods, sits barely two miles from the Aptos shore. This pediatrician-owned Winery specializes in Sauvignon Blanc, Chardonnay, Malbec, Petit Syrah, and Pinot Noir and is renowned for small growings of hand-selected, hand-crushed grapes. Unfortunately, Salamandre Cellars has no tasting room and is not suitable for drop-in visits, but their wines are available via their website.
Charmant Vineyards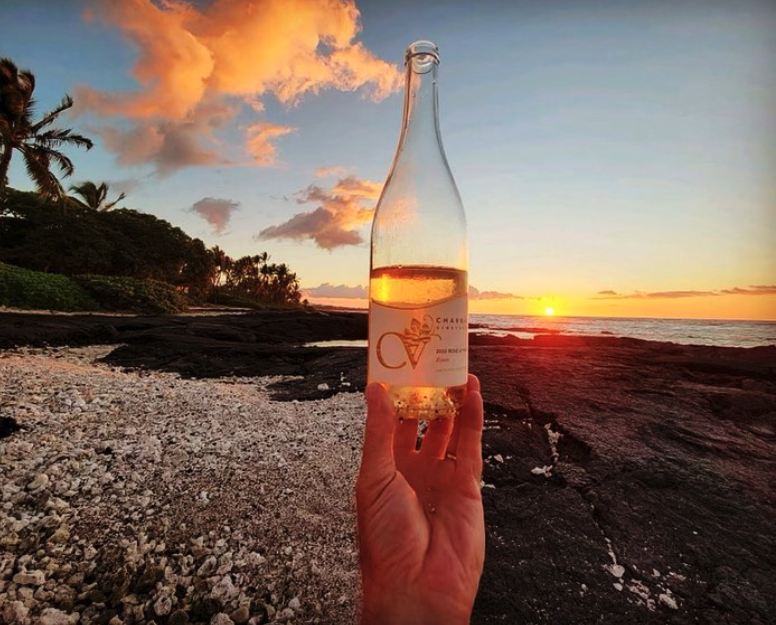 The Santa Cruz Mountains are also home to Charmant Vineyards. This organically-farmed, 16-acre family-owned winery produces unique and high-quality Pinot Noir. Founded in 2014, owners Doug and Julie Theron fell in love with the region, which provides an ideal climate for growing Pinot Noir — long sunny days and cool, moist evenings.
Loma Prieta Winery
The 52 acre Loma Prieta concentrates exclusively on the Pinotage grape. This boutique vineyard produces fewer than 3000 cases yearly. The Pinotage grape is uniquely South African. It is a marriage between a Pinot Noir and a Cinsault – a large, thick-skinned grape from the Southern Rhone region. Pinotage often has ripe fruit flavors like blackberry or cherry and has a bold, sweet jam-like flavor with an earthy finish. It is a full-bodied grape with medium-high tannins.
Aptos Vineyard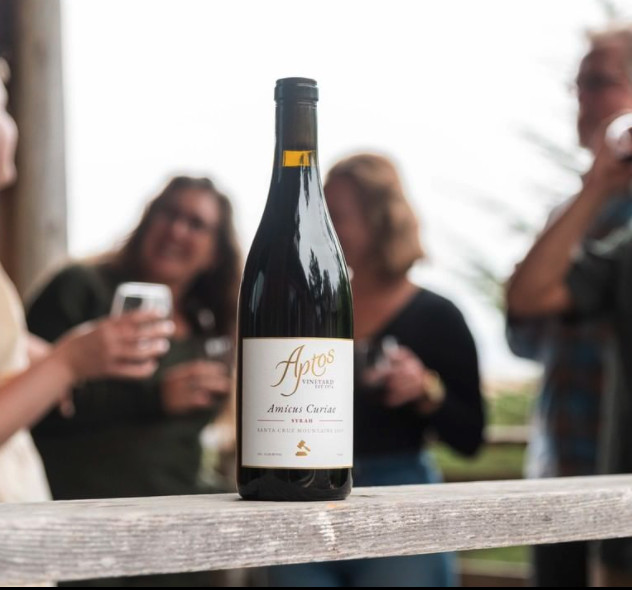 Founded in 1974 by John and Patti Marlo, Aptos Vineyard is now co-owned by James Baker and Tina Cacace. After partnering with expert winemaker John Benedetti, the Aptos label was revitalized – producing outstanding Pinot Noir, Chardonnay, Rose, and Syrah. While the vineyard does not have a tasting room, visitors may find Aptos wines throughout the area.
Santa Cruz Wineries
Located just off California Highway 1, roughly 73 miles south of San Francisco, the Santa Cruz wine region is a stunning juxtaposition of beach and mountain, ocean breezes, and bay mist. And the multiple microclimates created by the forests and the varied mountain elevations provide perfect growing conditions for many familiar grapes. Not up to drive through the stunning mountains, aromatic eucalyptus trees, and rolling hills? It is still possible to go wine tasting Santa Cruz. The westside of Santa Cruz has numerous wine bars, pop-up wine tastings, and several Santa Cruz wineries have urban tasting rooms – open daily.