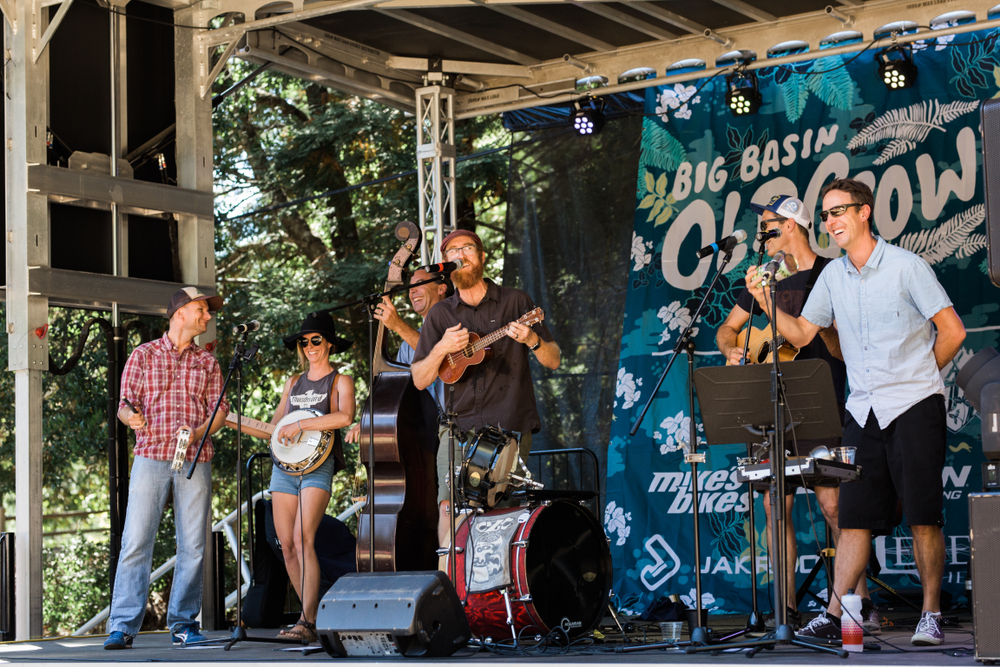 Where to Catch Live Music in Santa Cruz
Residing in the southern shadow of San Francisco, Santa Cruz has always been renowned for its picturesque coastline, eclectic culture, energetic atmosphere, and clean breaks. Surfers, artists, hippies, and free thinkers congregate here in the quiet coastal town, tucked away from the metropolitan noise and chaos of the surrounding Bay Area cities.
Santa Cruz is renowned for its vibrant nightlife, and you'll find luxurious vacation rentals and plenty to keep the musically inclined busy.
The Santa Cruz Music Scene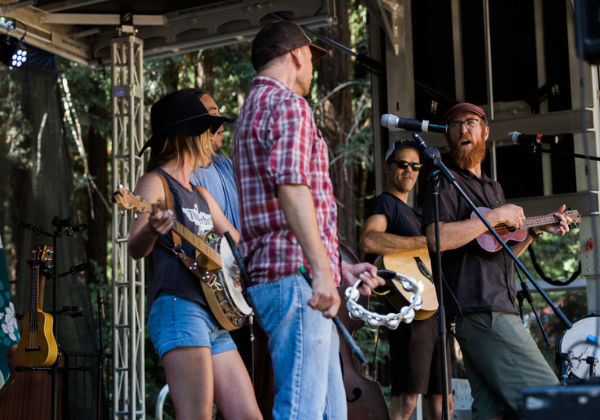 An influx of creative minds, beatniks, and free-spirited souls during the 60s and 70s naturally meant that the proverbial wave of music wasn't far behind. To this day, music still stands as one of the pillars of the artistic community that enriches this seaside paradise. Where else should you go after catching sets all day in the surf when the sun goes down?
Sometimes living in the shadows of giant cities like San Francisco or San Jose benefits small towns like Santa Cruz since they can afford to entice the nearby big-name groups as well as showcase the underbelly of local talent and artistic expression within the city itself.
If Santa Cruz live music is what you're after, these are the best venues to venture to on your next trip to the seaside city.
Live Music Venues in Santa Cruz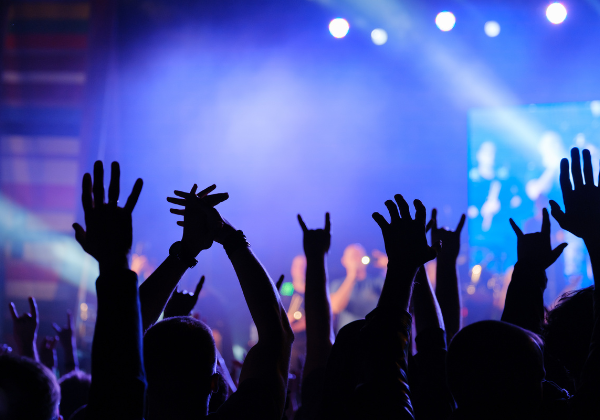 1. Moe's Alley
The quintessential way to indulge on a sunny California day on the coast. A cold beer, a taco food truck, and funky live shows set the mood. Moes Alley is a 21+ venue that boasts an indoor stage, a full bar, an outside venue, and a large patio to enjoy music, drinks, and those famous California sunsets.
With a low set stage and local artists playing weekly, this venue feels more like a bumping, intimate house party rather than one of those high-production stadium gigs.
With food trucks, bar seating, great drinks, and friendly staff, you'll feel like you've tapped into the local community to enjoy some live music. Blues, Latin, Reggae, Country, and Funk; this popular hangout spot just inland from Pleasure Point has got something for everyone's taste. Tickets and schedules for upcoming events are available on their website.
2. The Catalyst Club
The Catalyst Club is the place to be for those in the know or anyone looking for a venue that hosts the hottest local and national acts. Located just inland from the Santa Cruz Boardwalk, this is where shows sell out, where crowds are packed, speakers are blasting, and artists bring their all. 
Even though this venue boasts a high caliber of acts and has the space for large crowds, you'll be surprised by the intimate vibe. Expect to see your favorite artists up close instead of on a jumbo tron at a sold-out stadium show. The sound is on point, the venue is central right on Pacific Ave, and the lighting is superb. Catalyst is the spot for you if you're ready for a show-stopping good time and for your ears to ring in the morning.
3. The Crepe Place
On the opposite end of the spectrum, The Crepe Place in the Seabright District is a unique gem where you can enjoy a crepe breakfast and see live music performances in one single stop. No stage here, the true definition of an intimate space; you'll find yourself at eye level with some of the most talented artists showcasing their music to a smaller local crowd.
This tiny diner will truly make you feel like you've infiltrated the underground music scene of Santa Cruz. Music of all genres, brunch, and a beautiful outdoor patio garden.
This place checks all the boxes for the perfect place to enjoy live music. Some of their special events include funk nights and local music Tuesdays. But the best part is that you don't have to stay up late waiting for the show to start! The Crepe Place closes its doors at 8 or 9 pm each evening. Don't forget to come hungry, thirsty, and ready to rock!
4. Kuumbwa Jazz Center
These concert series are for jazz lovers only. You'll find everything you've been searching for and more at Kuumbwa Jazz Center, one of the oldest on the West Coast. Since its humble beginnings, this club has slowly scatted its way into the upper reaches of the national institutions attracting jazz musicians from around the country.
With dim lighting, impeccable acoustics, a full bar, and dinner, this venue pulls out all the stops for truly a performance of a lifetime. Sit back, and enjoy the talent and improvisations of some of the top jazz musicians locally and nationally atop a small stage that will make you feel like you're sitting in on a private performance in your living room.
Kuumbwa is also conveniently and centrally located just inland from the Santa Cruz Warf on the beach. Come casual or dressed to the nines, indulge, enjoy, and take in jazz's smooth, sultry sounds at its finest.
5. The Blue Lagoon
An institutional dive bar if there ever was one. Cheap beer from a can, thrashing metal, dance parties complete with DJs, and pool tables. The Blue Lagoon on Pacific Avenue is where you go to let loose. Don't be intimidated by the thought of a rough around the edges venue though. The staff is friendly, the vibe is positive, and the drinks are cheap.
With multiple venue spaces, Blue Lagoon organizers run free events weekly, like comedy nights on Tuesdays, gothic and industrial Sundays, and old-school nights on Thursdays. This is the place to dive in headfirst, meet some eccentric folks, shoot some pool, and catch a show. Every night is an interesting one here at the Blue Lagoon.
6. Rio Theatre
Established in 1949, the Rio is one of the oldest and most established venues in all of Santa Cruz. Hosting everything from indie rock groups to top comedian acts as well as theater; this is where to come when you're looking for a more traditional stage and place to enjoy a performance.
The stage is large, the sound system superb, and a place that can hold almost 700 people. There is a reason this concert hall has stood the test of time! Another staple of the Seabright area, this is an excellent escape for date night! With plenty of food options surrounding the venue, catching dinner and a show is the perfect way to enjoy a night out on the town.
7. The Crow's Nest
This upscale American restaurant is situated right on the beach for prime ocean views. It also hosts live entertainment nightly in their more casual Breakwater Bar & Grill upstairs.
Boasting a great happy hour and performances ranging from rock and roll to funk, soul, and jazz, there's a little something for everyone. The Crow's Nest hosts comedy night and a weekly summer BBQ on the Beach with live performances every Thursday. Check their calendar for details on upcoming events.
Keep Santa Cruz Wierd
Santa Cruz is slowly gaining the musical recognition it deserves. After a night out here, you'll find that the old adage still rings true, 'Keep Santa Cruz Weird.'Book your Beachnest vacation home rental today!