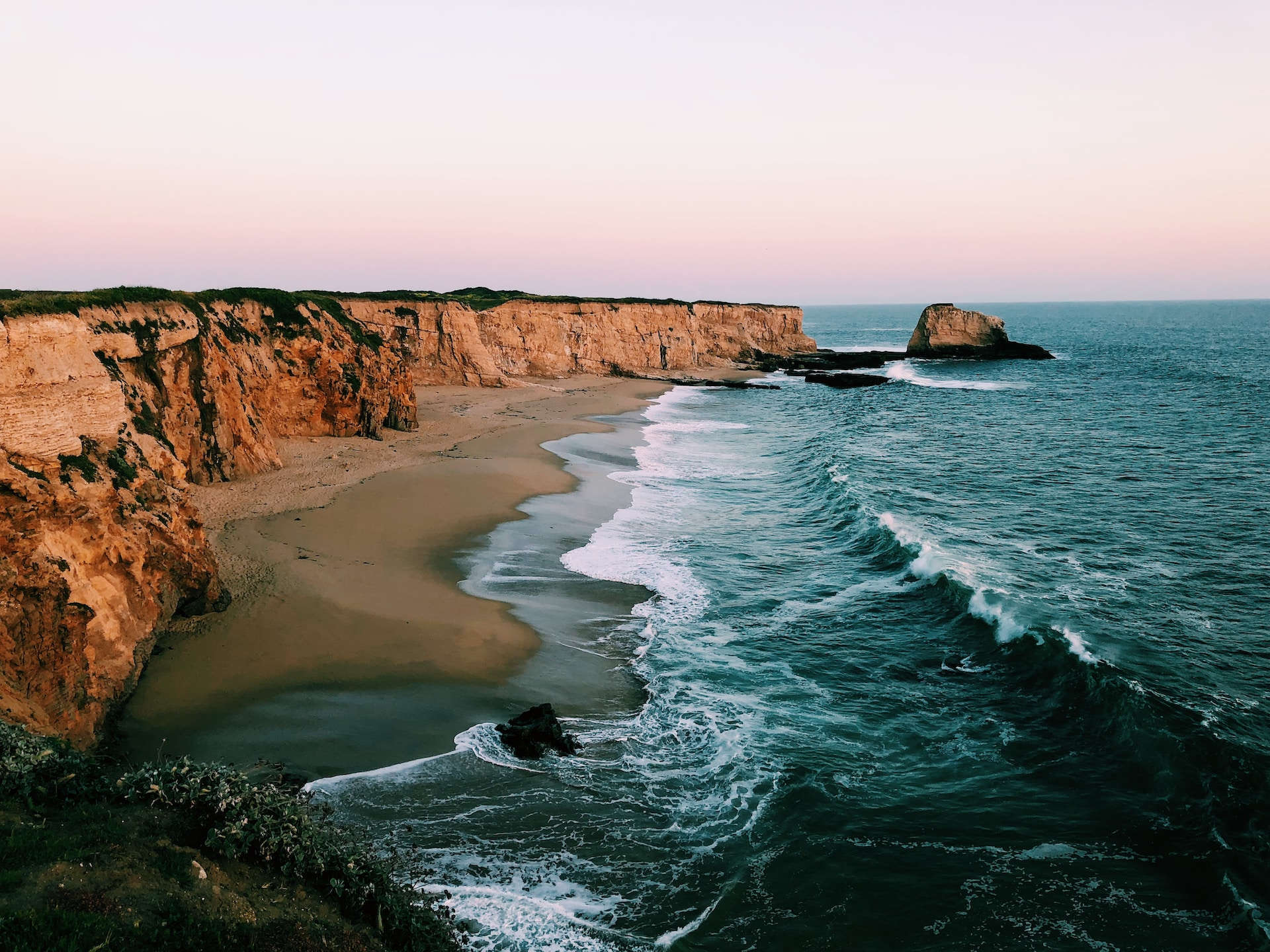 A Visitor's Guide to Spring in Santa Cruz
Spring in Santa Cruz is pure magic. As the winter chill fades away, the region's diverse wildlife comes alive in a vibrant display of color and life. The days grow longer, and the air grows warmer, bringing a breath of freshness to the area. While the winter rains have subsided, they've left behind seas of green in their wake.
The weather during spring in this cozy coastal city is pleasant and mild, making for wonderful beach days but without the summer tourists. The trees and wildflowers start to bloom, and the days are filled with increasingly more sunshine.
If you're booking a vacation rental in Santa Cruz in the spring, you're in for a real treat. Spring is a splendid time to explore Santa Cruz, and here is what to expect during a spring visit to Santa Cruz.
Santa Cruz Weather in the Spring
The spring weather in Santa Cruz is truly spectacular. The days are bright and sunny for the most part, with temperatures ranging from the mid-50s to the mid-70s.
Be forewarned, the weather in Santa Cruz can also change in the blink of an eye; one moment, you'll be sitting on the beach, soaking up the sun, and the next, it might rain!
In March, Santa Cruz averages eight days of rain, April has four, and May brings just one day of rain on average.
Overall, Santa Cruz has wonderful weather in the spring, and it's a pleasant time of year to hike, go to the beach, and even get out on the water (a wetsuit is recommended!).
What to Pack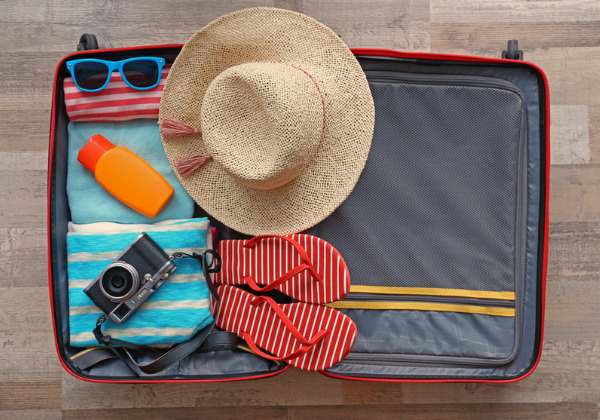 To make the best of your trip to Santa Cruz in the spring, you'll want to be prepared. While the majority of spring days in Santa Cruz are warm and sunny, you still get the occasional rainy day, especially in early spring.
You'll want to pack for a range of weather so that you can make the most of your trip. Here are some essential items to pack when visiting Santa Cruz in the spring.
Sunscreen
Even on colder days, the sun can still be strong in Santa Cruz. A good zinc-oxide-based sunscreen will protect you from the sun's harmful rays and keep harmful chemicals out of the Santa Cruz ocean.
Bathing suit
Spring marks the beginning of the beach season in Santa Cruz, and you'll want to pack a bathing suit for when you hit the beaches.
Raincoat
Even though spring is the tail end of the Santa Cruz rainy season, you'll still want to bring a raincoat to stay dry during the occasional spring showers.
Layers
Layers are your best friend in Santa Cruz in the spring. Because the temperature can fluctuate, it's best to have both long and short sleeve tops on hand and both shorts and long pants.
Jacket
Nighttime in Santa Cruz is mild but crisp. Even when the days are warm and sunny, it can get quite brisk in the evenings, and it's nice to have a warm jacket.
Sunglasses and Hat
Even in spring, the sun in Santa Cruz can be very strong, and you'll want sunglasses and a hat to protect your eyes and face from the sun.
Sturdy shoes
If you plan on exploring the extensive trail and hiking systems in Santa Cruz, sturdy shoes are a must.
Springtime Activities in Santa Cruz
Arguably, all four seasons bring their own flavor to Santa Cruz. If you're planning a visit around the Seabright, Twin Lakes, Please Point, or West Side areas of Santa Cruz in spring, you're in luck; there are so many amazing activities in Santa Cruz that are particularly great to do in spring.
Go to the UCSC Botanical Gardens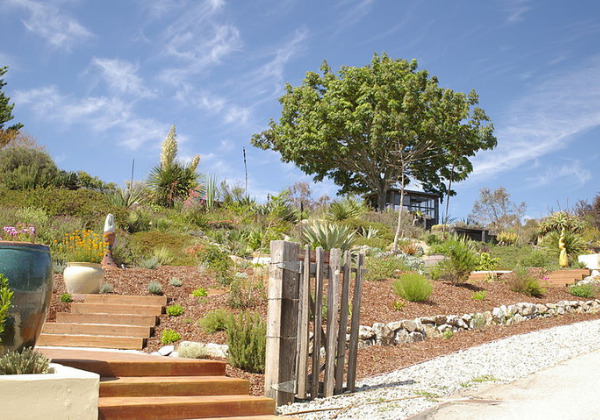 While the UCSC Botanical Gardens are fun to visit any time of year, they are exceptionally great to visit in the spring because that is when all the flowers are in full bloom!
The UCSC Arboretum and Botanic Gardens highlight plants from Mediterranean climates similar to California. Within the botanical gardens, you'll find a huge variety of succulents and plants native to California, Australia, South Africa, and New Zealand.
The gardens are especially unique because they display several rare and threatened plant species, offering a unique opportunity for plant lovers to view and study them.
View the Wildflowers at Wilder Ranch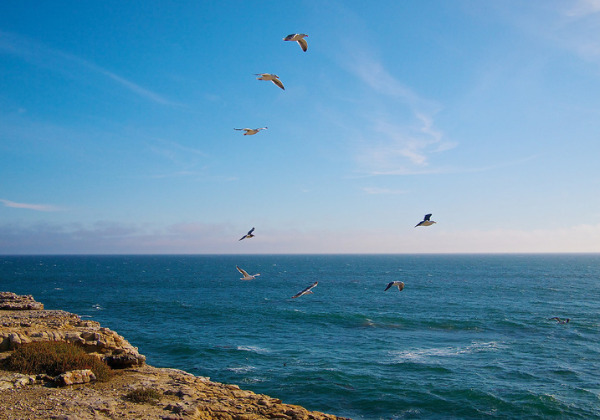 If you don't quite get your flower fix at the UCSC Botanical gardens, you can take it outside and admire all the beautiful wildflowers in Santa Cruz.
The Wilder Ranch State Park is a great place to see wildflowers. It boasts incredible views of the Pacific coastline and is also home to beautiful purple lupines, California poppies, redwood violets, and many more.
The Henry Cowell Sandhills are another excellent place to spot wildflowers, like the Santa Cruz Wallflower, Ben Lomond Spineflower, and Sticky Monkey Flower.
Go Whale Watching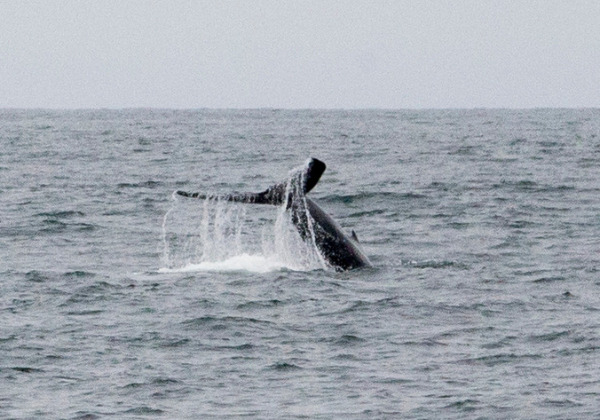 Whale watching is a huge draw for visitors to Santa Cruz. Some of the best-known spots for shore-based whale watching include West Cliff Drive, Wilder Ranch State Park, and Año Nuevo State Park. While you can spot whales and marine life from shore, you stand the best chance of spotting whales by booking a whale-watching tour.
While whales can be spotted off the coast of Santa Cruz any time of year, spring is the best time to spot killer whales, humpback whales, and gray whales.
Early spring, in particular, is a great time to catch the 20,000 thousand gray whales migrating north. April is the best month to spot both resident and transient killer whales.
Spring Beach Days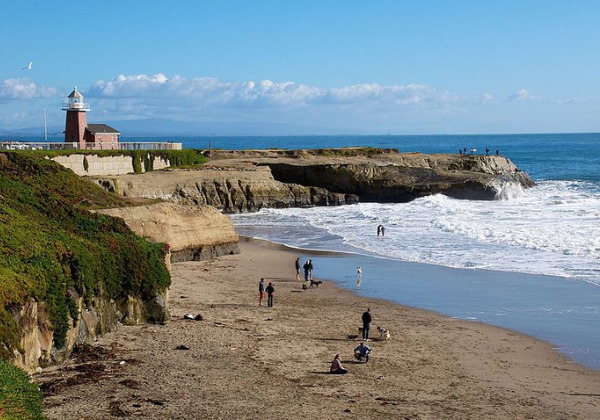 Spring in Santa Cruz has plenty of summer-like weather but without the summer crowds.
There is no shortage of great beaches to visit in Santa Cruz. As temperatures start to heat up, spring holds some amazing opportunities for visiting the local beach boardwalk, fishing off the Santa Cruz Wharf, sunbathing, and building sand castles all along the pristine sandy shore.
In addition, surfers will also enjoy visiting Santa Cruz in the spring, as this season has some of the least crowded surf lineups of the year in Santa Cruz.
If you want to swim, surf, or boogie board, you'll want a wetsuit to keep you warm. Keep in mind while the air may be warm, the ocean water is still pretty cold in the spring at an average of 55 degrees.
Go For A Hike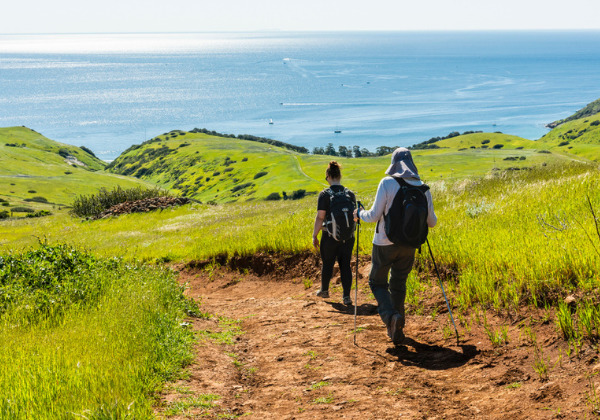 There are a wealth of trails to explore all around Santa Cruz. The trails also won't be nearly as crowded as in the summer, which is perfect for travelers who like to keep things a little more lowkey.
After a long rainy season, the redwood forests and trails are full of lush greenery and wildflowers, and the weather is perfectly mild for hiking in the spring. You also won't have nearly as many issues with muddy trails and closures as in the winter. By springtime, many of the trails have had plenty of time to dry up and become pleasant for visitors.
Some of the best places to hike in Santa Cruz are the Redwood Grove Loop Trail in Henry Cowell Redwoods State Park, the Sequoia Train in Big Basin Redwoods State Park, and the Old Growth Trail in the Forest of Nisene Marks.
Enjoy Santa Cruz in the Spring
The spring in Santa Cruz is a time like no other. The days are bright and sunny, and the weather is perfect for outdoor activities like hiking and boating. It's also a great time to enjoy the Santa Cruz Beaches with summery weather, without the summer crowds.
You'll also have the opportunity to explore beautiful fields of wildflowers blooming and watch majestic whales migrate past the shores of Santa Cruz. If you love nature and want to enjoy Santa Cruz's natural beauty, spring is one of the best seasons to book a vacation rental here.