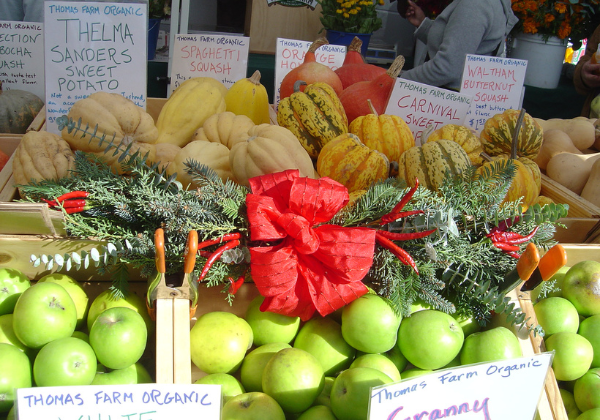 Local Farmers Markets in Santa Cruz to Enjoy
There's much to love about this Southern California stronghold. Santa Cruz's beaches, national and state parks, epic day trip potential, and "small-town feel" farmers markets are what it set apart from its coastal neighbors. While Santa Cruz is no Los Angeles and can hardly be called a small town, the farmer's markets scattered throughout this quirky surf community make it feel like one.
As a visitor to Santa Cruz, you can utilize these markets to fill your Beachnest vacation home fridge, interact with the local community, and stock up on locally-made souvenirs to bring home to your friends. The farmers ' markets also make a great place to eat delicious food made by high-level chefs from around the world! These are the six best markets around Santa Cruz!
Downtown Santa Cruz Farmers Market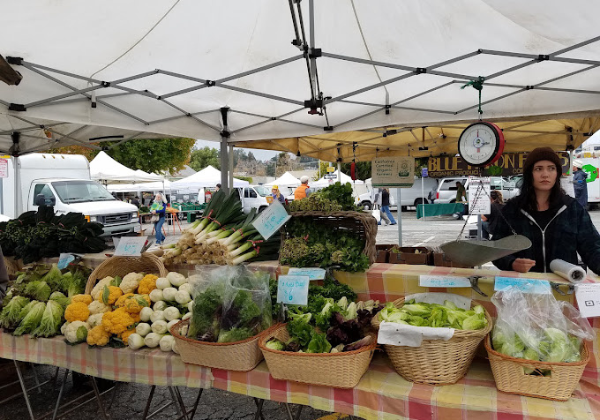 Also known as the Santa Cruz Community Farmers Market, the original Santa Cruz farmers market. This sprawling, colorful shopping plaza has been around since 1990, making it the oldest and best-established market in Santa Cruz. Thanks to that temperate California coast climate and a slew of local farms in the area, the market is also open for business year-round!
What to Expect
This is the best market in the area to shop for seasonal fruits and veggies! Not only are the 1000% better tasting than the varietals on the supermarket's shelves, they are better for you. The farmers in this market are committed to organic, sustainable, and ecological farming. It's not just produce, though. There are locally grown bouquets, grass-fed meat, and a wide array of other hand-crafted goods that comprise the backbone of any great farmers market.
However, Santa Cruz County Farmers Markets aren't just for your typical weekly groceries. You can also sample the finest cuisine of the city here. From Japan to Eritrea to El Salvador— the market has a global representation to fit any picky (or adventurous) palate.
While the market doesn't officially host any live music events, there are always a handful of the city's best buskers performing within earshot of the market. Nonprofits who wish to table are on a first-come-first-serve basis.
Westside Santa Cruz Farmers Market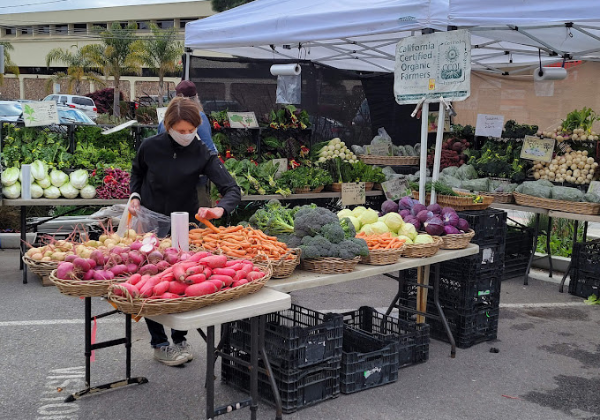 This market sits just off the Cabrillo Highway, perfect for travelers taking a weekend drive along Highway 1 up the California coastline or to one of the many green spaces surrounding the city like Natural Bridges Beach, Enchanted Woods, or Wilder Ranch State Park. This market is also very popular with students from the nearby campus of the University of California Santa Cruz.
Since the market is not smack-dab in the middle of the city, there is loads of space in the parking lot – a great add-on to your coastal day trip!
What to Expect
You'll find an abundance of organic, sustainably grown produce, a staple among all of the markets in the Santa Cruz area. But the goods that make this particular gathering unique are the body products, tinctures, and beer on offer weekly. It's all about the locally handmade goods here. The market is tented, so you'll always have a respite from the sun, and there is often live music performing for the attendees.
Also, the Westside market is famed for Syllable, the full espresso bar, and the exceptional food trucks just around the corner. Try the Venezuelan one; the arepas are to die for!
Felton Farmers Market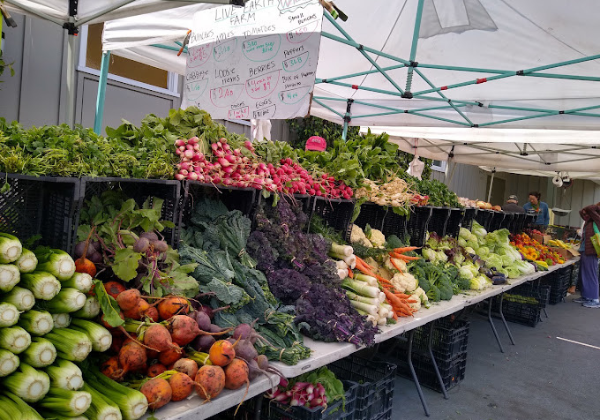 30+ years and counting! This family-friendly market, located just 15 minutes north of Downtown Santa Cruz, is a favorite among residents of the San Lorenzo Valley. But just like the town of Felton, the size is much smaller than the weekly markets in Santa Cruz proper. But if you're someone who gets easily overwhelmed and suffers from decision fatigue, this is the market for you. Not to say that the Felton Farmers Market doesn't have an array of exceptional eco-friendly offerings; it just has less than some of the others on this list.
What to Expect
Russian-style blinchiki, Tibetian dumplings, El Salvadorian Pupusas, Vegan and Vegetarian options galore, and so much more. There is face-painting for kids, lots of seasonal fresh-grown produce from Watsonville-based Mora Family Farm, and fresh sustainably-caught fish from H&H Fresh Fish. That's not all, though; numerous other tents offer everything from unique plants to fresh quail eggs.
Live Oak Farmers Market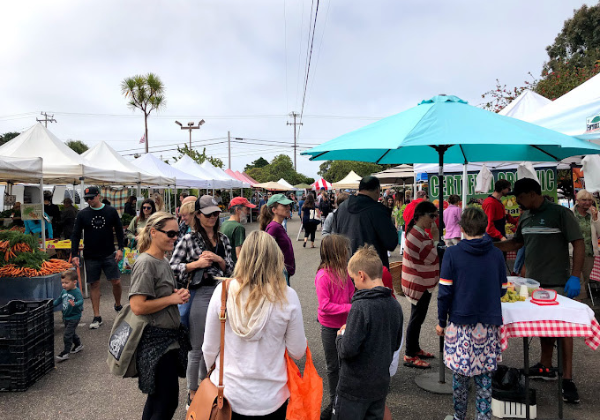 A staple of weekly entertainment for the people of Live Oak, Pleasure Point, and Capitola, this produce-heavy market is popular among all age groups and often draws quite the crowd for its relatively small size.
What to Expect
Live Oak Market tries to really capture the trendy vibe of nearby Santa Cruz. There's always live music, diverse prepared food options (El Rosal Bakery is a favorite for their Tamales), and a welcoming, tight-knit community atmosphere. The market is also biker-friendly, so you can add this to your weekend bike ride around Eastcliff.
Scotts Valley Farmers Market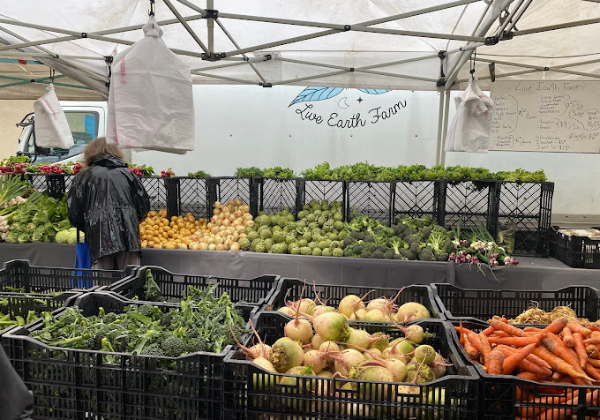 This is the newest addition to the Santa Cruz farmers market scene. It's got all the staples of a good market: organic produce, sustainable meat, neat crafts, great coffee, and affordable prices!
What to Expect
This market hosts live music and tons of fun weekly events like free strawberry shortcakes for their opening day and free mini-treats at their midsummer celebrations. It's more than just a place for grocery shopping or to pick up a delicious breakfast plate from Cuevas Express – it's the place to be to mix with the local community!
Aptos Farmers Market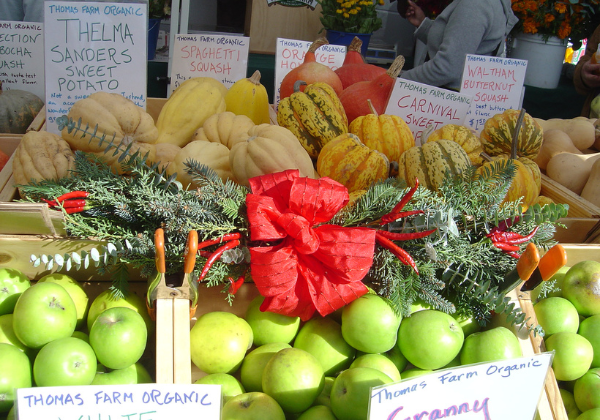 This Aptos market is perfect for budget-conscious shoppers. Frequent visitors to the market appreciate the appropriately priced goods and the wide array of choices between organic and conventionally grown produce.
This is also an easily accessible market, as the parking garage has ample space for easy access.
What to Expect
The 50+ vendors of this market sell everything from bee products to delectable fish tacos and everything in between. But most creations at this market are of the edible kind.
The other markets might be more your style for hand-crafted goods and products. There are a handful here, including a lovely jewelry stand, but not many. Enjoy a California morning in the sunshine sipping coffee, eating seafood, and sampling the highly-rated homemade sauerkraut.
Experience Santa Cruz Life Like A Local
Between these six exceptional farmers markets, you'll be able to enjoy the spoils of our So-Cal agricultural scene on your next trip to Santa Cruz – or you can enjoy the wander and pick up a globally-inspired plate of food at one of the pop-up breakfast and lunch stalls.
Farmers markets are a great way to get to know a place a little better. Step outside the surface-level tourist attractions and enjoy our small-town communal charm like a local with a stay at a Beachnest vacation home!